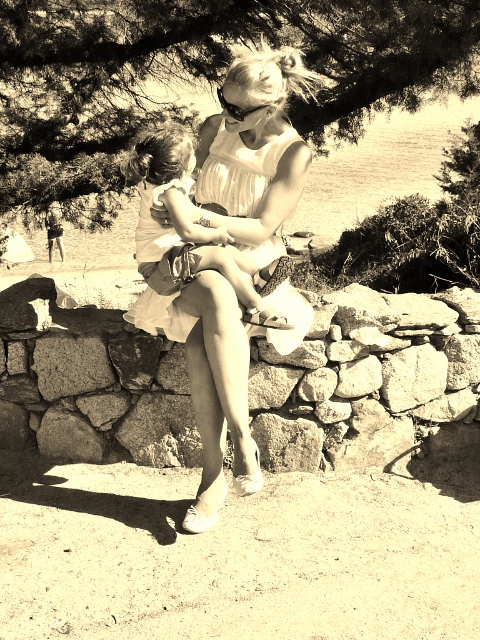 Here is the summary of our second week of vacation here in Sardinia which is expressed, even this time, through the outfits of Fiammetta and mine (Lorenzo was not agree … ;-)). These days, as you know, we visited the surroundings of the town of San Teodoro, and found dream beaches, crystal clear water and a lot of fun. San Teodoro in the evening is filled with people, with stalls, with music, with desire to carelessness that make this hot summer a summer to remember. We, of course, will be taking home all this and much more that I can not show you, because part of us and because it's hard to photograph the joy in my heart!! Here are the outfits that represent the Urban San Teodoro we've seen ..
Eccoci al riassunto della nostra seconda settimana di vacanza qui in Sardegna che si esprime, anche stavolta, attraverso gli outfits di Fiammetta ed i miei (Lorenzo non si è prestato… 😉 ). In questi giorni, come sai, abbiamo visitato i dintorni della cittadina di San Teodoro ed abbiamo trovato spiaggie da sogno, mare trasparente e tanta voglia di divertimento. La sera San Teodoro si riempie di gente, di bancarelle, di musica, di desiderio di spensieratezza che rendono questa calda estate un'estate da ricordare. Noi, sicuramente, ci porteremo a casa tutto questo e molto altro che non riesco a mostrarti, perchè parte di noi e perchè è difficile fotografare la gioia nel cuore!!!!! Ecco gli outfits che rappresentano la San Teodoro Urban che abbiamo visto..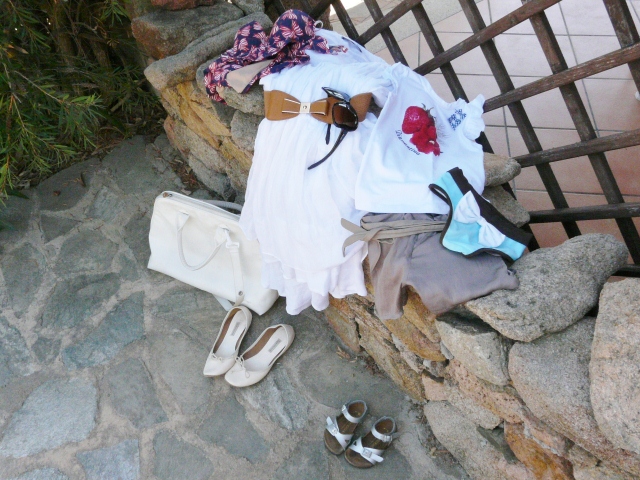 Here are my outfit's details Ecco i dettagli del mio outfit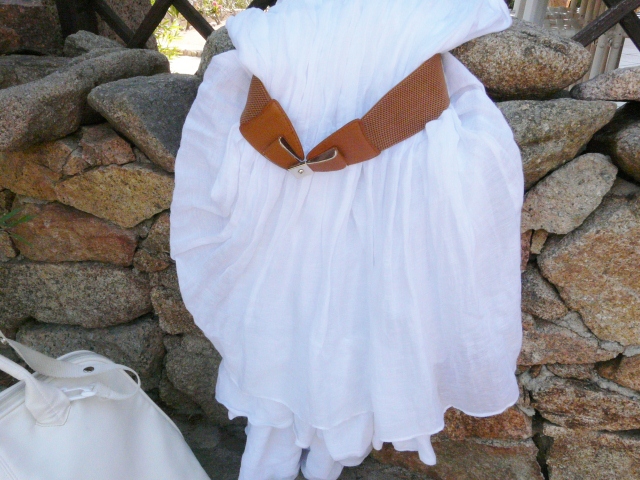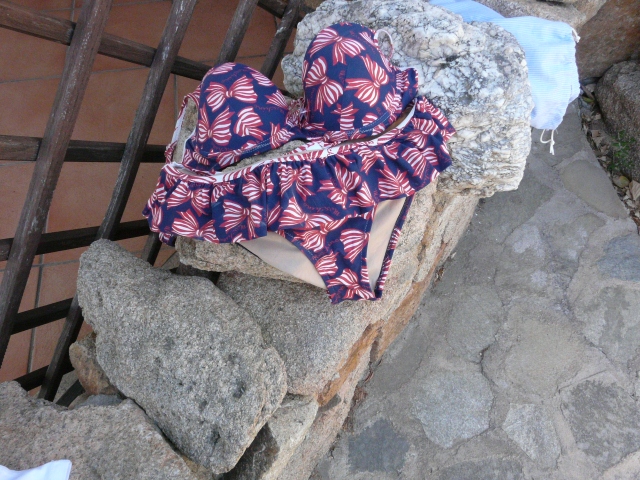 MOM'S OUTFIT:
TENAX COLLECTION DRESS
MOSCHINO BIKINI
PRADA SUNGLASSES
L'AUTRE CHOSE FLAT SHOES
ESCUDAMA BAG
And here are the details of Fiammetta's outfit Ed ecco i dettagli dell'outfit di Fiammetta
FIAMMETTA'S OUTFIT:
DIAMANTINA T-SHIRT
LAMANTINE SHORTS
MONNALISA SWIMSUIT
BIRKENSTOCK  SANDALS MOM BELT
ANOTHER BIG KISS FROM US!!