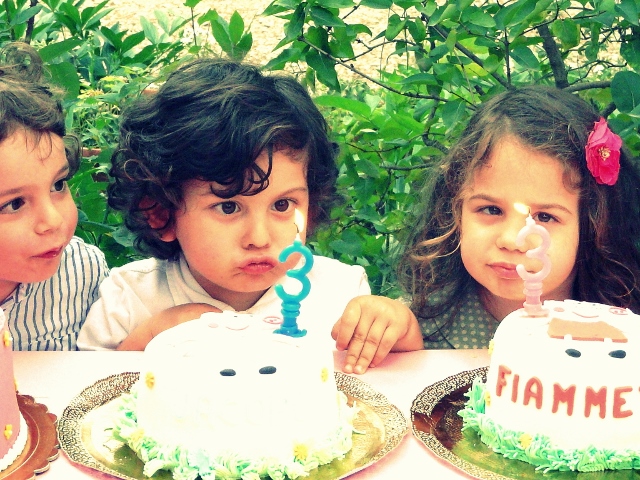 Sabato scorso abbiamo festeggiato il compleanno della nostra Fiammetta che ha compiuto 3 anni (sta diventando davvero grande!!!). Abbiamo organizzato una merenda cena con amici in giardino. Il tema: Peppa Pig, e quale altrimenti?? L'atmosfera: giocosa, divertita, di estrema tranquillità. I bambini hanno giocato, riso, corso, mangiato sei chili di patatine e un milione di dolcetti. Noi adulti abbiamo chiacchierato davanti a SPRITZ, alette di pollo fritte, riso alla cantonese, spring rolls ed altre specialità orientali della nostra Thelma. I dolci il pezzo forte. Erika di CANDY TALES ha dato sfogo alla sua fantasia ed alla sua bravura rallegrando e rendendo fantastica questa festa con mini cupcakes, due super torte di Peppa Pig e George e tanti biscottini decorati da regalare agli invitati. La torta di rose fatta con pasta madre di Matilde era suprema ed il tiramisù della zia Graziella non è arrivato nemmeno sul tavolo… 😉 Abbiamo mangiato fino a tardi, fino a quando i palloncini sono volati in cielo diretti verso le case altri bambini, fino a quando i bambini, pieni di stanchezza e di gioia, hanno ceduto al sonno, fino a quando c'è stata voglia di stare insieme, fino a quando è stata rotta la pallina da ping pong che ha divertito anche i più grandi fino verso mezzanotte. Una festa che Fiammetta si ricorderà sicuramente e che rivivrà insieme a me ogni volta che lei lo vorrà!! P.S. Abbiamo festeggiato anche il nostro amico Jacopo, il quale, per vari motivi, non era riuscito, ancora, a festeggiare come si deve!!! Ti vogliamo bene tesoro!! Ah, la scena delle candeline che non si spengevano è stata davvero esilarante!! Ecco qua un pò di foto e l'outfit di Fiamemtta ed il mio!!
Last Saturday we celebrated the birthday of our Fiammetta who has 3 years (she is getting really big!). We organized a picnic dinner with friends in the garden. The theme: Peppa Pig, and what else? The atmosphere: playful, fun, extremely quiet. The kids played, laughed, ran, ate six pounds of potato chips and a million treats. We adults chatted in front of a SPRITZ, fried chicken wings, fried rice, spring rolls and other oriental specialties of our Thelma. The desserts were the highlight. Erika of CANDY TALES gave rein to her imagination and her skill rejoicing and making this party a fantastic party with mini cupcakes, two super Peppa Pig and George cakes and many decorated cookies to give to guests. The rose cake made ​​with sourdough by Matilde was supreme and the tiramisu by aunt Graziella has not arrived even on the table … 😉 We ate until late, until the balloons flew in the sky heading for the other kids houses, until the children, full of tiredness and joy, have not slept at all, until there was desire to stay together, until it was broken the ping pong ball that has entertained even the greatest until around midnight. A party that Fiammetta will certainly remember and that will live with me whenever she wants it! P.S. We also celebrated our friend Jacopo, who, for various reasons, had failed, yet, to celebrate as it should be! We love you darling! Ah, the scene of candles that do not blow out was really hilarious! Here some photos and our outfits!!!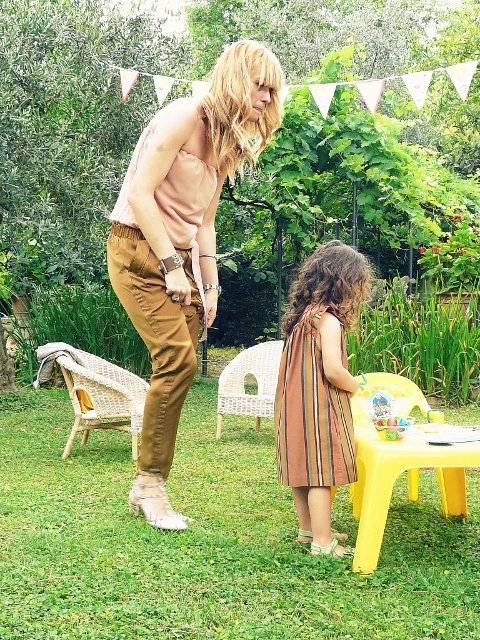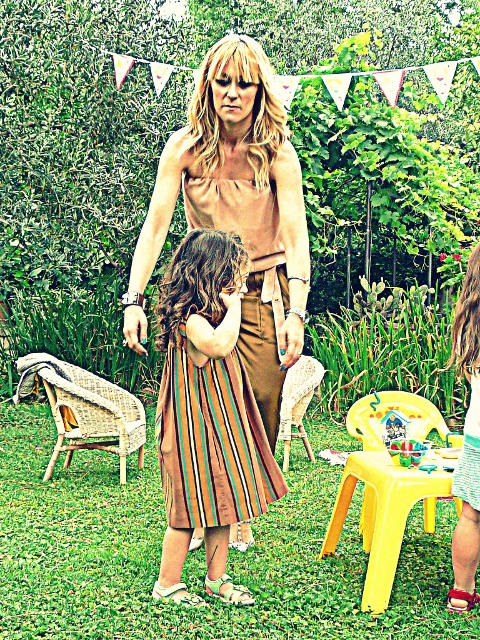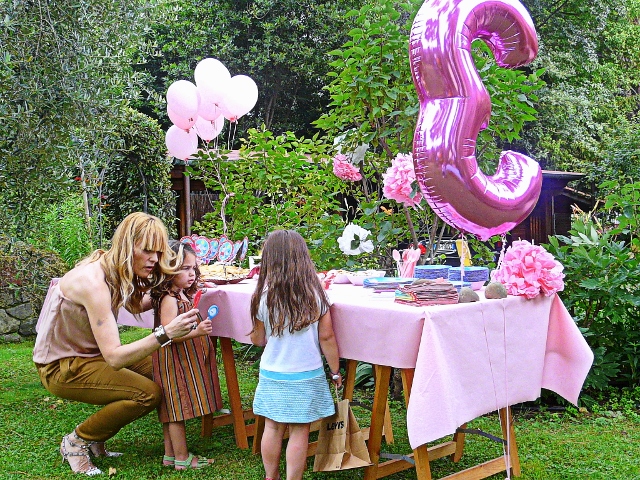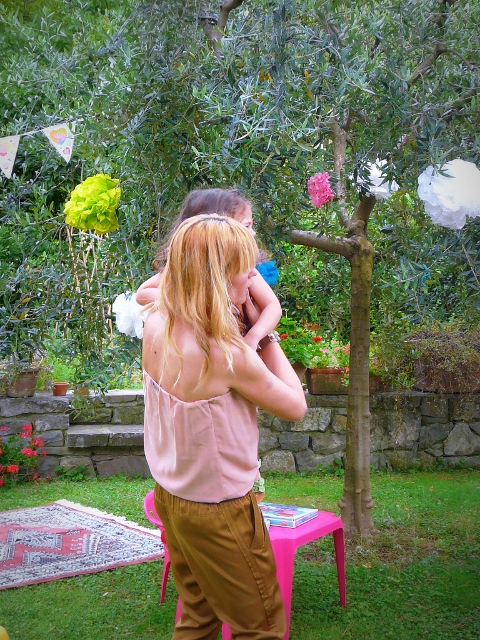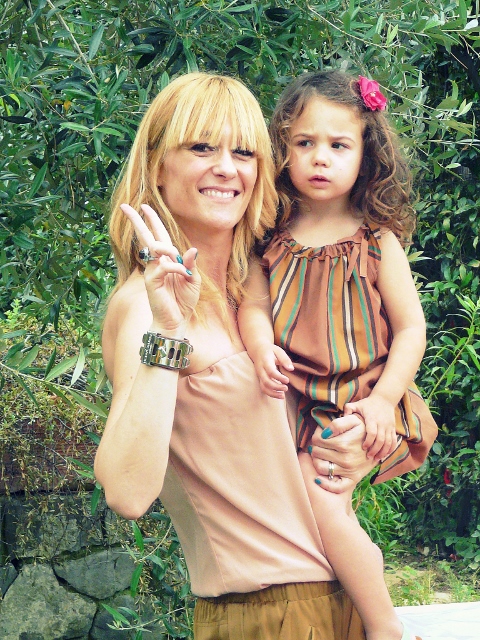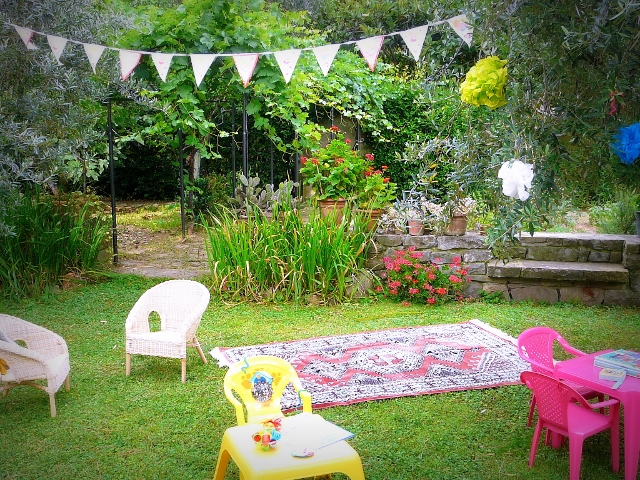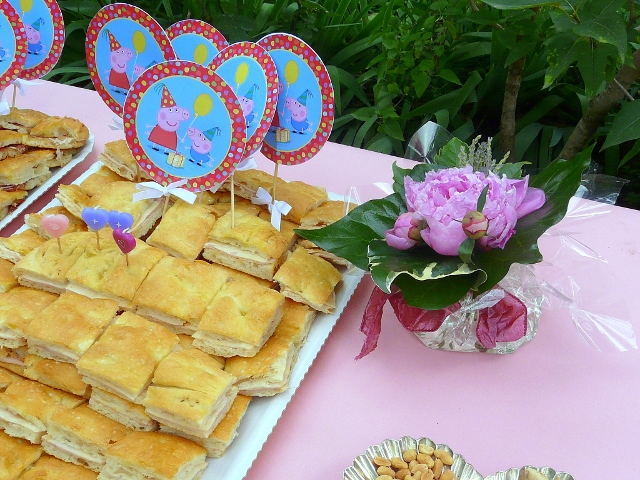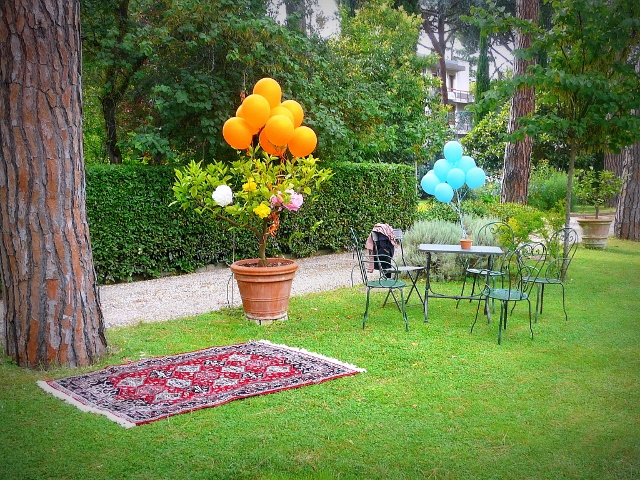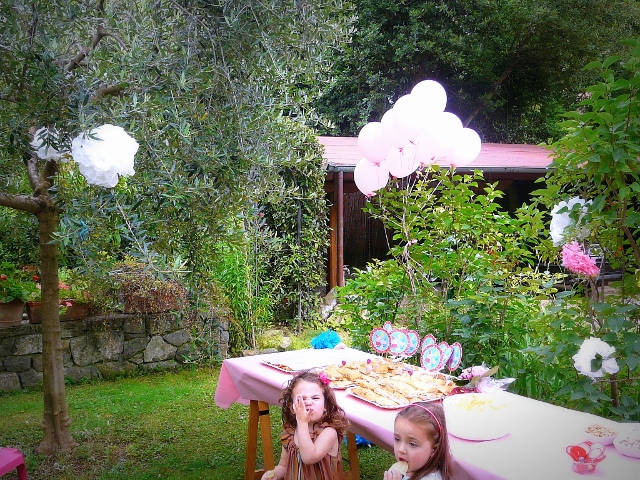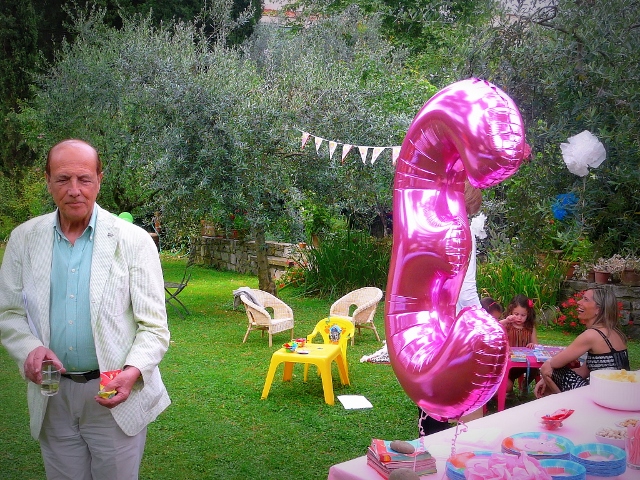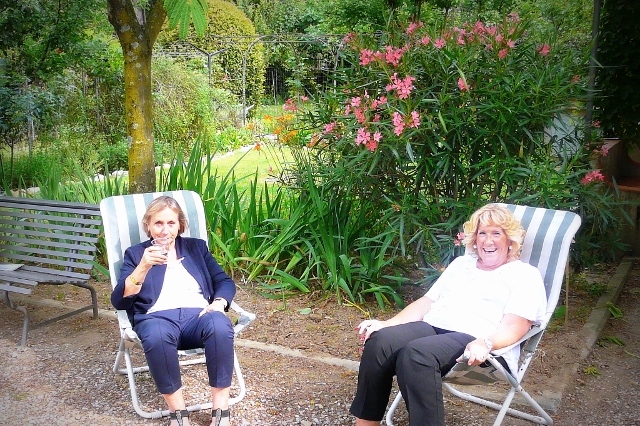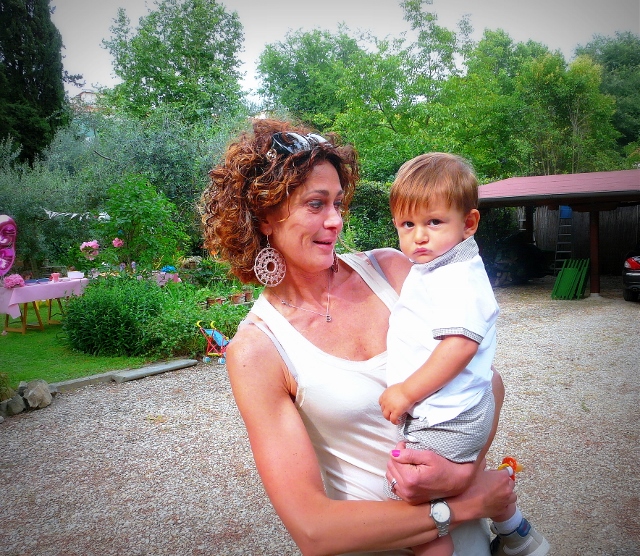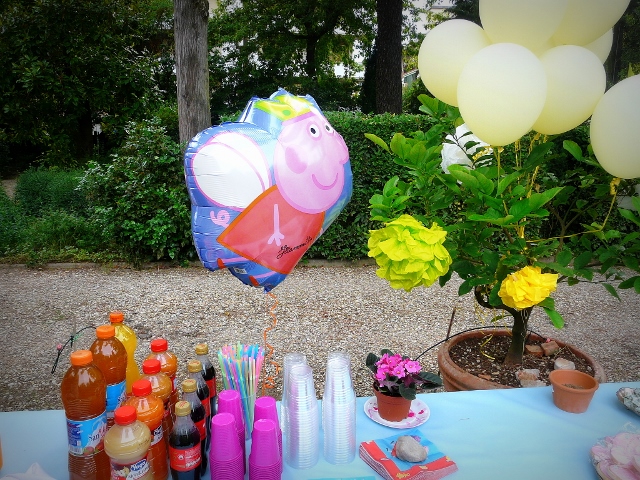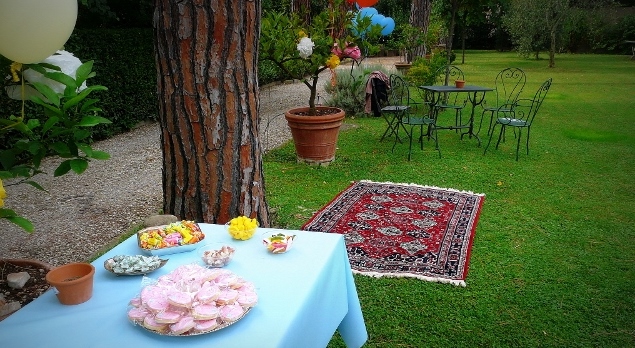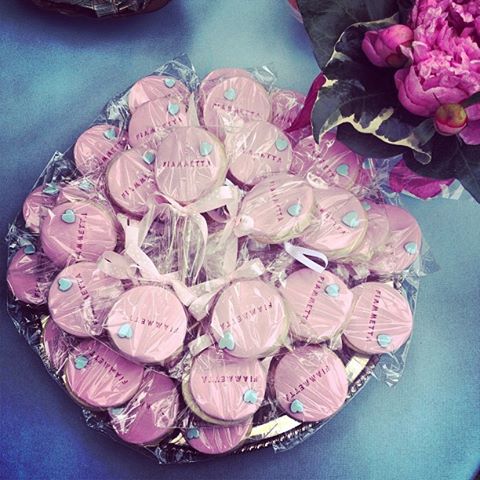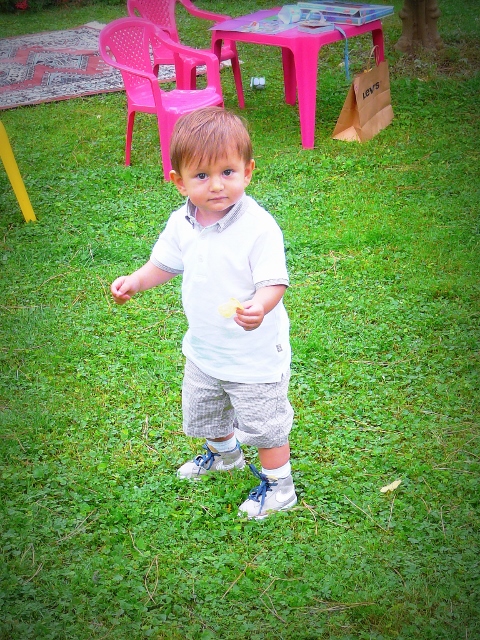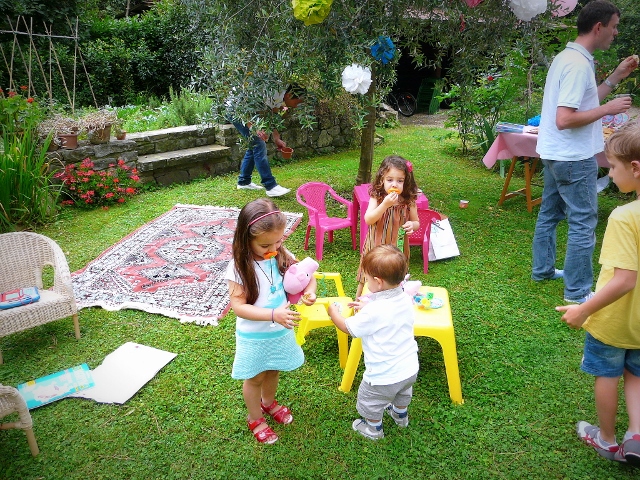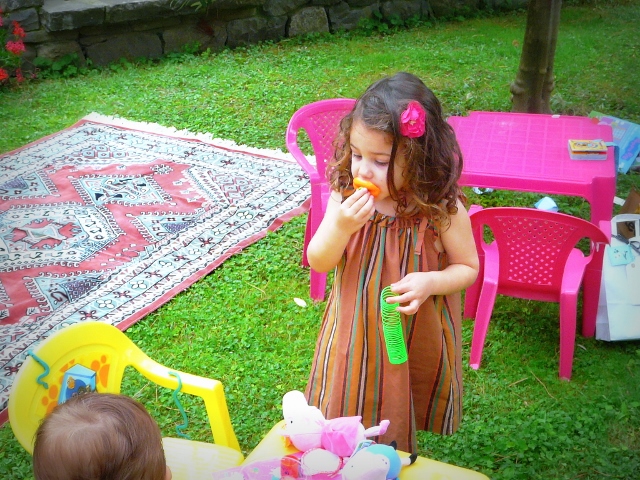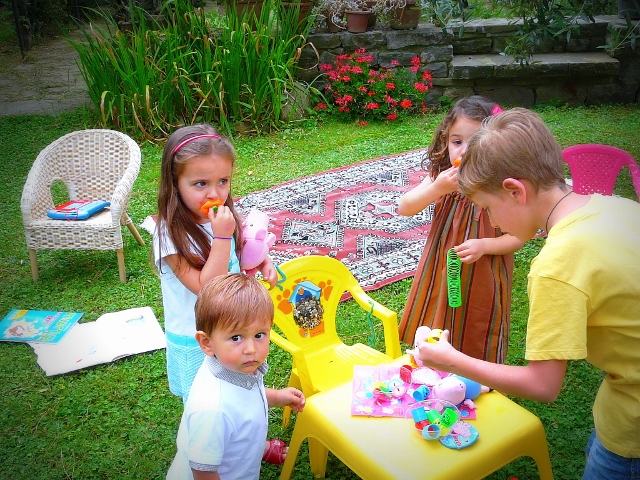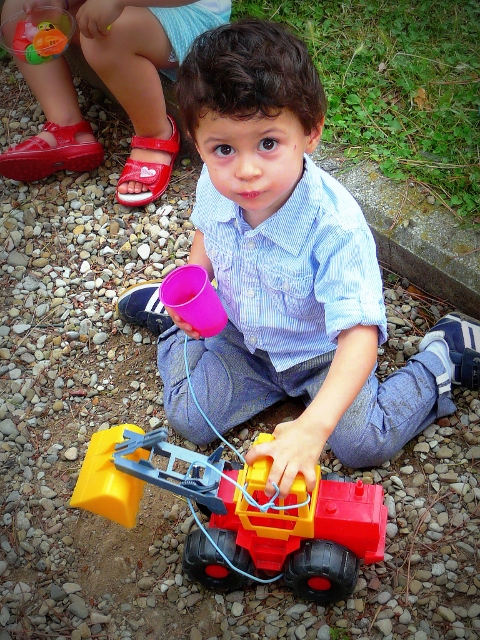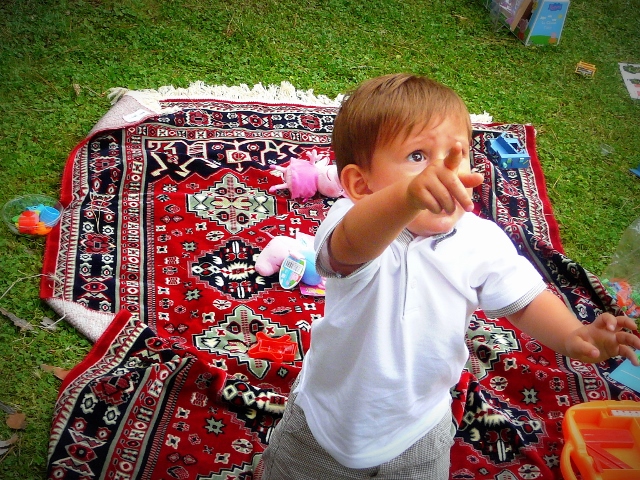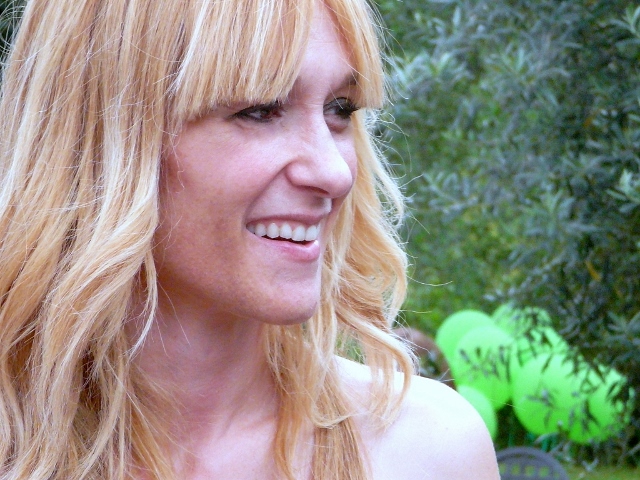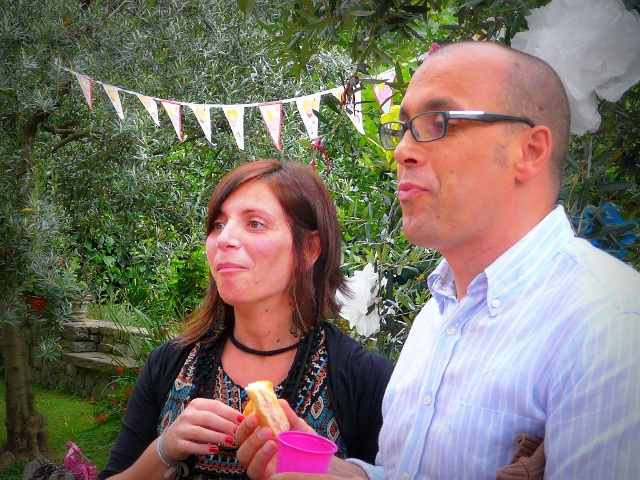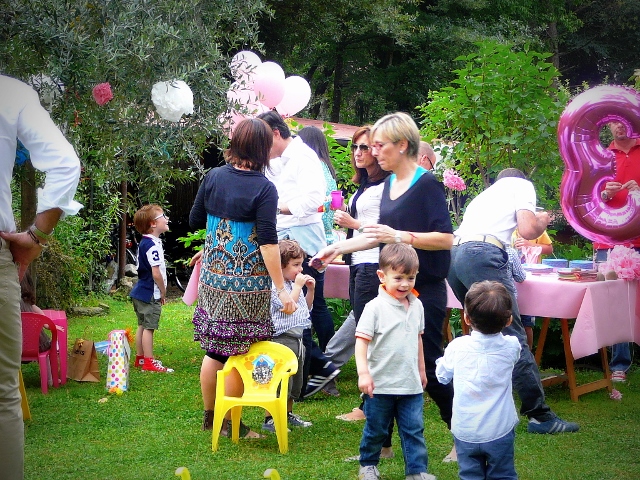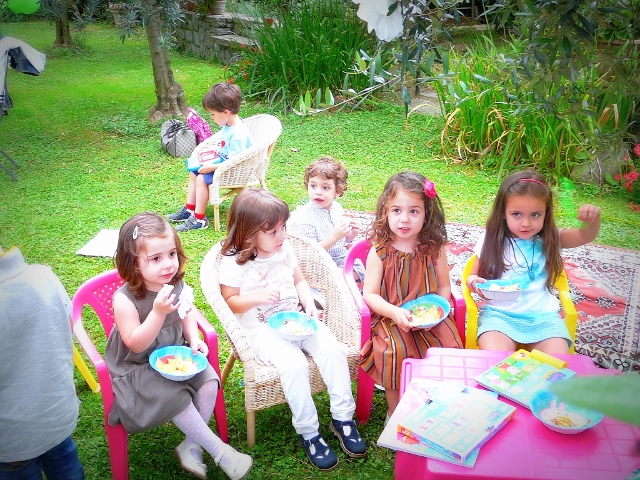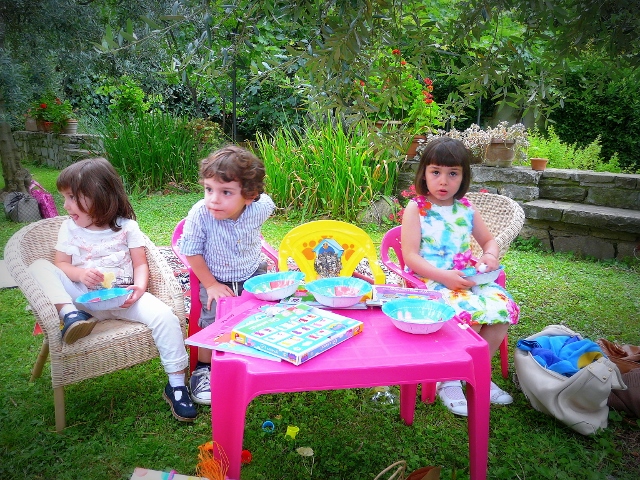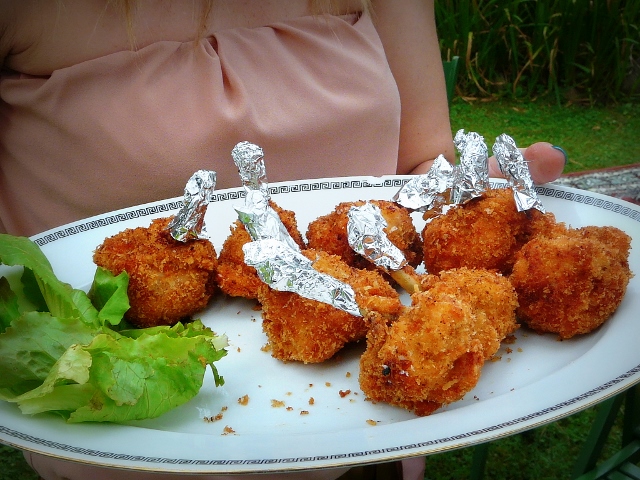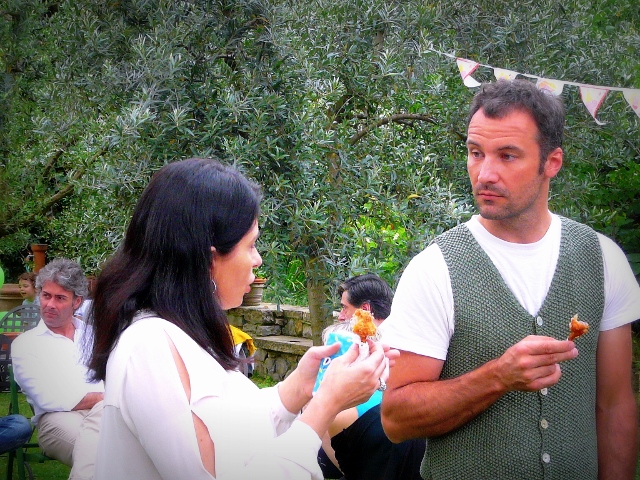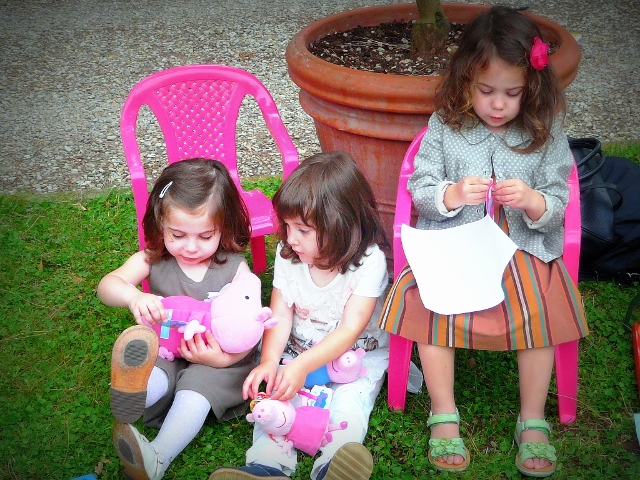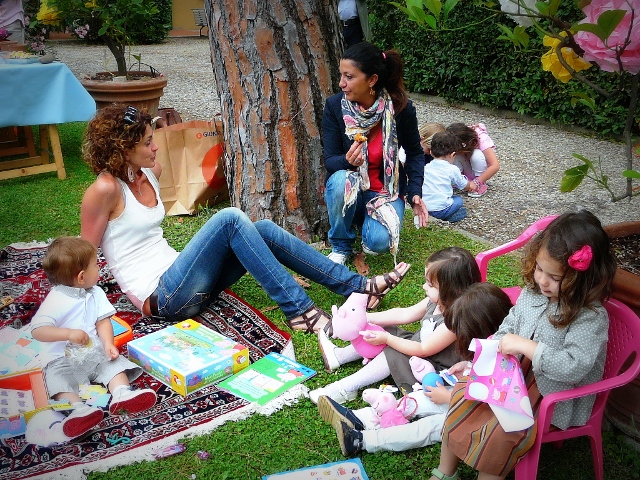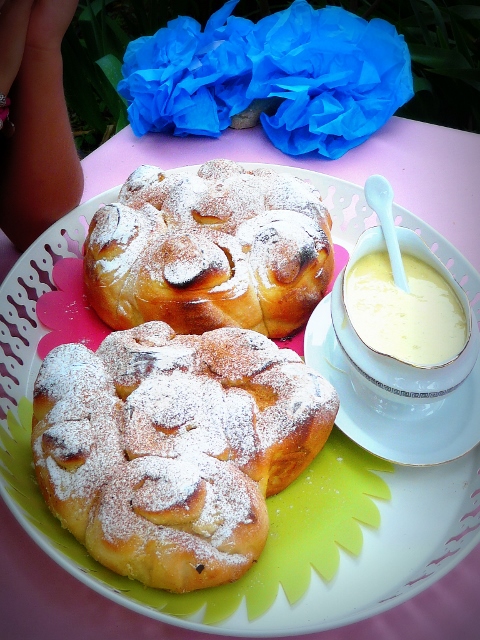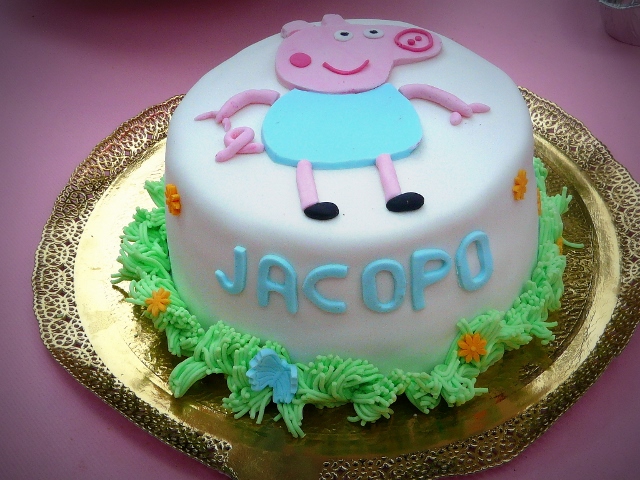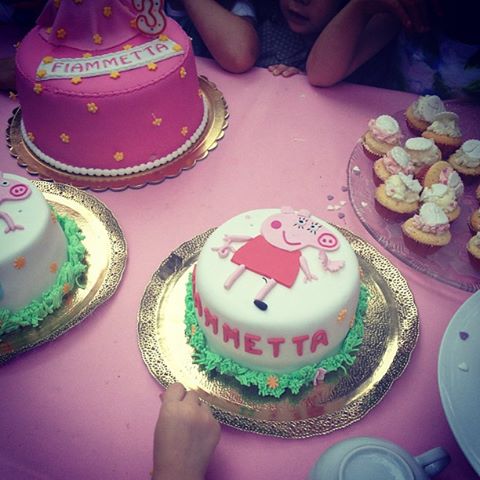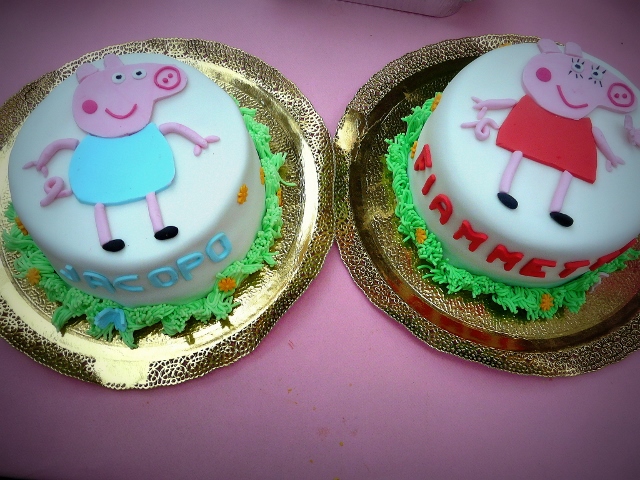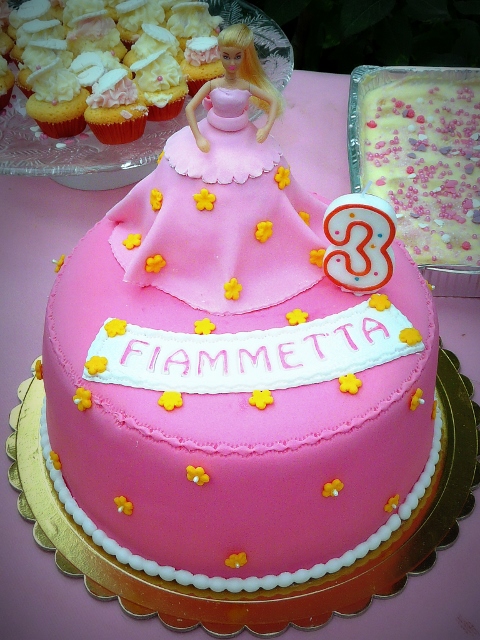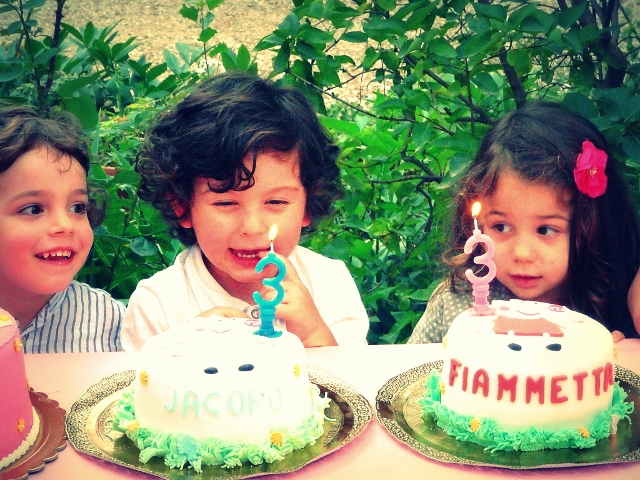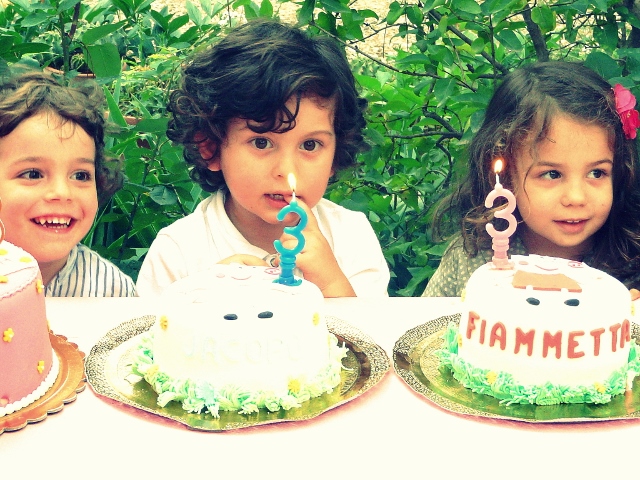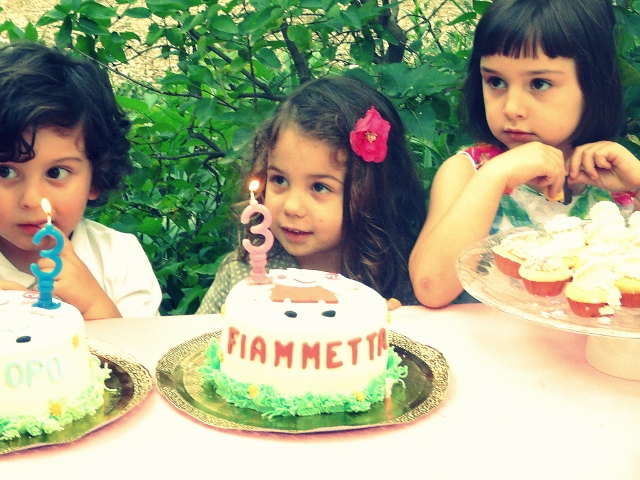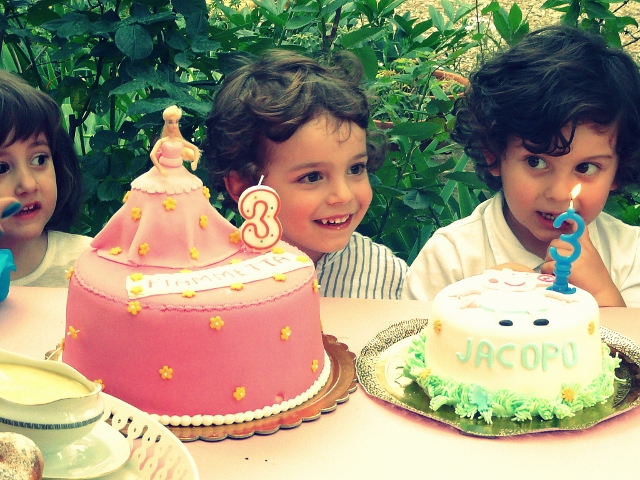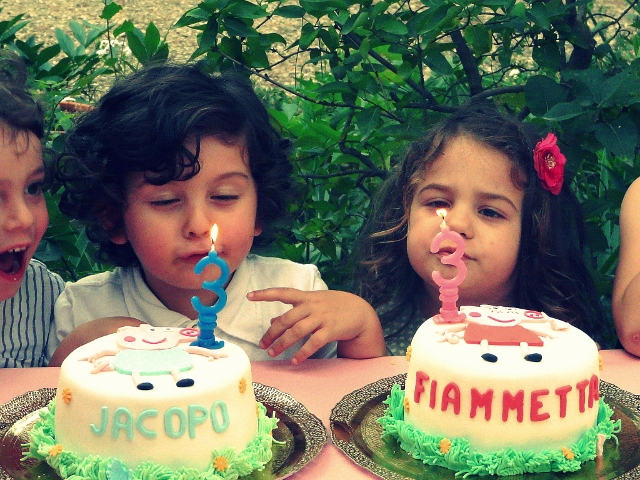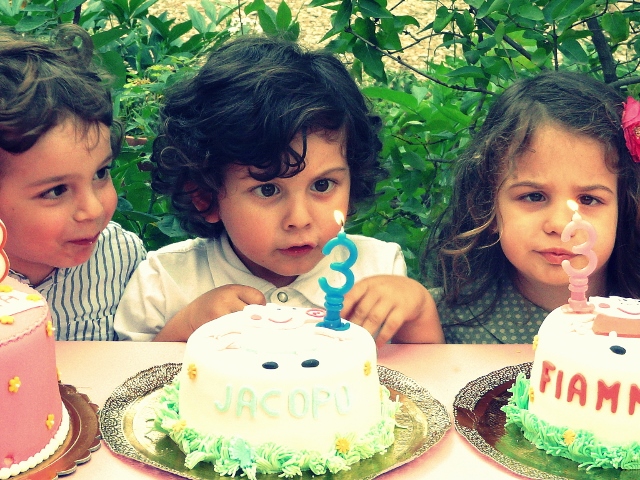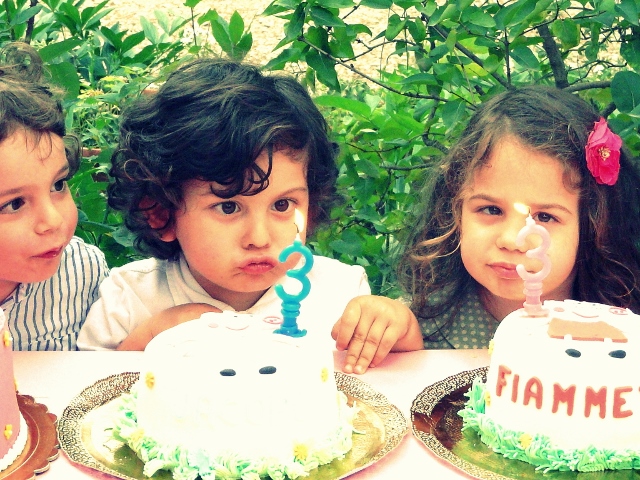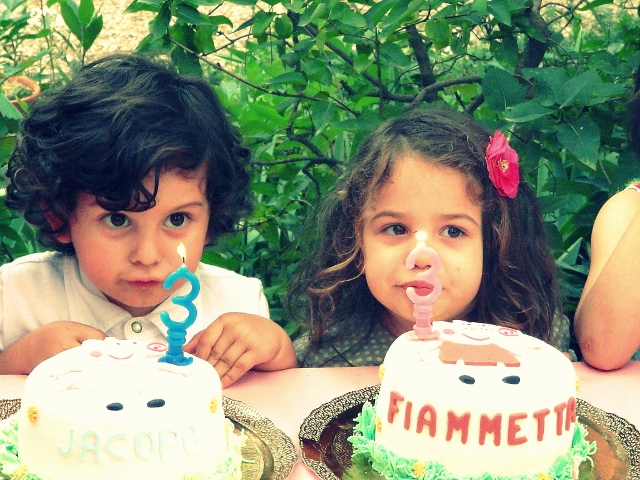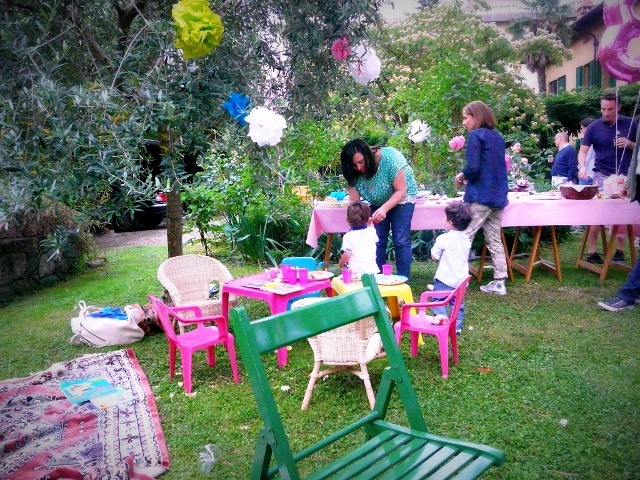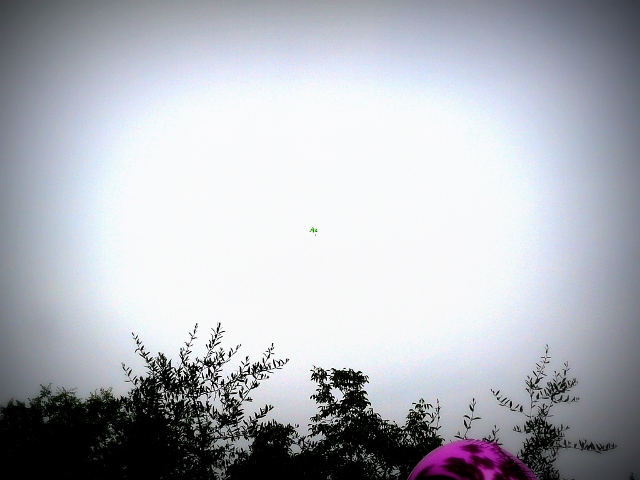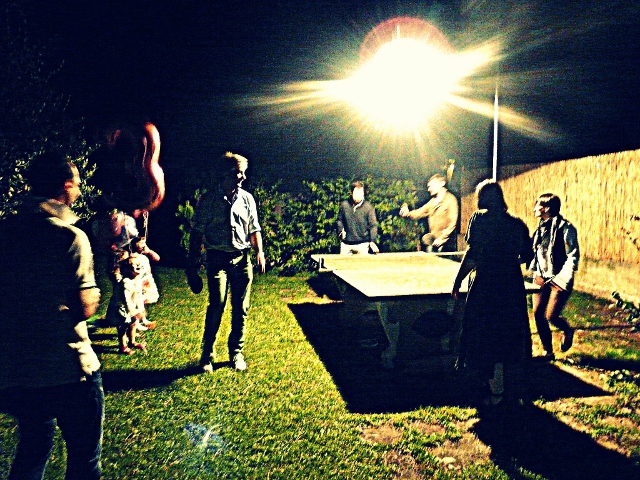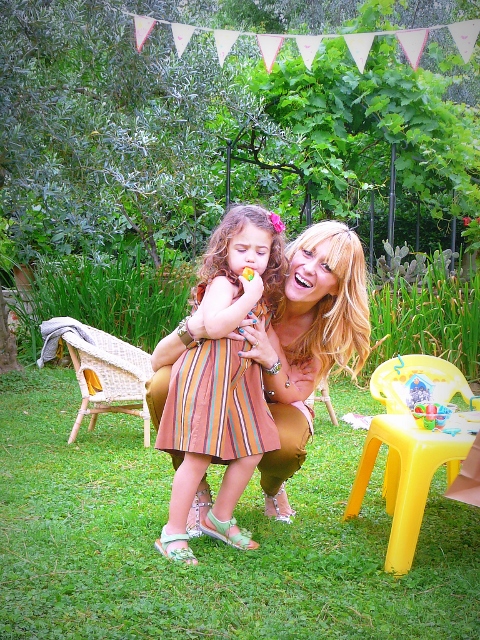 MOM'S OUTFIT: TUTA| JUMPSUIT: PINKO SCARPE|SHOES: VALENTINO BRACCIALETTO|BRACELET: HERVE GUYEL
FIAMMETTA'S OUTFIT: VESTITO|DRESS: BONPOINT GIACCA|JACKET: 120% LINOSCARPE|SHOES: NATURINO
UN GRAZIE AD ERIKA DI CANDYTALES (date un'occhiata alla sua pagina FB), a THELMA, a SILVIA ed a CHI HA FATTO LE FOTO. AVETE RESO QUESTA FESTA ANCORA UN PO' PIU' SPECIALE!
A  THANKS TO ERIKA OF CANDYTALES (look at his FB page), to THELMA, to SILVIA and to WHO TOOK THE PICTURES.  YOU MADE THIS DAY STILL A LITTLE MORES PECIAL!