Childrens fashion blog on DIVA e DONNA e THANKS AGAIN

This is just another post to thank!
To thank Serena Burioni that has allowed this. To thank the editors of DIVA E DONNA for the publication. To thank the section SUSSURRI DAL WEB for hosted my blog. To thank YOU who read me and teach me, again, that all the energy and passion that I put on this, is not vain. To thank, like every day, my wonderful FAMILY. Here, all here … T H A N K  S… Here are two pics…
This is my childrens fashion blog and THANKS AGAIN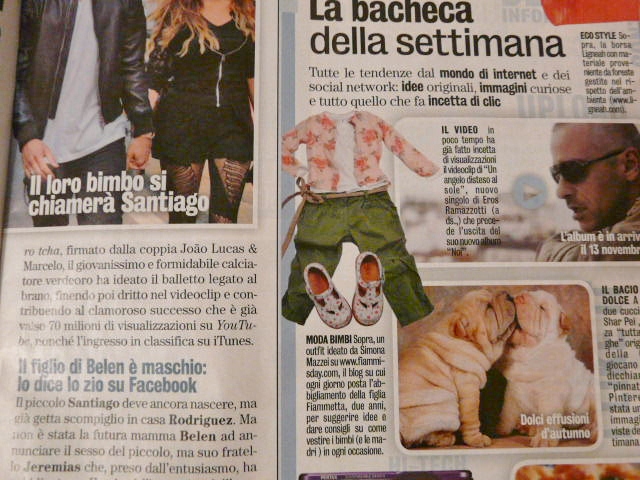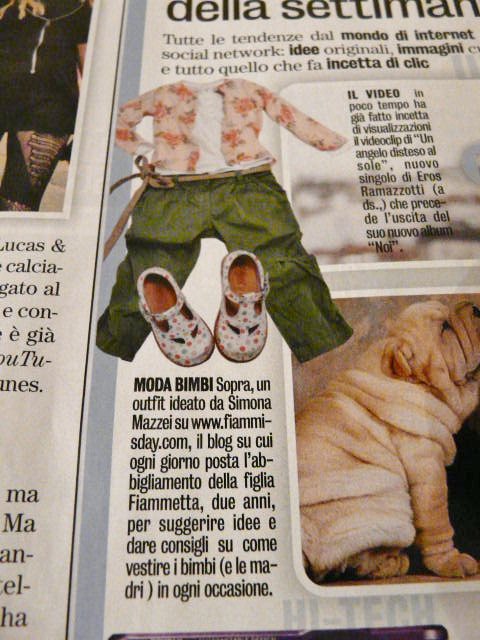 P.S.: This is the translation for you that are not italian..
"CHILDREN'S FASHION Above, an outfit designed by Simona Mazzei on www.fiammisday.com, the blog on which she post every day the outfit of her daughter Fiammetta, two years old, to suggest ideas and give advice how to dress the children (and the mothers) in every occasion.
♥