Mini Me and avery special outfit mom and daughter? This is very original with Caffelatteacolazione and Adidas Superstar
Mothers day is coming. And we all are looking for some ideas for make our mothers happy, for some inspiration to spend a special day with our children. And what about a fabulous look mom and daughter perfect for every occasion?
Fiammetta and I still have not decided what to do (Lorenzo will choose), but we have decided to stay together, to be happy, to hug.
And we also decided to wear something that brings us closer. The same look (we already wore it on another happy day, about what you saw some pictures of IN THIS POST). A special MINI ME, in short, for special mothers day ideas.
Our MINI ME is all from CAFFELATTEACOLAZIONE about which you have felt the sophistication and the uniqueness.
Caffelatteacolazione realized a MOTHER and DAUGHTER outfit perfect for all of us and so delicate, sweet and elegant that each of us will have a great opportunity or a particular way of wearing it.
The print is a dream and the cut is really perfect. These dresses look really sewn on and we decided that they'll often be part of our day.
The combination with the sneakers is our original touch and our idea for Mothers day.
And which is yours?
HAVE A SPECIAL FRIDAY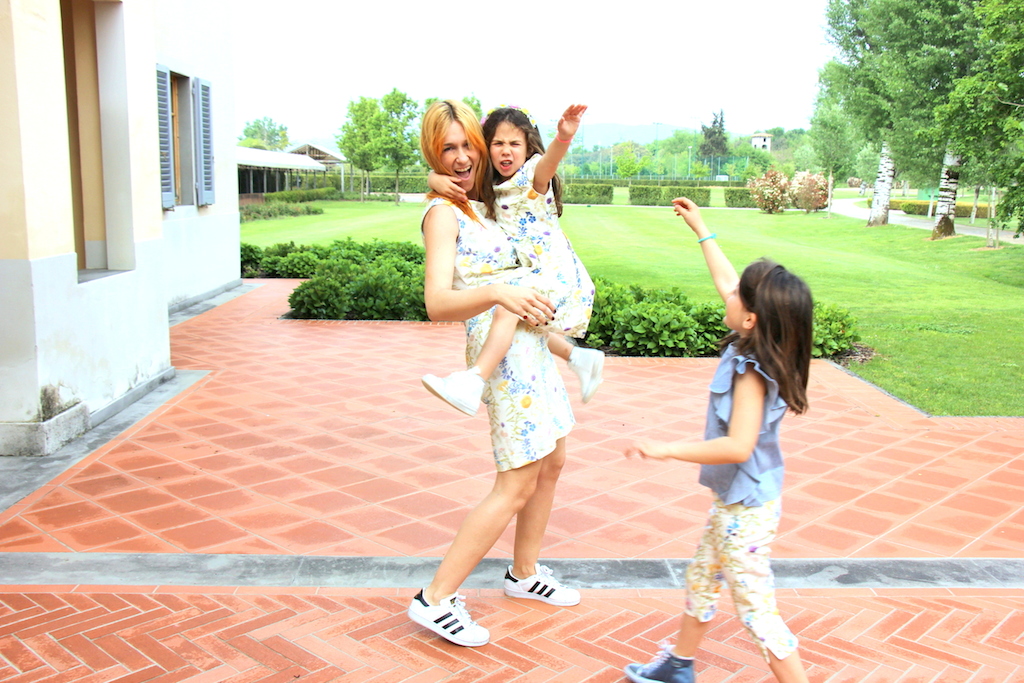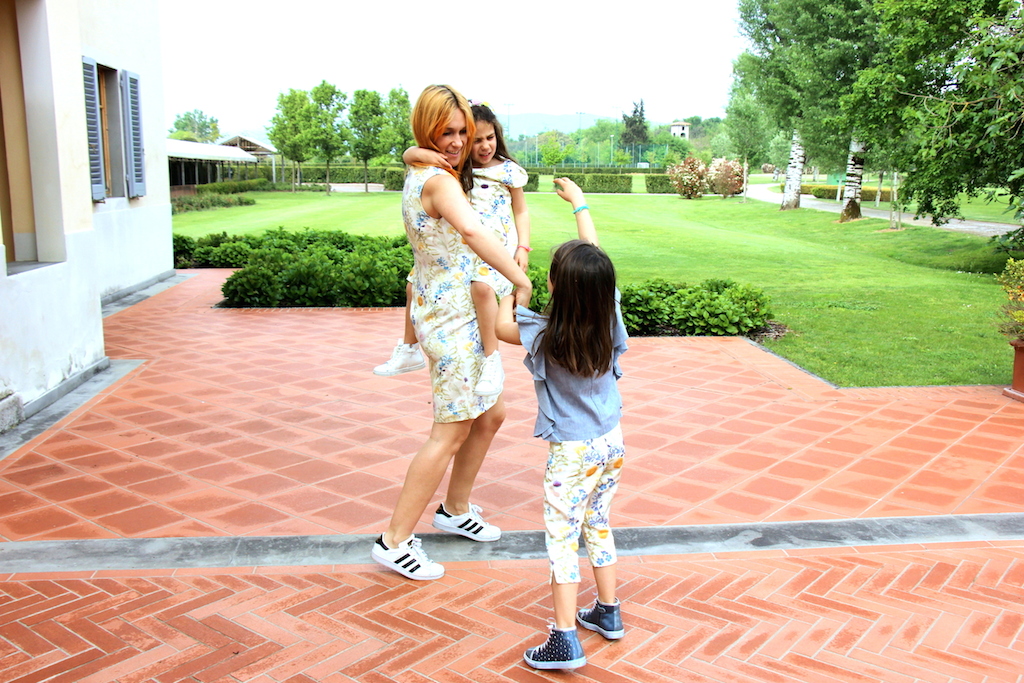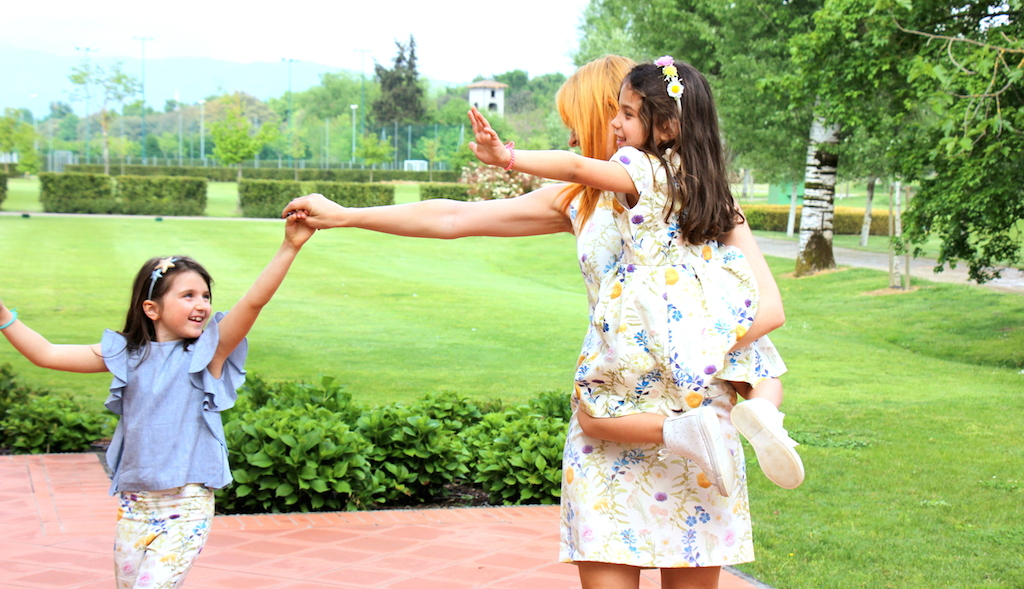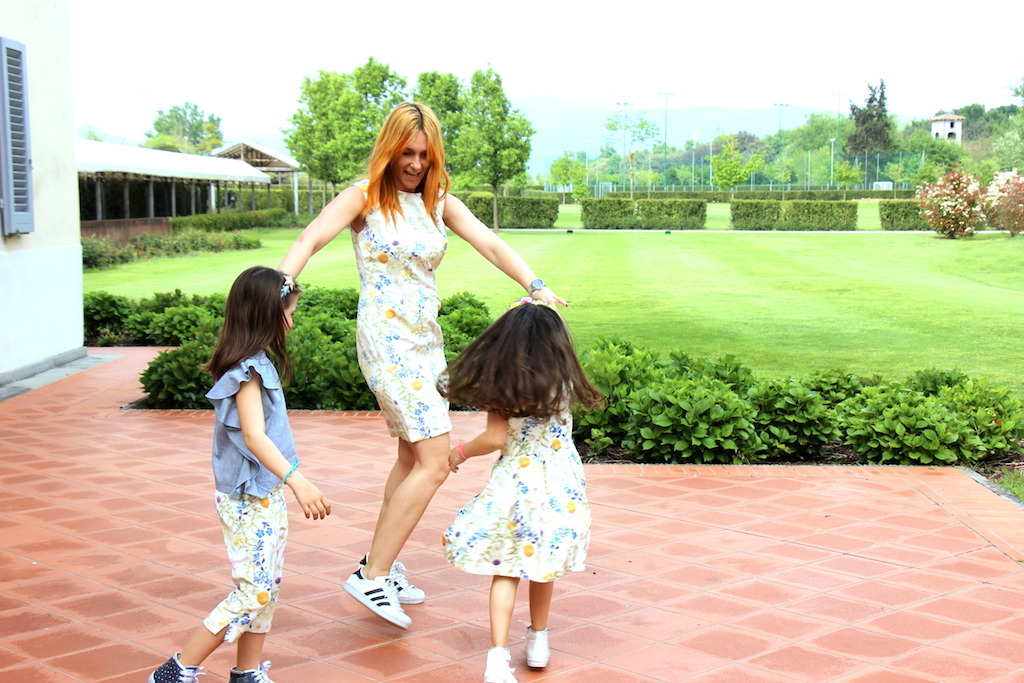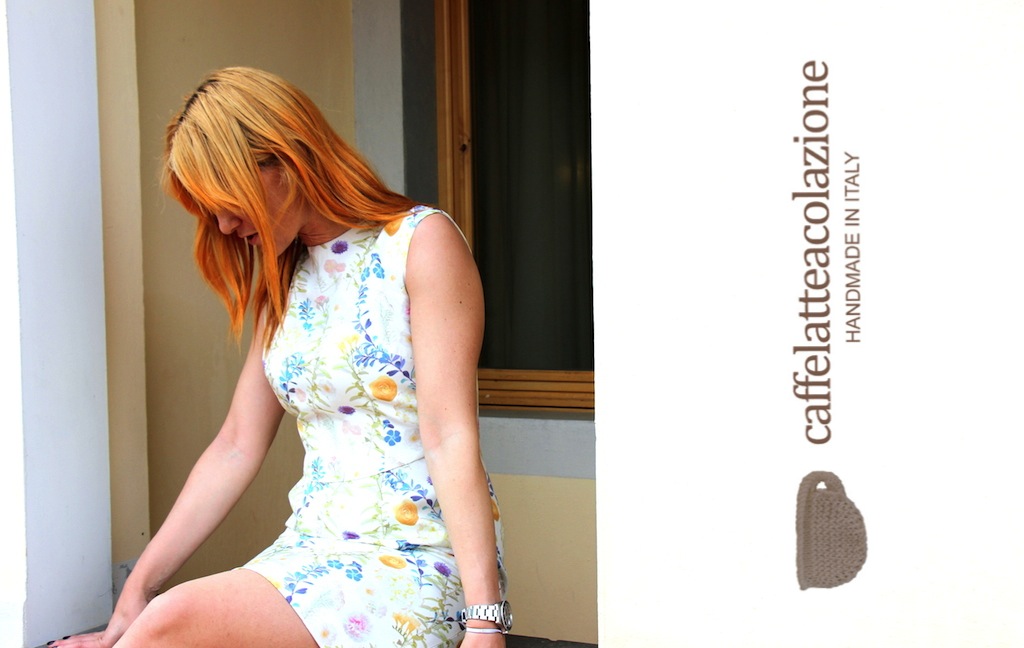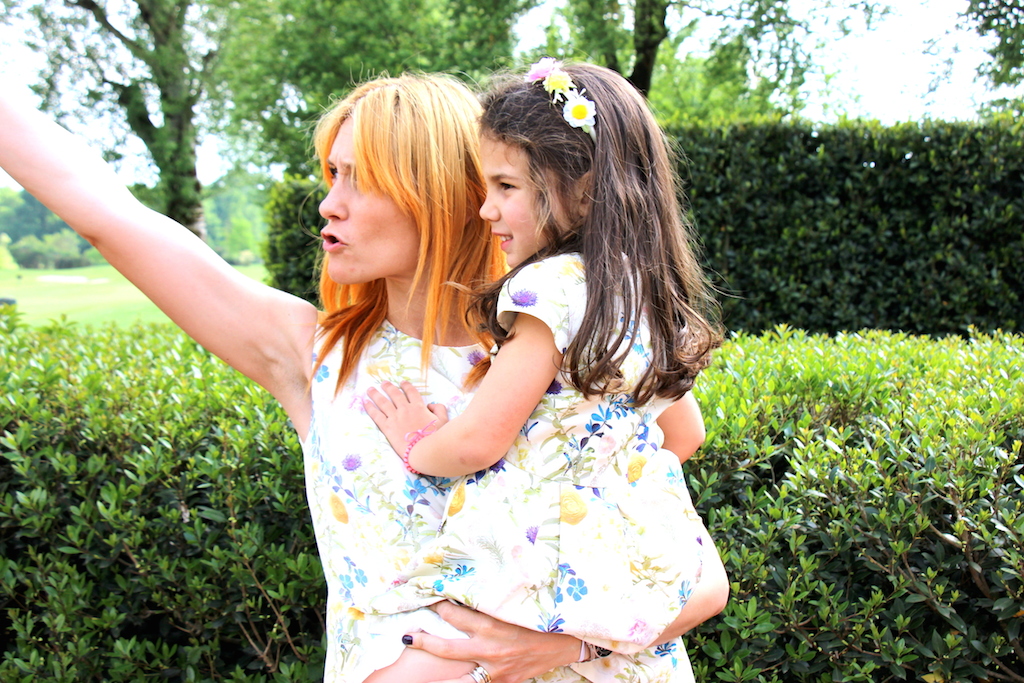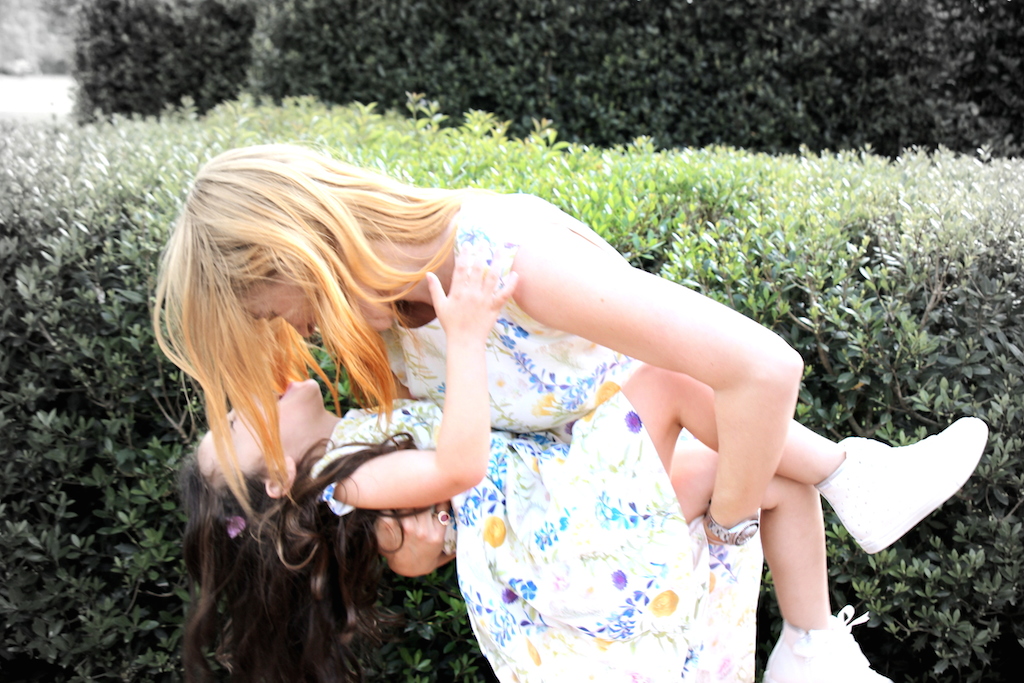 Mothers day ideas for our look
MOM'S OUTFIT
SGOES: Adidas Original
♥
DAUGHTER'S OUTFIT
HAIRBAND: Accessorize
HAVE A SPECIAL MOTHERS DAY