Traveling with kids? Nanan thinks about it, with comfortable and elegant bags and backpacks, that are perfect for our children.
Traveling with kids with backpacks, super chic luggage and cases all signed Nanan. Here they are straight from the italian TV.
Who does not know Nanan?? Ok, I see a few hands raised, but for you that have raised it, I try to explain in a few words what Nanan means for kids.
Nanan means children's environments, means children's rooms made with love and passion, means attention for our babies and not only, means accessories of which any mom really needs, means backpacks and suitcases for travel, it also means something else, but we will see it slowly.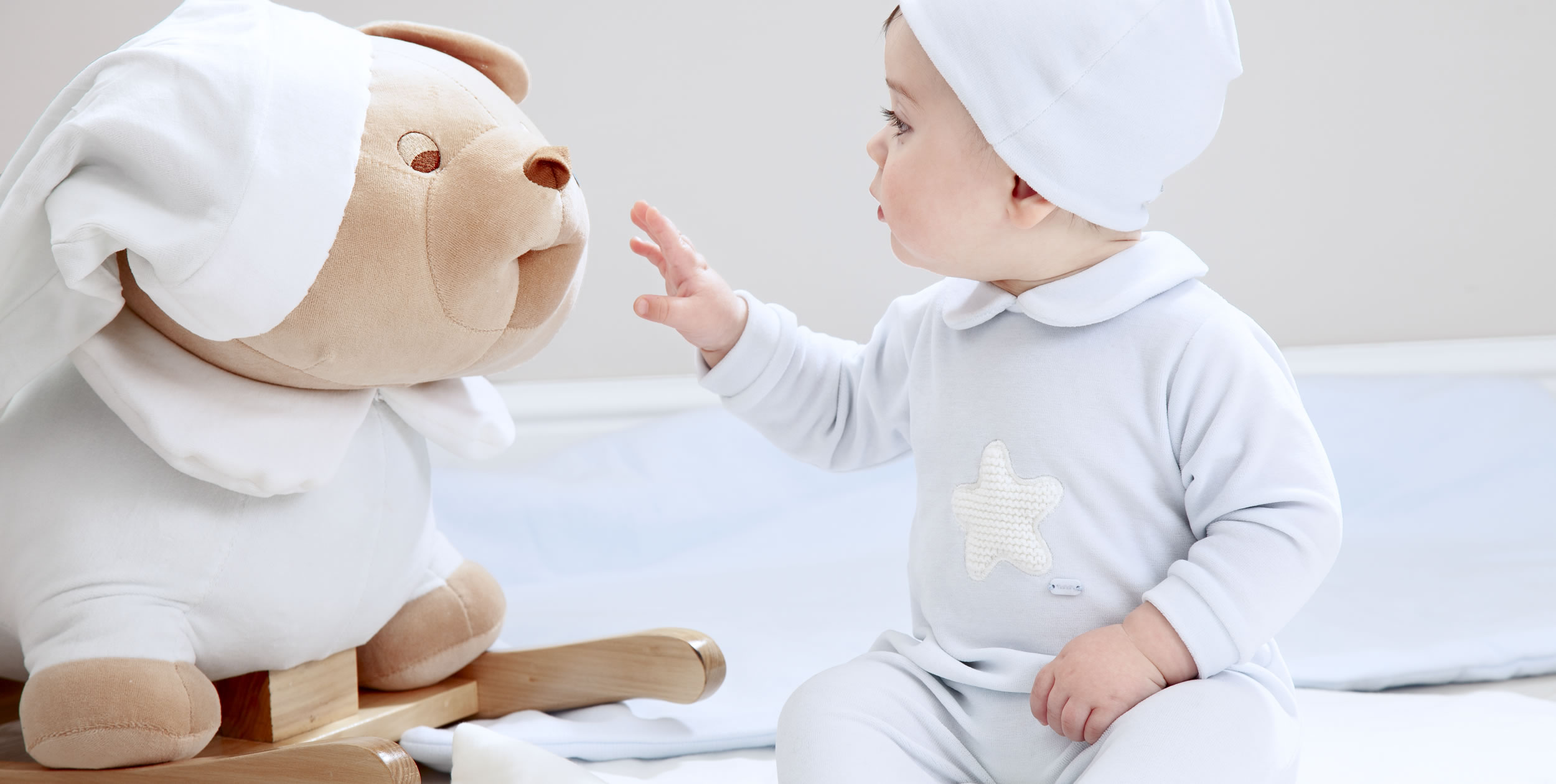 Nanan also means accessories from traveling with kids. Backpacks of all sizes, suitcases super chic, yet comfortable and also spacious. Perfect to hold even a favorite doll of our children. Fiammetta always brings hers on traveling and to have her backpack that can hold many other games makes her feel bigger and responsible.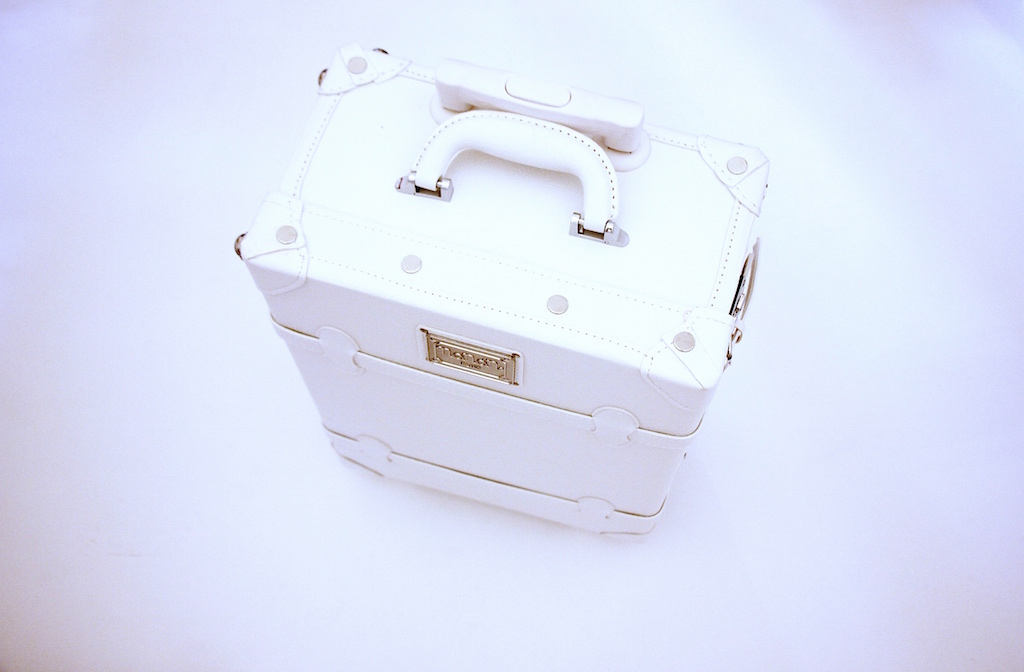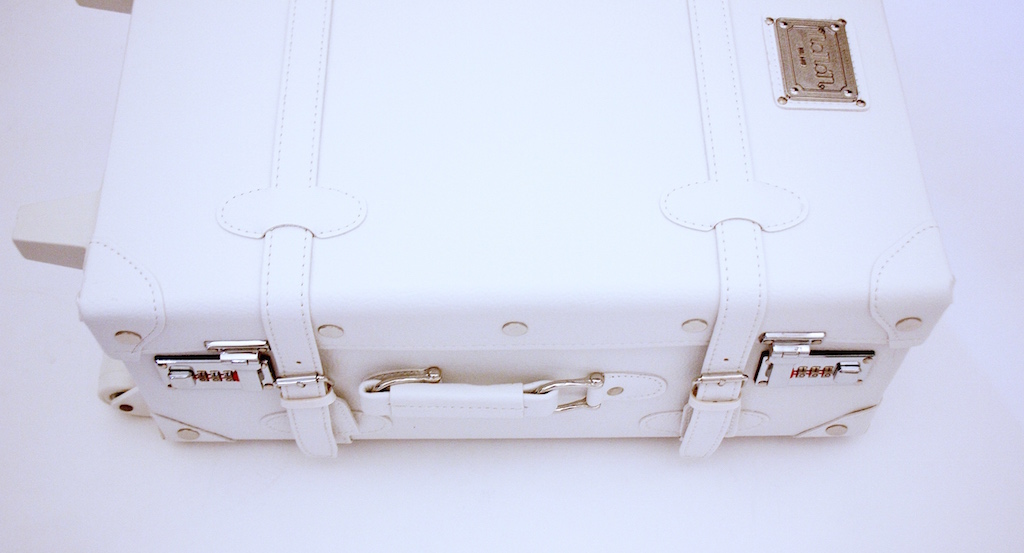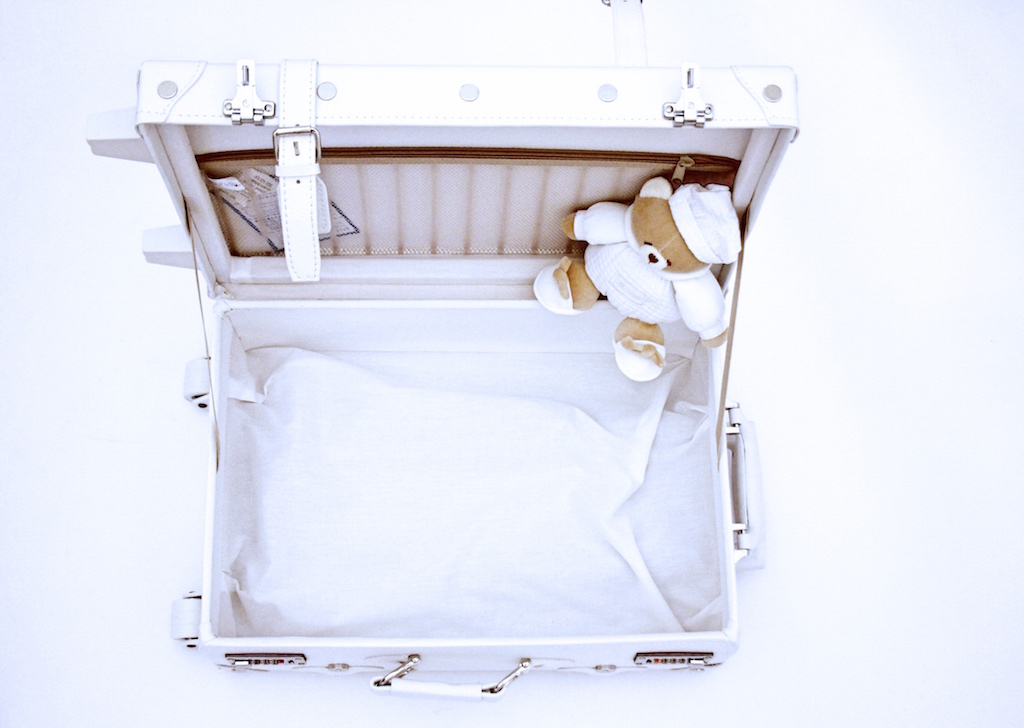 This suitcase, ideal for traveling with kids is completely covered in leather and it is perfect for containing everything you need to start a weekend, or a week with your children.
It is also super cute because, once on vacation, you can simply open it and place it on a chair or on a dresser and see everything in it, without the need to undo it.
Fiammetta and I adore it and bring it always with us.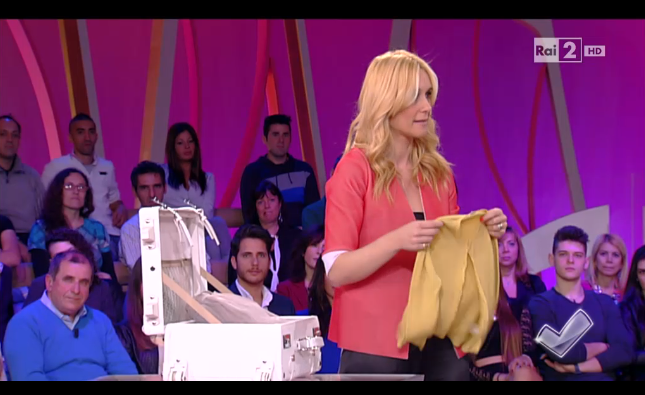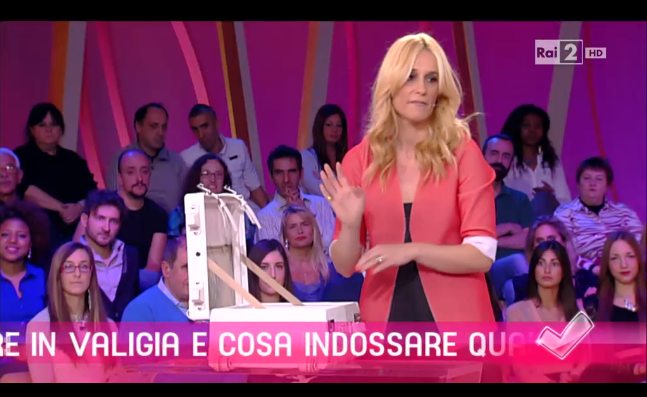 The suitcase for bigger kids and a backpack on his shoulder for the little (actually I love this Nanan backpack and I always carry with me). Backpack in leather that can really hold all the games, the puppets, the colors of which we need to start traveling with kids, or to go out one evening at dinner or a Sunday at friend's home.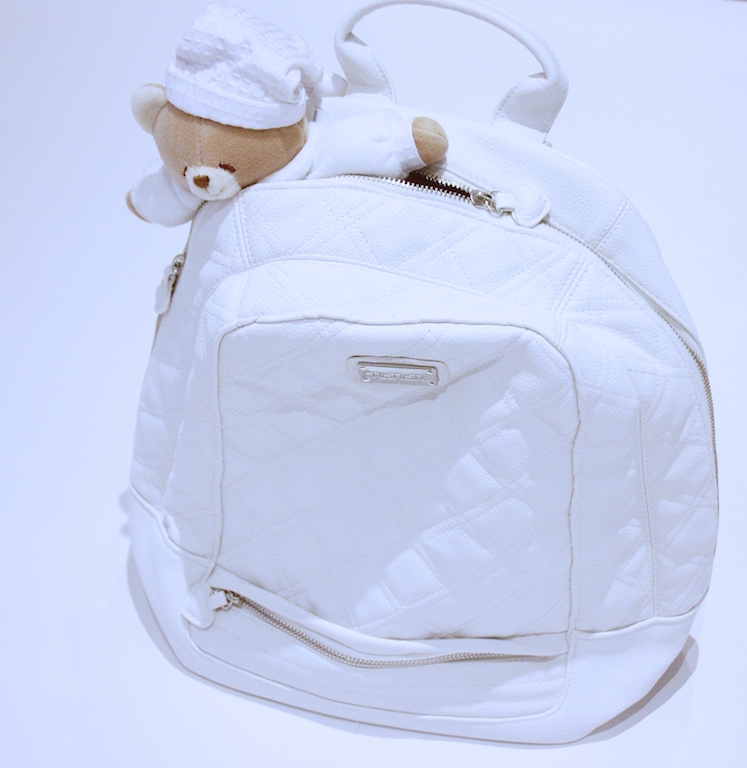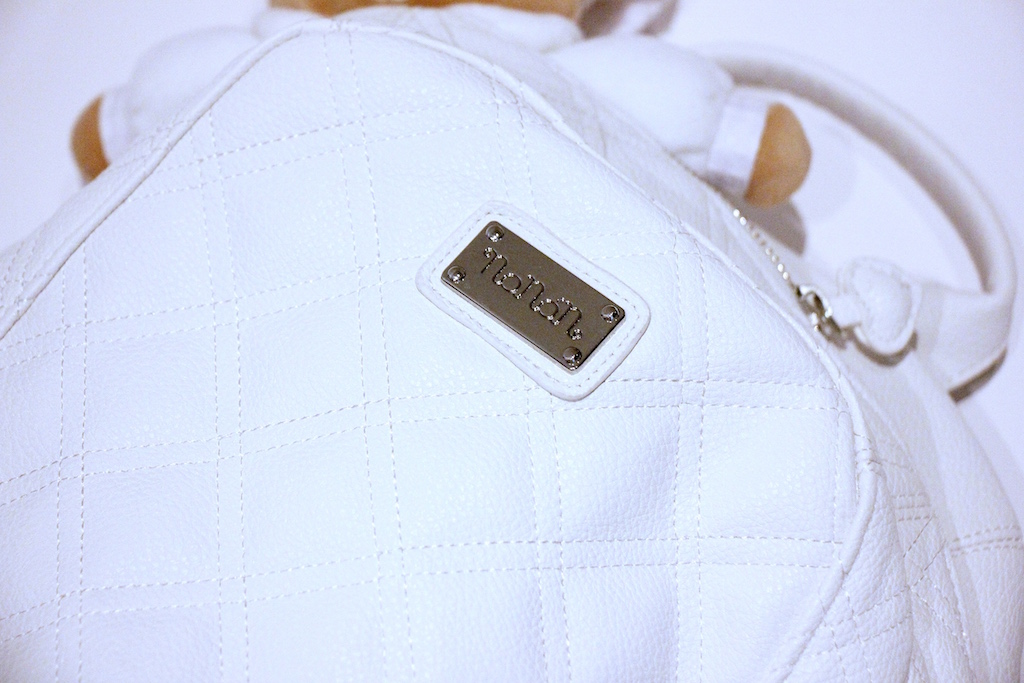 Even my little friends on TV worshiped Nanan accessories and someone even came home with them … 😉
Giulia fell in love right away the suitcase and carried it as if it were something precious and wonderful. Gabriele took the backpack and wore like you are wearing a coat. He understood that to decide to fill it with the games or the things of the heart would be a small prize.
Actually Gabriele was completely and madly in love with Tato. You do not know who Tato?? Here it is, I'll introduce you now and maybe you would remember to have glimpsed him somewhere, perhaps in some serene dream.
Here are more photos directly from TV with fantastic Nanan accessories that are perfect for traveling with kids and for days made for comfort, elegance, desire for special things to love and to hold with us.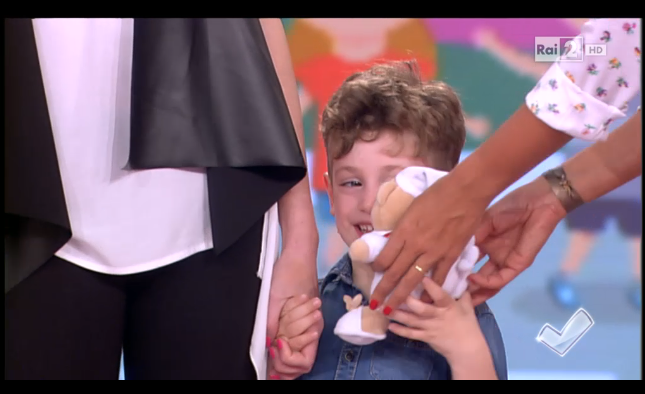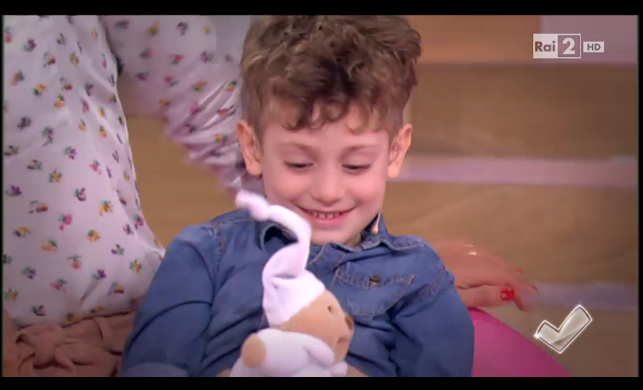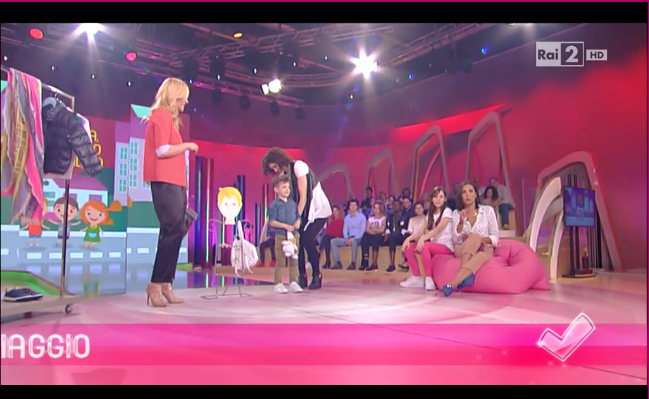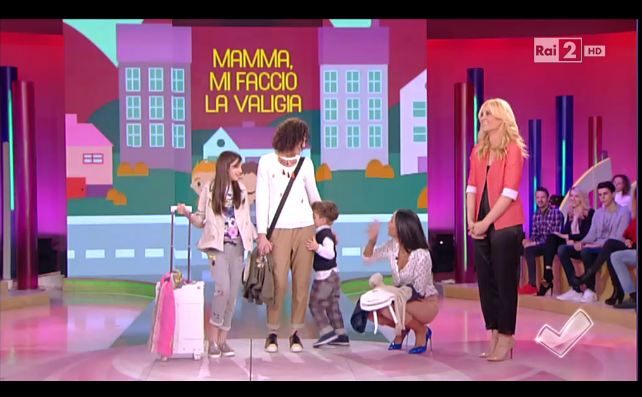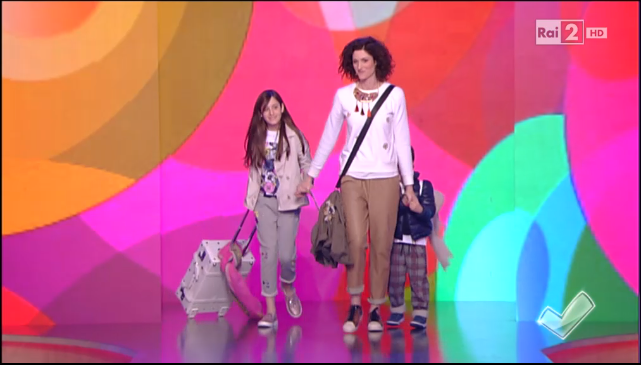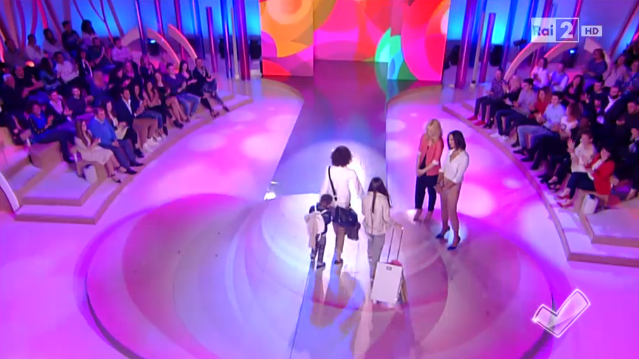 Traveling with kids and Nanan
♥
"Traveling is the best of the schools and the truest of the readings"
Kiss from fiammisday.com
♥