CAF and its children fashion. Formal wear for kids and a brand that we really love. A timeless kids fashion and, together, really super modern.
CAF and its children fashion all Made in Italy.
If so I am proud of you, if not, are you really sure?
Are you sure you have never seen around some creation so chic and refined that made you dwell, reflect and dream?
If you continue to be quite sure, today, I got it.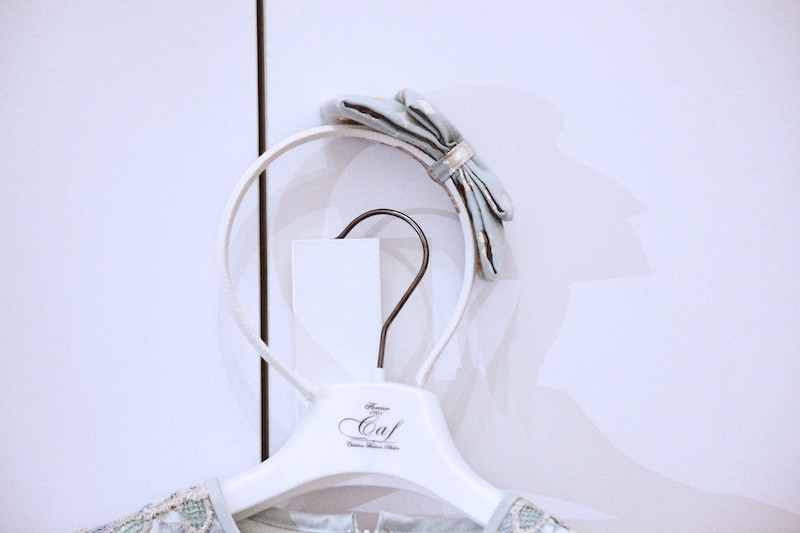 Today I am here to introduce you, in fact, with few words and many pictures, a brand that, I know you will love immediately. I know you'll love certainly its formal wear for children and not only. CAF and its children fashion.
CAF stands for experience, extreme attention to detail, the tailoring of important dresses for children, the creations for many other occasions and total openness to an ever-changing world which is that of children's fashion.
This blog was created precisely for times like this, for a few concentrated daily that enclose the passion, the perseverance, the dedication of a people who, for years, work behind brands such as CAF and its children fashion.
In these words of this kids fashion blog, today I would like to open up a door, which, perhaps, trow open later on the world of CAF,, on the formal wear for children world and … ..not only !!!! You'll see …. 😉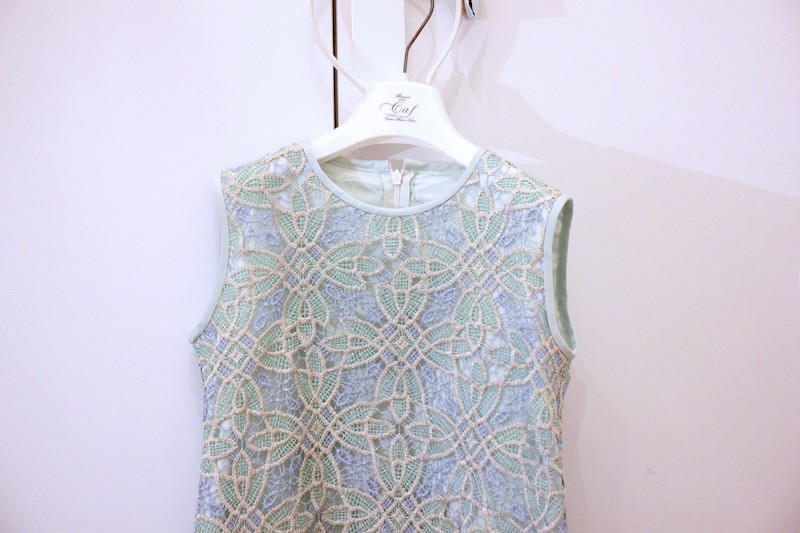 CAF and its children fashion born precisely about forty years ago, to give life to unique creations and suitable for important moments, but CAF, now, it's not just this and, if you like, we will see it together. Stay with me…
For today and for my tutorial on TV, I chose a trapeze dress from CAF (I recommend them in case of a little girls) with drawings and carvings that make it really special.
The dress is elegant in its extreme simplicity and that's what often is required of us during a ceremony or a special day.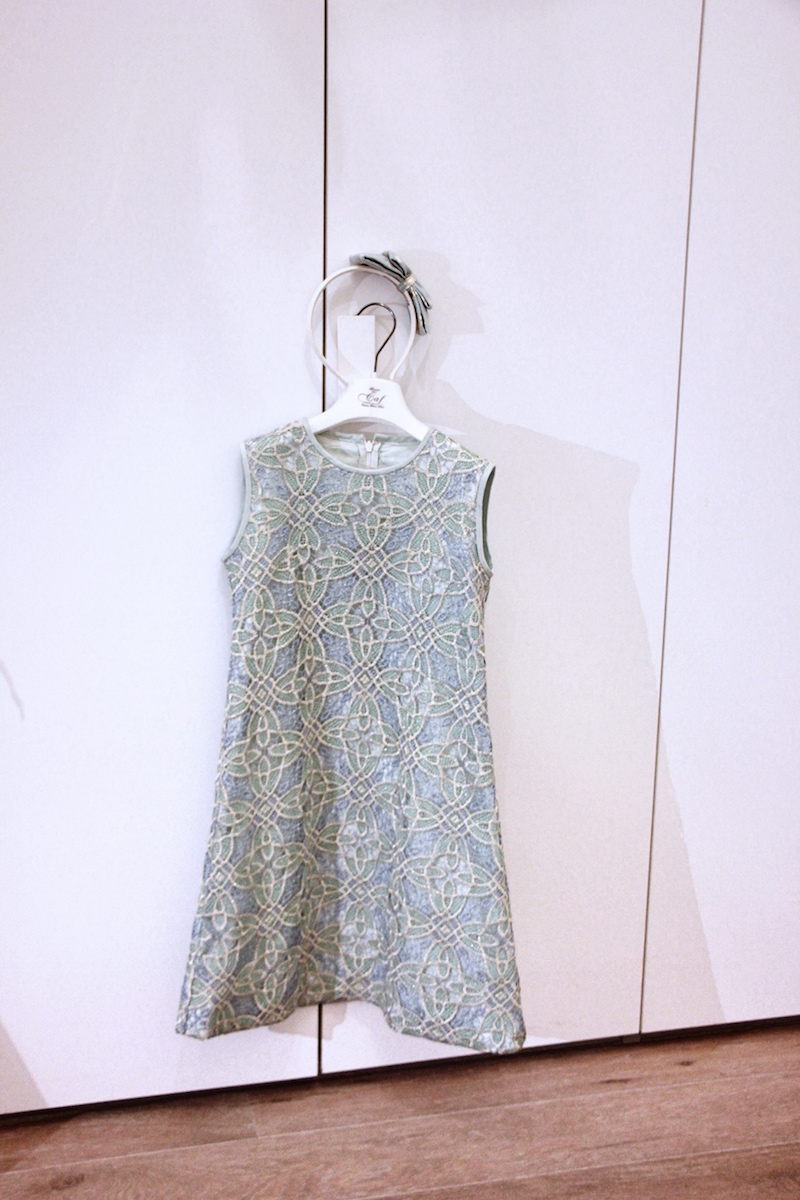 Soft colors like light green and light blue that will make it even fashionable. Green and blue together, in fact, give rise to a super trendy contrast. Even for us moms.
An hairband really chic in the same tones and a pair of gold ballet flats perfect for the occasion.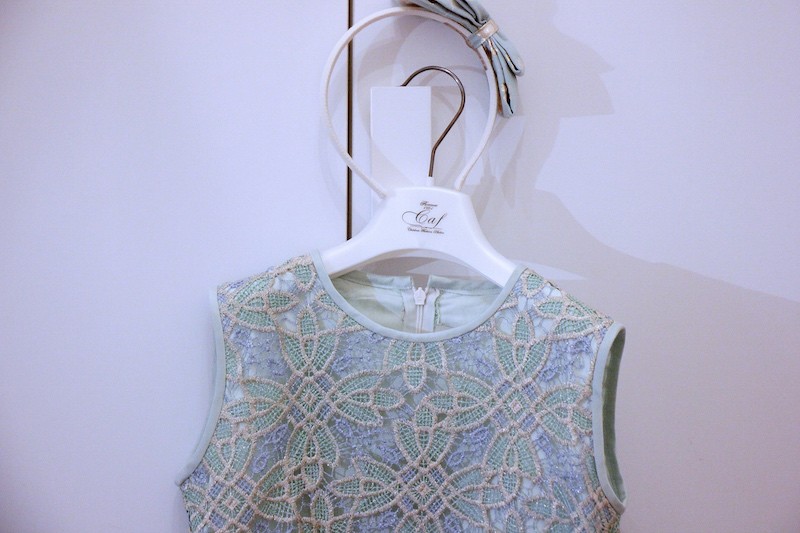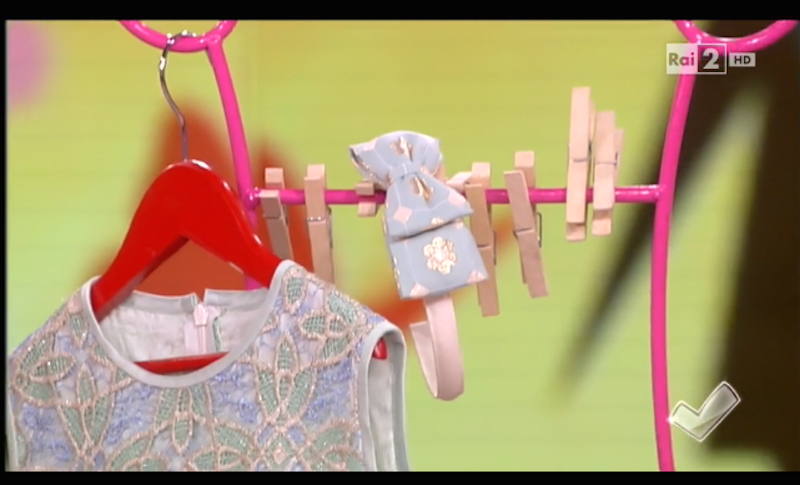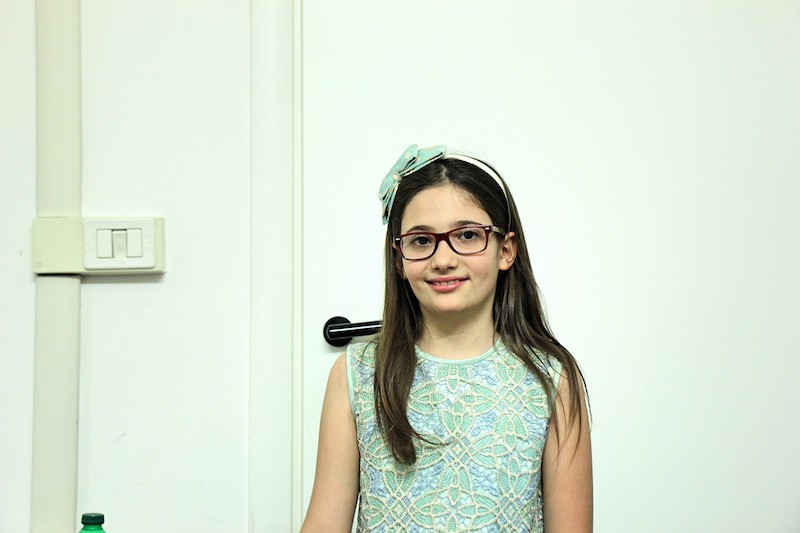 Sometimes simplicity is the key to a perfect formal dress for children.
Here it is …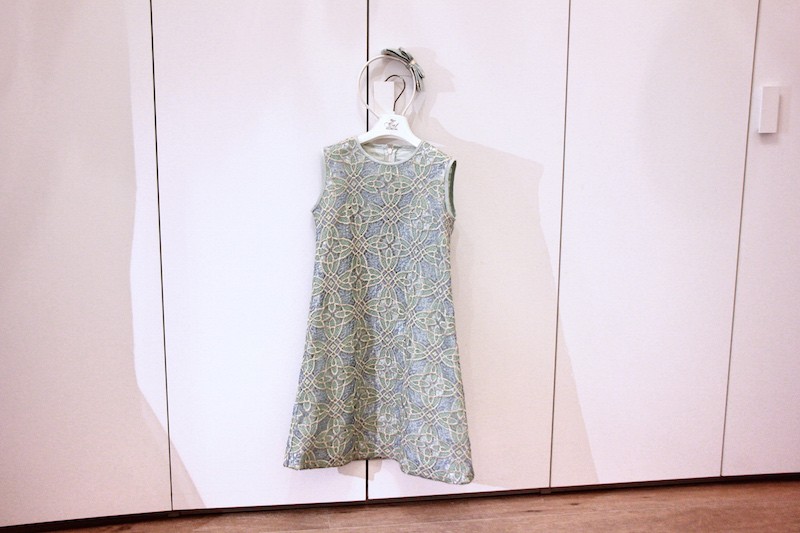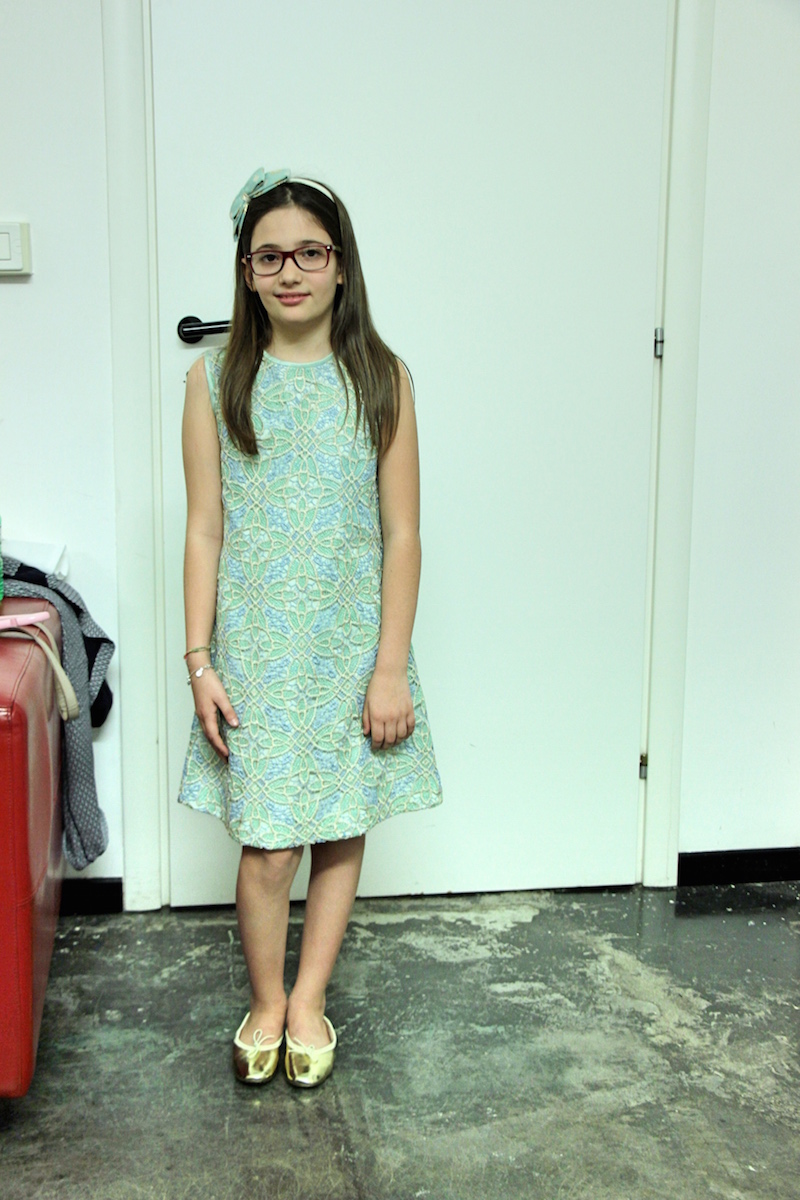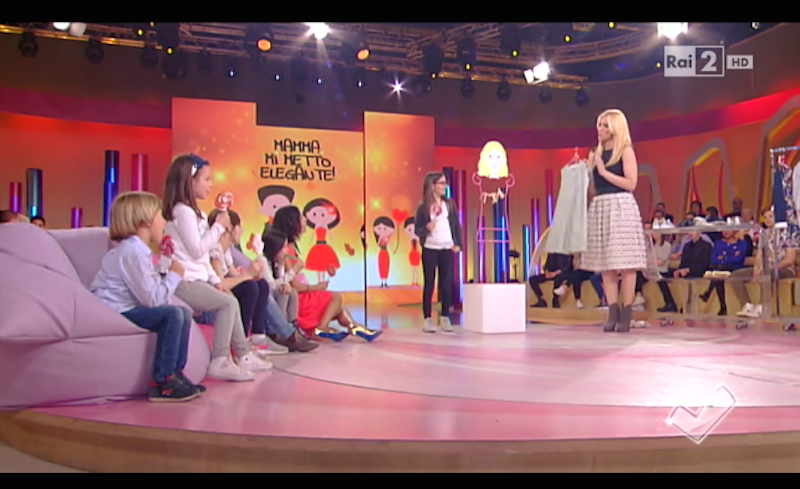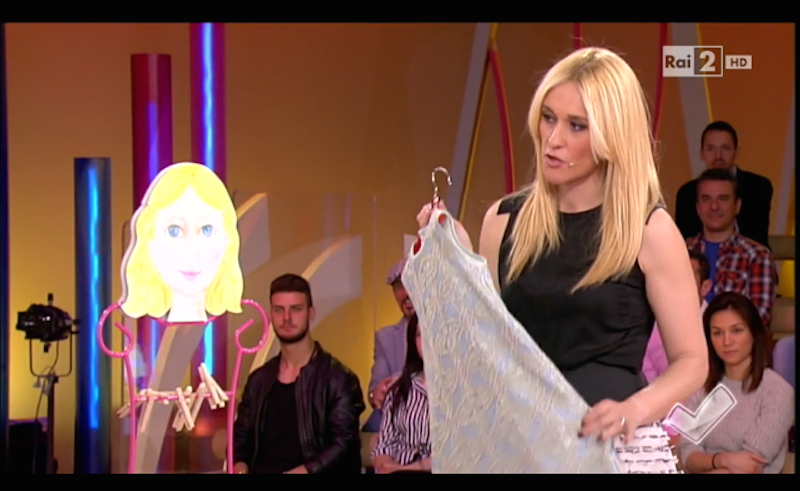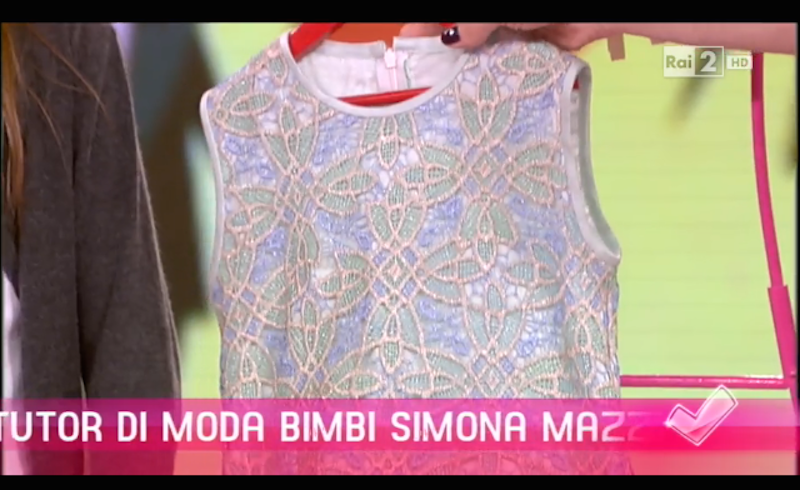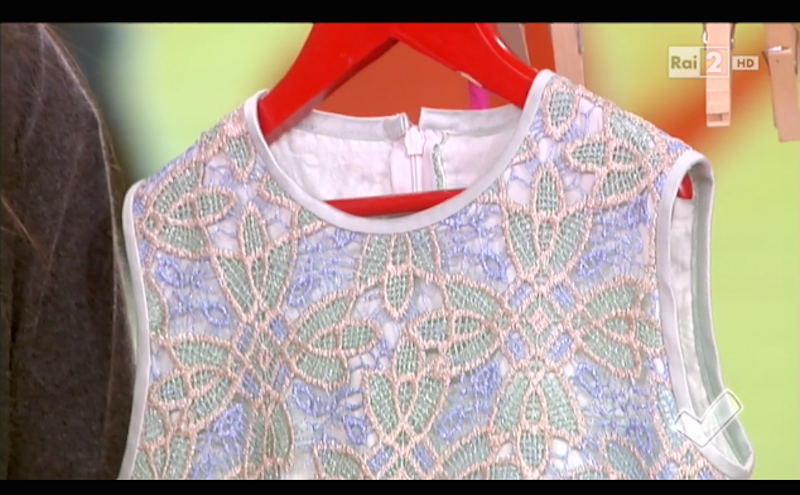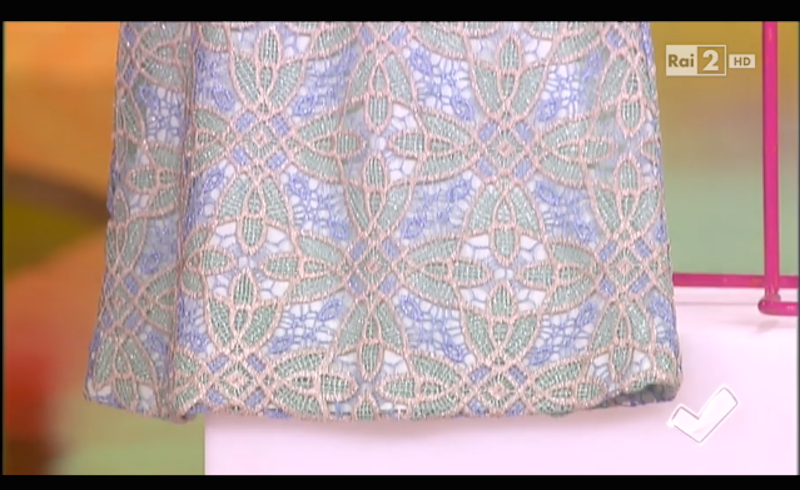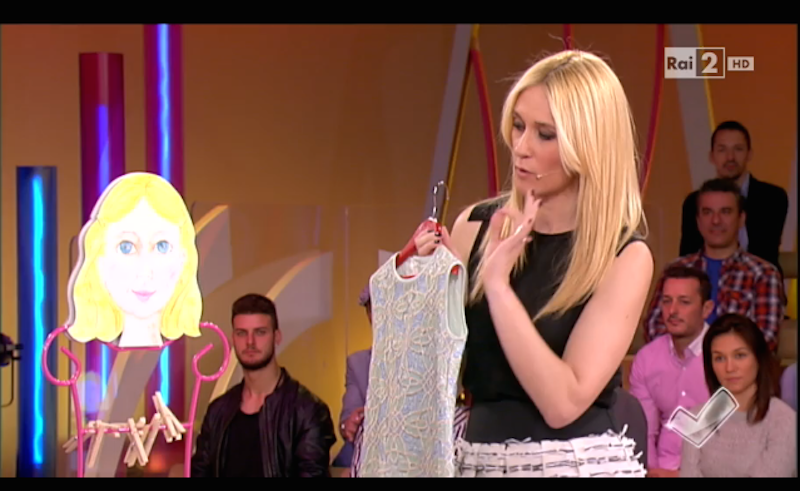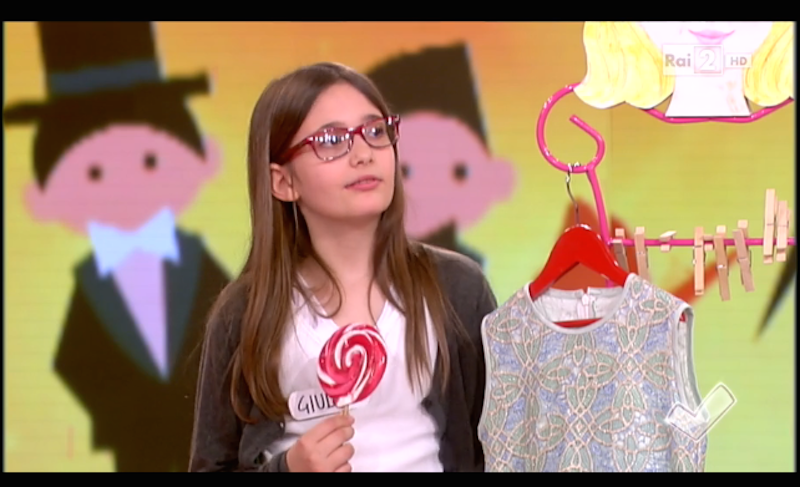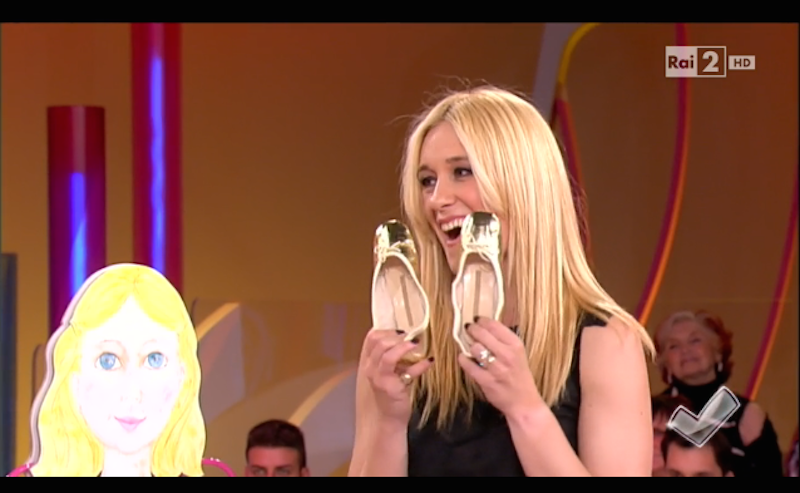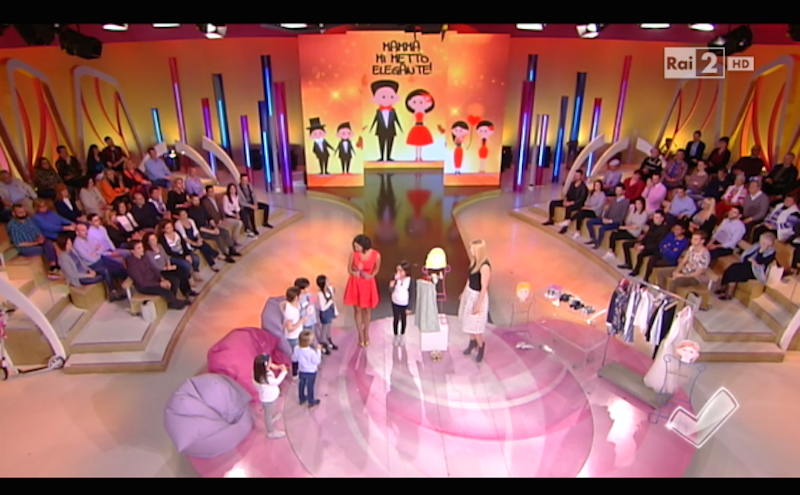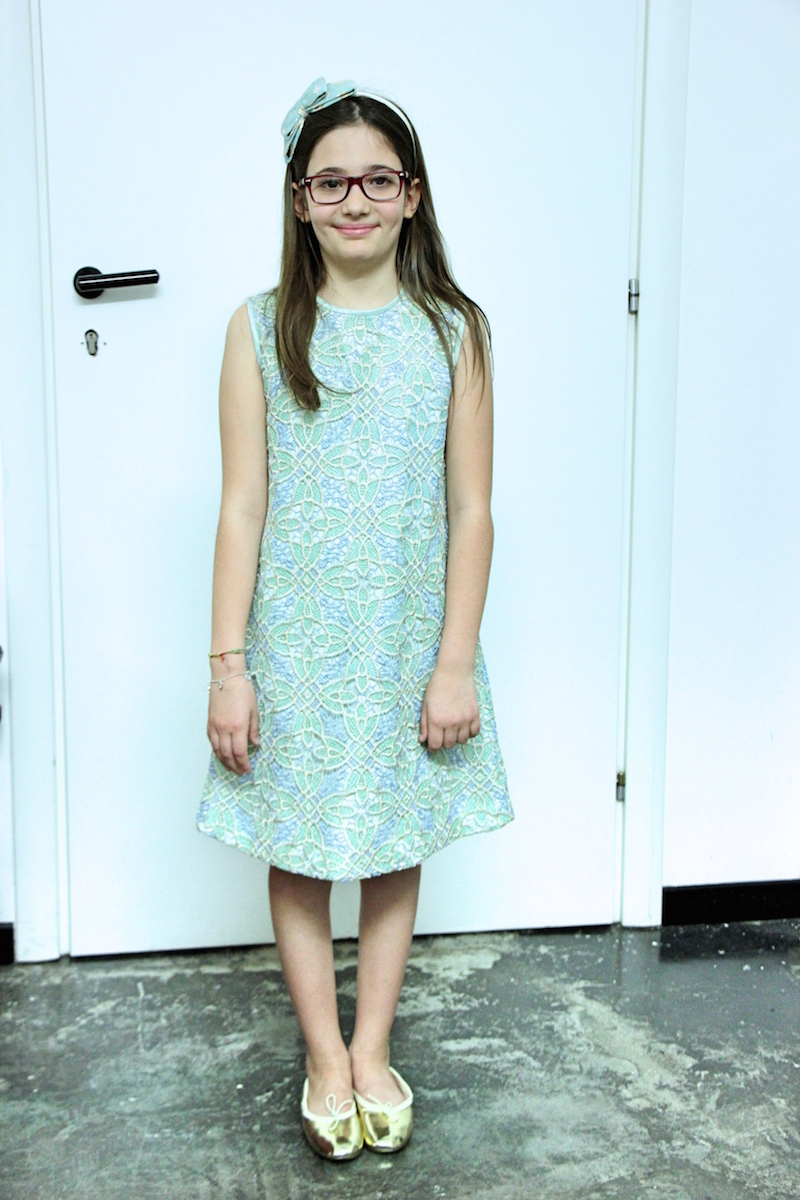 CAF and its children fashion
SHOES and HAIRBAND: La Stupenderia
♥
See toy soon with some news