Here we are with YES for the DAUGHTER ON for this Summer 2016. Color, joy, MUST and a super fun kids fashion.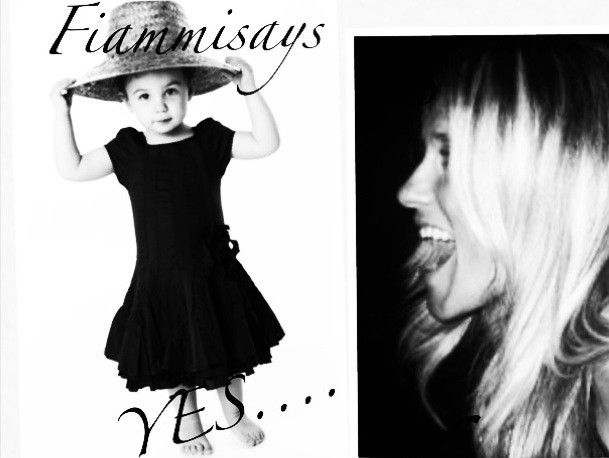 This is the 50th appointment with the section "FIAMMISAYS".
Today it's up to the DAUGHTER. With some YES for this SUMMER 2016 for a comfortable and fashionable girl.
DAUGHTER
For someone like Fiammetta, has the desire for lightness, joy, a colorful and entertaining fashion
YES TO:
THE PINEAPPLE PRINT. After FLOWERS and TROPICAL PRINT, real seasonal MUST, you saw in this post dedicated to Spring, on summer PINEAPPLE arrives.
Pineapple on skirts, on blouses, on shirts, on T-shirts, on shoes and on bikini. Pineapples everywhere.
For a summer full of color and fun.
To wear during day and night without limitations. Be careful, however, to the combination. With pineapple do not overdo it, ok ?? Ok with light colors, pastel, always with WHITE.
drom left: MSGM KIDS,   high ZARA KIDS,   down CHLOE' KIDS,   on the right DOLCE&GABBANA JUNIOR
♥
THE SHORTS, unconditionally and without fear. Take a pair of shorts and your daughter will be perfect for all summer,
If she is more than 12, however, you'd better to follow her or, perhaps, always go out with her …;-)
For all others, never as this summer, the shorts will be the perfect protagonists of each summer look.
Cute during the day in cloth, lightweight fleece, or cotton for the beach or for a relaxing morning. To wear even just with the bikini on or with a tank top. Suitable in the afternoon, in dark denim or light, to be combined with blouses or tee, perfect for the evening in linen or silk worn with a shirt for a chic and super modern moment.
Go, therefore, always with shorts. In addition, and not least, they also take up little space in your suitcase …;-)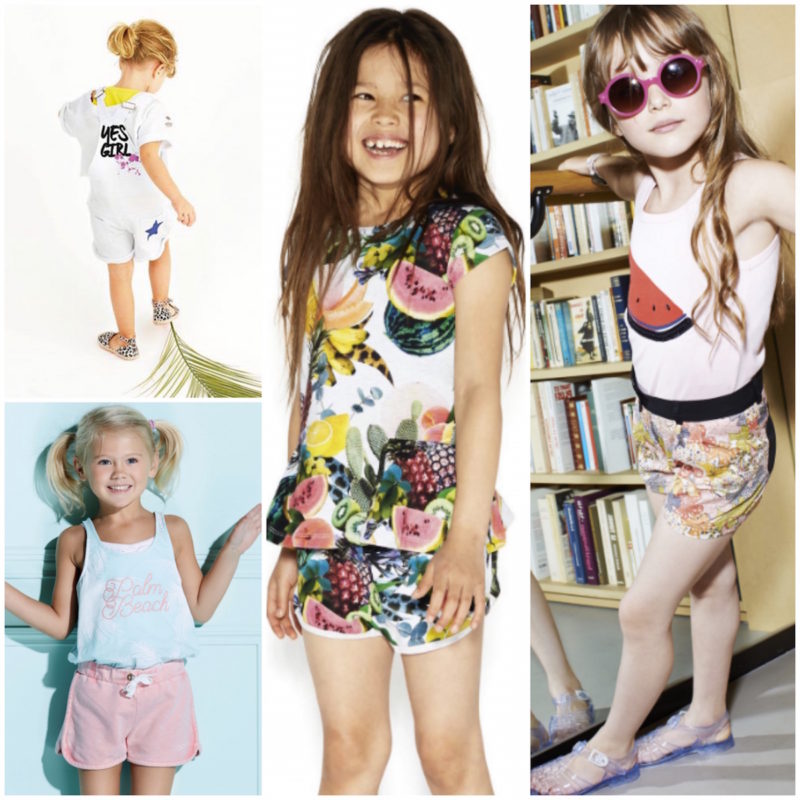 from left: RUBACUORI GIRL,  down ABSORBA,   in the centre MOLO,  on the right SONIA RIKIEL ENFANT
♥
THE RAGNETTO SANDALS.  MUST for this summer 2016.
During the day, opt for a plastic model, so that your child can also wear them with wet feet or even full of sand.
During the evening will be fabulous the colored o flowered ones, super glam the glittering ones and very refined the leather ones.
There is something for all tastes and your child will be comfortable and fashionable at any time of the day.
Combine those most sporty with everything and try them with tulle or silk and the glittering ones will be super trendy paired with black or with a leather jacket.
And which is you favorite one?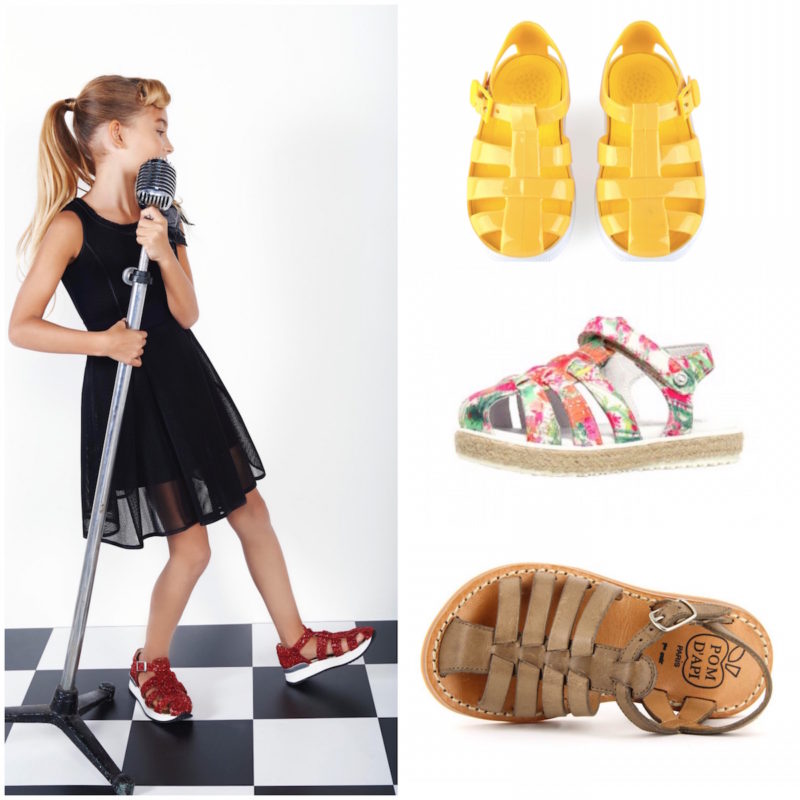 from left MONNALISA,   hight  DOLCE&GABBANA JUNIOR,  at the centre NATURINO,  down POM D'API
♥
What do you think??
See you soon with YES for summer for your SON