Mother and daughter dress and how to match something special, and fashionable for young and older. A coordinated look that we like a lot.
Mother and daughter dress for an event.
A couple of Saturdays ago, Fiammetta and I granted it a special day. A day for the two of us. A day mother and daughter.
We dressed, we took the train and we left together to attend a wonderful event.
Today I want to focus only on our look, on a fashion that we love, on our desire to dates together, mother and daughter dress and our passion for Msgm.
Msgm, in fact, not only has created and creates fabulous collections for us women. For about three years, in fact, he also realizes the dreams of our children.
Msgm Kids 
and I suggest you check it out.
For our girls we find pieces from the collection by women reviewed and adapted to the style of the smallest.
For boys we have, every season, super trendy pieces, modern and really original.
I love it. And now you know that. And Fiammetta also loves it!!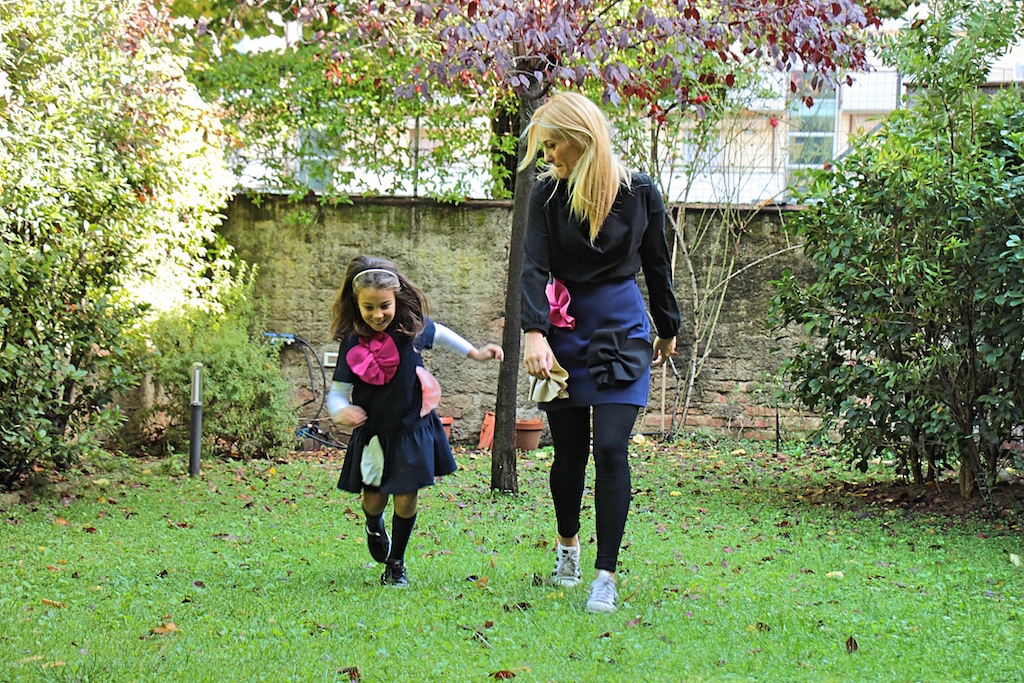 Every year I try to show the news and the MUST have, the most original colors, recognizable forms from Msgms kids.
I am here today to show you a mother and daughter dress. A mom daughter look that might not be for every day, but it is the same super chic in her inventiveness.
Mother and daughter dress
A blue skirt with hearts that look like flowers in cloth applied from Msgm and black as a backdrop for the Mother's look. A pair of leggings that replace the socks very well when you want to try a more easy and simple look.
The sneakes, my eternal companions, and look for mom is done. The sneakers are from Adidas.
For the daughter's look, I'll show you the same dress with blue background and with the usual hearts applied from Msgm Kids. A pair of socks for warmer days and sneakers also for her. The sneakers of Fiammetta are from Naturino.
My skirt is from the Msgm collection of last winter, the dress of Fiammetta is from the recent collection A/W 2016-2017.
Here's our mom and daughter look with a mother and daughter dress that I can not wait to wear again and that made feel both comfortable, feminine, fashionable and, why not, in harmony.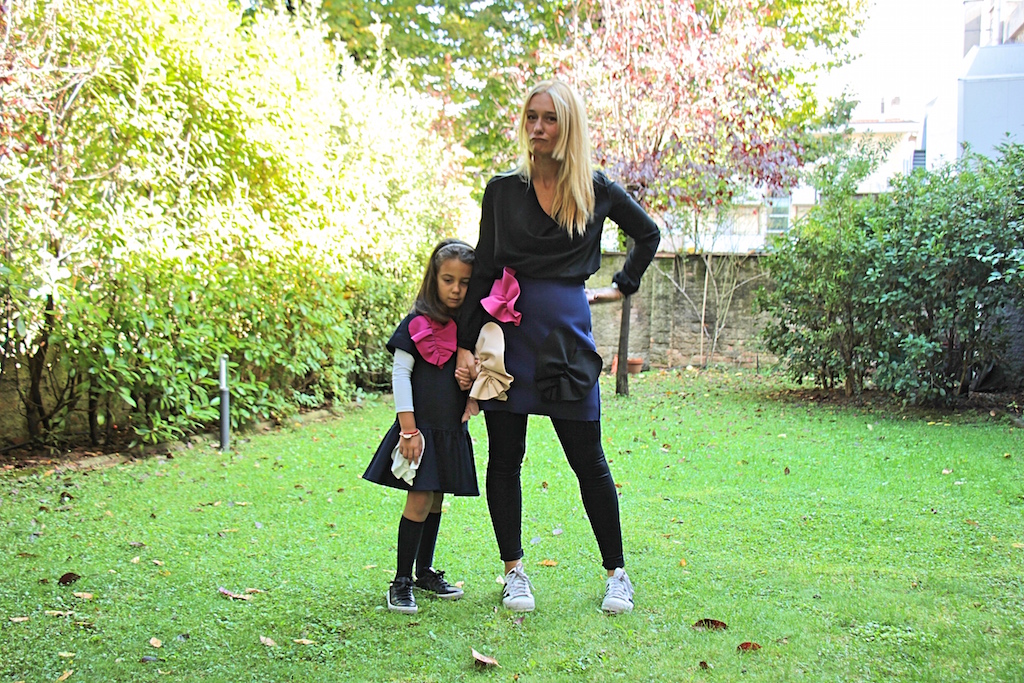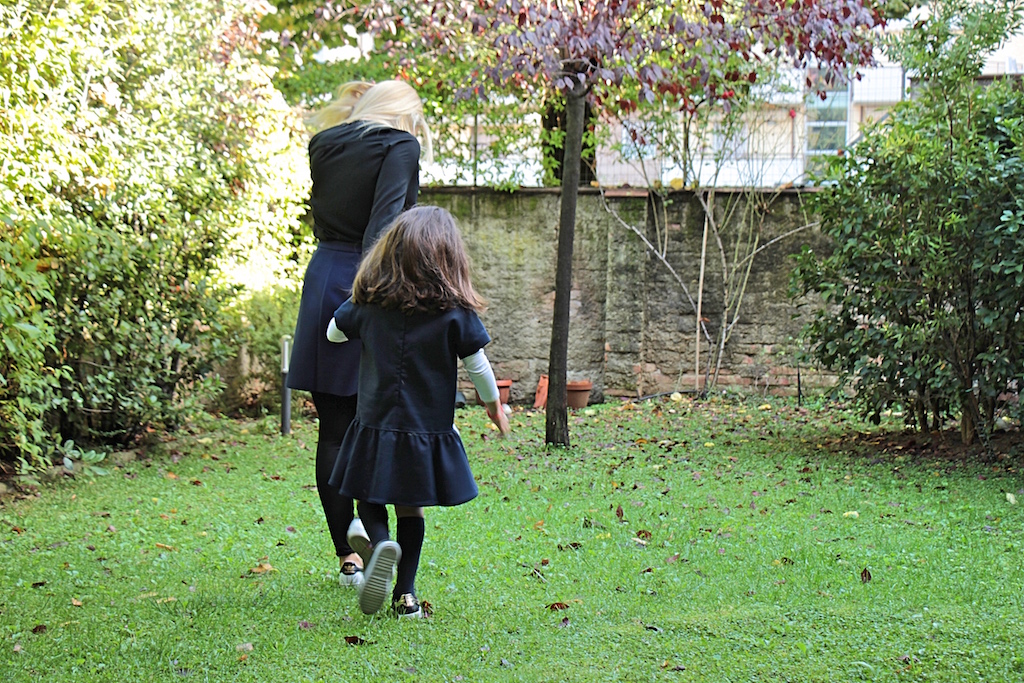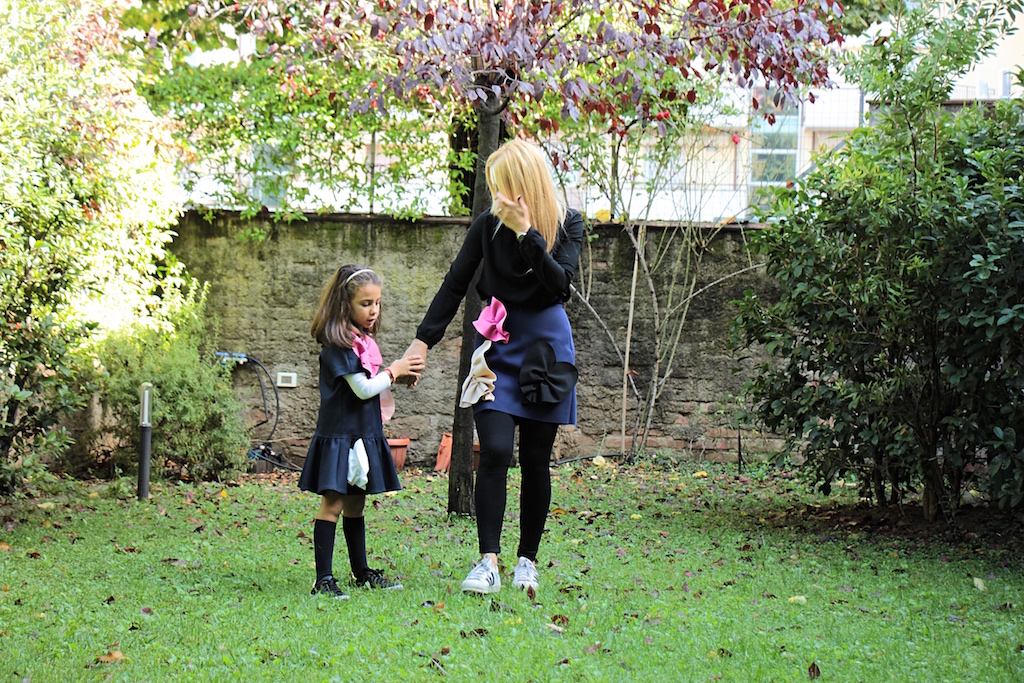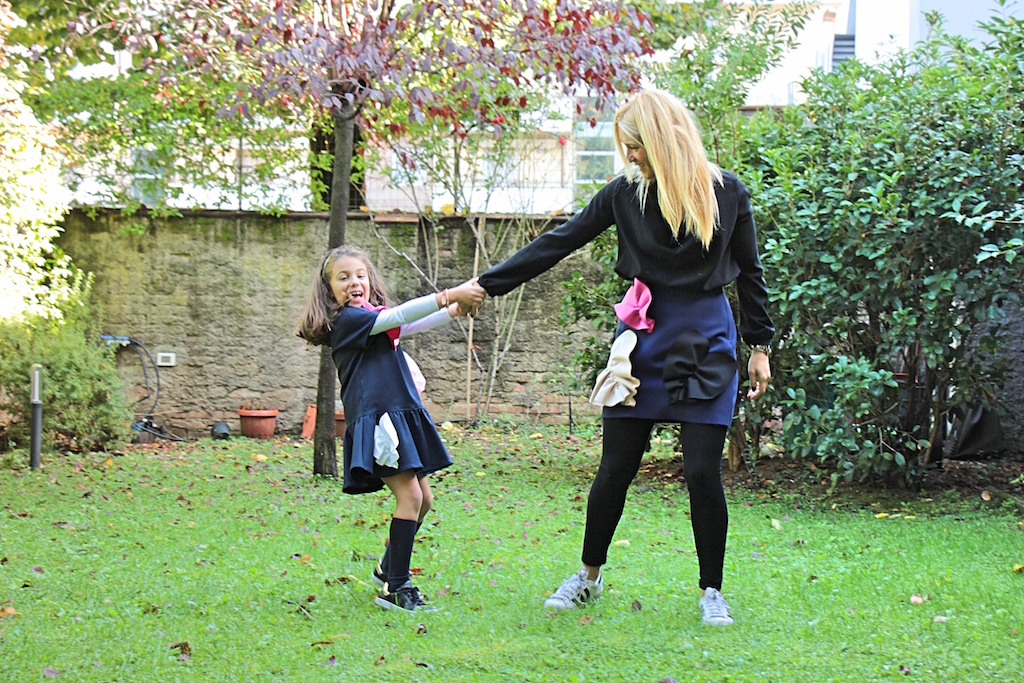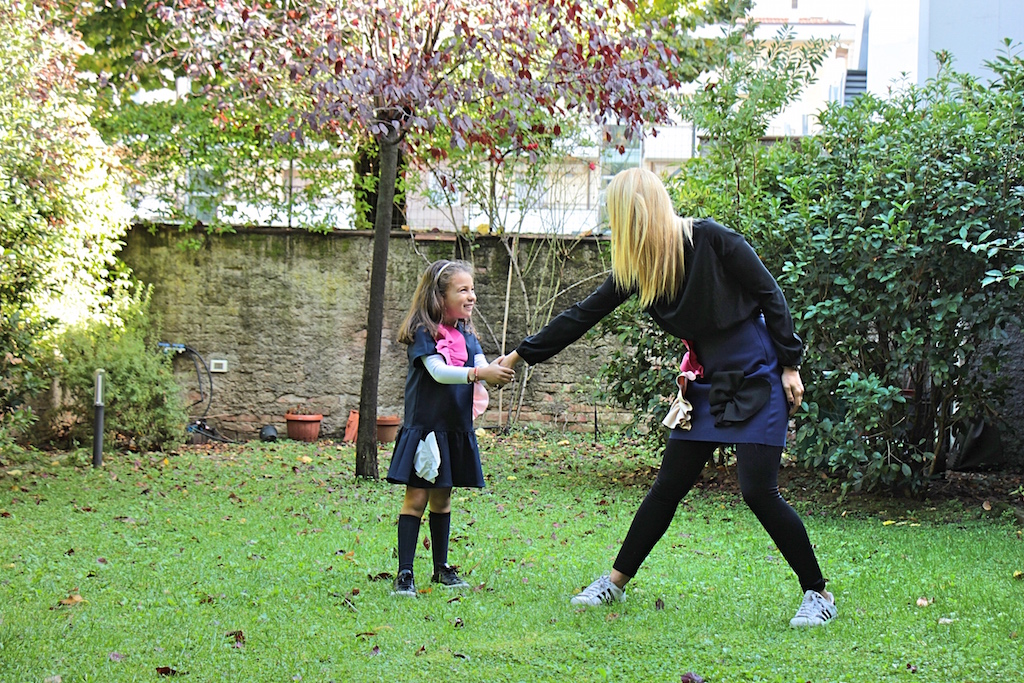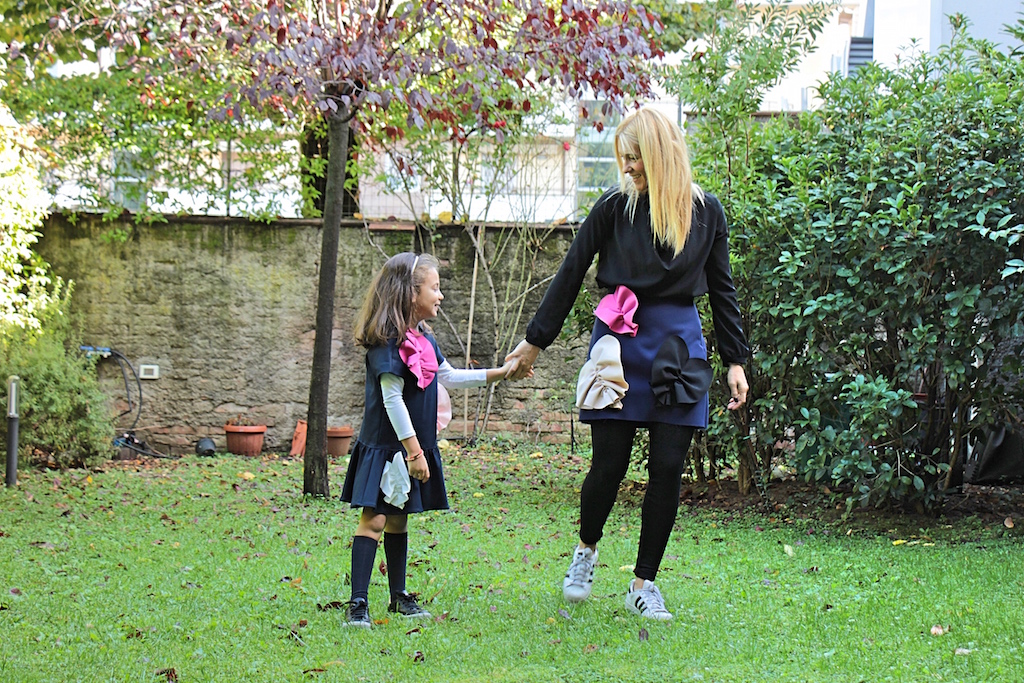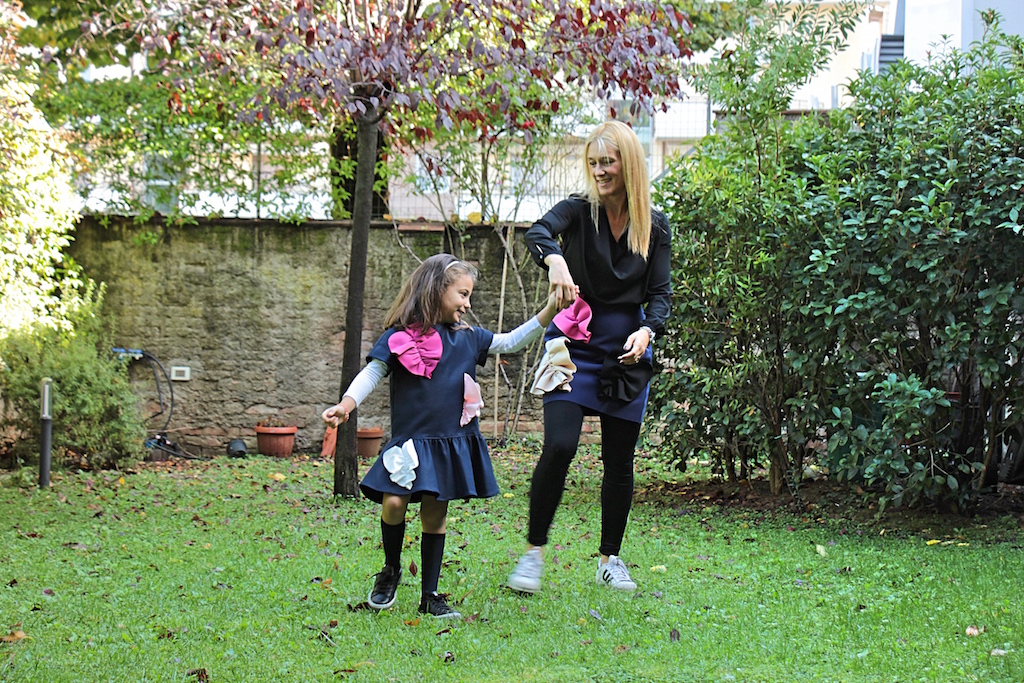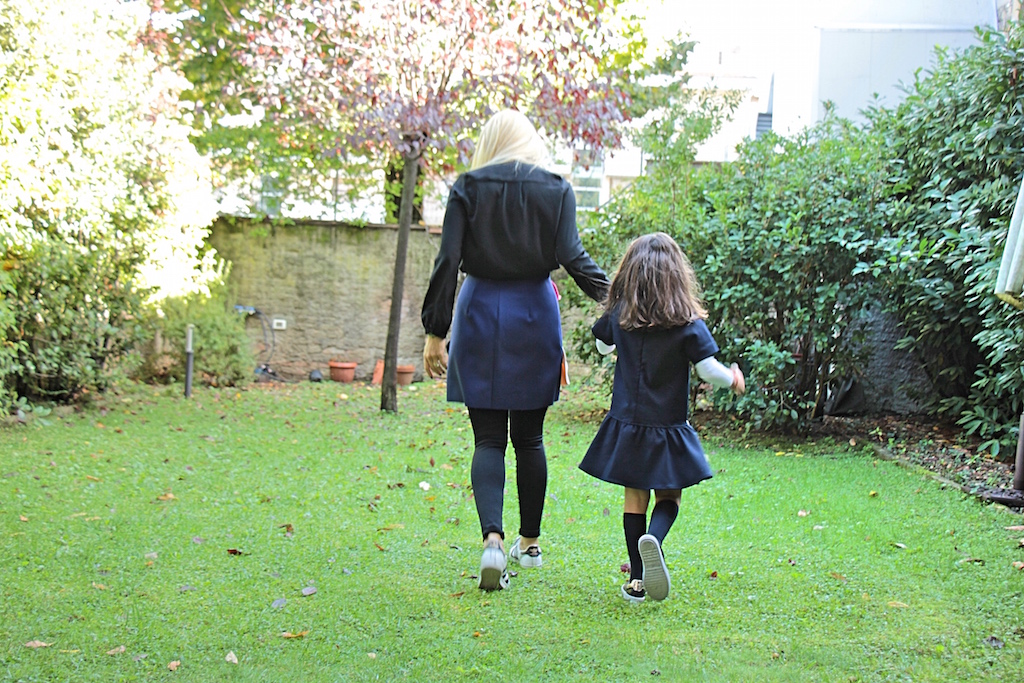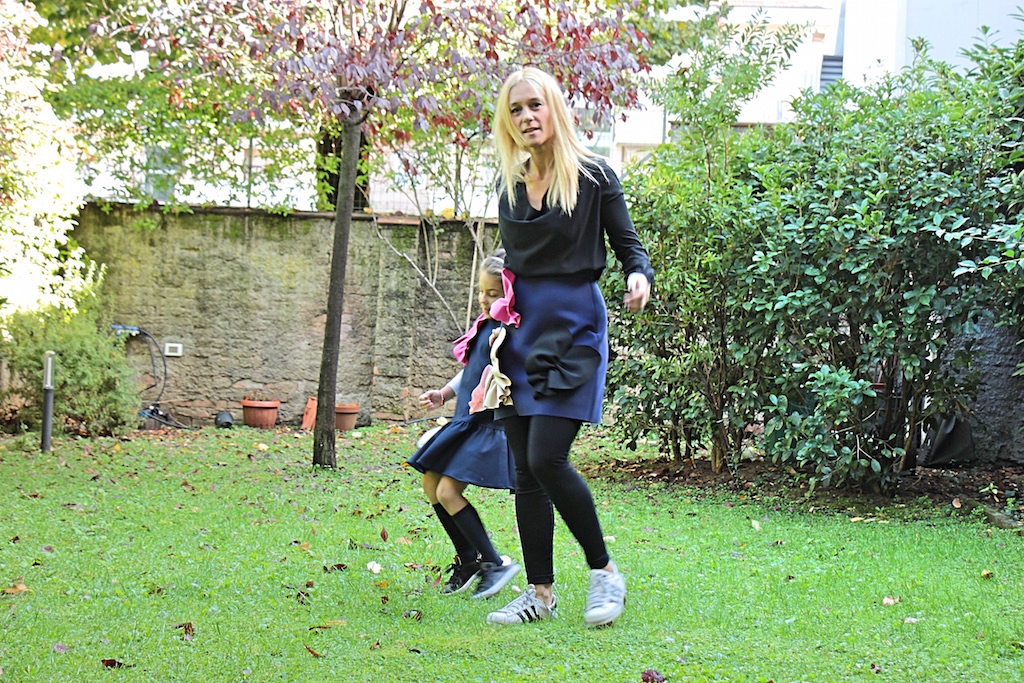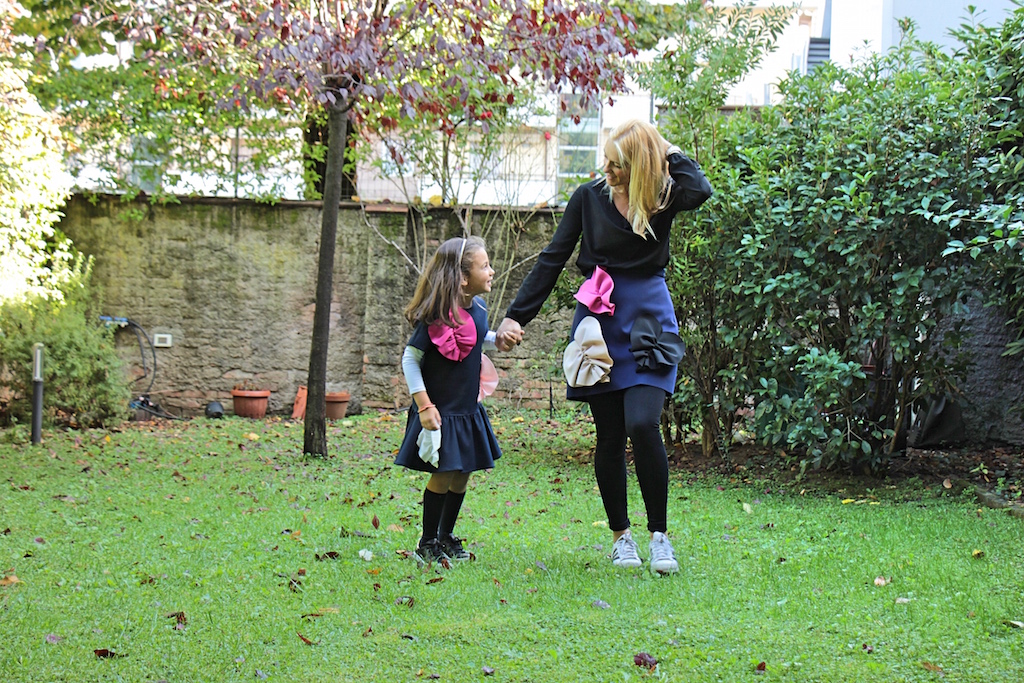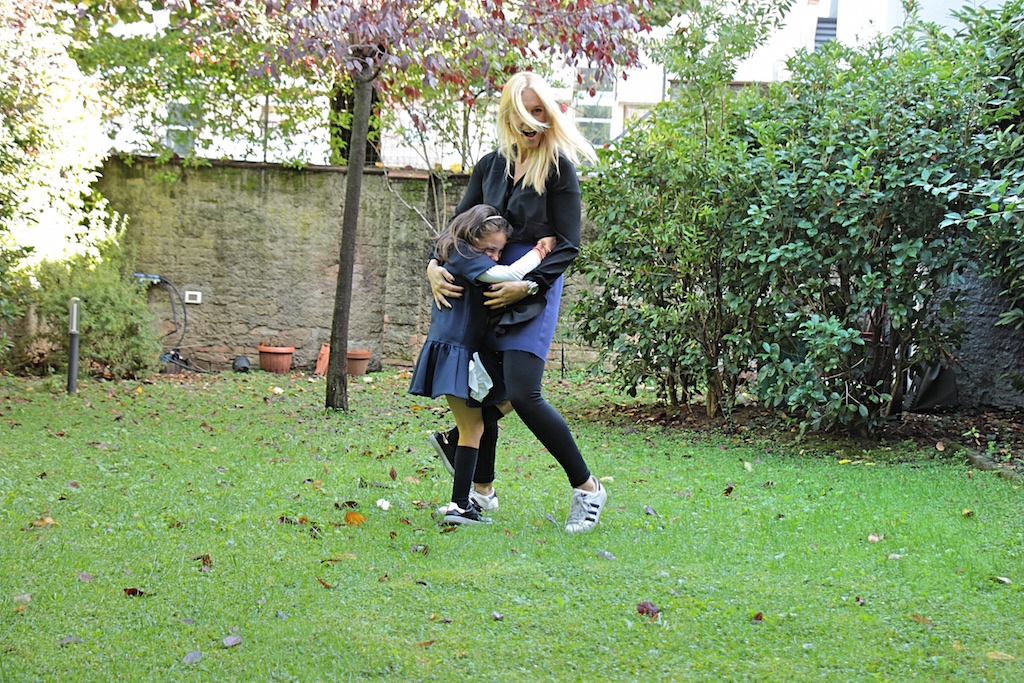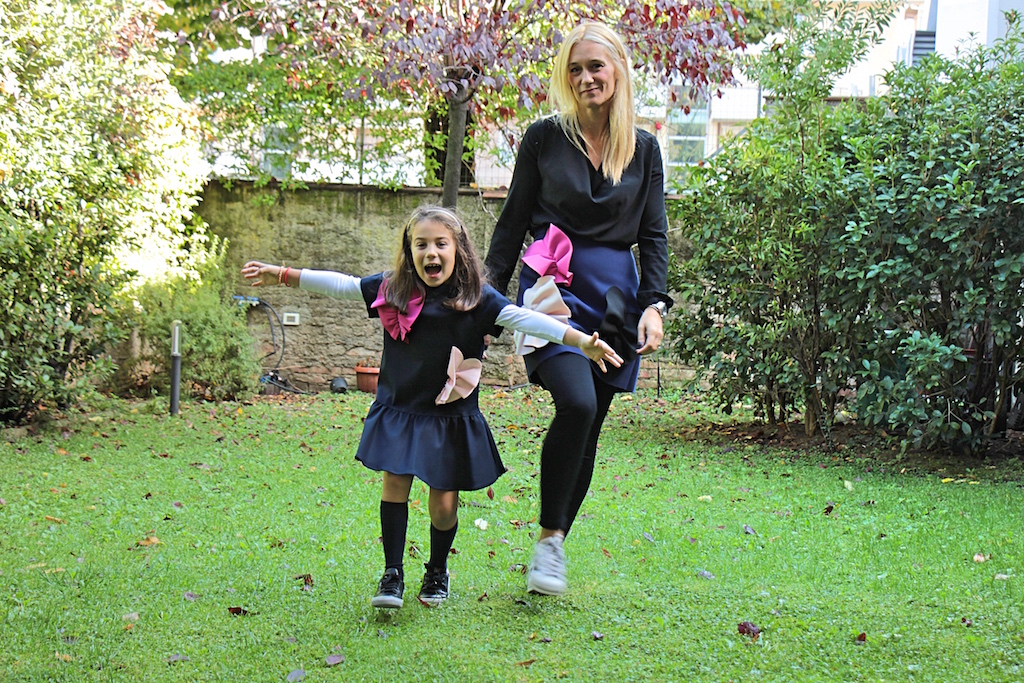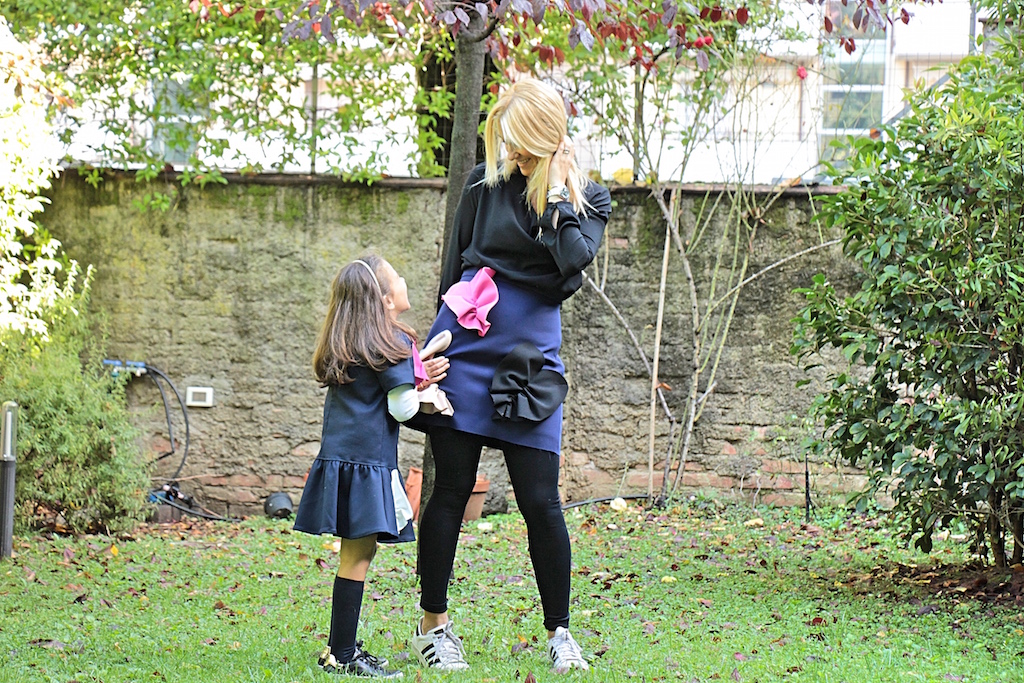 MOTHER LOOK
LOOK: Msgm
SHOES: Adidas
DAUGHTER LOOK
LOOK: Msgm Kids
SHOES: Naturino
♥