Mother and daughter outfit for the mountains and how to create a light and fast suitcase for a few days or a week in the family hotels.
Mother and daughter outfit for the mountains when you are not going to get out, but you want to stay in the hotel.
Here is the second part of my very short advice. You can see the first part CLICKING HERE.
As I said a couple of days ago, the first suggestion to create a perfect mother and daughter outfit, is to leave home heavy sweaters and dresses and focus on blouses, T-shirts (even short-sleeved) and cotton.
In the family hotels the heat is incredible and, in areas where there are children, you can really wear just a short-sleeved shirt. To create, therefore, a mother and daughter outfit for the mountain, will be enough to pack colored, light, and why not, with some detail matched garments.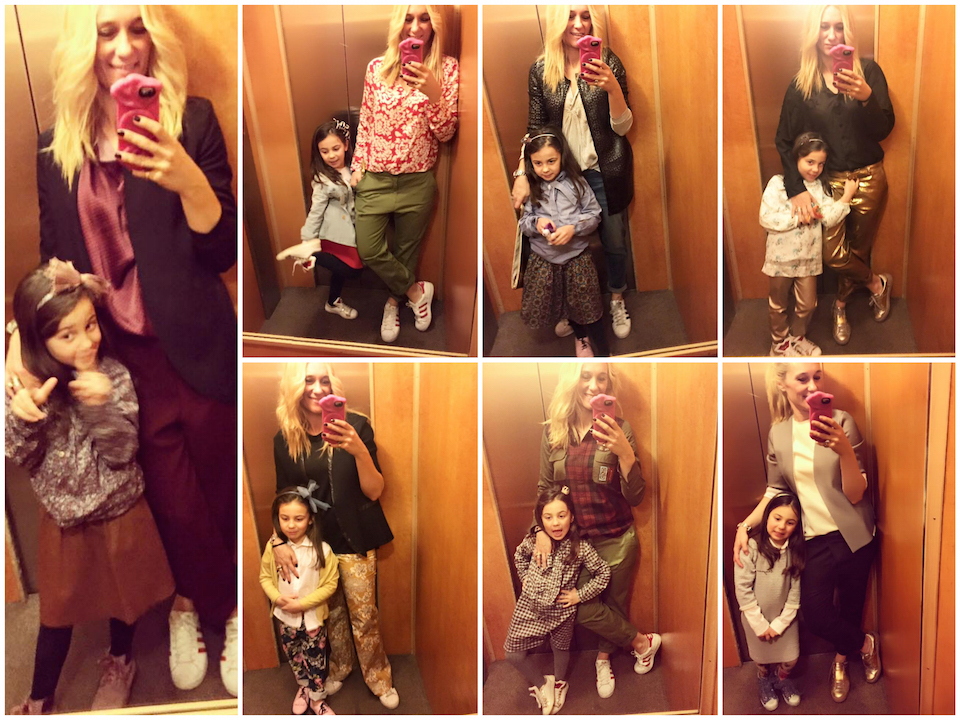 Fiammetta and I had fun creating some funny, cute, comfortable, stylish and always with some similar detail look for a perfect mom and daughter outfit, without recourse, however, the MINI ME 😉
You can find the looks from the first three days in our family hotel IN THIS POST, today I'll show you another four mom and daughter outfit to give you an idea or an inspiration for how to dress in the mountains when you plan to stay at the hotel.
For dinners out in the open evenings or days around the mountain villages, a good old wool sweater, a pair of UGG and your most comfortable pants are really ideal.
Here are four different looks, mother and daughter, but with something in common. A light and comfortable clothing that is always fashionable and original.
Shirts, short-sleeved top, blazer and chinos for me.
Dresses, flowers, shirts and colorful headbands for Fiammetta.
For both sneakers. Put in the luggage two pairs of them and you'll be fine all the week .. 😉
Many of my looks are from the new Spring / Summer 2016 collection, and you can find them by MOI JE JOUE.
We will discuss about those of Fiammetta in another moment.
See you soon..
DAY 4 (AUBERGINE)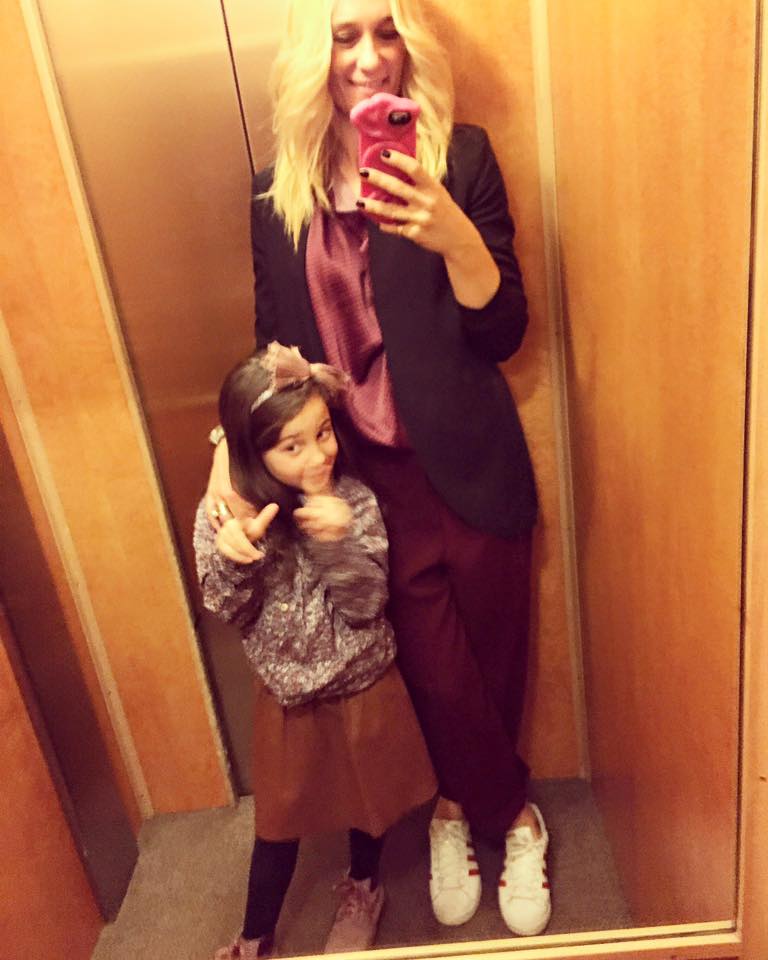 MOTHER
BLOUSE: Petite Parisienne
TROUSERS: Zara
BLAZER: MOI JE JOUE
SHOES: Adidas
DAUGHTER
SHIRT: Caffelatteacolazione
SKIRT: Pale Cloud
SHOES: Balducci
HAIRBAND: Caffelatteacolazione
♥
DAY 5 (FLOWERS)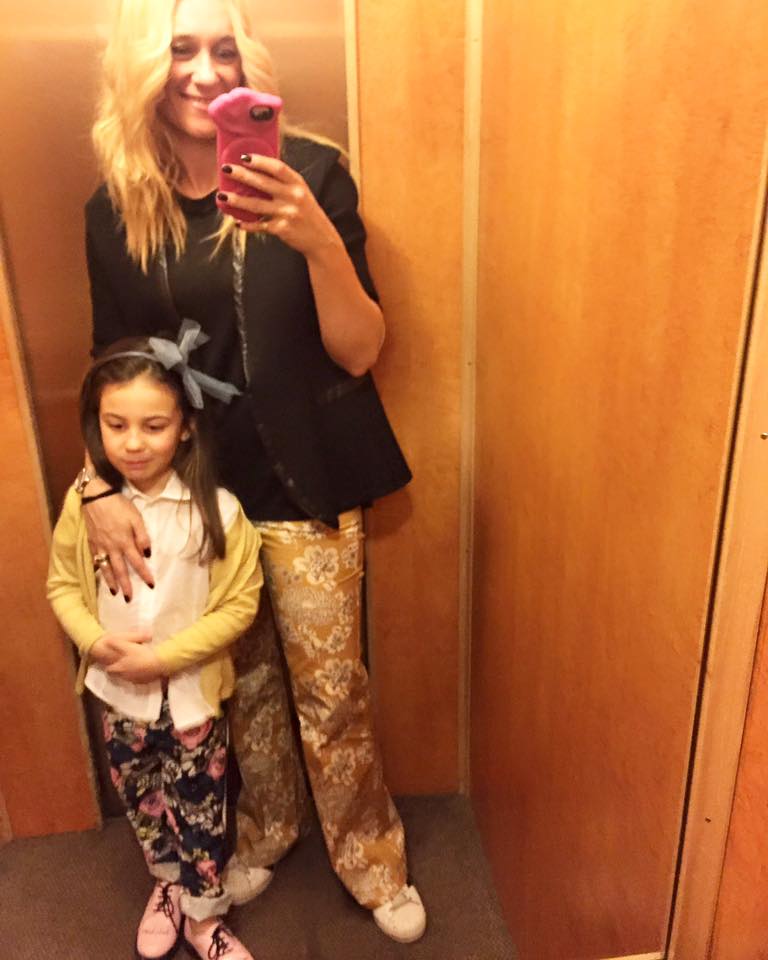 MOTHER (from Moijejoue)
TEE: Essentiel
TROUSERS: So Nice
BLAZER: Es'givien
SHOES: Adidas
DAUGHTER
TOTAL LOOK: MSGM Kids
SWEATER: Il Gufo
SHOES: MSGM kids
HAIRBAND: MAGIL
♥
DAY 6 (CHECKED)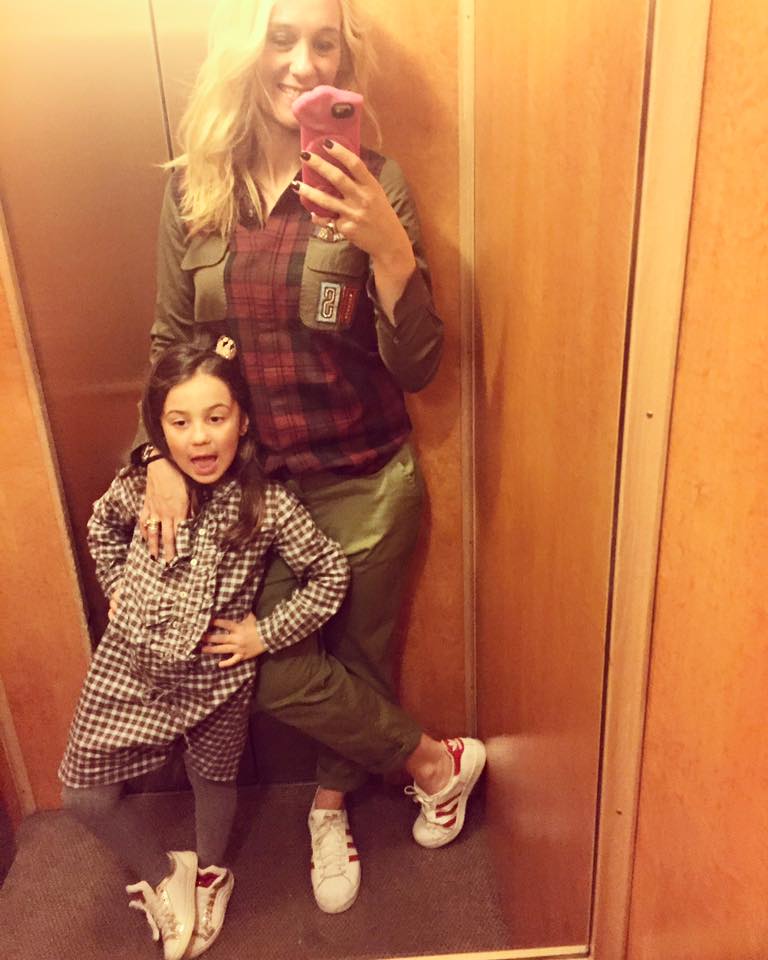 MOTHER
SHIRT: Essentiel
TROUSERS: True Nyc 
SHOES: Adidas
DRESS: Le Petit Coco
TIGHTS: Cóndor
SHOES: Jarrett
♥
DAY 7 (GRAY)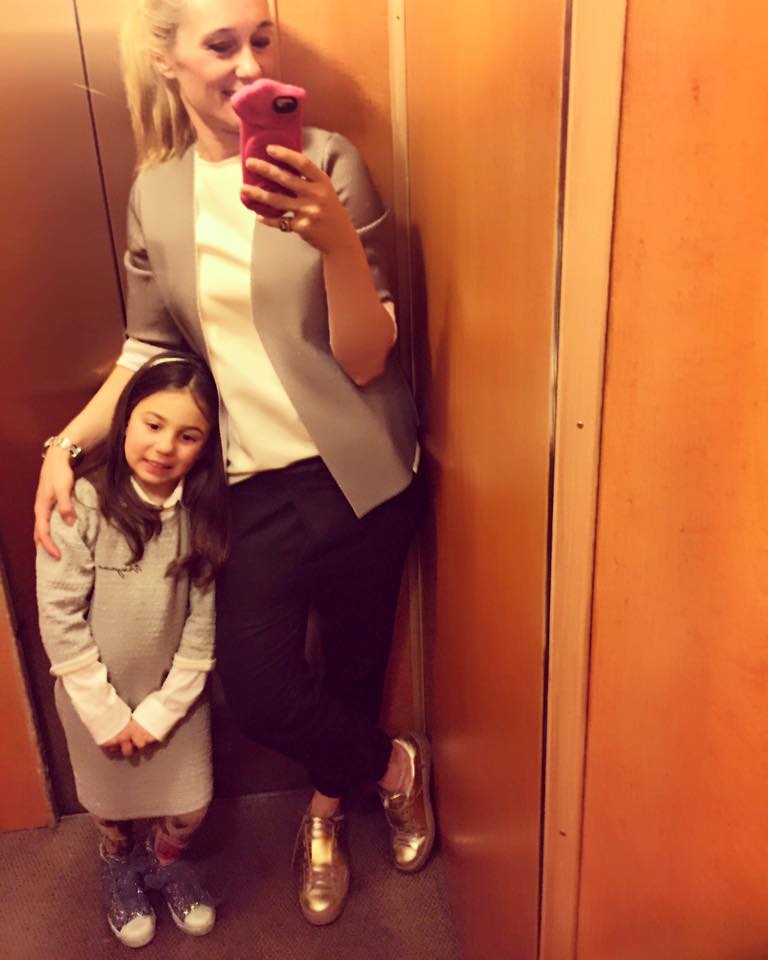 MOTHER
TOP: Zara
BLAZER: Es'givien 
TROUSERS: Es'givien
SHOES: Valentino
DAUGHTER
DRESS: Vingino
TIGHTS: Monnalisa
SHOES: Magil
♥
What do you think about it?? Did you like this mother and daughter outfit for the mountains?
See you next year 😉 
♥