How to dress for the mountains depends on what you intend to do. Today some advice for when you're dealing with hotel (or family hotel).
How to dress for the mountains? It all depends on what you want to do and how you'll spend your holiday.
Today I will not show you how to dress for the mountains during the day  (we will reserve another post for the ski suits). Today I just want to give you some advice for what to wear in the mountains during the evenings in the family hotel or in the hotel, garni or similar, where you have decided to spend a few days with your loved ones.
Some days on the mountains is really an unforgettable experience for the children… 😉
Today I want to give you just a TIP for how to dress to go to the mountains. Leave at home sweaters and wool pants and make a suitcase as if it was already spring.
Yes, because inside the hotel in the mountains (all of them) there is a crazy hot. Who got to try one knows exactly what I mean.
Twenty-five degrees, super caloric food, fireplaces everywhere, children really happy everywhere and how to dress for the mountains becomes really easy.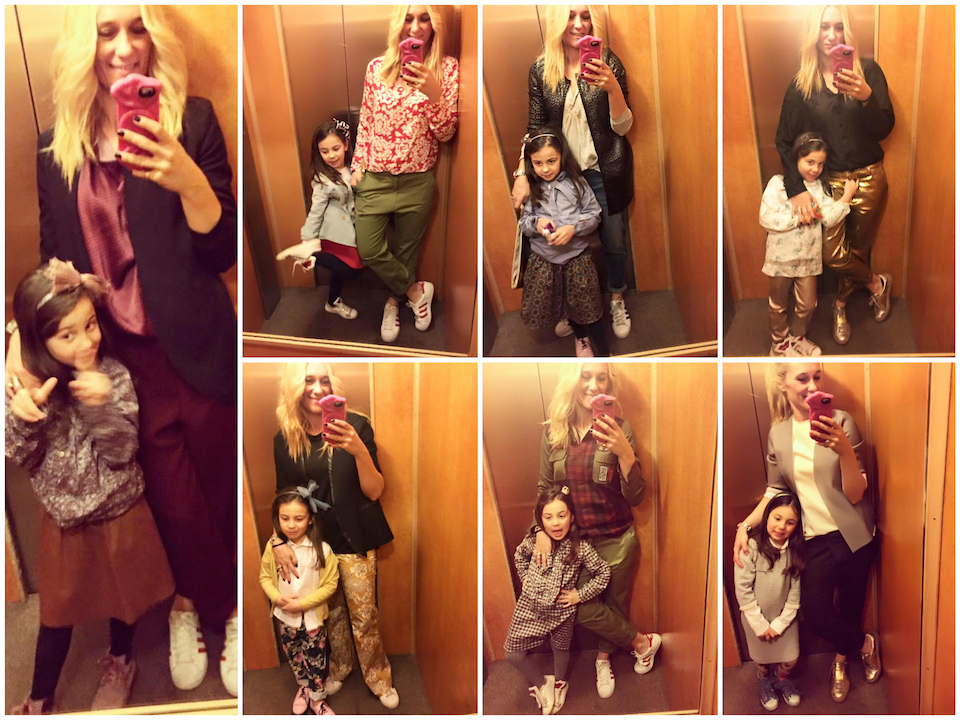 Shirts, t-shirts, lightweight blazers, cotton pants, sneakers, for us moms. A pair of heel, if you want, many moms show them off every night, I do not.
T-shirts, blouses, skirts, sweatpants, shorts, sneakers, some glitter for girls.
Tees, vests, jeans, cargo pants, a denim shirt, sneakes for boys.
That's all. Easy, don't you think?? I say this after having tried on my skin what it means and I left (in previous years) sweaters, wool, big scarfs in the suitcase for a week. I do it for you, to make a lighter and easier suitcase .. 😉
So here is the recap (you have already seen them on FACEBOOK and on INSTAGRAM)) of our look (mother and daughter, Lorenzo has not accepted) during our fantastic ski holiday in a family hotel.
How to dress in the mountains is really very simple, is not it ??
Here's some ideas to have fun with our children. Today we show you our first 3 looks moms and daughter, soon I'll show you the others with new tips.
DAY 1 (RED)
MOM
BLOUSE: Velvet
TROUSERS: True NYC
SHOES: Adidas 
DAUGHTER
SHIRT: Hydrogen Kids
BERMUDA: Rubacuori Girls
SHOES: Jarrett
♥
Day 2 (STRIPES)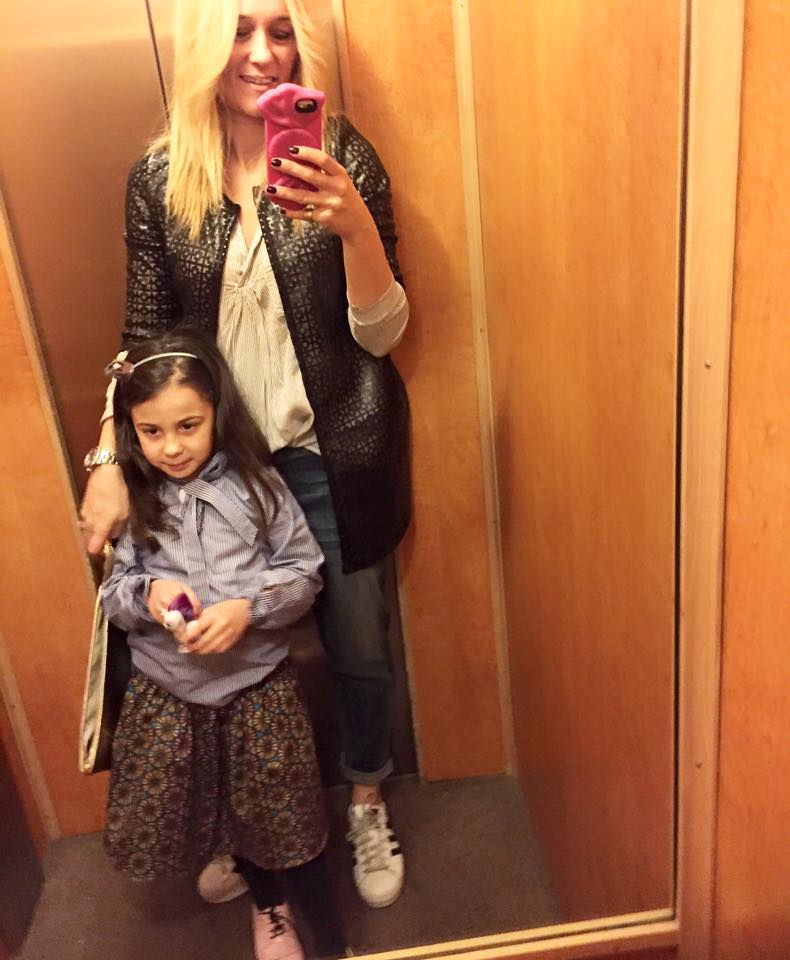 MOM
BLOUSE: Zara
JEANS: Mother Denim
BLAZER: Es'givien
SHOES: Adidas 
♥
What do you say?? We get the idea of how to dress for the mountains??
Otherwise, we see you in a few days with more tips and others mom and daughter outfits to go to the mountains.
Have a special day.