And here we are in NO for our girls for this Spring season. To be taken, as every time, with moderation.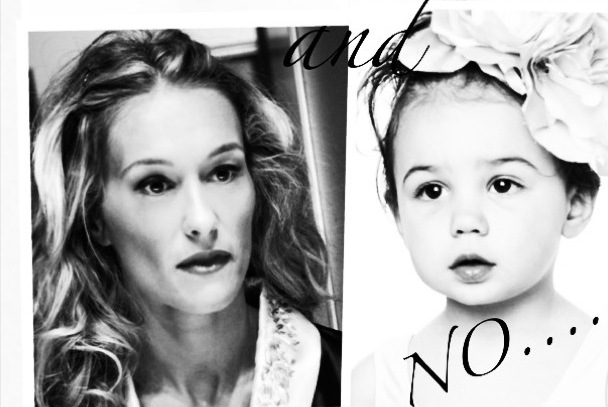 Here we are…. this is the 47° appointment with my section "FIAMMISAYS" started on July 2012.
Today YES for DAUGHTER for this SPRING 20176. Enjoy
DAUGHTER
For someone like Fiammetta, he wants something trendy, but always appropriate and comfy
NO TO:
THE LONG JUMPSUIT, in the sense of those jumpsuits with elastic at the bottom, which not only make true daughter less graceful, but that are also uncomfortable for basic needs.
Did you ever try to bring your daughter to the bathroom, maybe in a restaurant or in a bar, while she is wearing a juomsuit and over a sweater, sweet or a shirt? Nooo? Lucky you 😉
Really nice the short ones, because to wear to the sea and, you know, in that case, the primary needs are more easily satisfied.
The long jumpsuit are better, perhaps, for the biggest ones that, by now, can do everything by themselves and be able to definitely wear it with greater ease. For smaller ones the two pieces look is always a winner.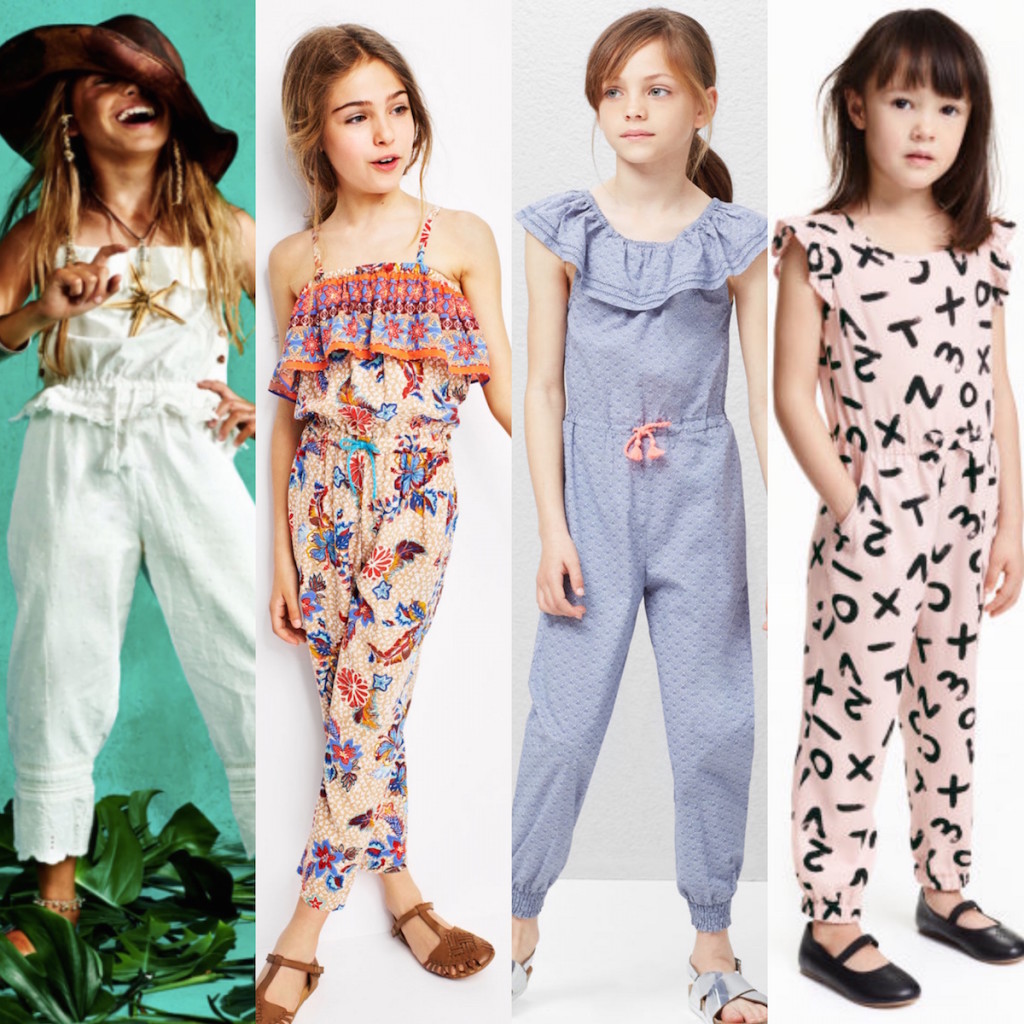 from left: 1. Scotch & Soda Kids  2. Zara Kids  3. Mango Kids  4. H&M Kids
♥
THE CROPPED PANTS or CULOTTES. You know, I do not like even for us mums for then daughters even more….
Brands of small and big brands have decided to create culottes for our girls and I decided today to do something.
Ok, I just say NO, but I swear that I wanted to do more. They are not feminine, they are not practical, they are not suitable for kids. We leave trousers that are short below the knee and wide at the bottom to those who want to be always fashionable, maybe for us moms. No, not me, to mothers in general, I mean.
Skinny pants, tight pants down, leggings, jeggings, shorts, baggy, soft pants. All them are fine. All them but the culottes. Ok ??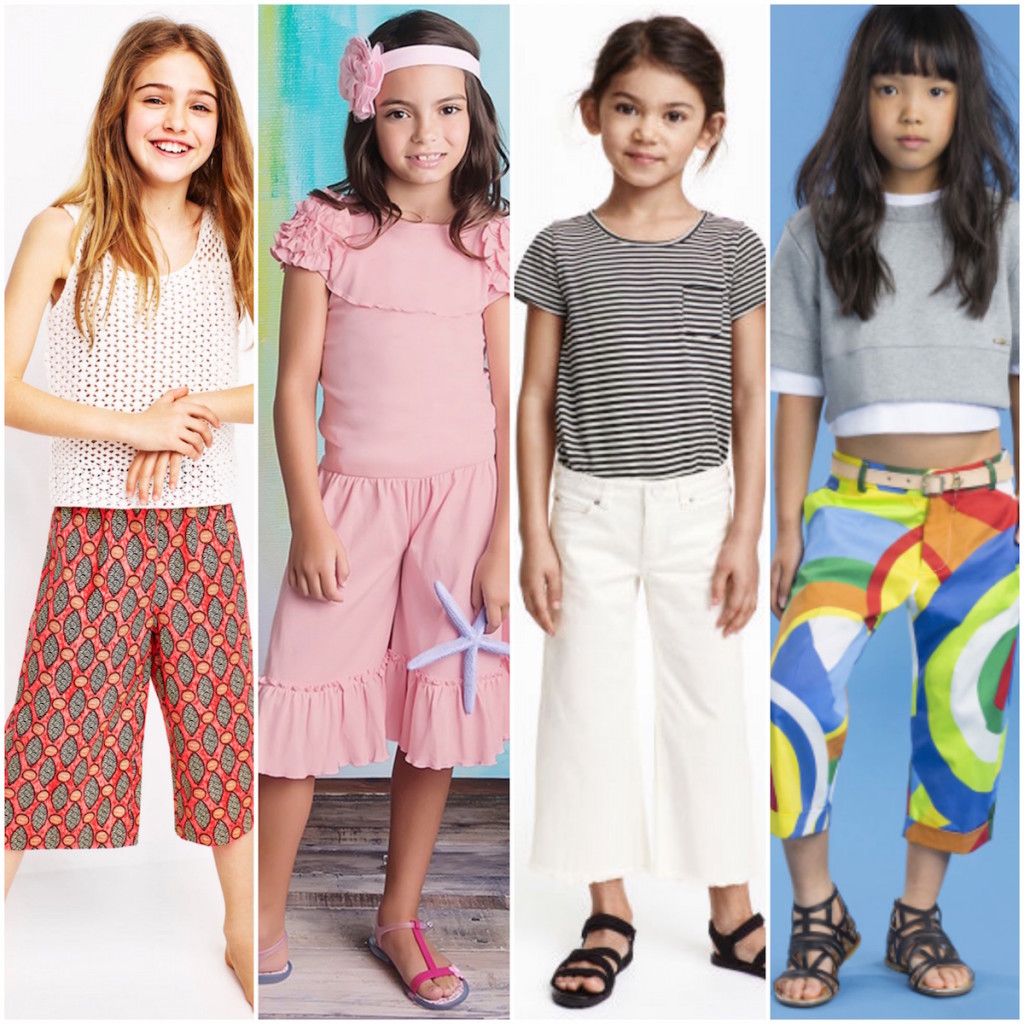 from left: 1. Zara Kids  2. Lemon Loves Lime  3. H&M Kids  4. Dsquared 2 Kids
♥
THE SEQUINED JACKET, no, but are you sure?? Among all the all the jackets you can find on this Spring and, more generally, each spring, are you really going to choose just the sequined jacket??
And when you think your daughter could wear? When? I await an honest answer.
I know that the windows of each store are full of sequins, but the jacket is a little bit too much. If you adore them, opts for a t-shirt all studded, to wear with jeans and sneakers or a pair of shorts to wear with a simple T-shirt,  a sweater tied around the neck and a pair of slip-on .
I convinced you?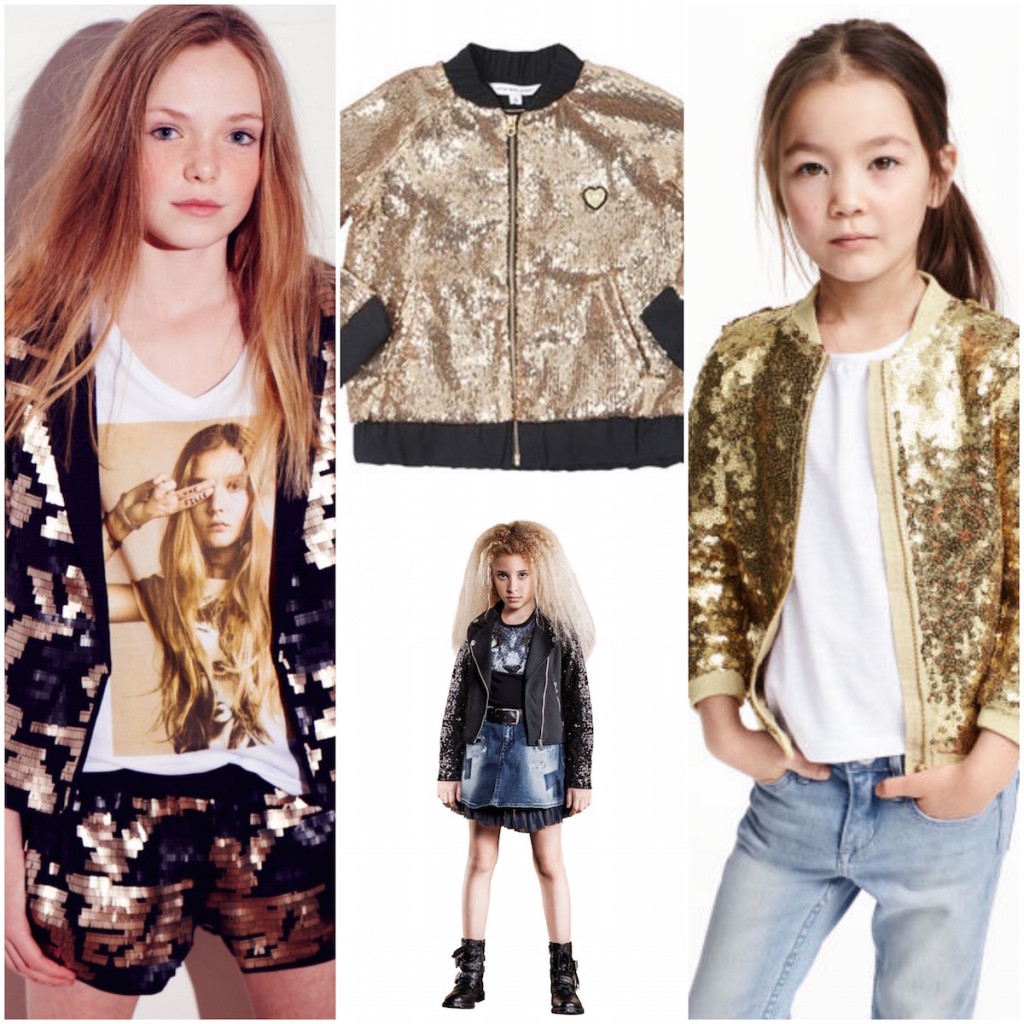 from left: 1. Une Fille  2. Little Marc Jacobs  3. Diesel Kids  4. H&M Kids 
Is everything ok??
See you soon with NO for your SON
♥