How to dress kids for Easter depends on what you have in mind to do, but there is something universal and always super fashion for our children.
How to dress kids for Easter? New collections, flowers and something original. That's how…
In a few days it will be Easter and, despite all that is going on, we must go on living, on rejoicing, on believing in blooming flowers.
I try to do it, at least this time, and with Lorenzo and Fiammetta I will spend a few more days in the mountains together with old friends and to the beauty that the world wants to give us.
And in these days of hot and then cold, then sun and rain, the question is: "how to dress kids for Easter?"
I have chosen the FLOWERS.

The flowers, together with the other MUST of the season you've already seen this in my fiammisays, are always the rage, are the true symbol of the Spring and will give everyone a bit of joy in this Easter celebrations.
Here is a look all flowered signed by Rubacuori Girl  that will not only be only comfortable, practical and modern, but has, as usual, will present a great value for money. Really unique.
I chose a Rubacuori skirt with light background and flowers drawn on the bottom along with applications and paillettes that will appeal both to your daughter. Under the skirt I suggest a pair of socks to wear knee high, so as to avoid that your child may sweat too much, but allowing a skirt even in this season in which the "no socks" is still difficult.
A long-sleeved tee (it's not too hot) and sweatshirts, always from Rubacuori, with short sleeves that you can put on and off depending on the weather, but that will give that fun and colorful touch to the whole look.
The sweatshirt has a hood, but it is made feminine by the print and the short sleeve and can be matched also with a denim skirt or cotton pants.
A pair of sneakers from Naturino and for Easter look for girls is ready.
I chose a pair of colorful sneakers and always with flowered print that do not clash absolutely in the context, but makes it even more dynamic and modern.
Fiammetta with her look had fun, played and, as usual, had a great time. It will be perfect again for the Easter Day or for the Easter Monday.
Here, then, how to dress kids for Easter with a stylish and fun look.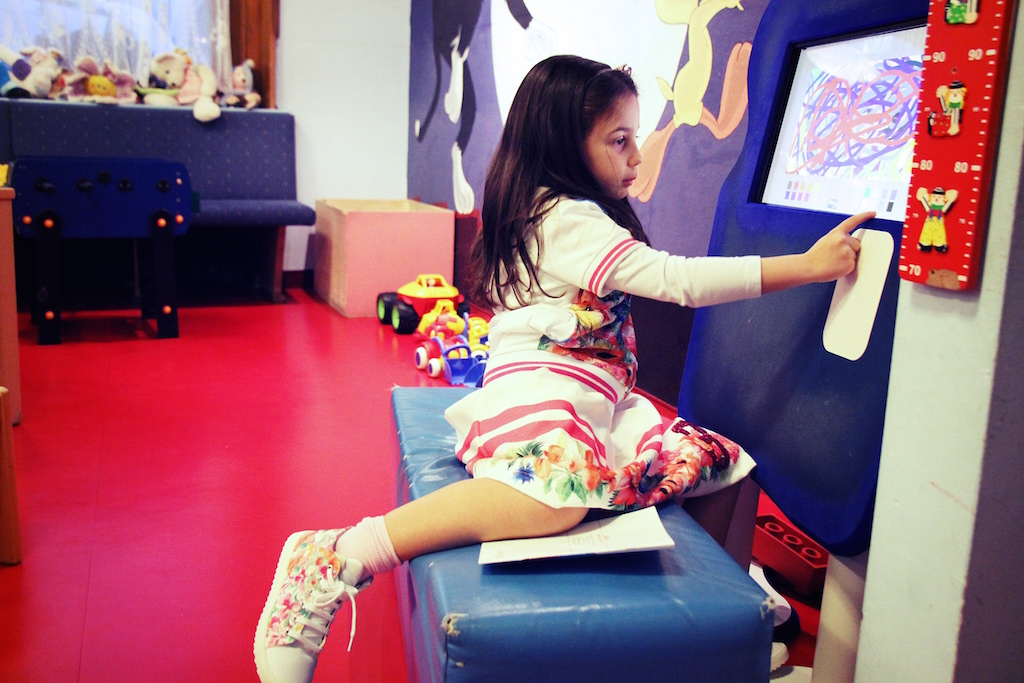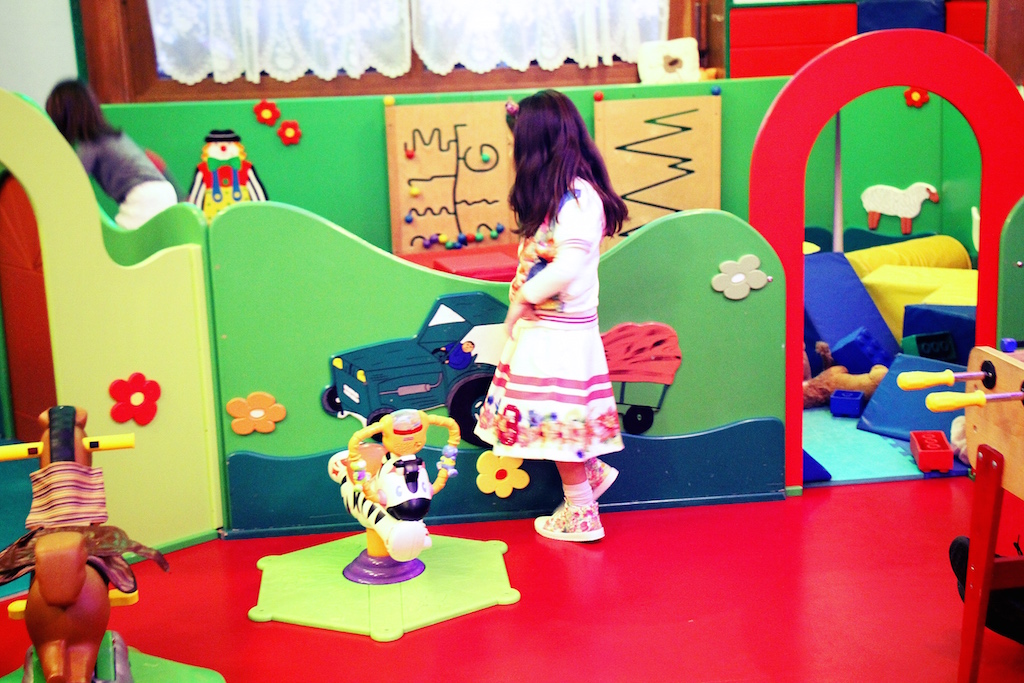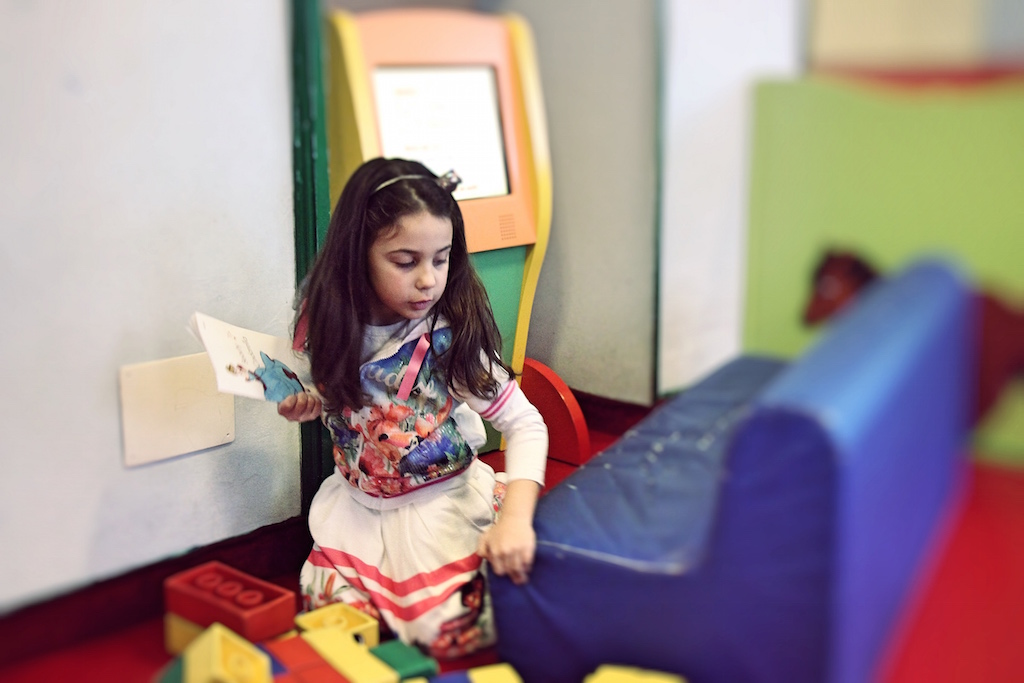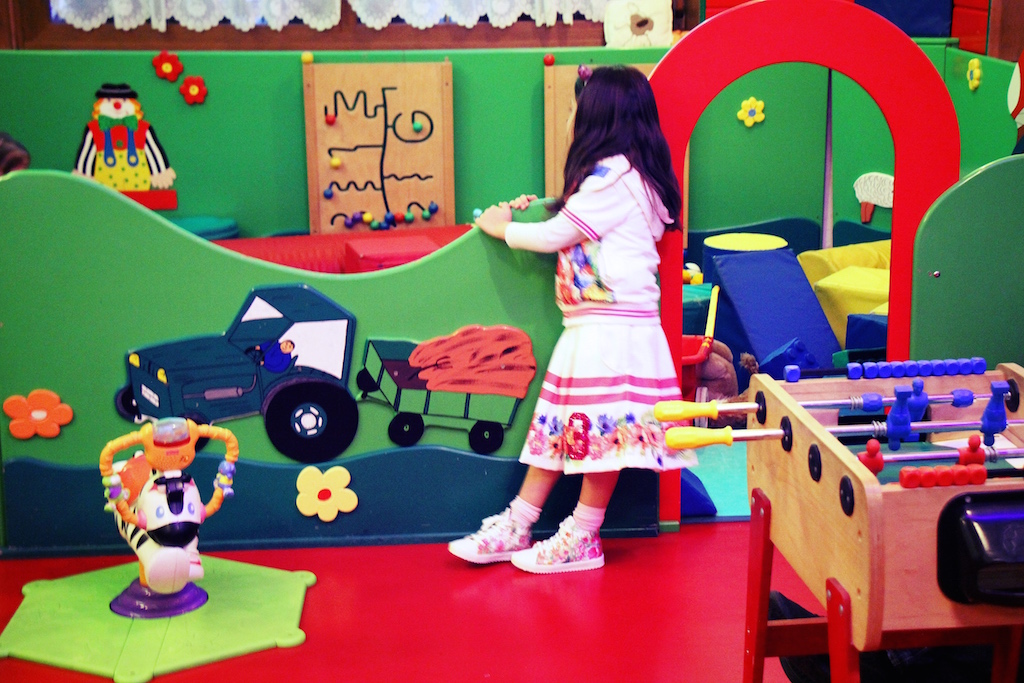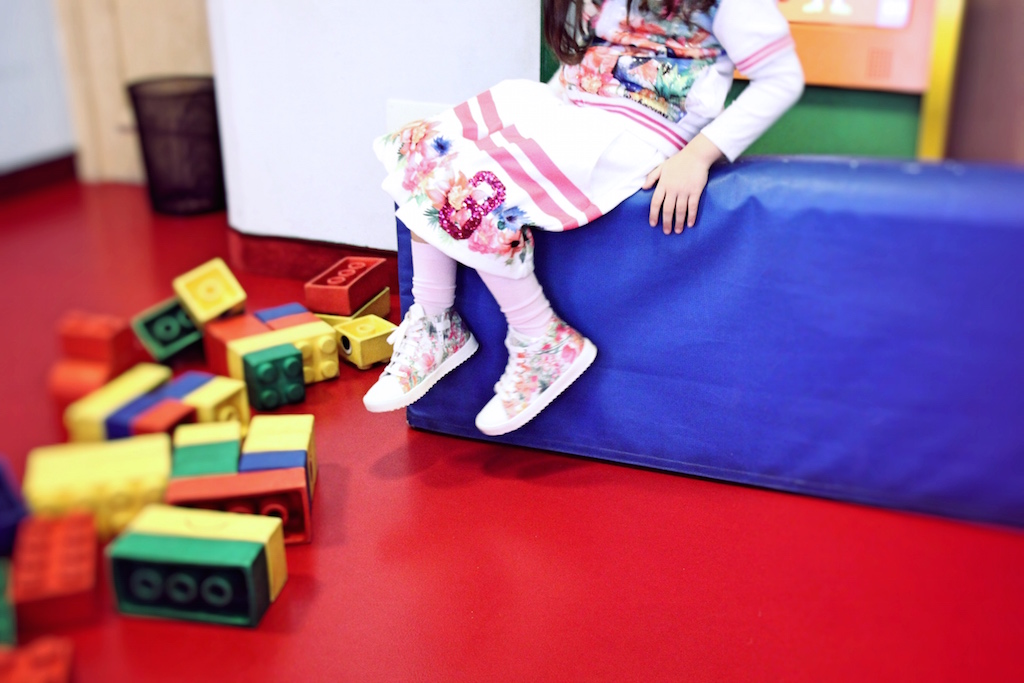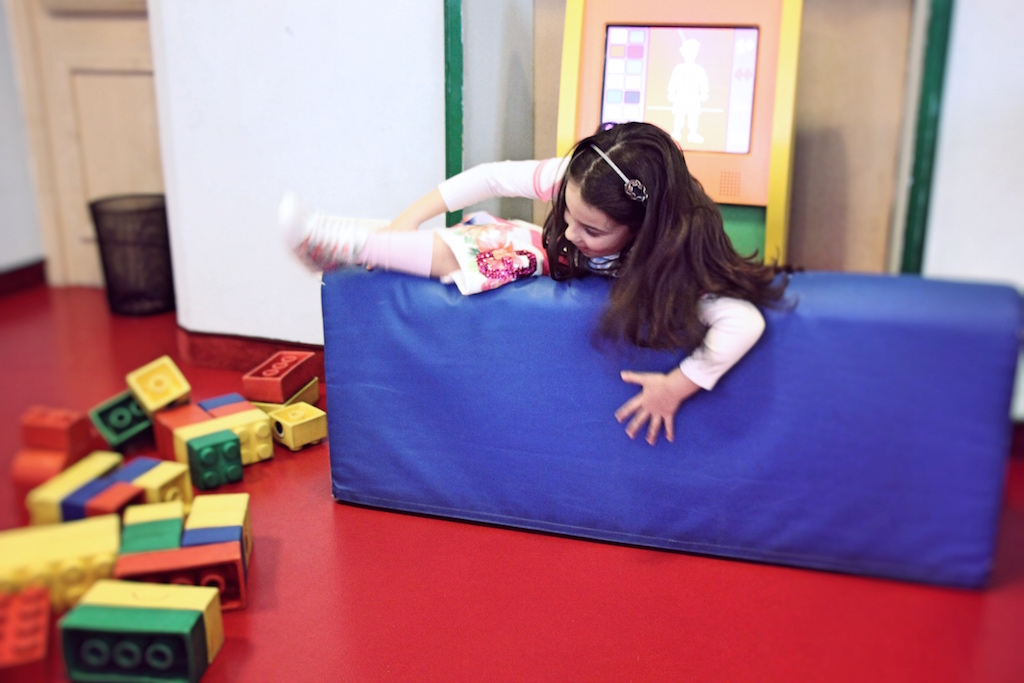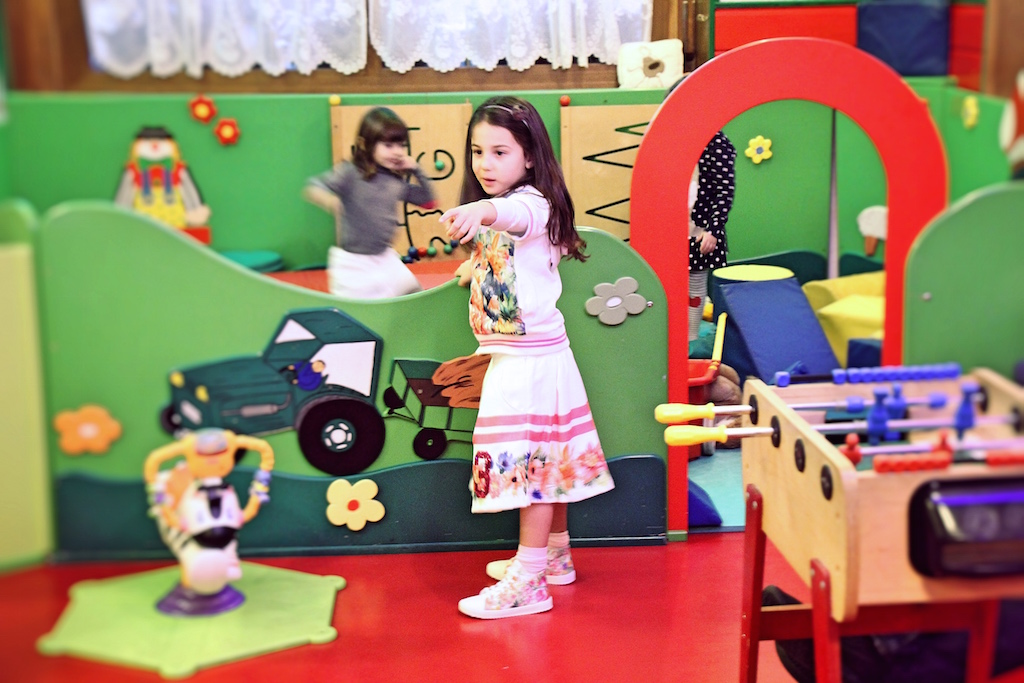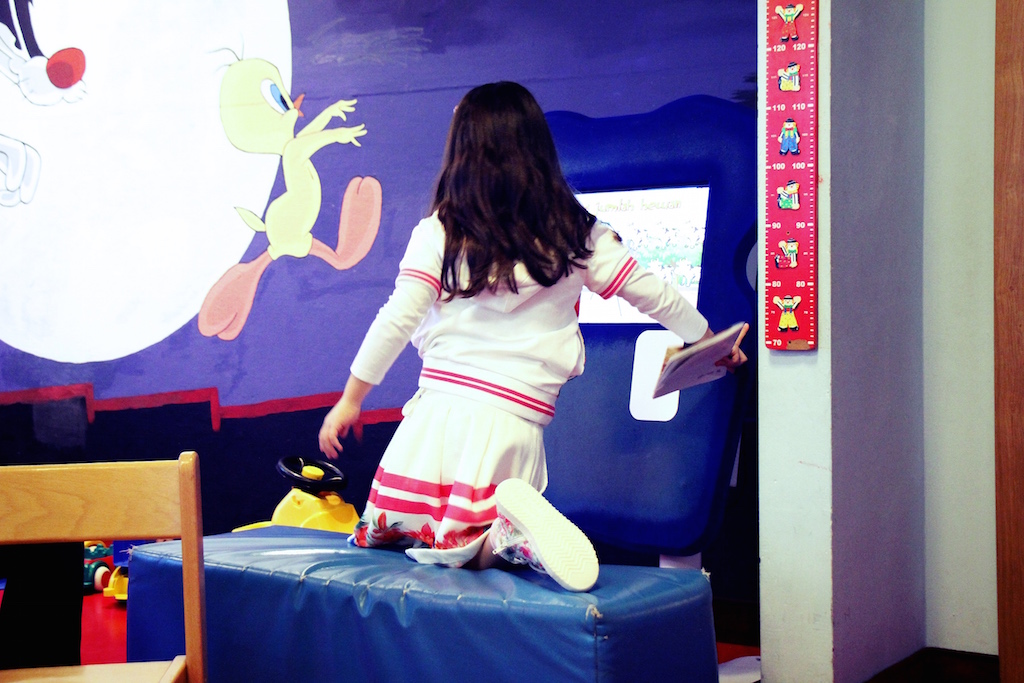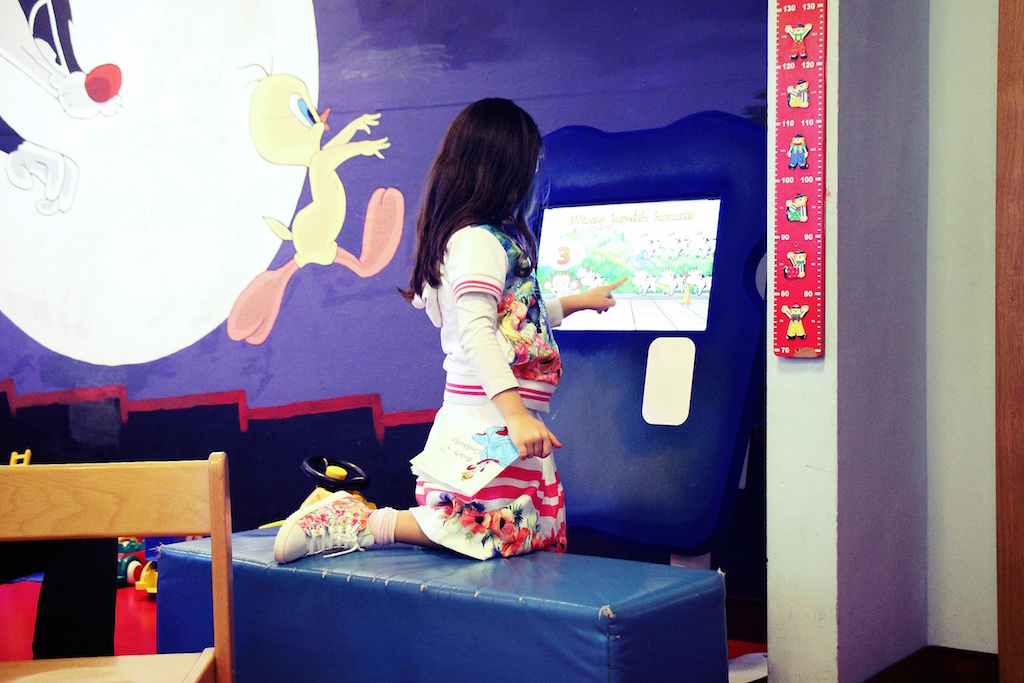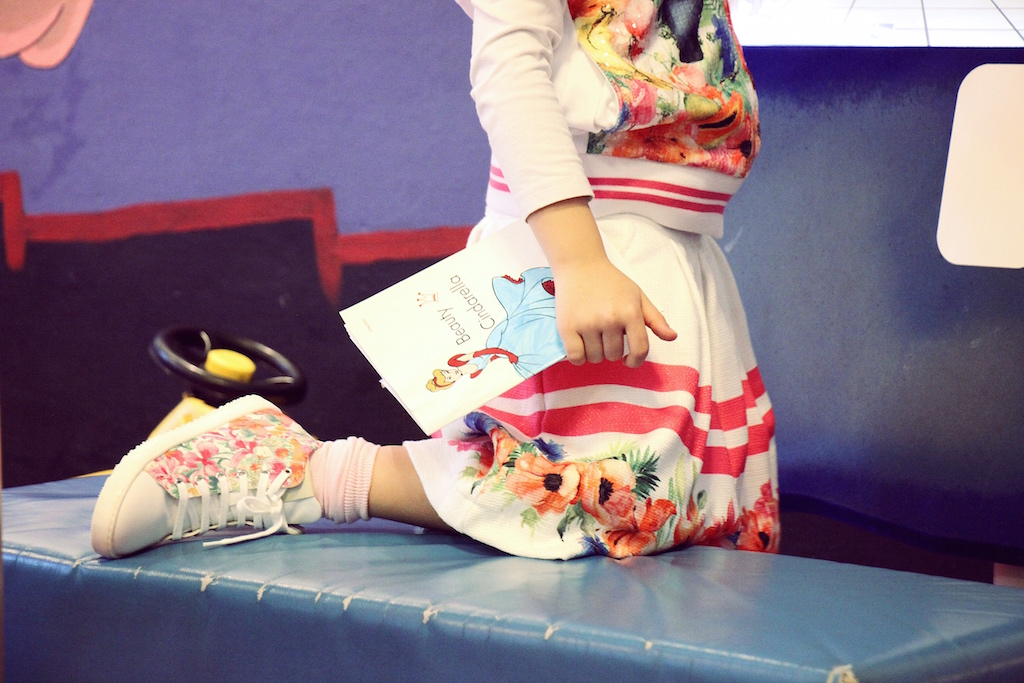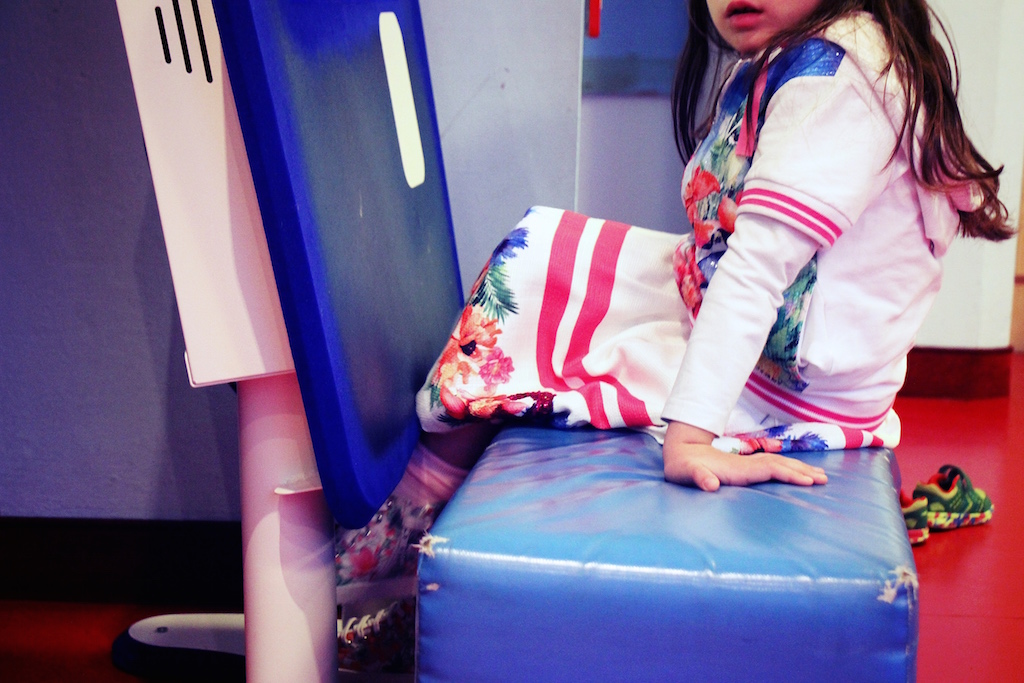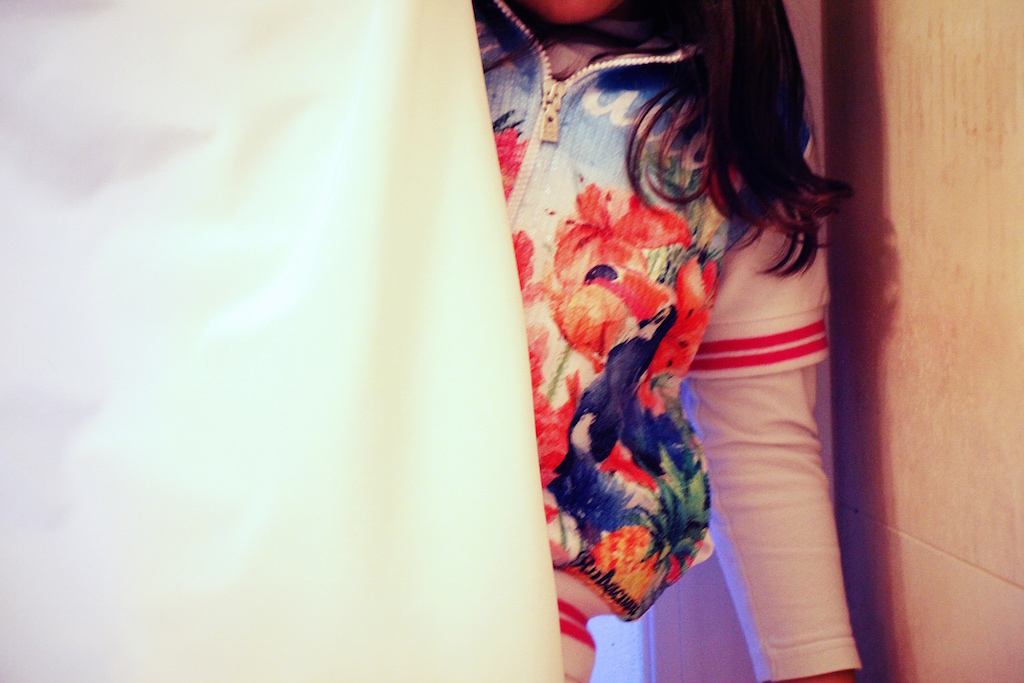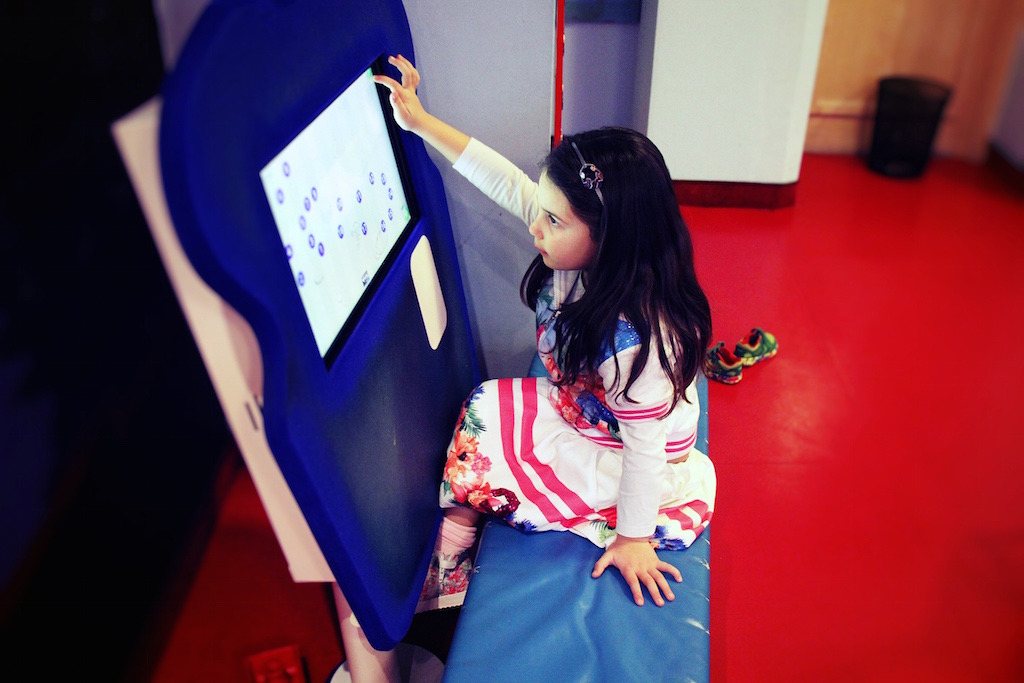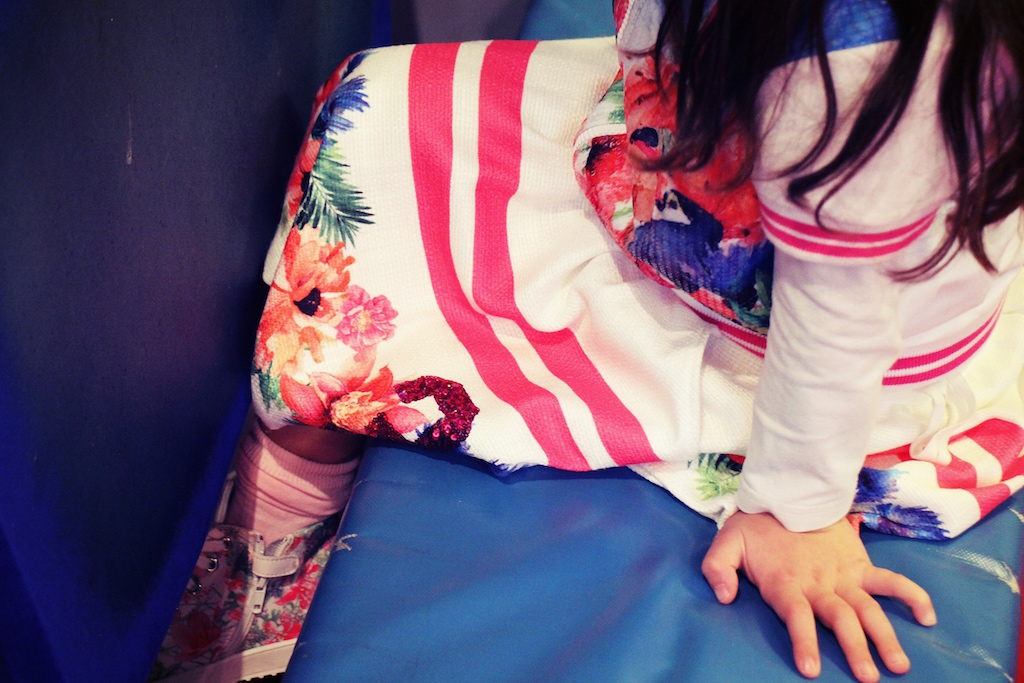 How to dress kids for Easter
♥
Have a special time!!!!