And after all YES for this Spring 2016 and the fabulous stripes from Petite Parisienne, here are some NO to be trendy with style.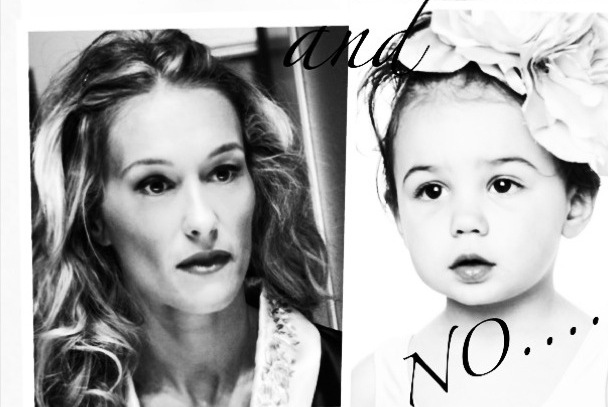 Here we are…. this is the 46° appointment with my section "FIAMMISAYS" started on July 2012.
Today YES for MOM for this SPRING 20176. Have a special time
MOM
For those who, like me, love the colors and the hazards, but not the exaggeration
NO TO:
THE EXCESSIVE MILITARY STYLE. I mean. I like the military style, I always wear camouflage jackets, I love that style skirts in winter as in summer. I do not like the exaggeration.
I see the military always a bit '"softened", pink applications on jackets, skirts with feminine shapes, trench coat worn with high heels. I do not like excessive military style, one copied from magazines and from the editorial, to be clear.
Military yes, but with femininity. Or not??
(FROM LEFT) 1. Nicholas K  2. Liu Jo  3. Bottega Veneta  4. Liviana Conti
♥
THE FISHNET and THE EXTREME TRANSPARENCY, it is true that we approach the summer, it is true that it will start to get hot, but it is true that we should maintain a certain decorum, even with 40 degrees. We are always mothers, or not ??
Modern, energetic, young (me not), decided on and beautiful, but still moms and let's leave the fishnet to those who have twenty years (or less) and want to be noticed.
Go for transparency, for lingerie dresses that are a MUST for this Spring 2016, but we can certainly reserve the extreme transparency it for intimate moments in which you'll see by few.
If you really can not do without, I can accept a t-shirt, but strictly to wear with a tank top underneath, ok ?? Come on ..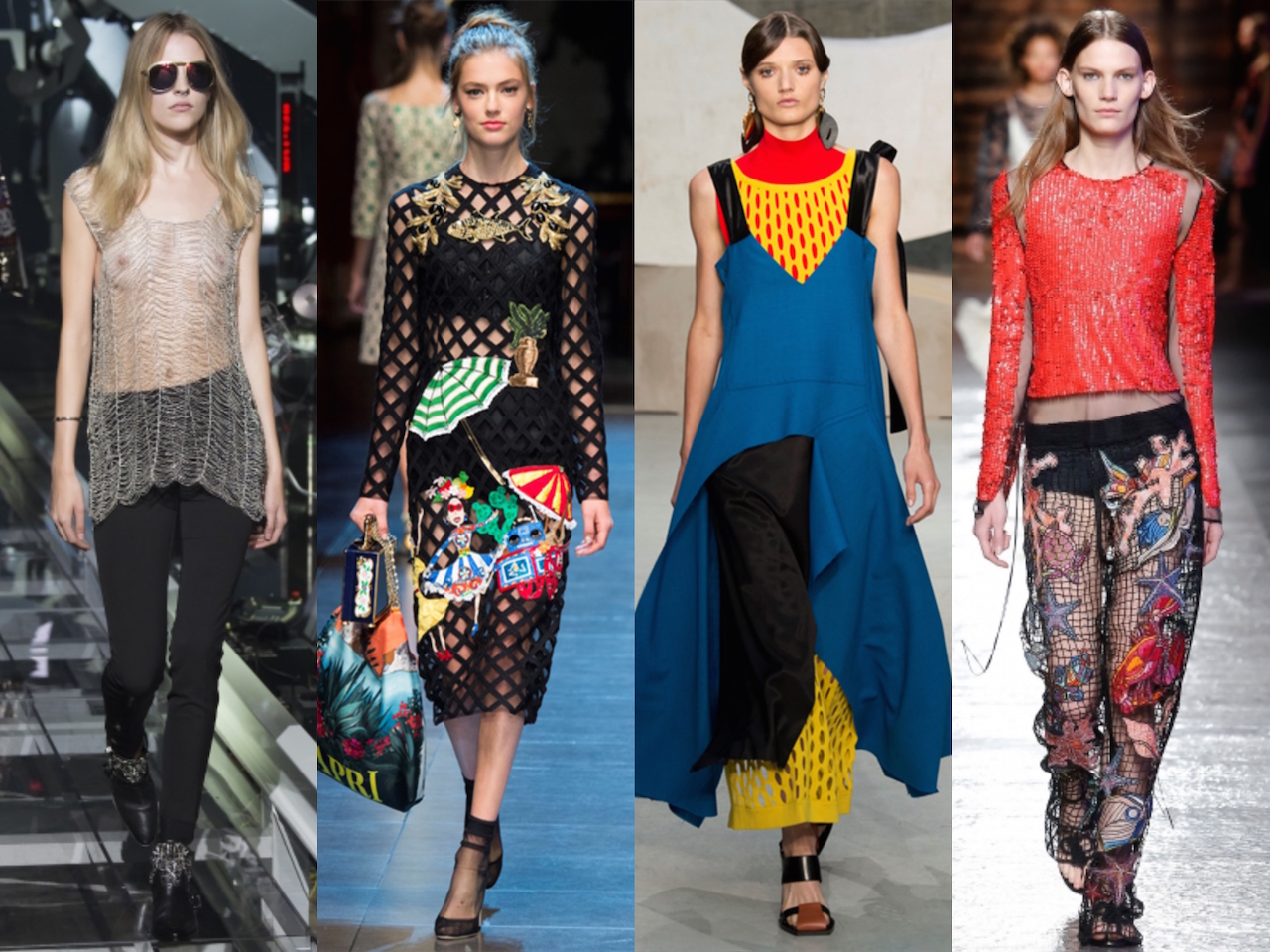 (FROM LEFT) 1. Philipp Plein  2. Dolce&Gabbana  3. Marni  4. Emilio Pucci
♥
THE BUM BAG. I'll give you an incredible revelation, but you promise to tell it nobody. Here it is … ..we went out from the '90s. And for some years now. Incredible, right???
Become aware of this, I beg you to let go of the bum bag. Do I really beg.
There are so many fashion handbags in this Spring 2016, small clutch, big shopper, incredible colors, fun shapes. Choose the one you like and that makes you special, but do not approach to bum bag. Do you promise me?
You believe that to live again the unforgettable 90s (unforgettable, indeed, for horrible horrible we faced), it will make you fashionable and trendy?? Naaaaaaa. I do not believe.
We are mothers, as well as women and, in the end, what could we take in a fanny pack? Just a snack. And if we must also take another bag, what will be the bum bag utility?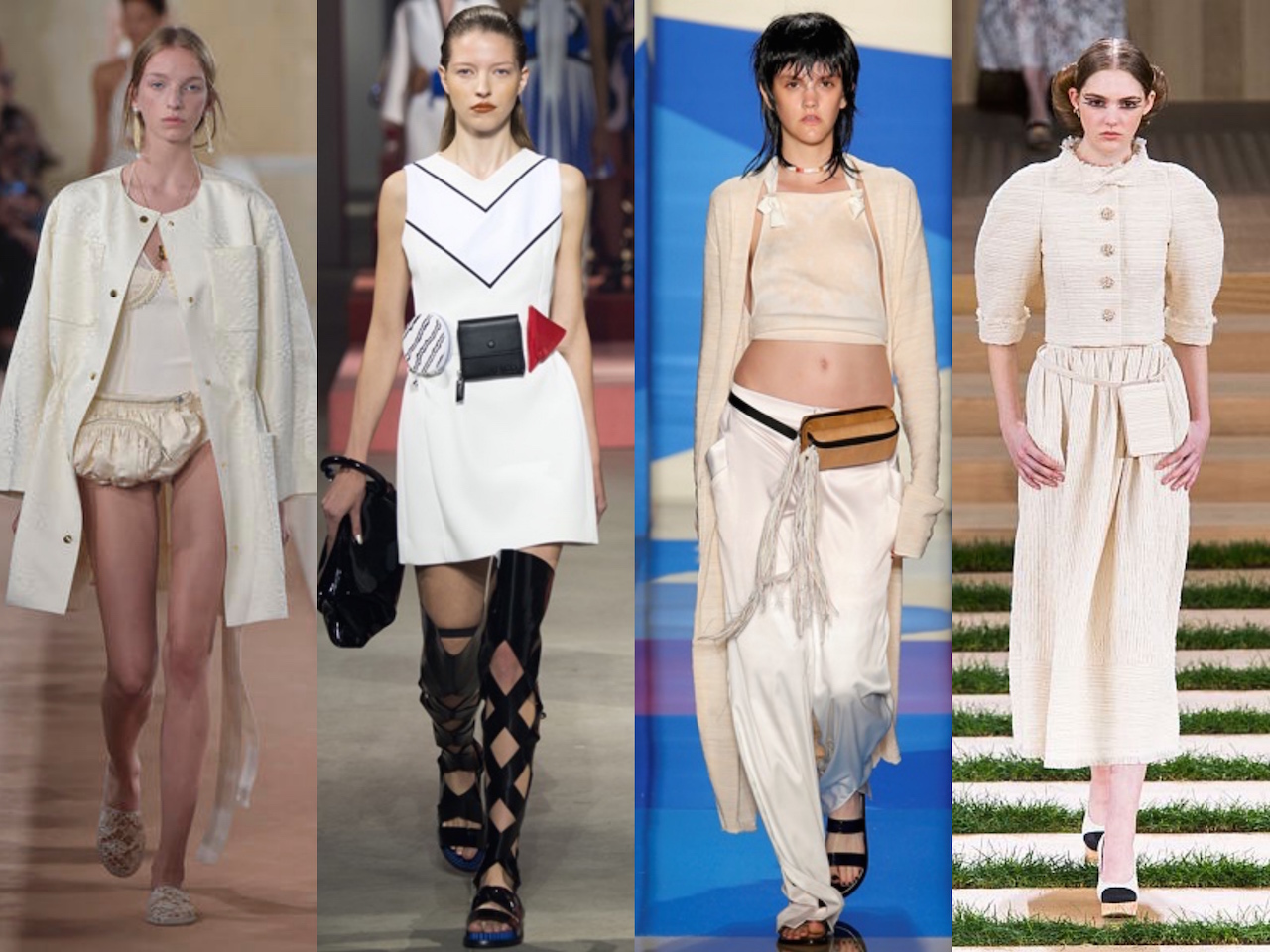 (FROM LEFT) 1. Balengiaga  2. Kenzo 3. Baya East 4. Chanel Haut Couture
♥
Everything is ok??
See you soon with NO for your children