MSGM kids and the most trendy children's fashion, that we mothers and our kids really love, the one that is colorful and fun.
Msgm kids and kids fashion made with a orange total look, that is the undisputed MUST of this spring/summer 2016.
As mentioned in this FIAMMISAYS, orange is really the predominant color in kids fashion in this season. The orange is cheerful, fun, full of energy and we really like it a lot.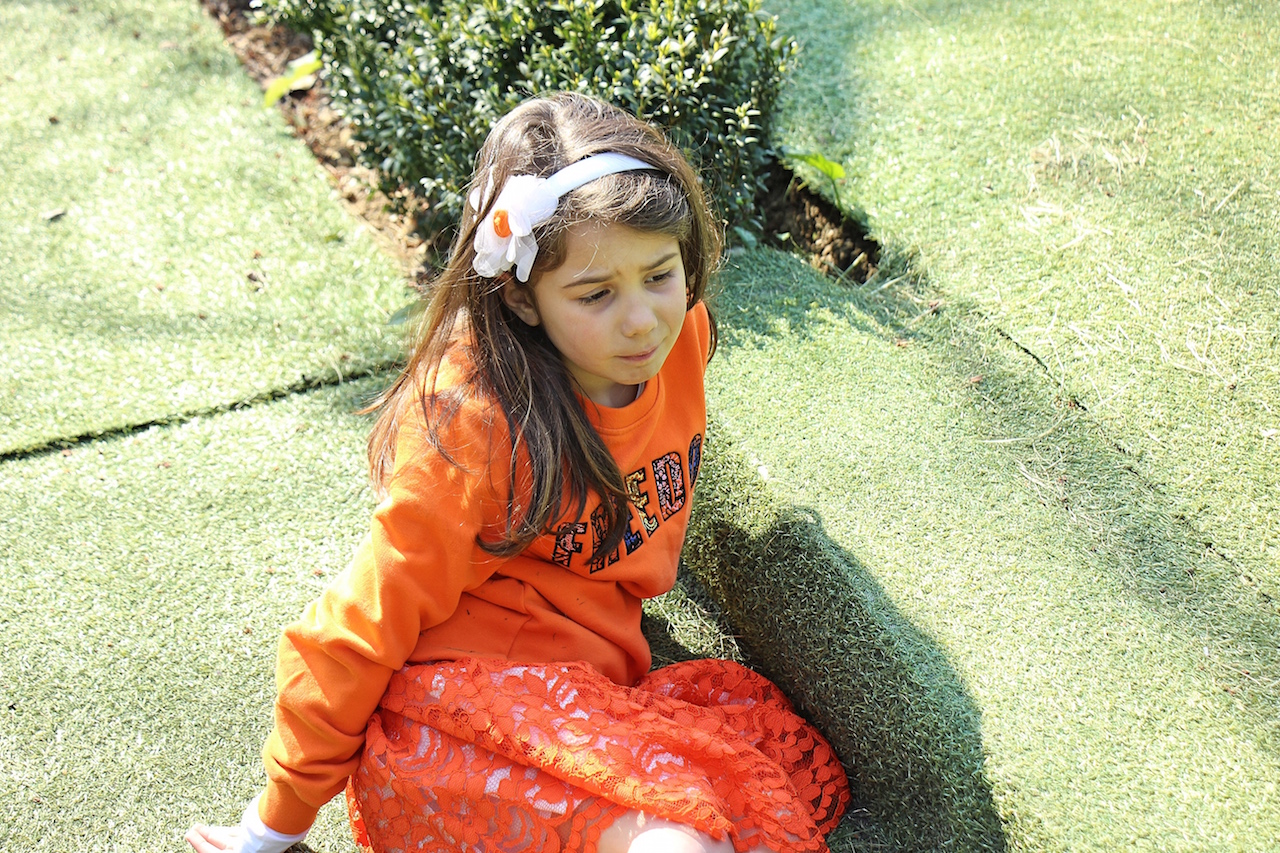 To introduce the most of the orange, MSGM kids and kids fashion, I chose a look that, frankly, I'd wear every day and that made me immediately think of the spring afternoons, desire to stand out and color.
A very special lace skirt that you can use on any occasion. In those more elegant matched with a shirt or a silk blouse, in the more sport ones with a sweat shirt, as in this case, or with a white t-shirts. With the sneakers it will be super modern, with slip-on it will be really trendy, with a glittery ballet flats it will be extremely romantic.
Even the sweat is from msgm kids and it will also be cute with a pair of cotton pants or a denim skirt.
The contrast is very appropriate and we were instantly in love with it.
Fiammetta wore it quietly to play and to have fun and she laughed as if she wear the gym suit. An hairband with a new orange detail and the look becomes more feminine.
Flowered Sneakers from Naturino, you've already seen in THIS POST,  have become our favorite, although soon I'll show you a pair of shoes that I know you will particularly appreciate … ;-).
Here it is, meanwhile, MSGM kids and kids fashion we love. Modern, cheerful, original and super comfortable.
What do you think about it??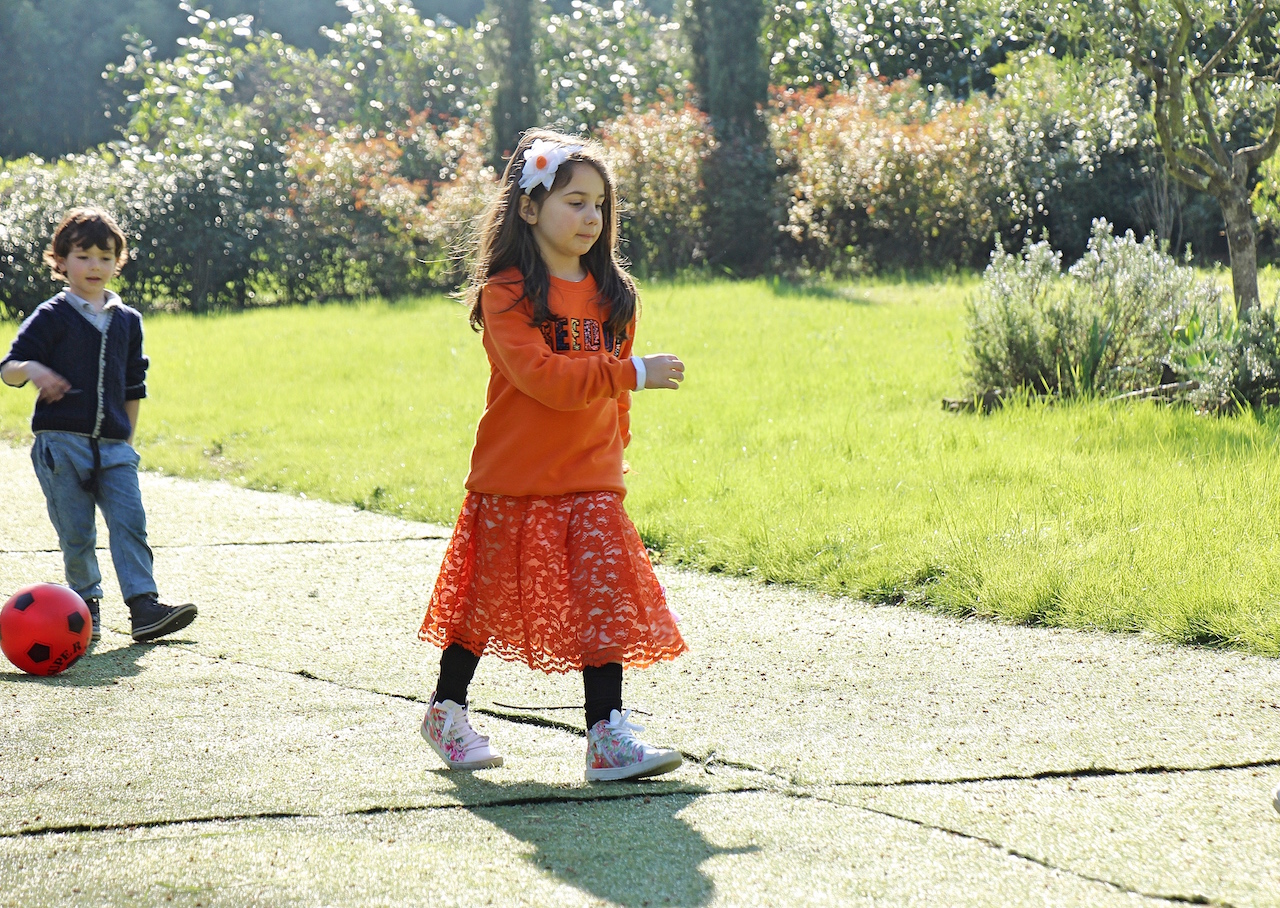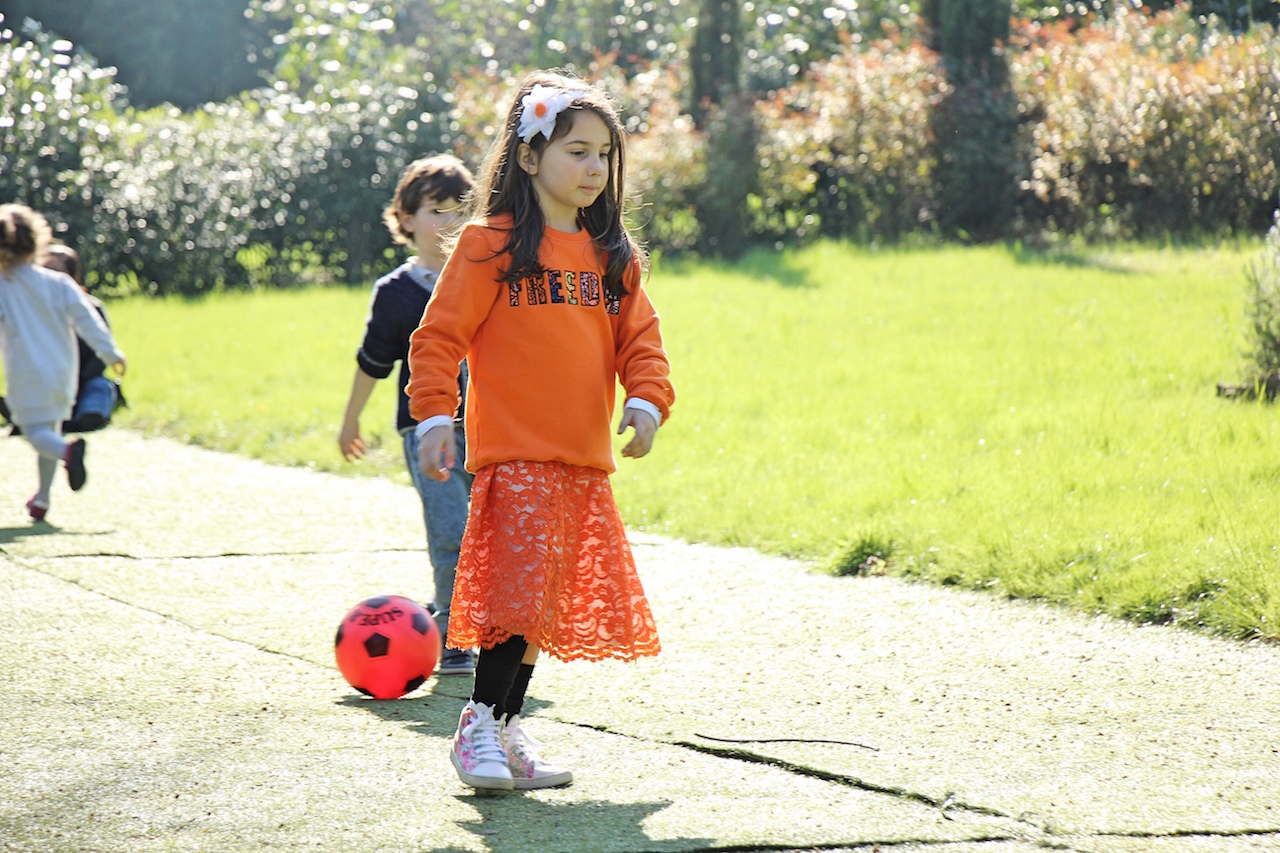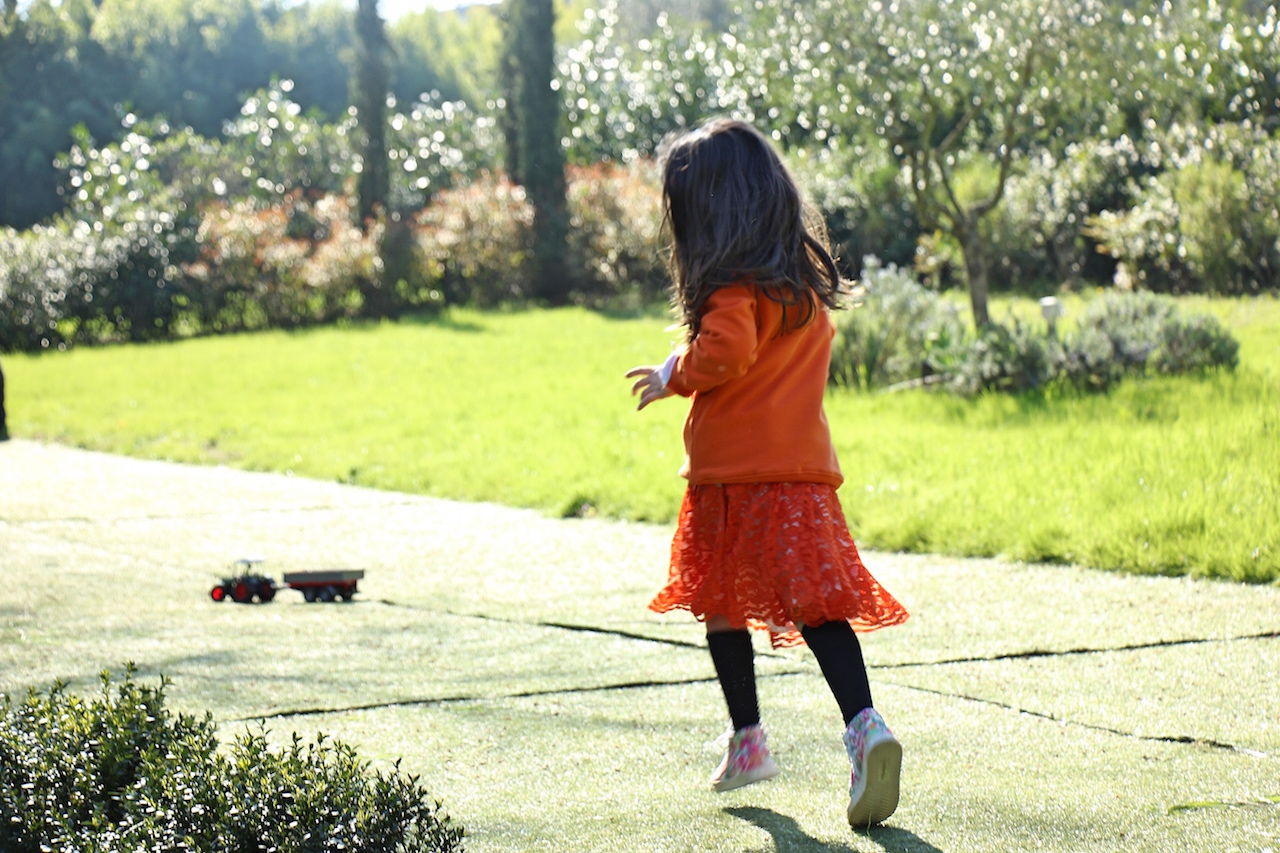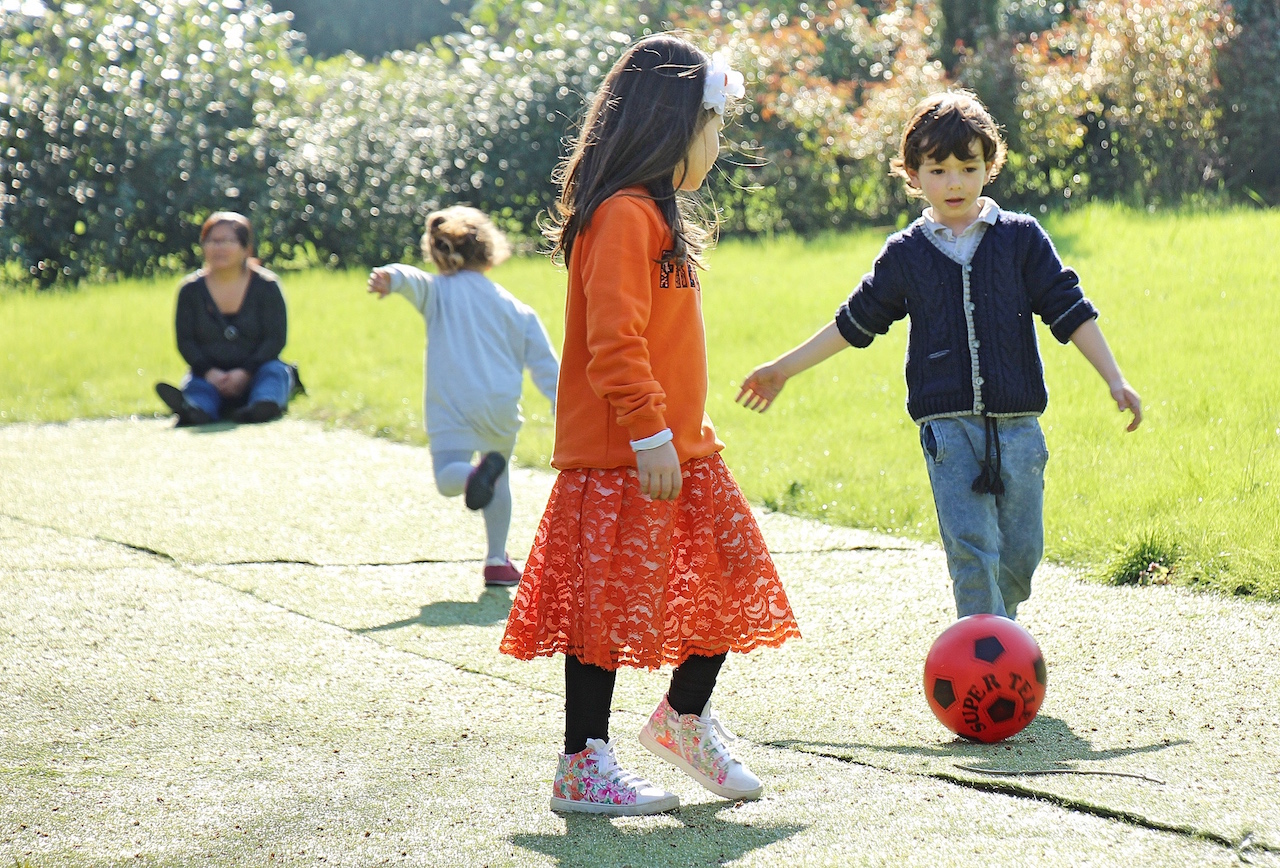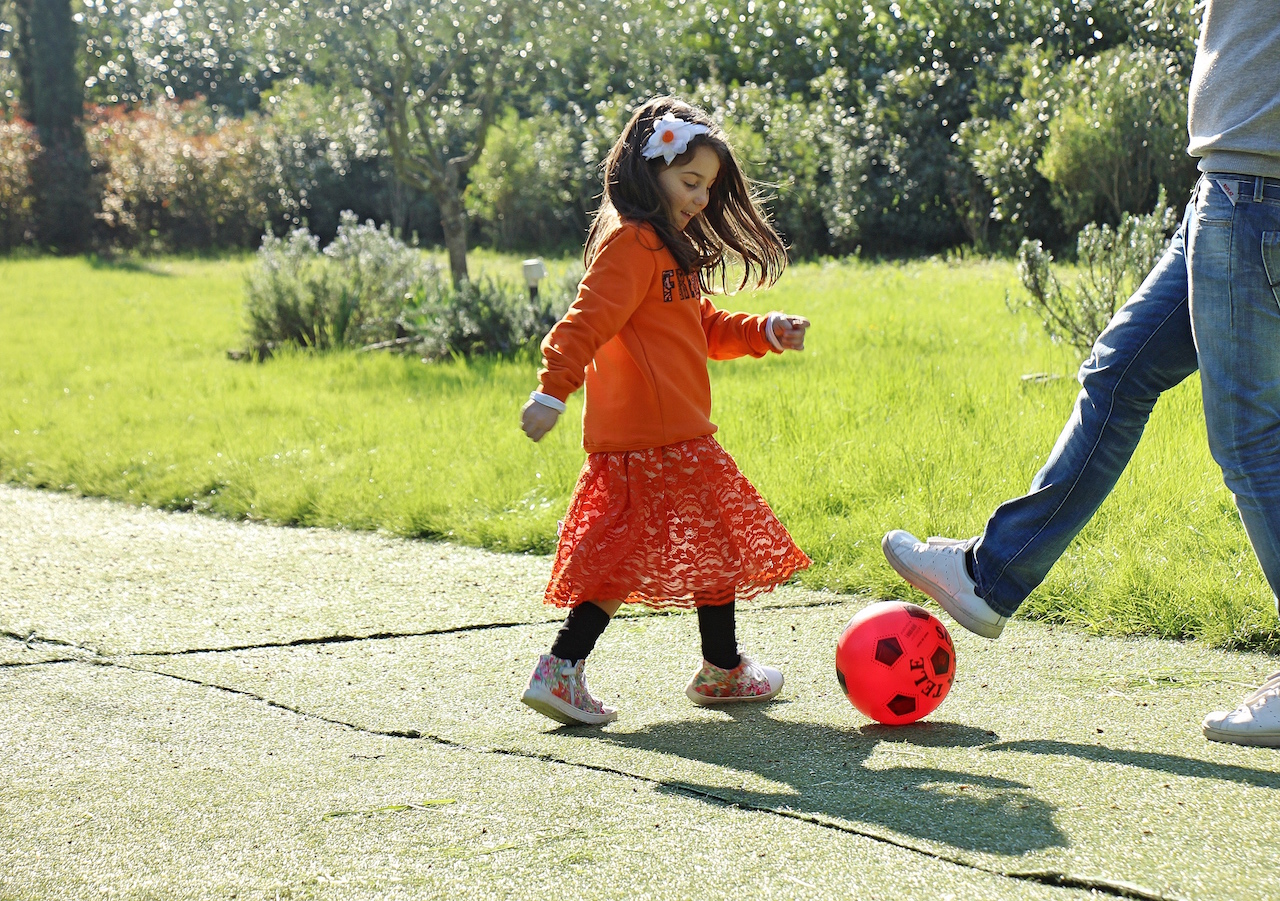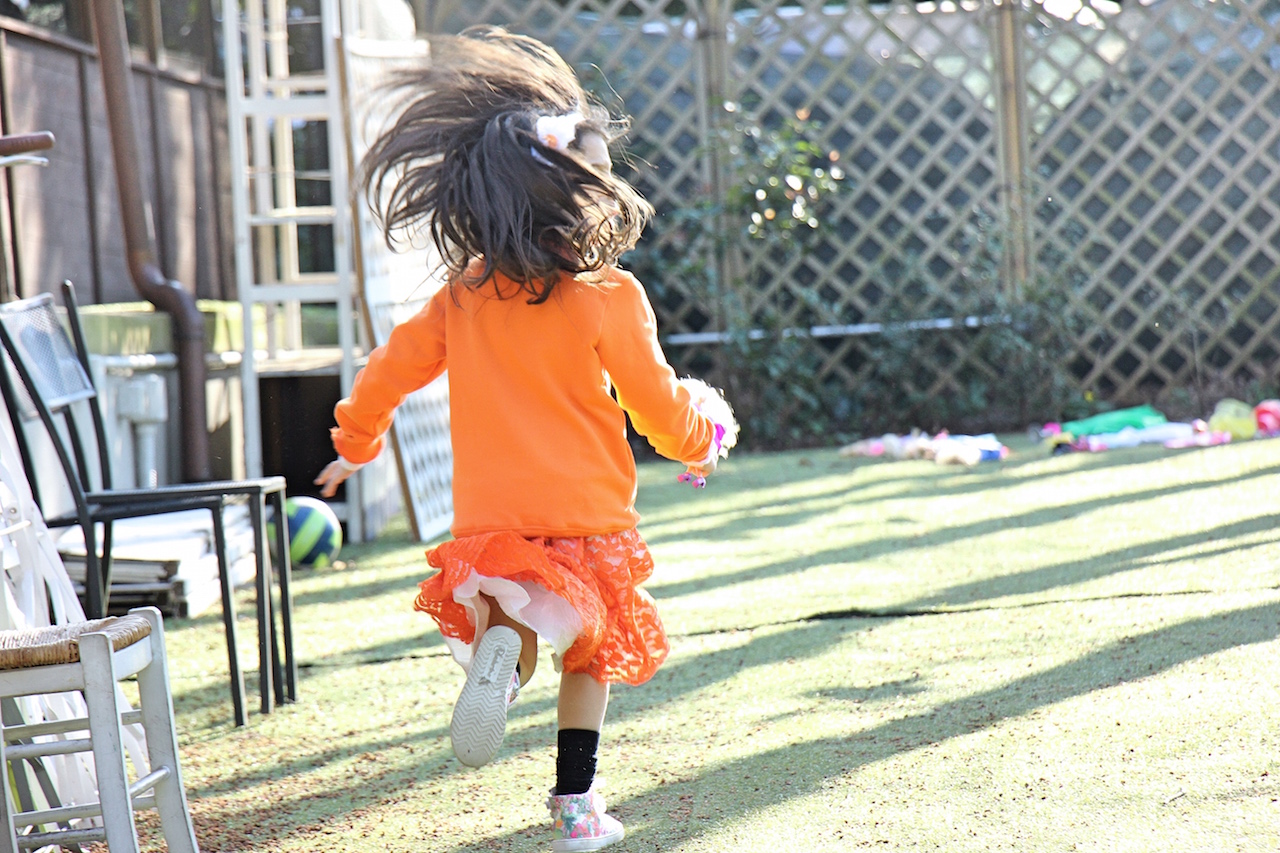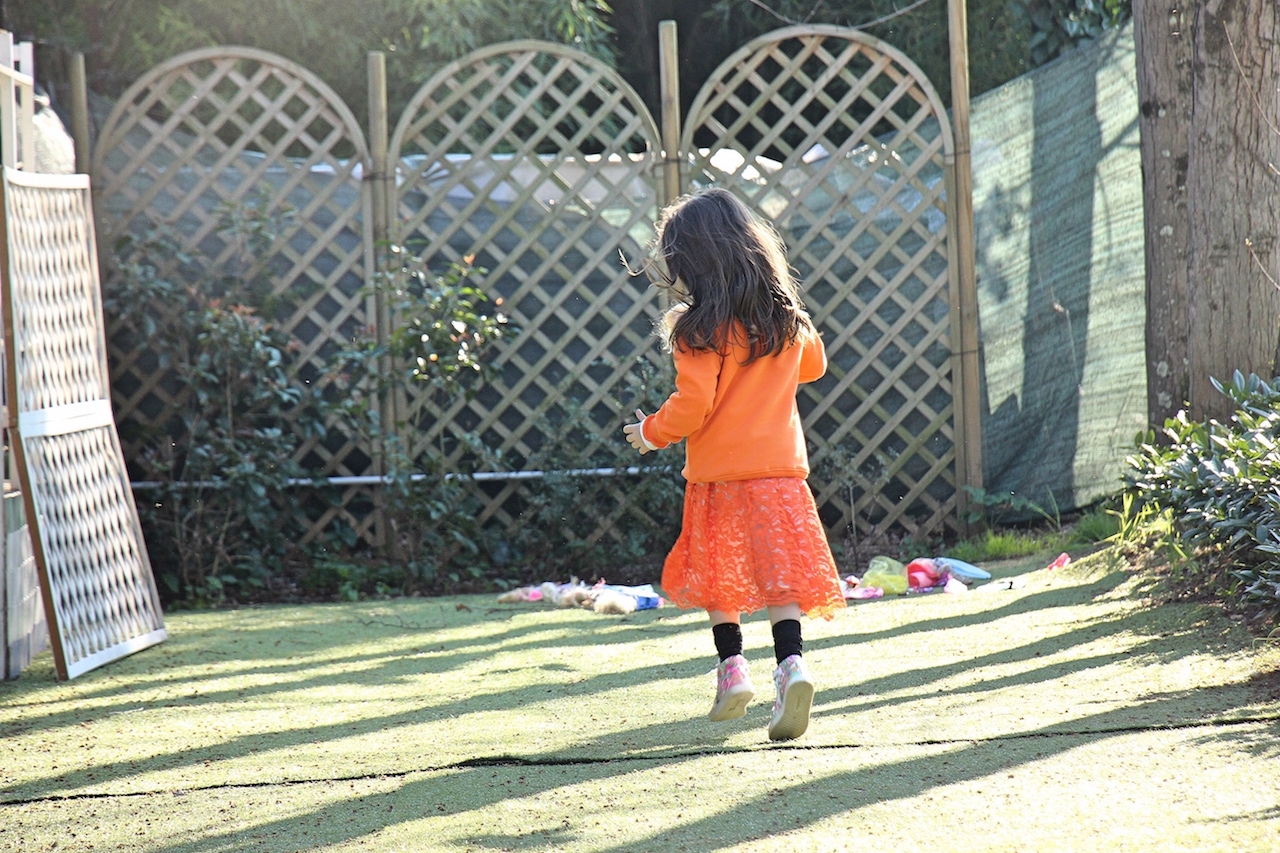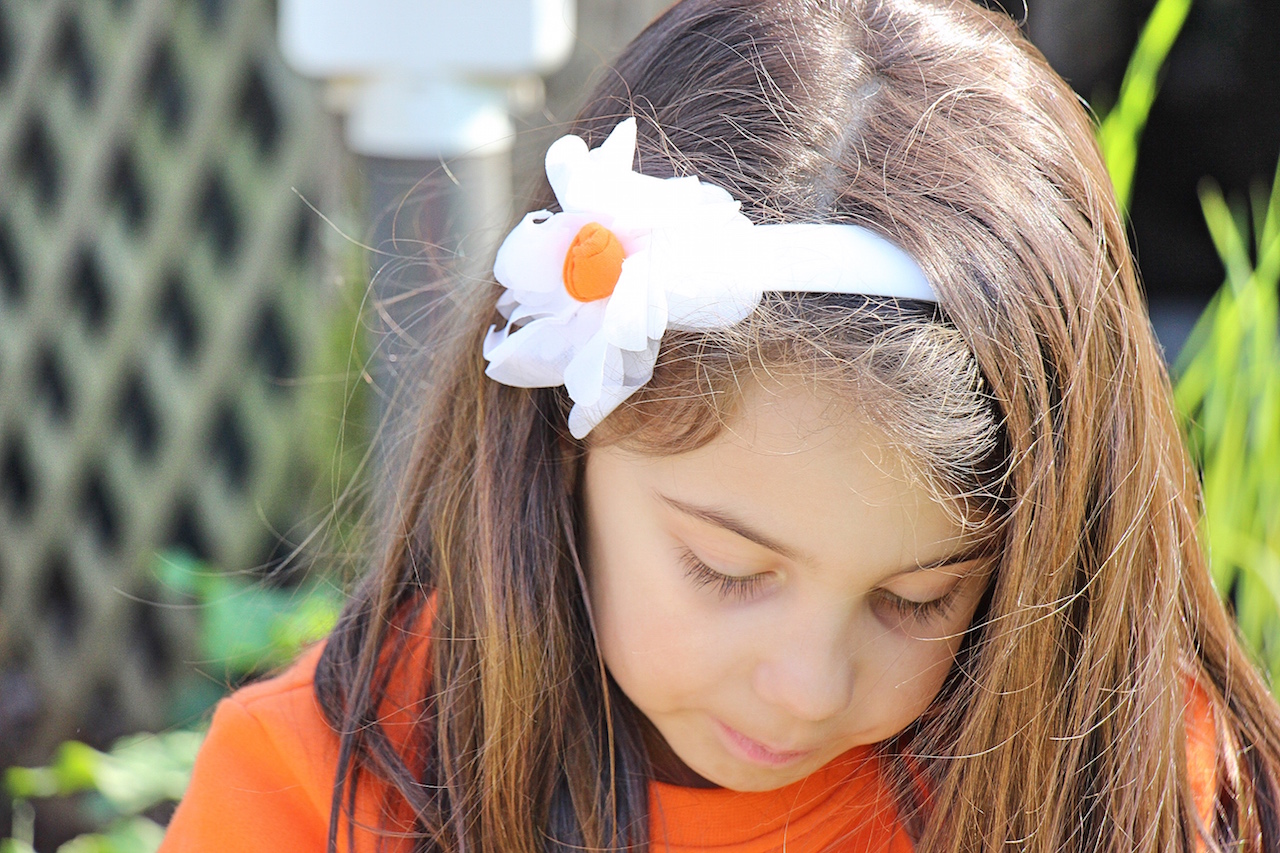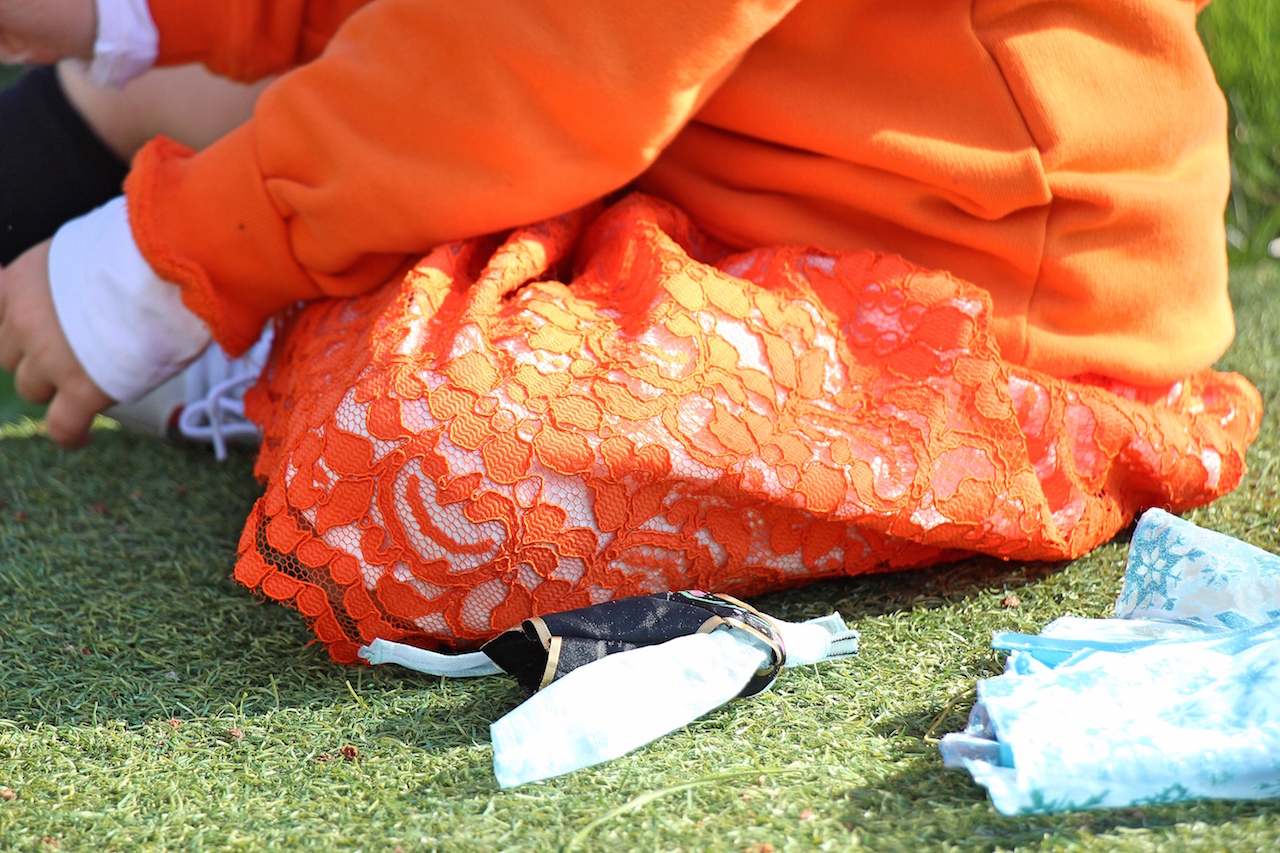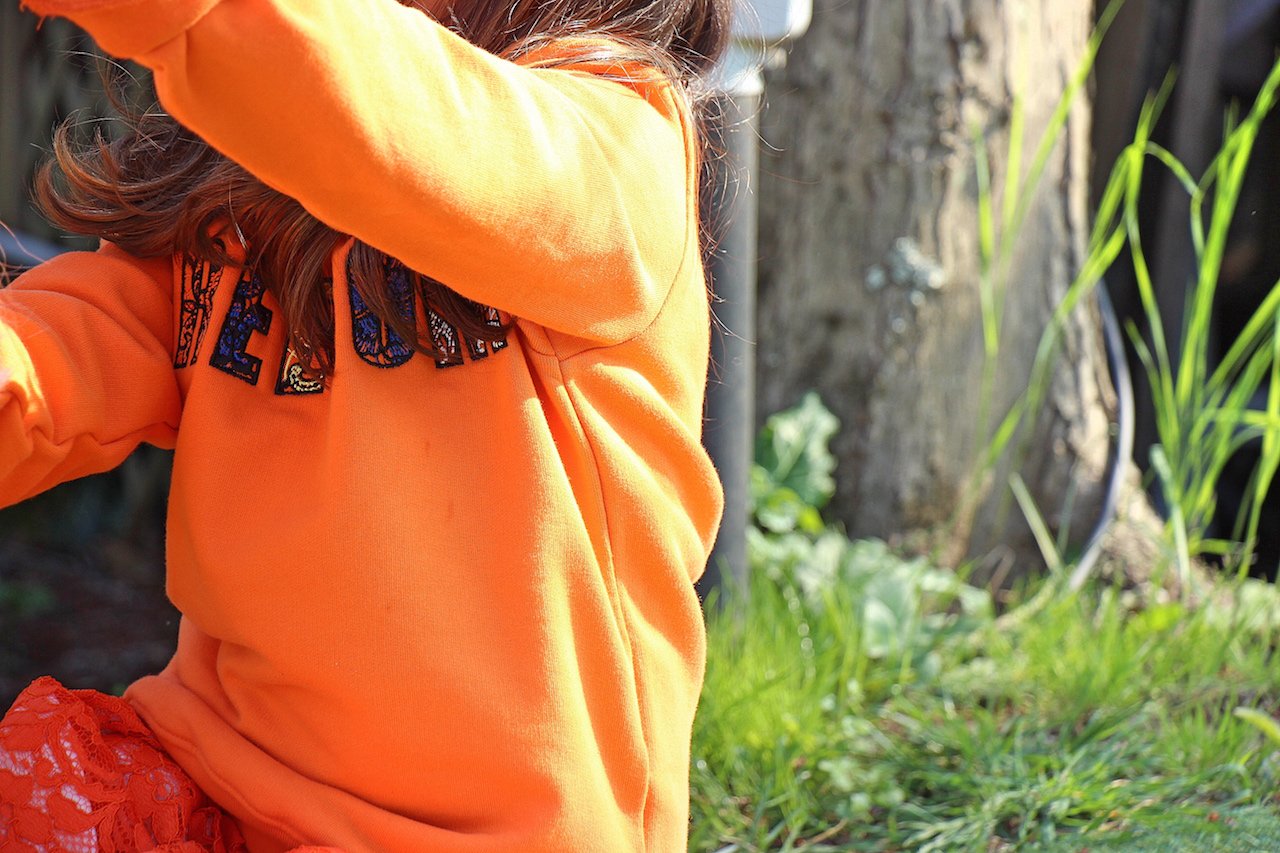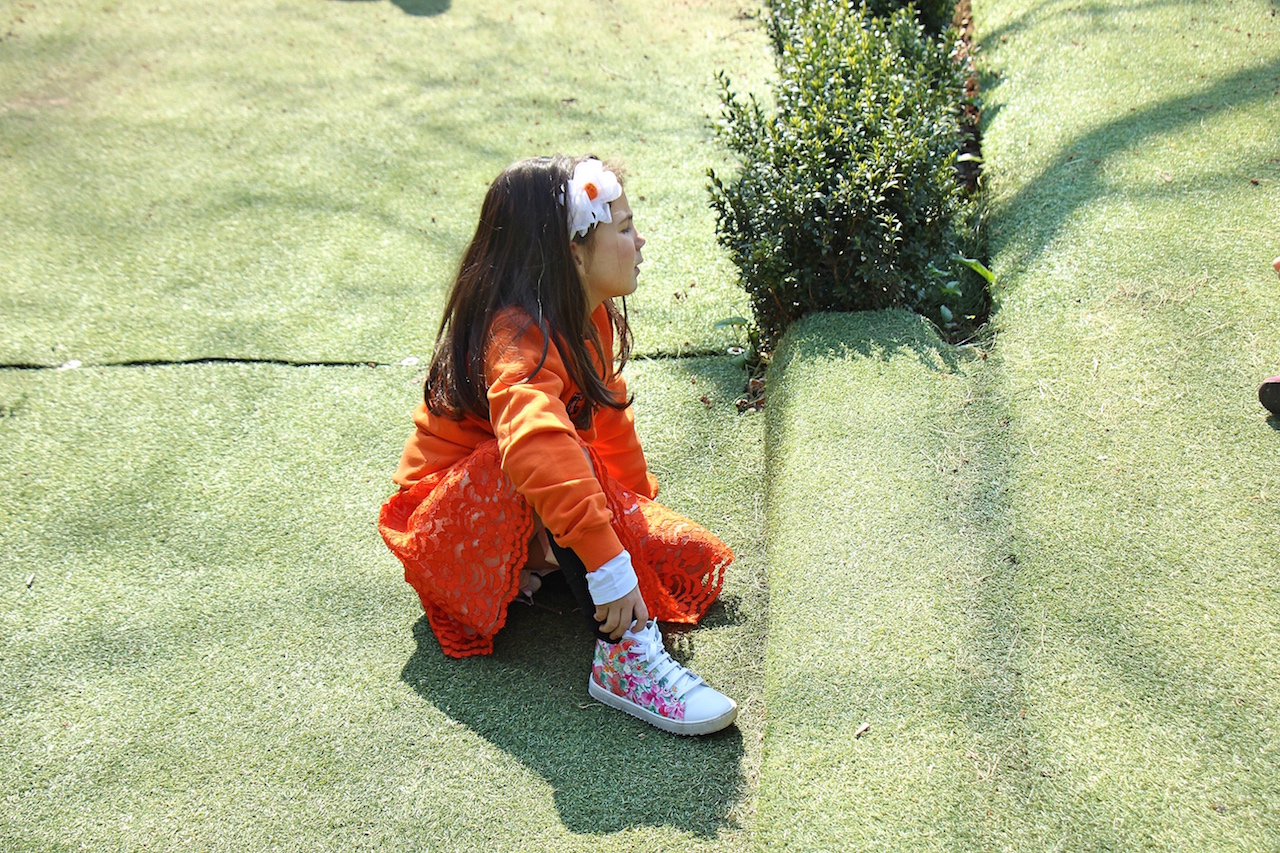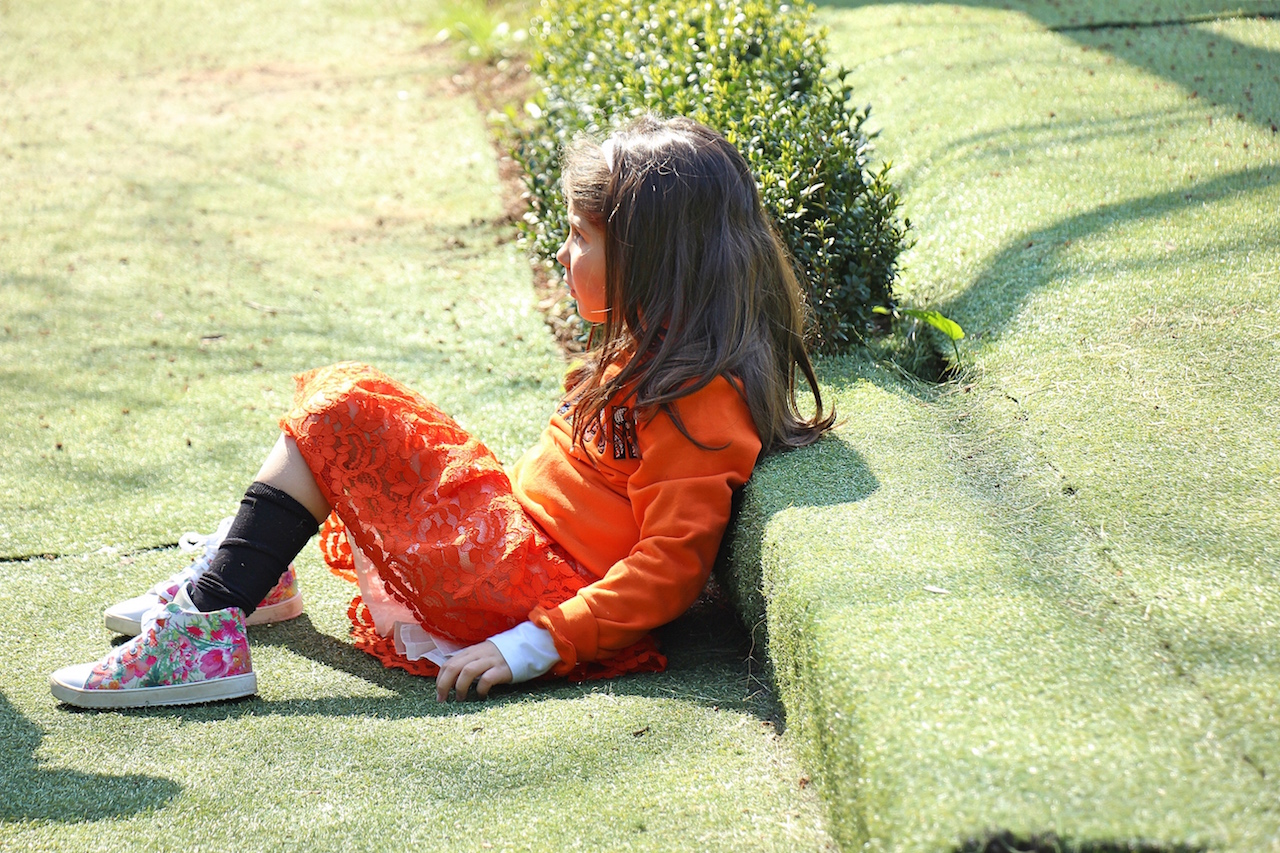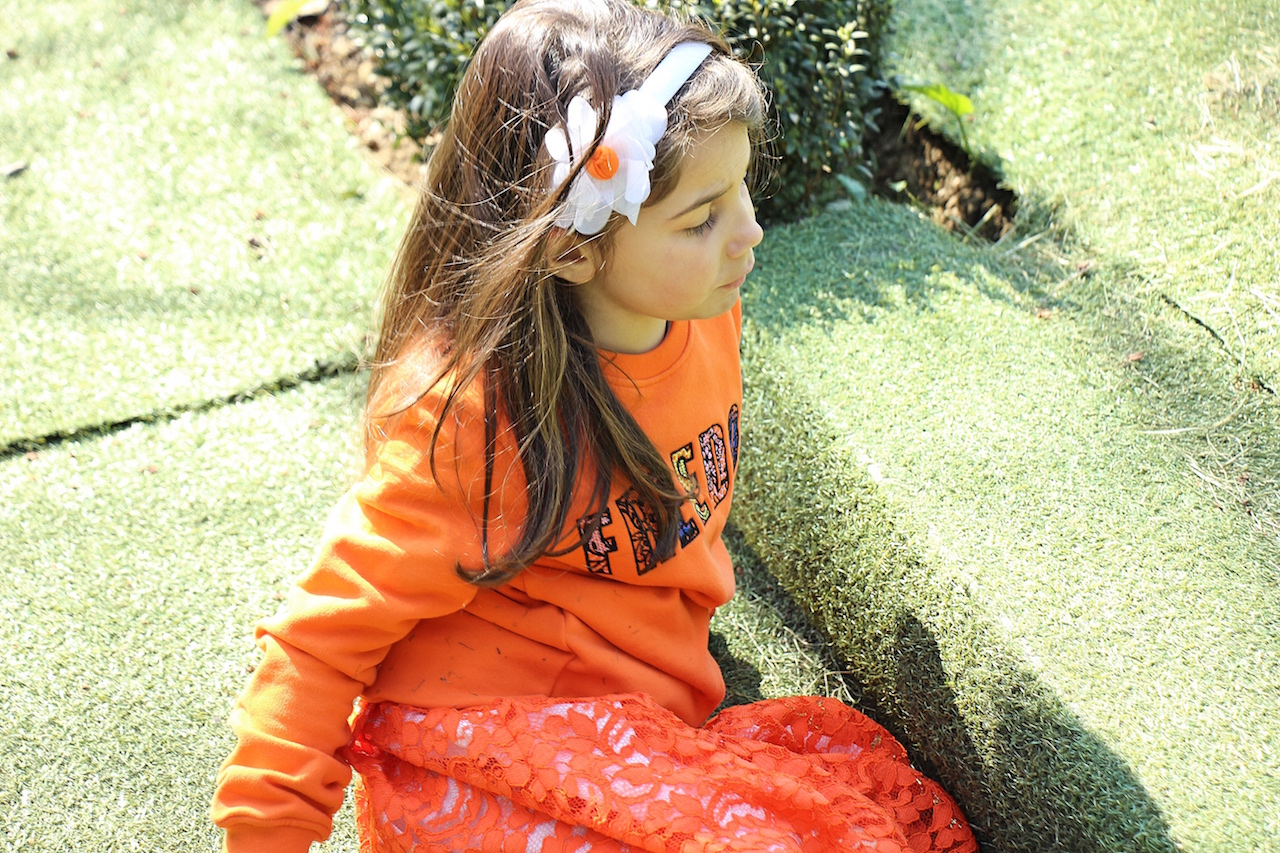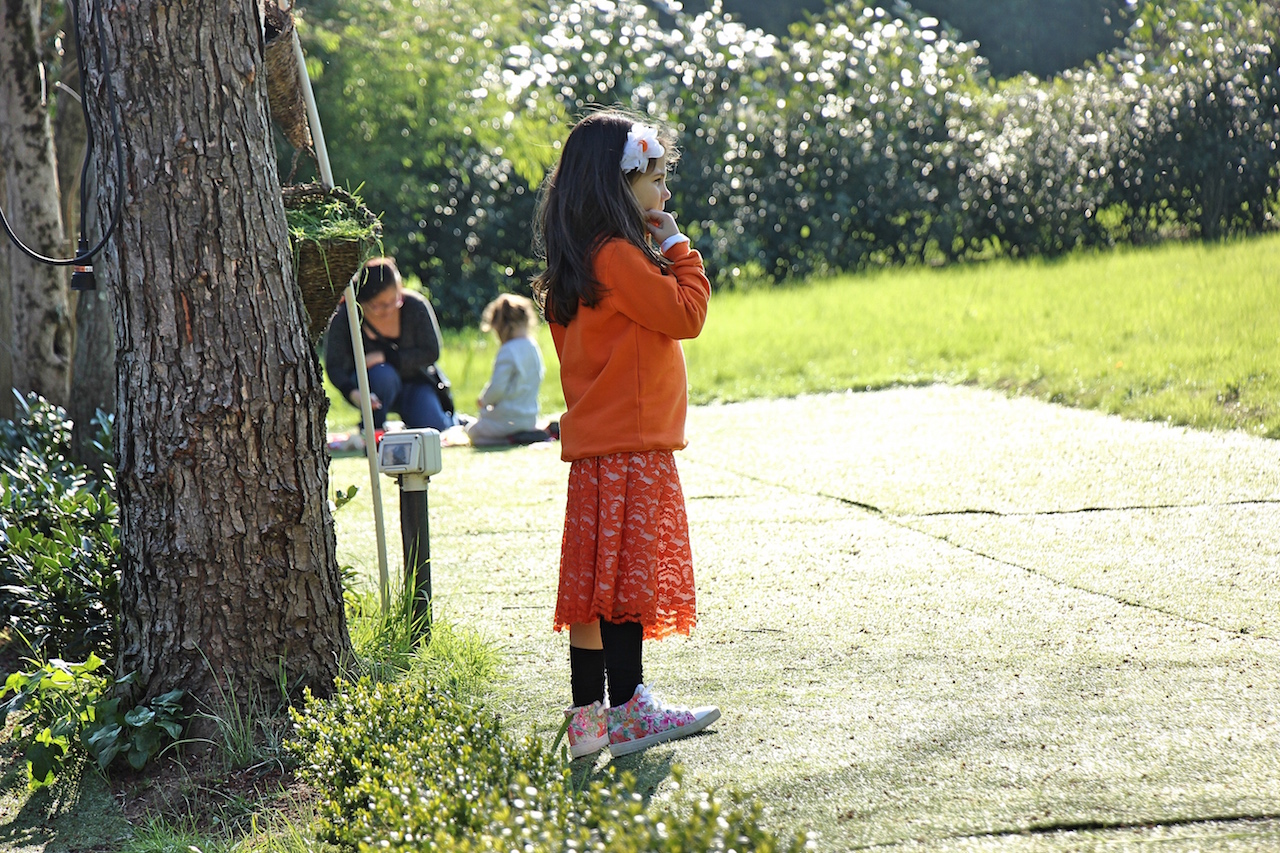 MSGM kids and children's fashion
TOTAL look: MSGM KIDS
HAIRBAND: Il Gufo
♥
"Freedom is the key"