And here we are with YES for MOMS for this Spring that now is upon us and that we need so much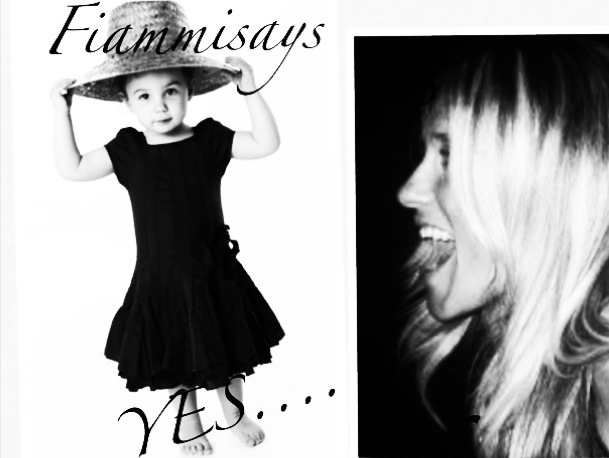 Here we are…. this is the 42° appointment with my section "FIAMMISAYS" started on July 2012.
Today YES for MOM for this SPRING 20176. 
MOM
For those who, like me, can not wait to leave coats and devote to color and sunglasses
YES TO:
THE STRIPES, even those exaggerated. The stripes are always in fashion during Spring and this is not really a news, but, never as in this 2016 season, they will be really the protagonists. Go ahead with striped (and maxi stripes) that lead immediately cheerfulness, longer days and bon ton.
White and blue stripes are really amazing, super chic white and black ones. You can find stripes also in the various colorful, but I prefer the more neutral combinations. To wear at every occasion. They are wonderful on a knee dress with flat shoes. Try them with the STARS and you'll be really super trendy.
We moms can not help it.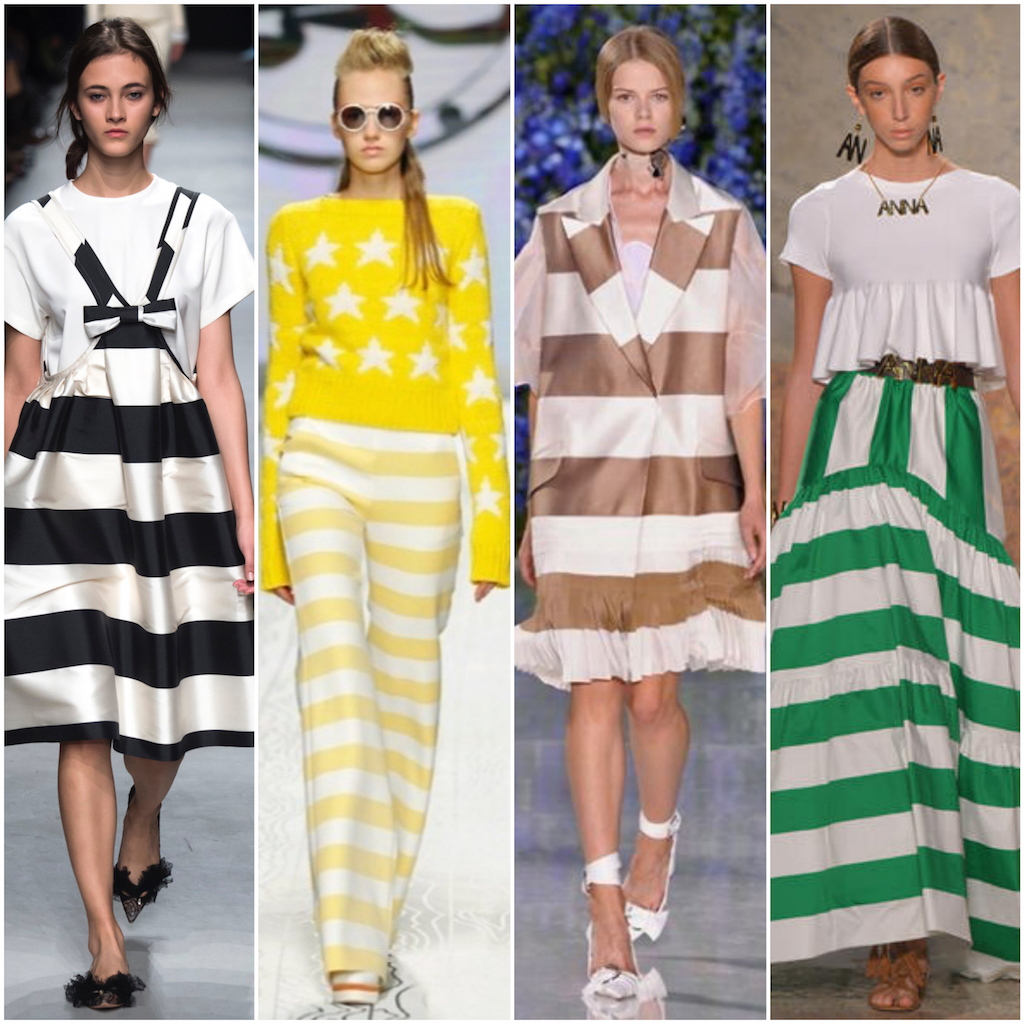 1. (starting from the left)ROCHAS  2. MAX MARA  3. DIOR  4. BLUGIRL
♥
THE MAXI SHIRT. Let's put on the closet the sweaters, and let's how the world our shirt. Wide, preferably a striped shirt, with long or gathered sleeves. Perhaps with a waist belt.
And this is the new trend for this Spring 2016 in which we desire to lighter clothes, but we have to wait for short sleeves and bare shoulders. Maxi shirt to wear on its own as a dress (maybe later), with the knee skirts, with pants. Even with our beloved jeans.
With wedges and sneakers for the day and with super high heels and toe at night.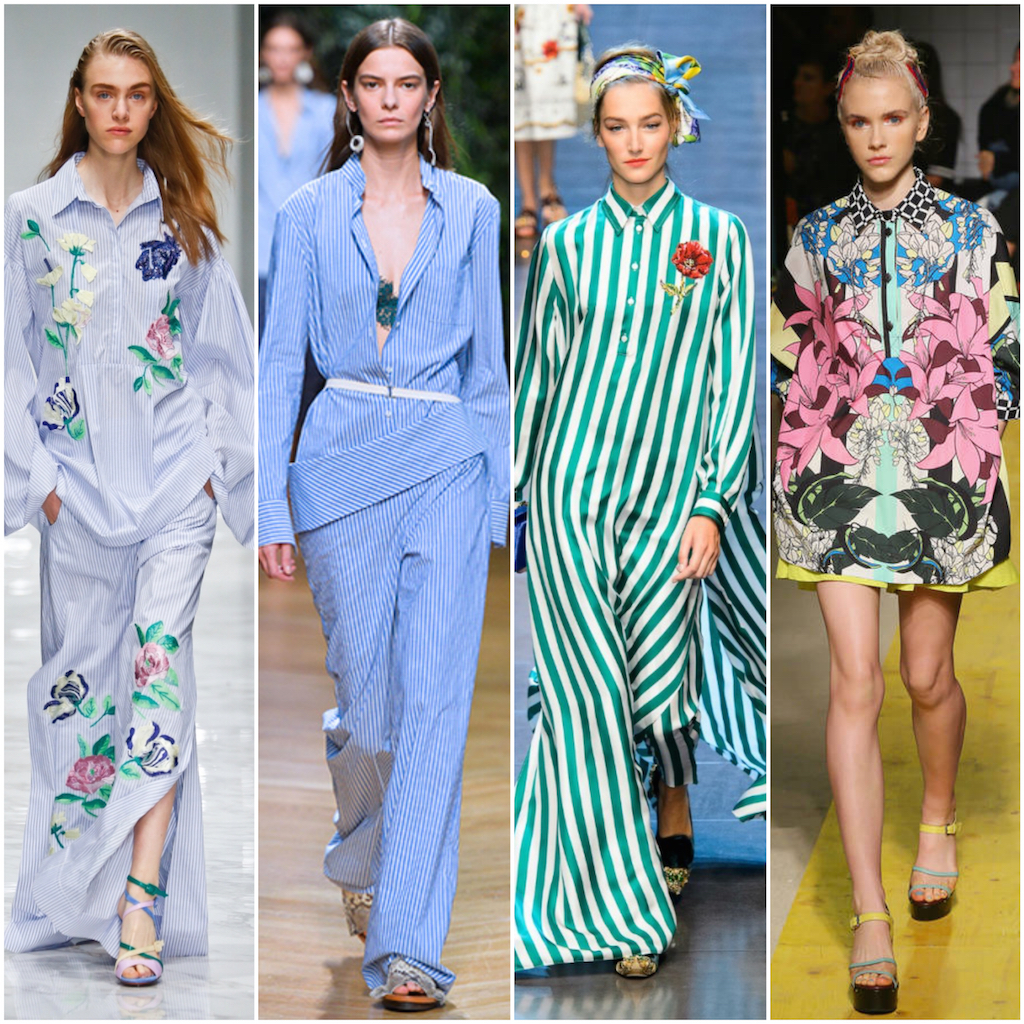 1. (starting from the left) BLUMARINE  2. ERIKA CAVALLINI  3. DOLCE & GABBANA  4. I'M ISOLA MARRAS
♥
THE LEATHER JACKET. Women, the passage from the coat to the leather jacket is the real, first sign of Spring. And this year, dear friends, you can really pick it however you like.
The leather jacket is really fashionable, not that, in fact, it has never passed the darkest periods, but this Spring 2016 we have witnessed its final glorification.
When it is no longer time to down jackets and parkas and when, still, we can not go out in t-shirt, we grab our leather jacket and we can go everywhere. To wear with pants, with knee skirts, with long skirts and shorts (not with mini). If you still feel some draft, I recommend a maxi scarf over. The result will be modern, trendy and very special.
A tip? Try the super colorful ones….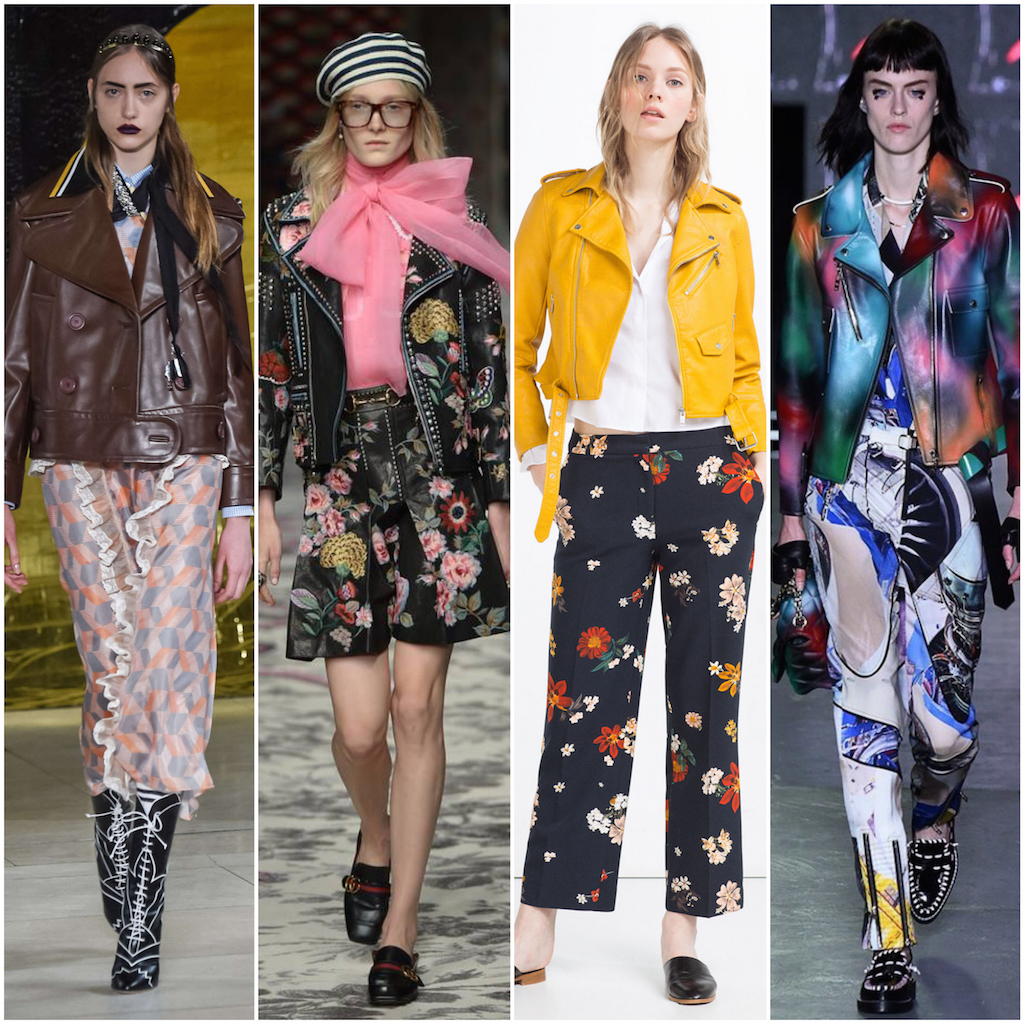 1. (starting from le left) MIU MIU  2. GUCCI  3.ZARA  4. LOUIS VUITTON
♥
What do you think about it? I can not wait to feel this Spring .. 😉
See you soon with YES for the DAUGHTER
♥