Organic cloth baby nappies?? A Name? Popolini. For your needs of bio mom and your desire for fun and for finding something a bit trendy. Go Vale, go …;-)

Here they are organic cloth baby nappies.
Hallo Moms,
since last time we talked about Lady and Little Bug and its fantastic gowns to wear on 100% organic cloth baby nappies, many of you will have wondered where to buy 100% organic cloth baby nappies, so… here is Popolini, the ultimate 100% organic cloth baby nappies company!
Popolini was born more than 20 years ago in Wien, as a organic cloth baby nappies retailer, but the young couple of parents who started the company was not 100% happy with their nappies made by another company and started to produce their own 100% organic cloth baby nappies!
Nowadays, in their firm in Hungary, there are more than 40 workers and their fantastic 100% organic cloth baby nappies gained the strickt GOTS (Global Organic Textile Standard) certification: a worldwide recognised certification as the leading standard which defines high level environmental criteria along the entire supply chain of organic textiles and requires compliance with social criteria as well. (… yeah…yeah… I remember I promise you to talk diffusely about certifications in a special post… do not worry… it will be online very soon!)
But… why should you use 100% organic cloth baby nappies? For many good reasons:
It is inexpensive: once you will have bought your initial purse with the starting kit for a few hundreds of Euros, you will not have to spend more money in… rubbish!
Kids who wear 100% organic cloth baby nappies will learn to go to the toilet on thir own very soon, because they learn from their very first days to recognize naturally when they need it and will not need to "re" learn it later… generally speaking, you can take out the cloth baby nappy at 20 months… I did at 16 (but it was easy… we were on holiday at the seaside!)
Of course it is ecologic: no more hills of rubbish!
It is very comfortable for your babies: are you sure that being in contact with their delicate skin 24 hours a day 7/7 with a plastic diaper is good for them?
It is more practical than you think: all you need is a large bin with water, vinegar and essential tea tree or lavender oil where to soak your 100% organic cloth baby nappies when you change your baby and do a machine at the end with all your organic cloth nappies (except the one he or she will be wearing of course!)
It is so much fun! You have so many different sweet and lovely, colorful patterns for the covers… and do not forget the fantastic The Lady and Little Bug bodysuits to wear on organic cloth diapers!
It is correct from an orthopedic point of view for the growing hips of your baby: they will be well separated at the beginning of the thighs, exactly as every pediatric doctor recommend!
So you see… what are you waiting then? Browse the Popolini website and do your fantastic 100% organic cloth baby nappies shopping to be a Top Organic Mommy!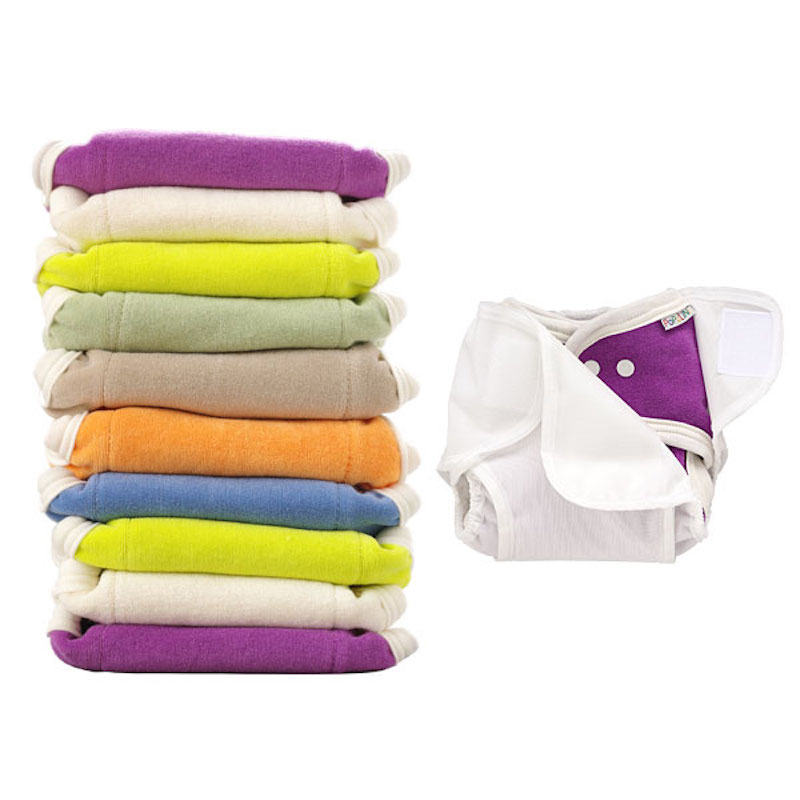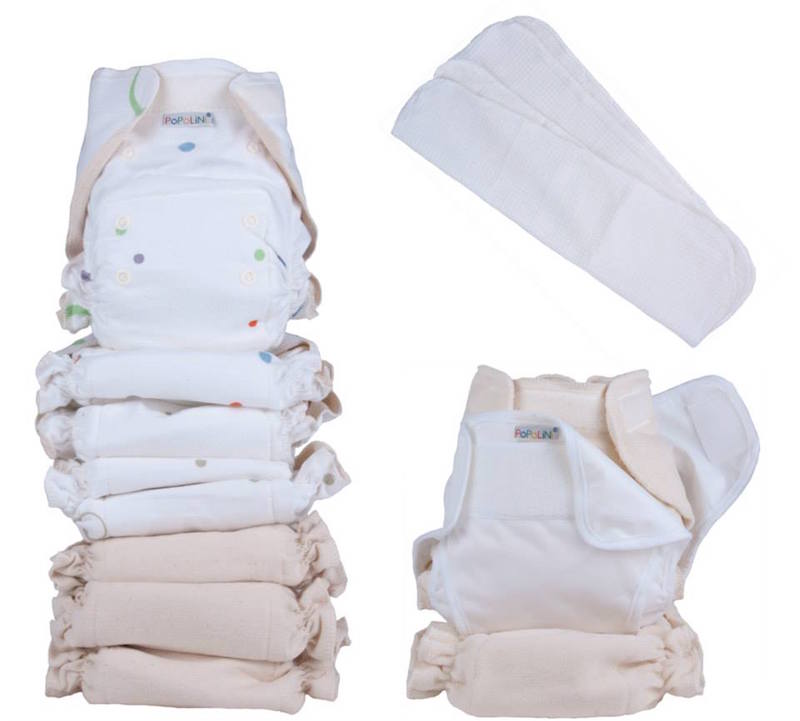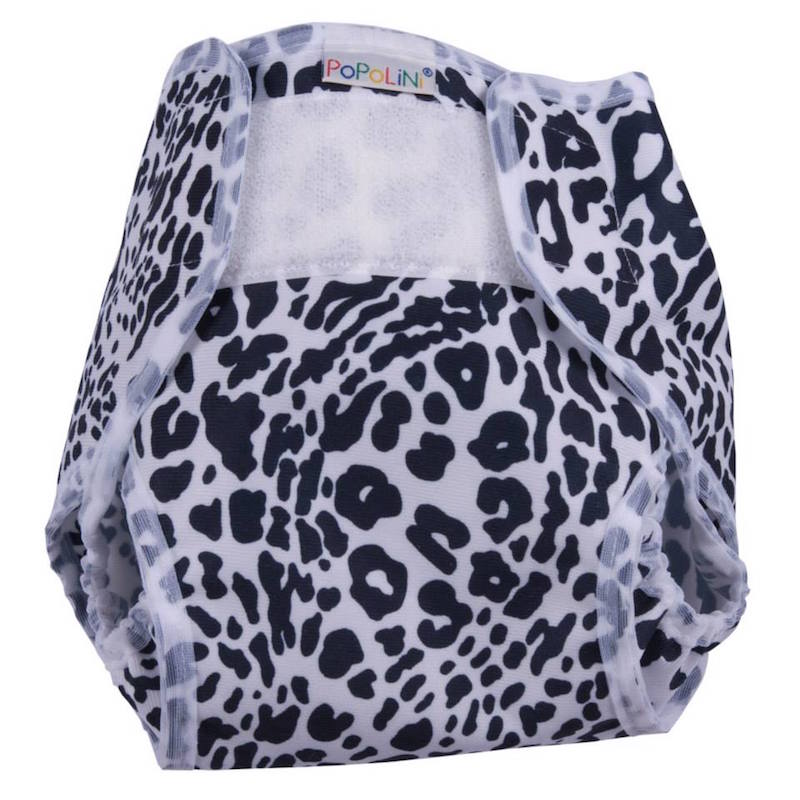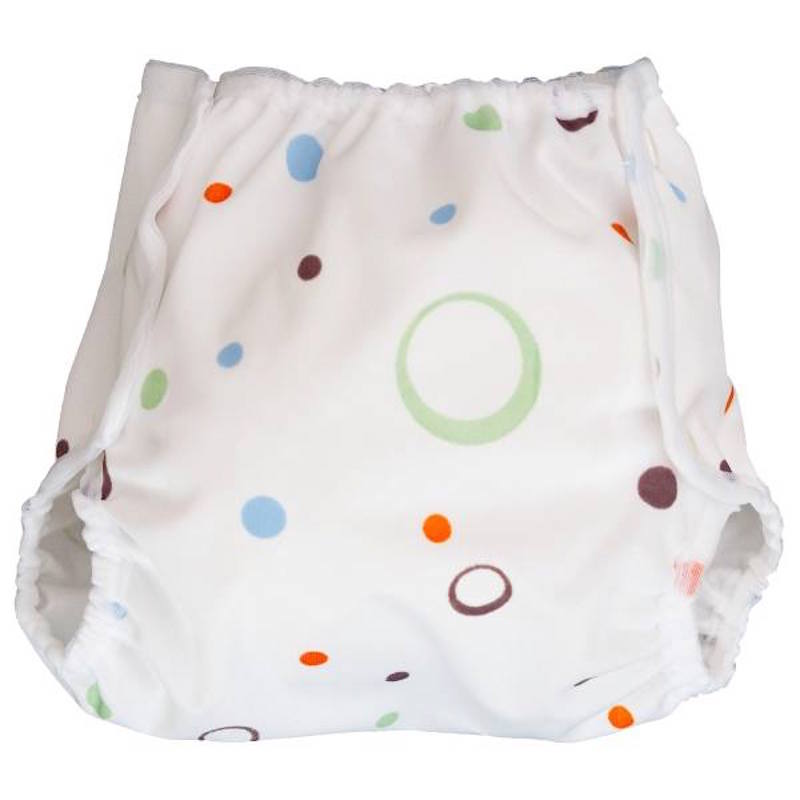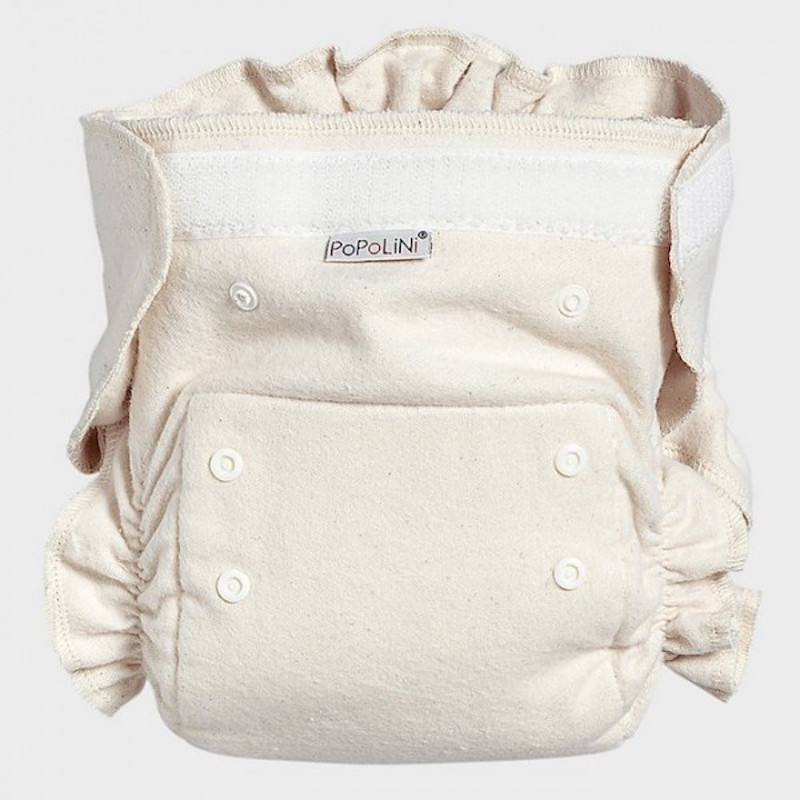 Images source: Popolini
♥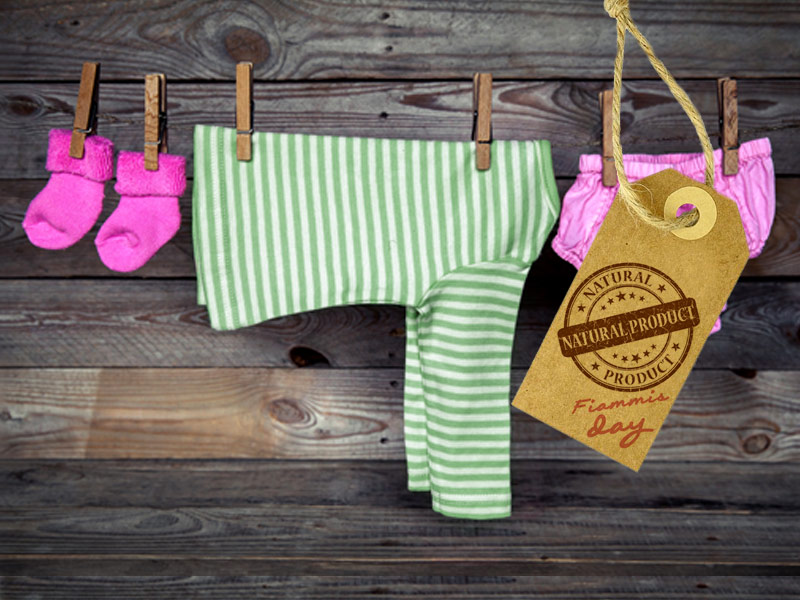 MIND the LABEL!!