And after BACK to WORK for us moms, here's time also the BACK to SCHOOL for our children. Today we talk about girls and some new trends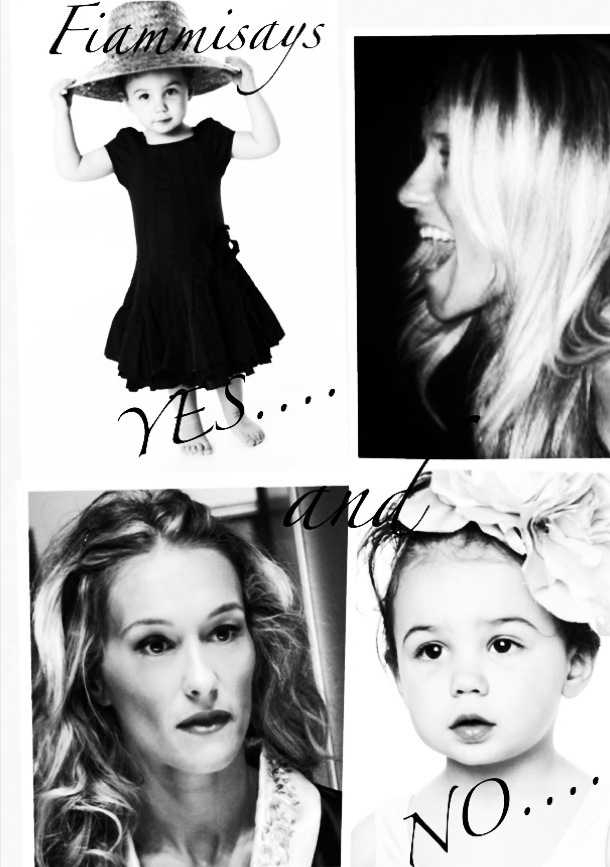 Here we are…. this is the 34° appointment with my section "FIAMMISAYS" started on July 2012. For an introduction and brief description of my new "adventure", take a look HERE (you can find there all the others appointments)
Today YES for DAUGHTER on this BACK to SCHOOL. ENJOY!!
DAUGHTER
For who like Fiammetta, wants to feel free, convenient, but always wants to be feminine and a bit trendy
YES TO
THE TARTAN, it will seems obvious for Back to School, but never like this year it will really be super fashion.
And, as for us mothers has become a MUST, you can create MINI ME looks very original and funny.
Yes, therefore, to the tartan coat for back to school when it will be a little cooler. For the moment opt for a tartan shirt or a pair of checked  shoes that are really funny.
Really cute the tights (socks for the moment) to match with black.
The tartan skirt (real undisputed MUST for the back to school) will be a little obvious for this year, since the tartan is so much in fashion that choosing a different leader and a bit more original one will not be difficult. The tartan hairband will be trendy and  a little vintage.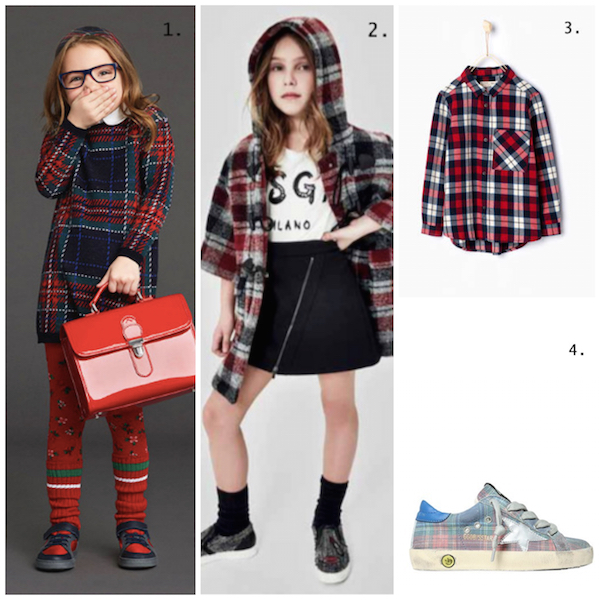 1. Dolce&Gabbana Bambini  2. MSGM Kids  3. Zara Kids  4. Golden Goose Deluxe
THE SHORTS. Really back in fashion, they will be perfect and comfortable for this back to school.
They are cute, practical and a good alternative to the skirt.
In fact, if your child does not want to give up the skirt even to return to school, you can convince her that the shorts are even better, because they are basically a "double skirt";-)
For back to school choose a pair with elastic waist and your daughter will be comfortable and will feel at ease all the time.
You can match the shorts with everything, really nice with blouses and with colorful sneakers.
A tip: a pair of red shorts will be your joker in the closet for all the winter.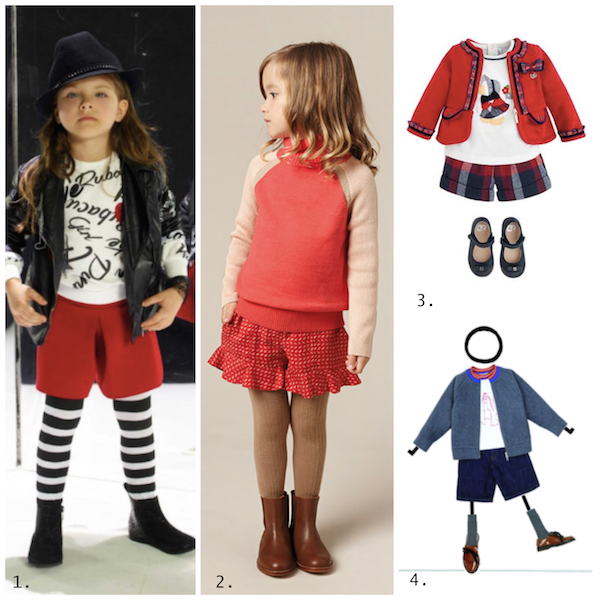 1. Rubacuori Girls  2. Chloe Kids  3. Mayoral  4. Marni Bambini
THE PERFECT SHOES, and I repeat this really all the years for back to school.
The perfect shoes means the comfortable, lightweight, breathable and allowing movement shoes. This is really necessary and essential for our children. For the other garments go ahead with your (and her) imagination. For us, the comfortable shoe is synonymous usually of sneakers with the stretch, because Fiammetta is still in kindergarten. If your child, however, is bigger, will be fine even with the laced shoes with para or the sneakers with laces.
I really love also the babies with a white sole. They are lightweight and super feminine.
Search the quality and make sure that your child can be calm and at ease and that her foot is free to breathe and resist whole days in a pair of shoes. Maybe save on something else;-)
Your daughter and his spine will thank.
1. 10 IS  2. Naturino  3. Balducci  4. Young Soles
SEE you SOON
with YES for you SON for his BACK to SCHOOL
♥