And after YES for SCHOOL for our children, here are some NO, again for school and kindergarten for this fall 2015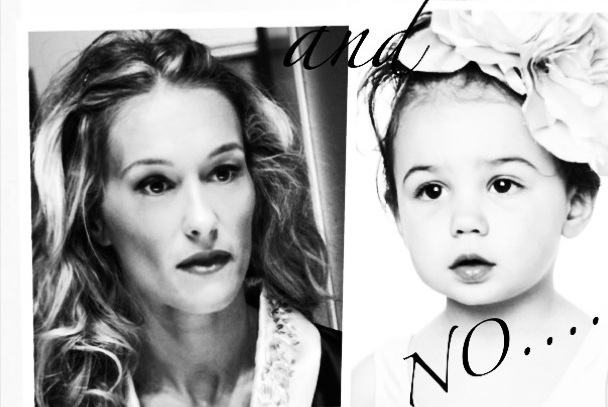 Here we are…. this is the 37° appointment with my section "FIAMMISAYS" started on July 2012. For an introduction and brief description of my new "adventure", take a look HERE (you can find there all the others appointments)
Today NO for DAUGHTER for the SCHOOL. ENJOY!!
DAUGHTER
For those who want to be trendy, but comfortable and remember, however, that we are talking about school and education
NO TO
THE DENIM. I find denim absolutely perfect for summer, for an afternoon of leisure, for the MALE, but not for female for the school (or kindergarten).
The jeans are not the most comfortable pants and they are, at times, also too tight. The button, then, is not ideal to stay all day sitting at a desk. We can replace them with jeggings (between jeans and leggings and without buttons).
The denim skirt will not be similarly comfortable and practical for school. Replace it with Bermuda shorts.
The denim skirt will be perfect for the brother. 😉
I do not say anything about the overalls (you know what I mean….)
I say YES only to denim dress that are wide and comfortable to wear with leggings underneath or wool socks.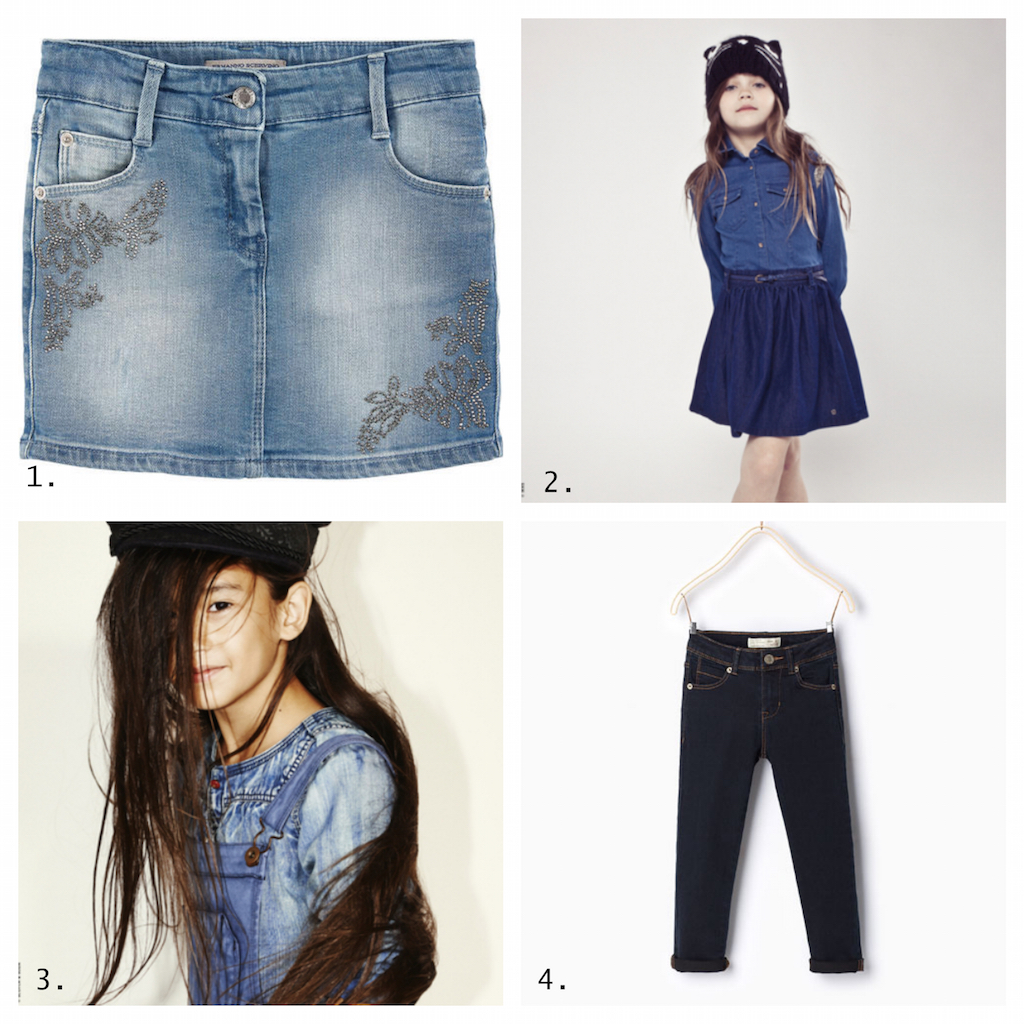 1. Ermanno Escervino Junior  2. IKKS  3. Scotch & Soda  4. Zara Kids (Source: Google)
THE MINI-SKIRT, cute with heavy socks for the little ones, I do not find it suitable for the bigger ones to go to school or even to kindergarten.
At kindergarten your daughter will need to be comfortable and to be free to run in the garden.
At school they will have to comply with certain rules and stay, however, comfortable and practical.
No, then, despite the many proposals that we see around this fall 2015, the mini-skirt to school.
YES to bermuda (ok, I know, I've said it a million times, but if I did not understand ….;-)).
If your daughter just can not do without the mini-skirt, use it for a birthday party or for a dinner out.
Strictly with heavy socks, ok ??
1. Deux par Deux  2. Lili Gaufrette  3. Little Marc Jacobs  4. Marese (Fonte Google)
THE EXAGGERATED HAIRBANDS, and I would immediately stress the idea that I LOVE the hairbands (and I think you will know it) and I love thoese too exaggerated, including flowered balconies or houses of dolls.
I believe, however, that these hairbands are not suitable and convenient for the school. And not just for decoration and simplicity that should show in this place, but, also, because often those hairbands could end up in the eyes of some other child and this would not be  a "good thing";-)
I do not say NO to the hairbands for school (Fiammetta wearing them every day), I say NO only to exaggeration.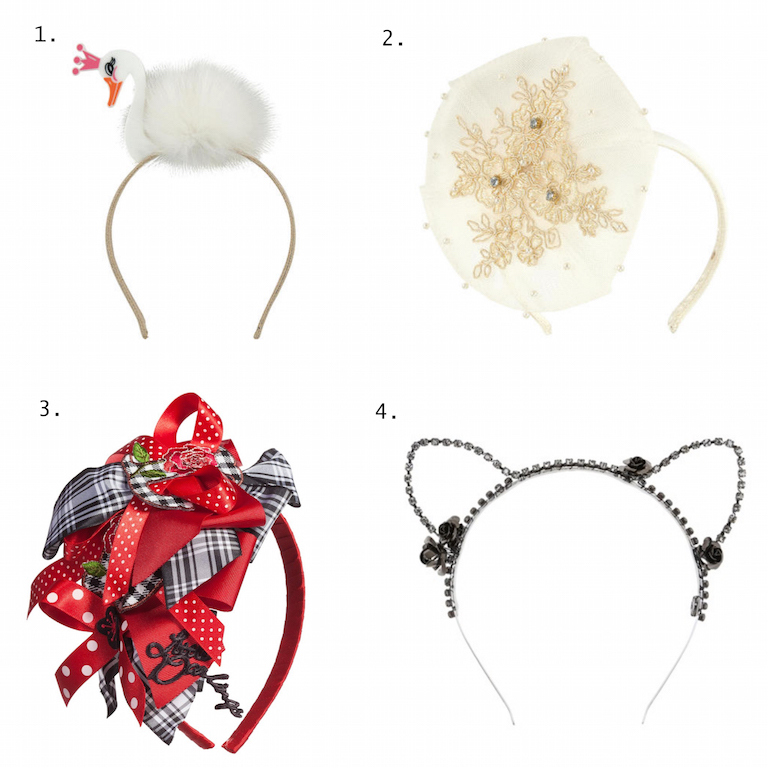 1. Simonetta  2. Lesy  3. Little Darlings  4. Eugenia Kim (Fonte: Google)
What do YOU think?? SEE YOU SOON
with NO for your SON for the SCHOOL
♥