Kids fashion trends

,

MUST

have

and the colors

revised

from

a

super

modern

brand

that I love

(

and

now

you know)

and

that

makes

fashion

for our kids

really special

. H

ere it is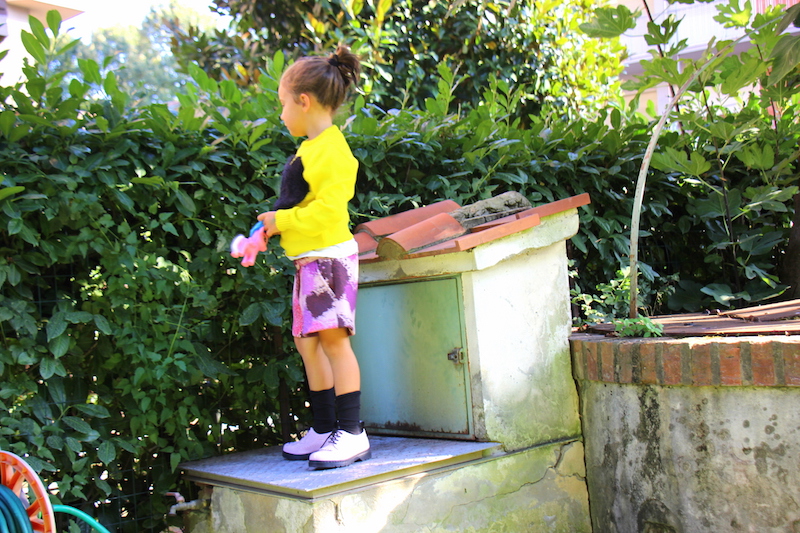 Kids fashion trends, unlike what it may seem, are constantly changing and they do not just follow woman fashion, reproducing colors and cuts, but create their own personal world of the kids fashion in which each of us moms can find something unique and special for her children.
MSGM Kids creates every year original garments, colorful and super fashion that I love (but now you know it) and that also Fiammetta let enter happily in her own world.
The fashion trends for our kids for this season (as I have already mentioned IN THIS POST and IN THIS POST), have reserved a special place to BERMUDA SHORTS.
Bermuda are convenient, fun, fabulous and can easily replace the skirt.
Kids fashion trends really original and fun and you can create with them the perfect look for any occasion. From kindergarten, to school, from a birthday party, to an afternoon out with friends. In every occasion your daughter will have to be comfy, but super super fashion.
MSGM Kids created them colorful, in neoprene (hooray), easy to clean and practically indestructible. During these days a little hot they will be nice with socks, in the middle of winter they will be perfect with tights.
We have matched with this bermuda short a yellow sweater with a big heart that makes the look fun and cheerful. What, then, about the shoes? Love at first sight and, I confess, I'd like them for me too .. ;-). If I had a small size……
What do you think of these kids fashion trends? We like a lot and MSGM succeeds, even more, to make it special and personal.
Here it is Fiammetta with a MUST of the season (bermuda shorts) and with her MSGM Kids look that, I already know, she'll wear during all the winter season amd will enjoy so much.
HAVE A SPECIAL DAY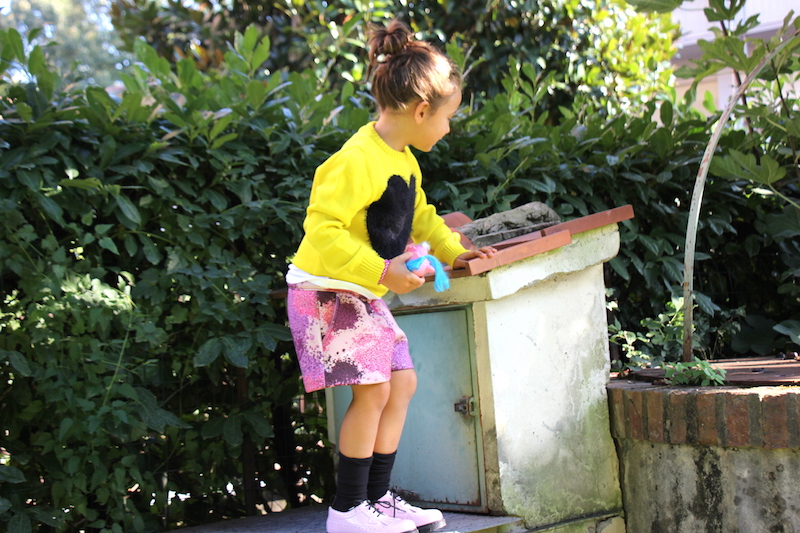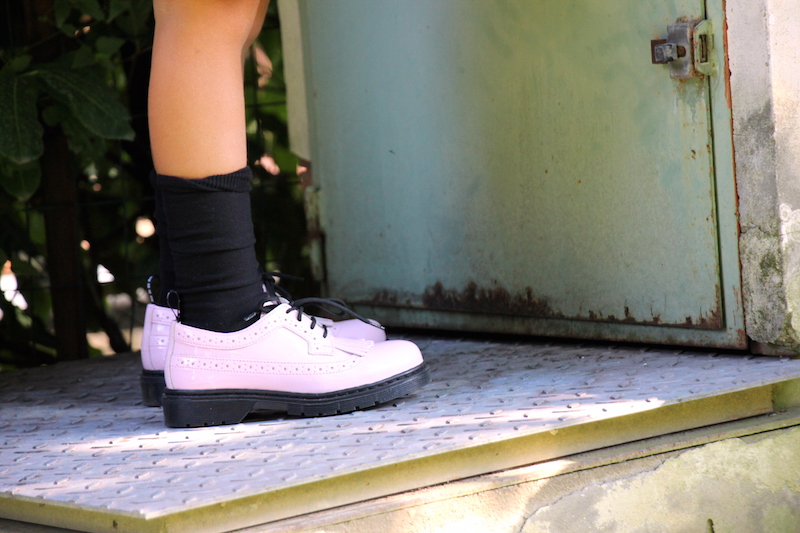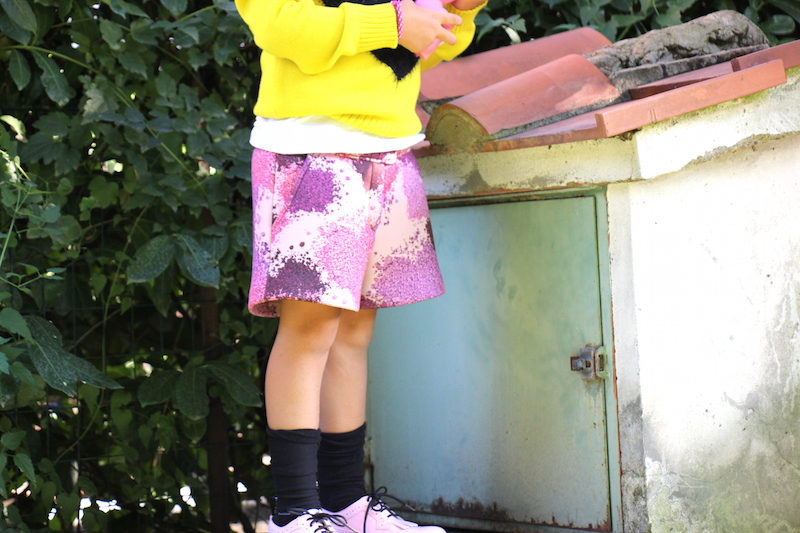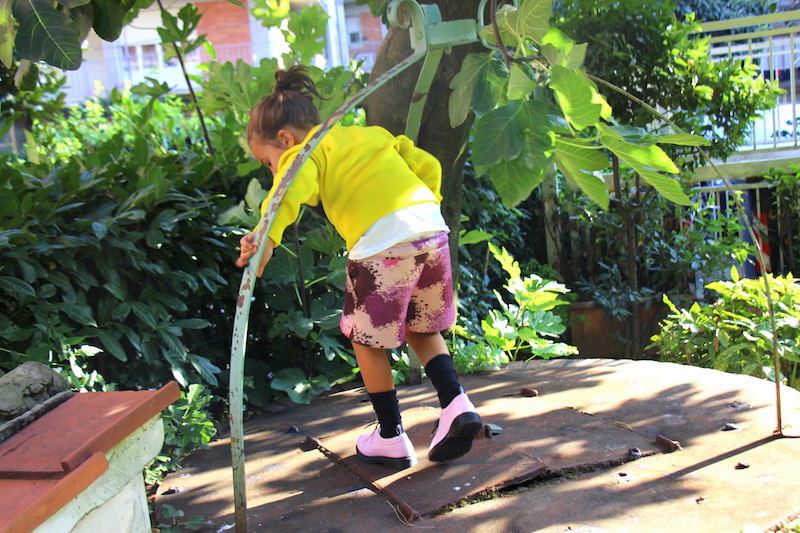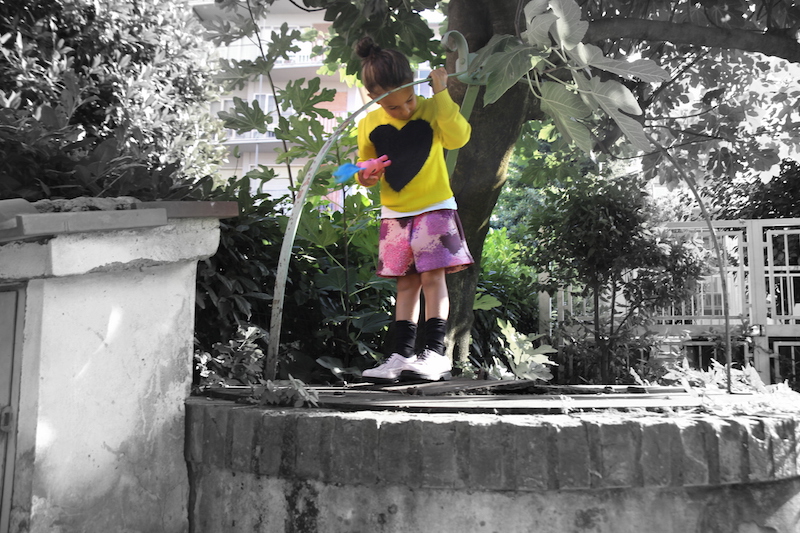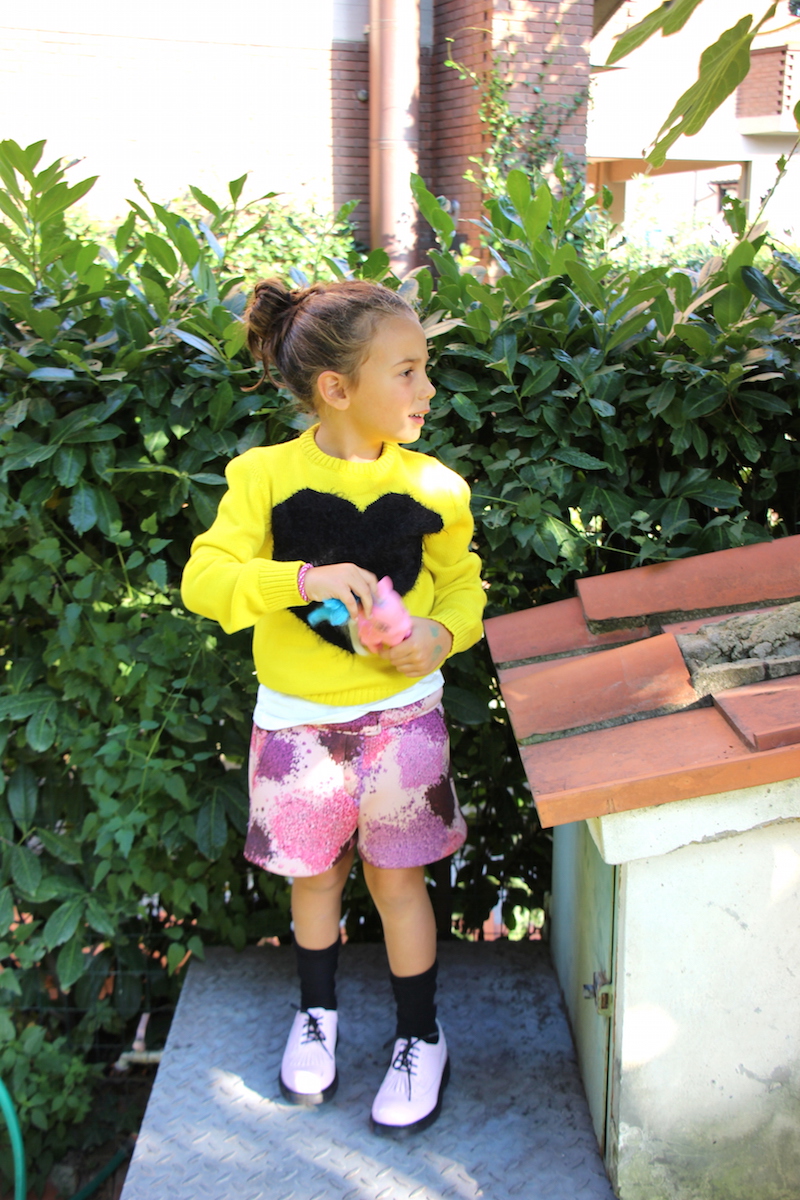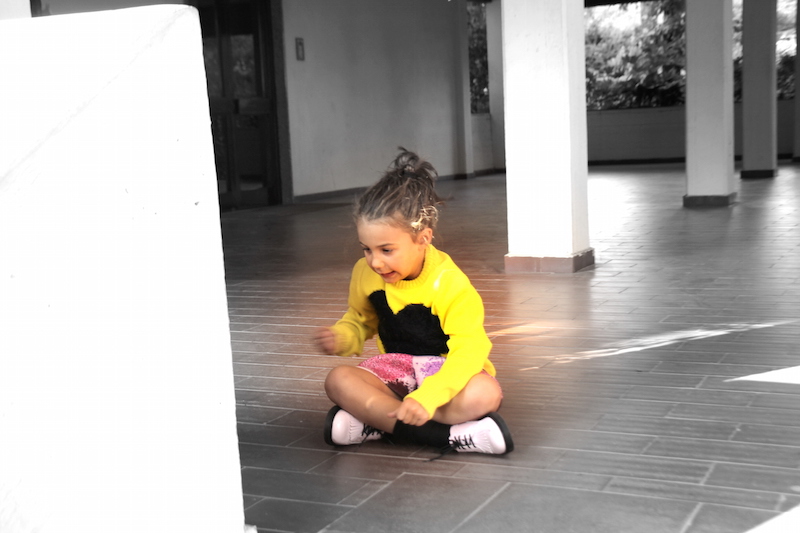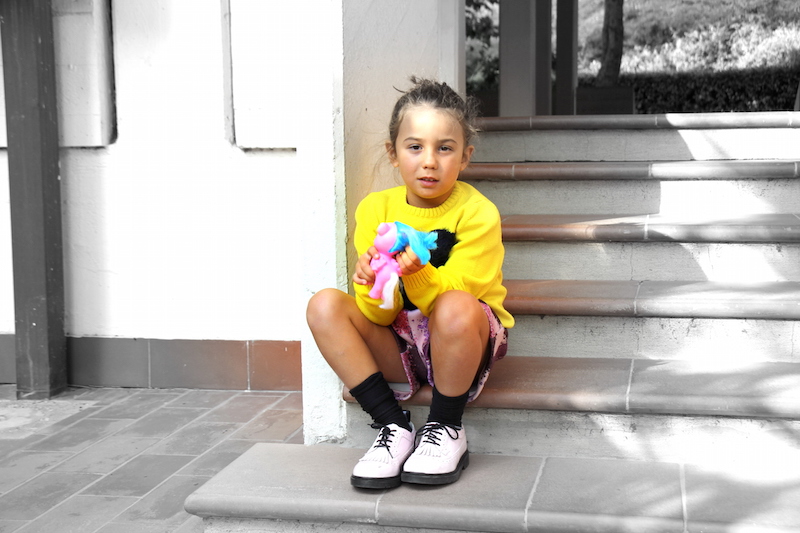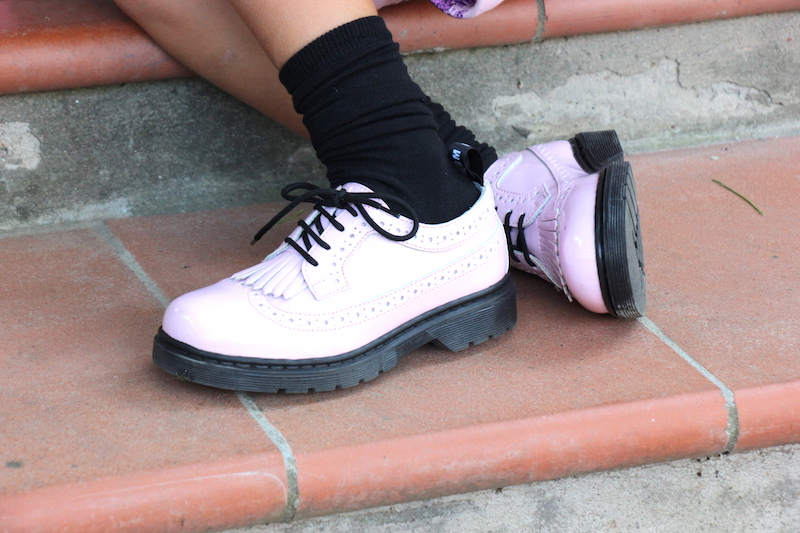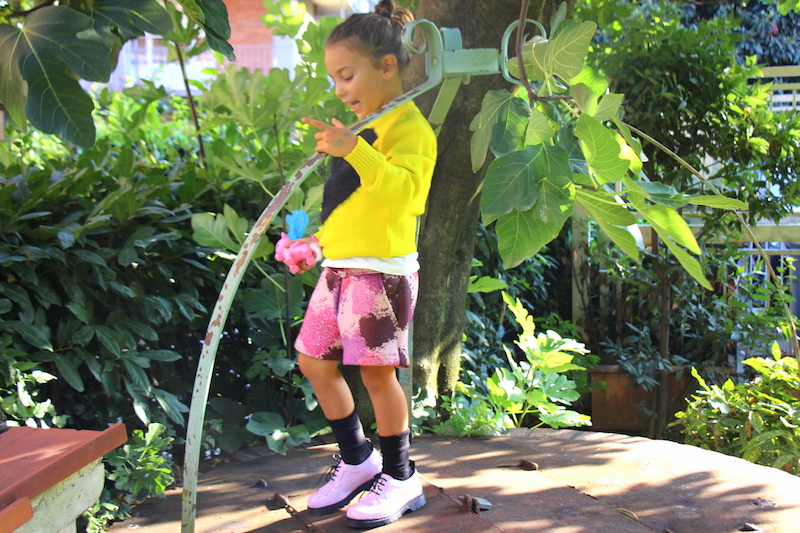 Fiammetta TOTAL LOOK: MSGM KIDS
♥