Tailored look with Petite Parisienne. When romance, refinement, attention to garments and a beautiful soul meet, can only be "love at first sight". Here it is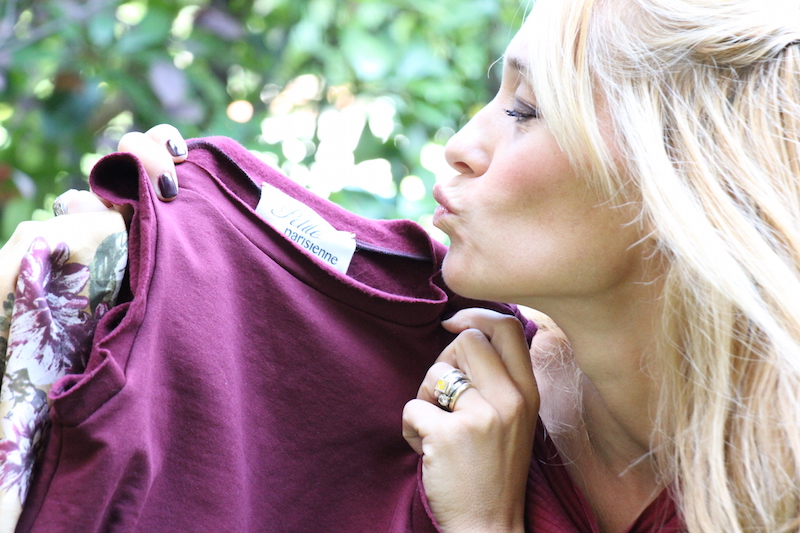 And sometimes it's really love at first sight.
And so it was with Chiara. I met Chiara through Instagram and although I do not believe absolutely friendship (I mean the real one) born on social (friendships, those of the heart, are a different thing), with Chiara was different. After some talk on social we met thanks to another Chiara (from "Le Simpatiche Canaglie") and her big and deep eyes got a bit deeper on me.
She's like her creations, she's Petite Parisienne. She is tailored look for us women.
I love the way she looks at our femininity, our needs, the desire to be romantic, but, also, always in step with the times. I loved the seams, finishes, cuts and her unmistakable touch.
Chiara creates clothes for us women that are so sophisticated, stylish and comfortable and creates the same also for our girls.
Today I show you the look  for a woman, because every woman (also not moms) and all mothers (including those of boys), deserve the opportunity to dress like that.
And Chiara also offers us the opportunity to have a tailored look. Yes, that's right.
I took advantage immediately and, having finally succeeded (she had to send her tape measure) take my measures, I received two creations that are really perfect and in harmony with my body.
A silk skirt in a floral print with elastic waist, perfect for every season (now with the socks, then with tights, in the summer with nothing), combined with a soft top in jersey that will be a wild card to keep in the closet for any occasion. Look done. You'll be ready for any special day you have to live.
All machine washable, I guarantee. 😉
I can not wait to wear it with the boots (a MUST of this season) or with my favorite sneakers. Maybe I'll show you a new version later, you say?
Love at first sight Chiara. Thanks to your Petite Parisienne.
Here it is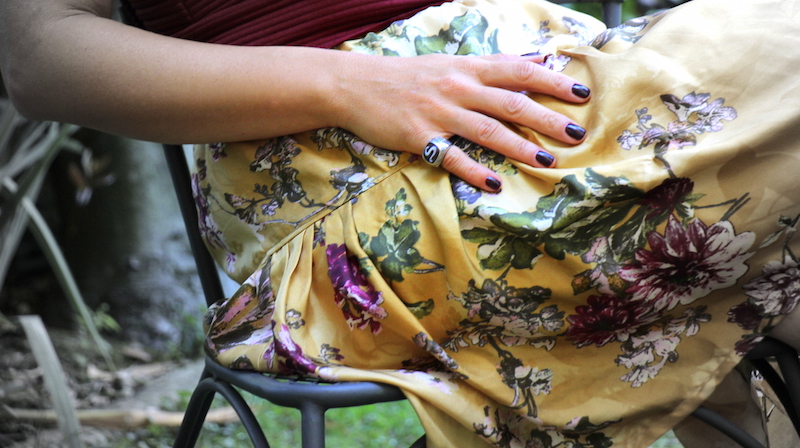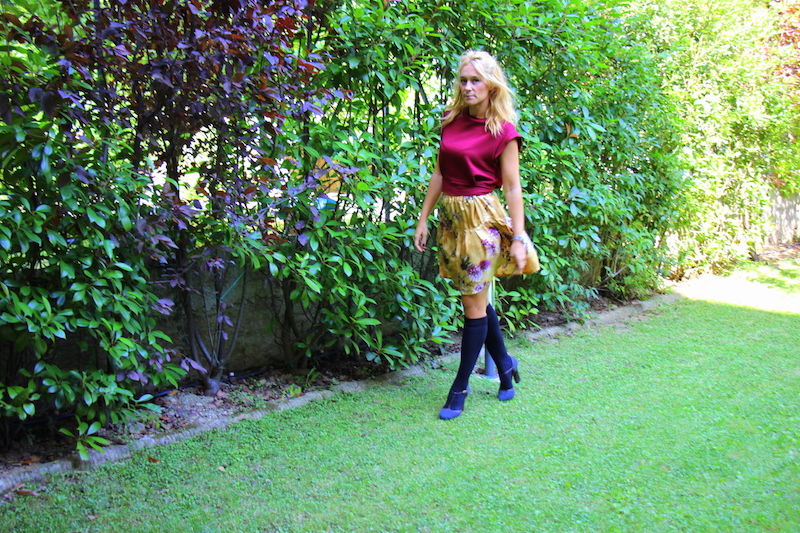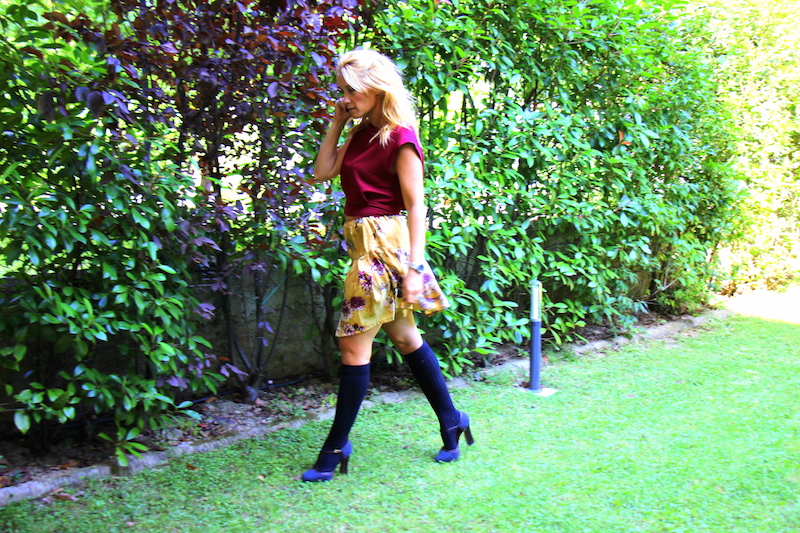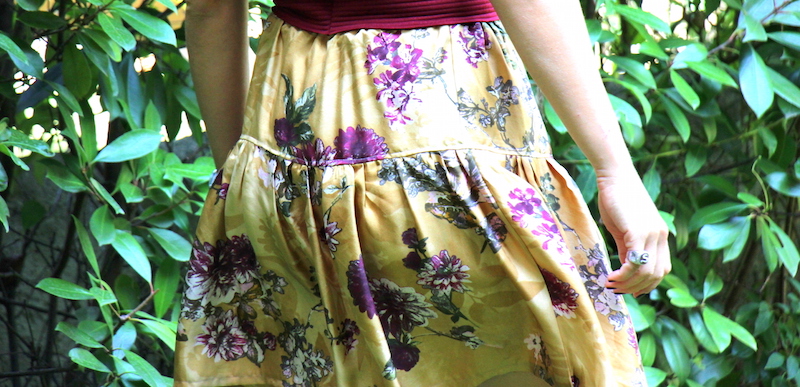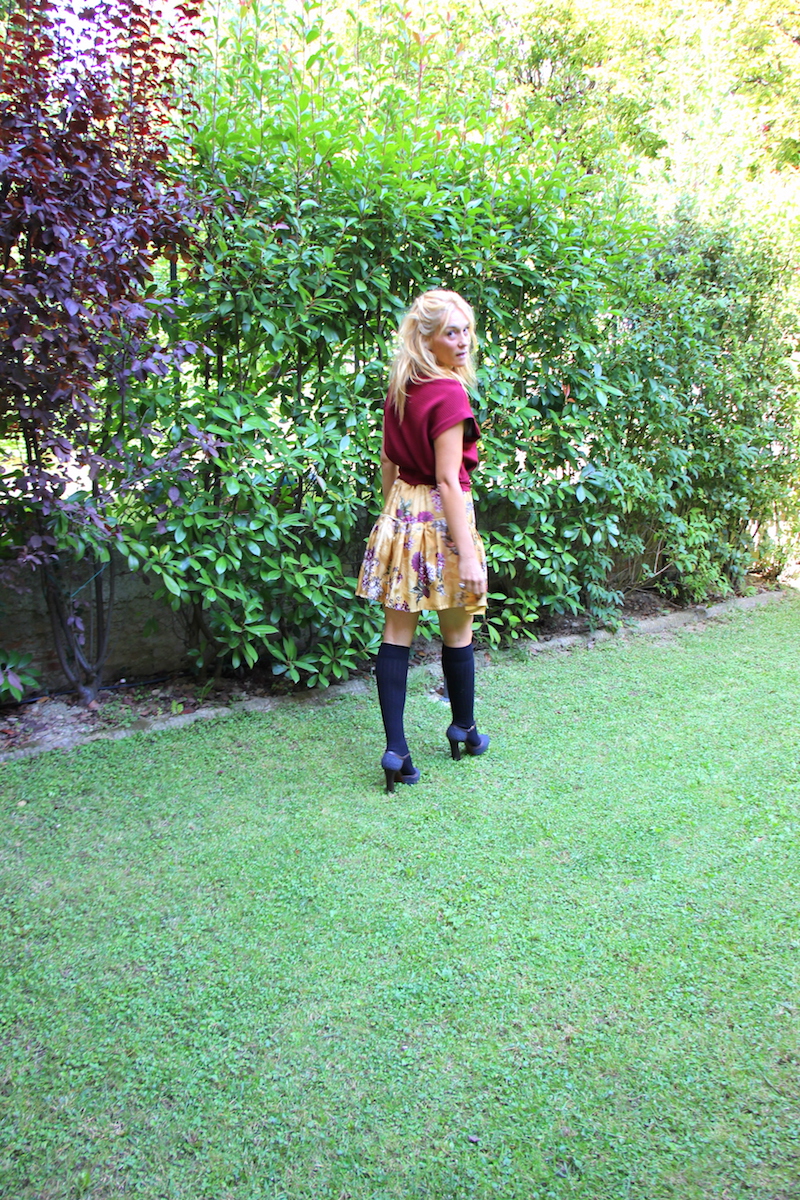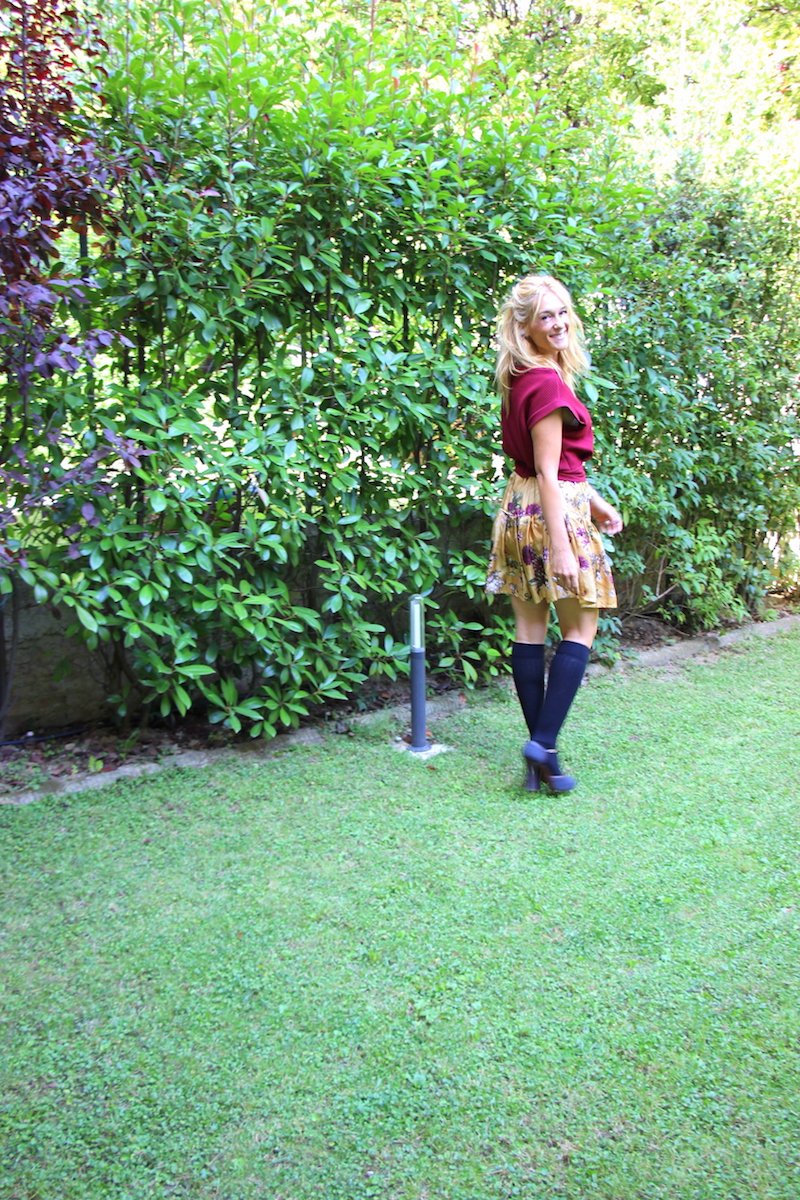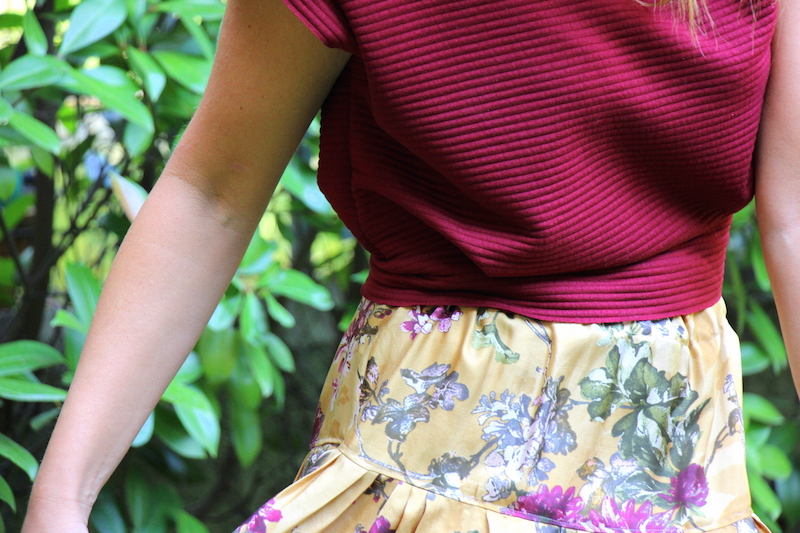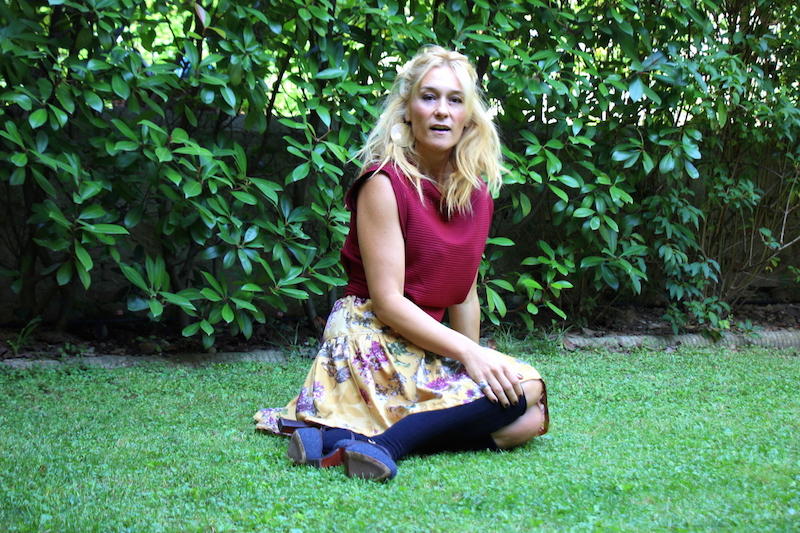 Tailored Look 
SHOES: L'Autre Chose
And, as I said, there is the same look also for our daughters. Fiammetta loved it so much, but I decided to let you see her smile and that same look on another occasion. Today is everything for us WOMEN.
Here, however, a preview of the MINI ME you can already see on the Petite Parisienne website CLICKING HERE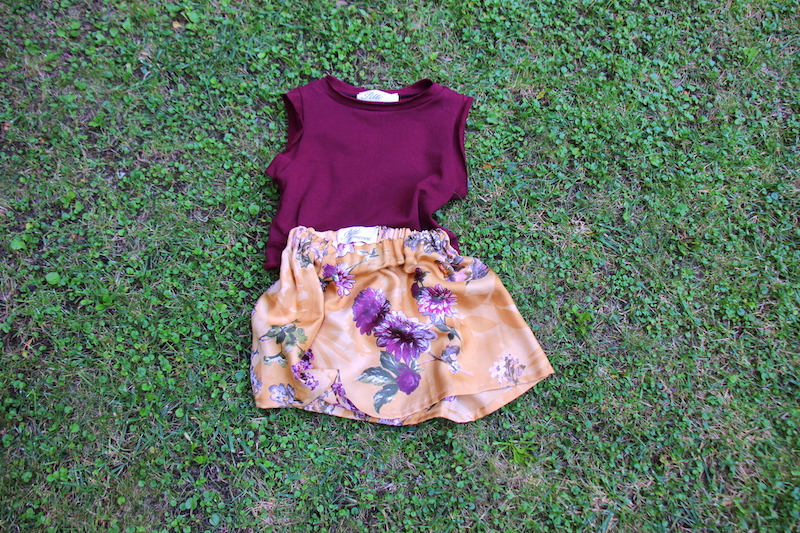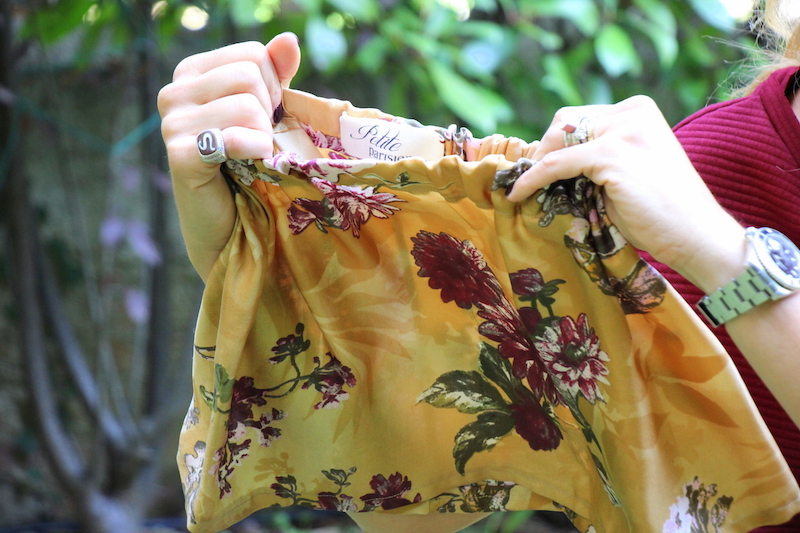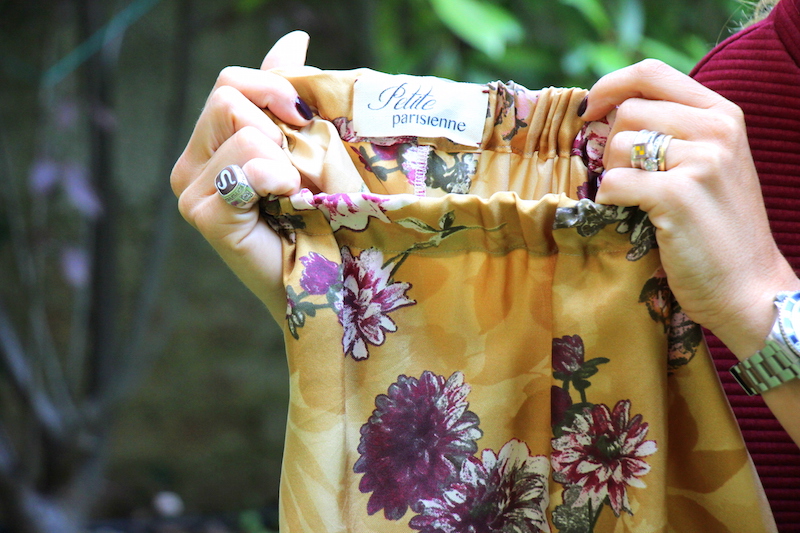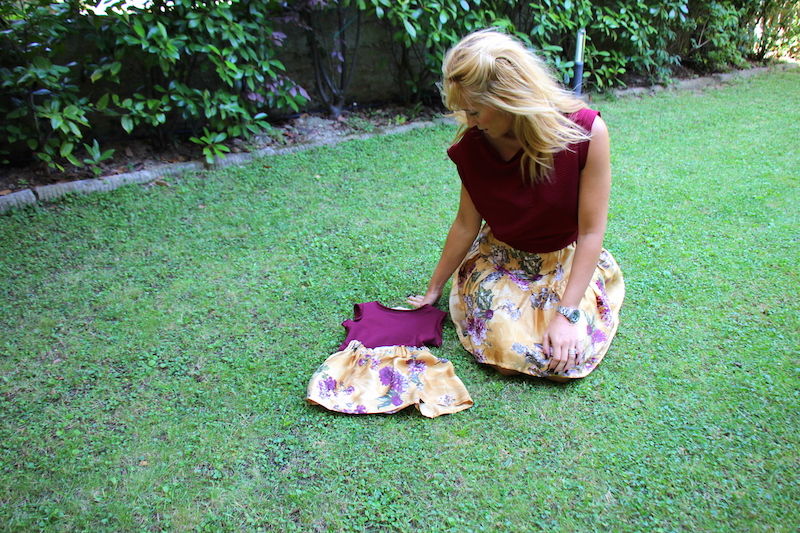 ♥