Outfit for boys for school? Here, for latecomers, still an idea for the look to go to school for your kid and some gray 😉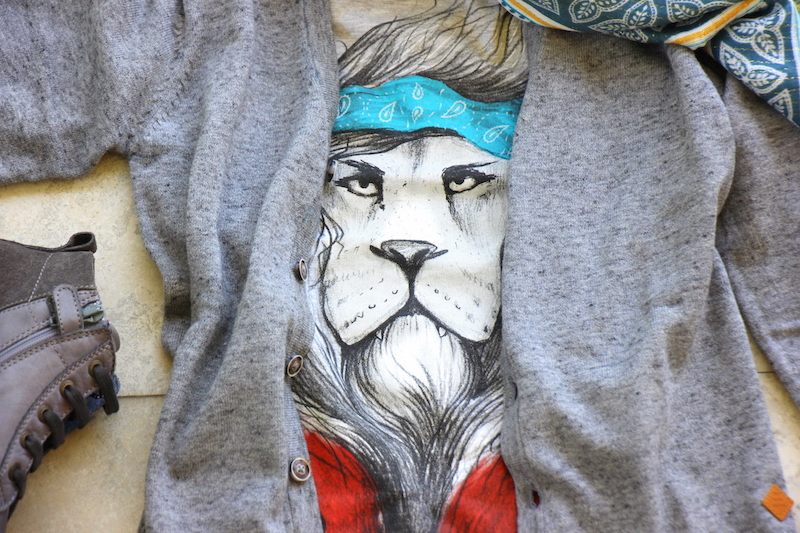 And here it is, for those who still had not finished the #backtoschool shopping, an outfit for boys that is perfect for school, for kindergarten and for every occasion in which your child feels like to be comfortable and fashionable.
I show you today this outfit for boys because it not only will be fine for the back to school, but also throughout the autumn until it begin to be really cool.
Children's fashion for this season sees the return of the GREY (and I've already told you a million times) and comfort combined with the refined taste.
This look of today is definitely gray, is super comfortable and it wants to be a little refined thanks to sophisticated scarf that, especially in this windy day, it will be necessary for our kids for the morning and the evening hours.
The look is all about Zara Kids and it's really made for school or kindergarten. It has also a remarkably affordable price and that never hurts, especially for occasions when to be dirty is a must.
Fiammetta wears this trousers as well and the effect is not all bad.
The shirt is gritty and fun, the cardigan is so fashionable and comfortable to be wearing and pants and super super comfy.
Naturino shoes are the touch that completes this outfit for boys. They are perfect for your child to feel free to run and play.
That's all.
Here it is the look in detail and I wish you a wonderful day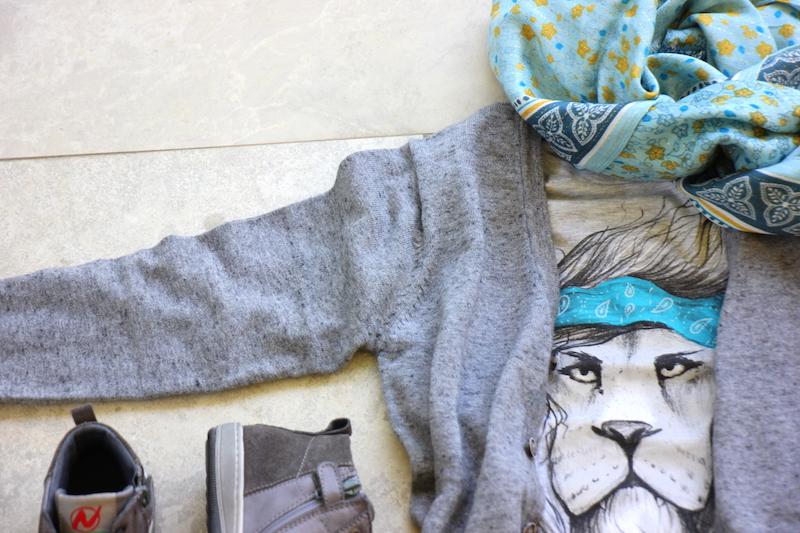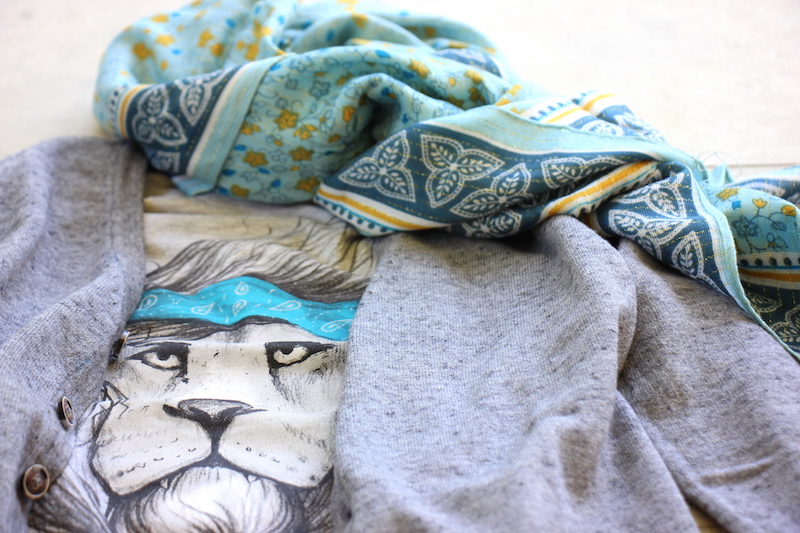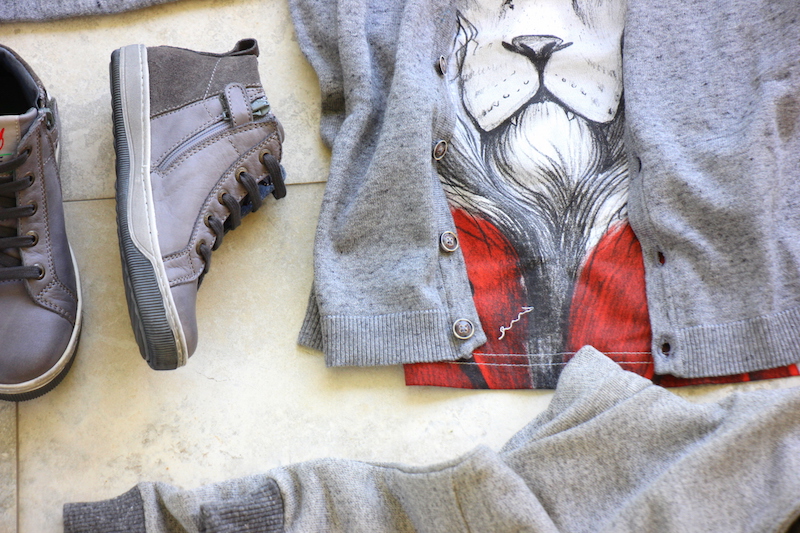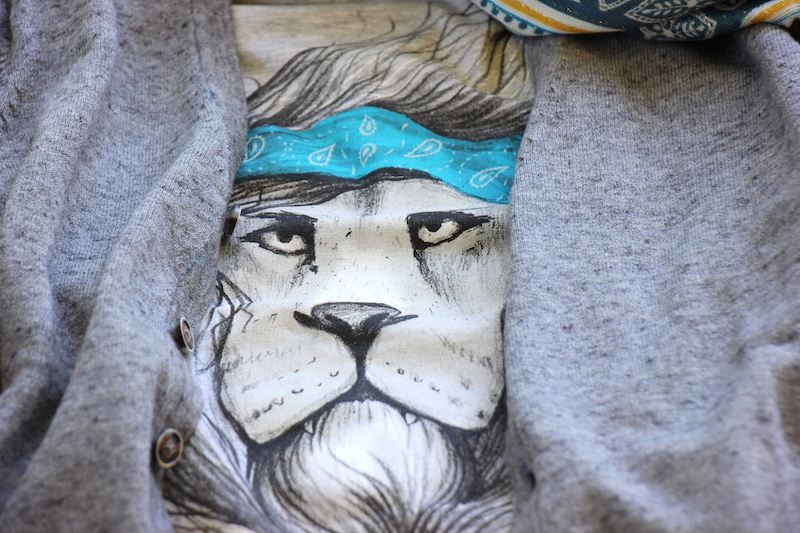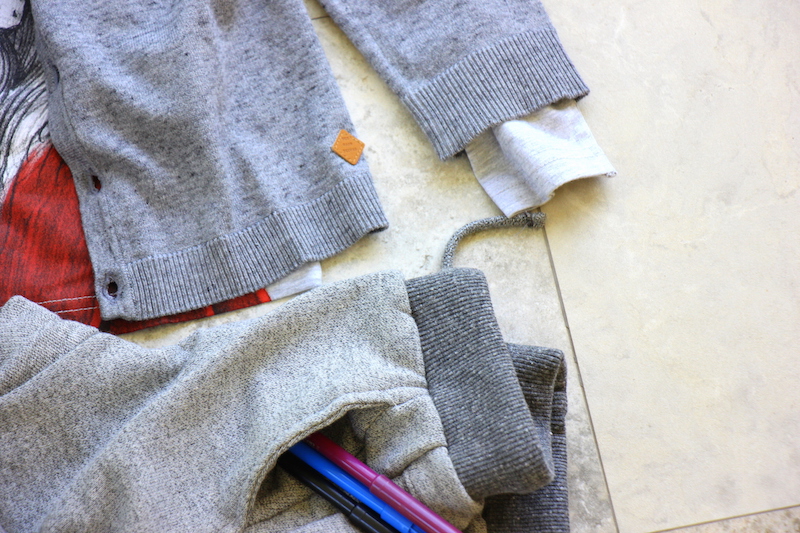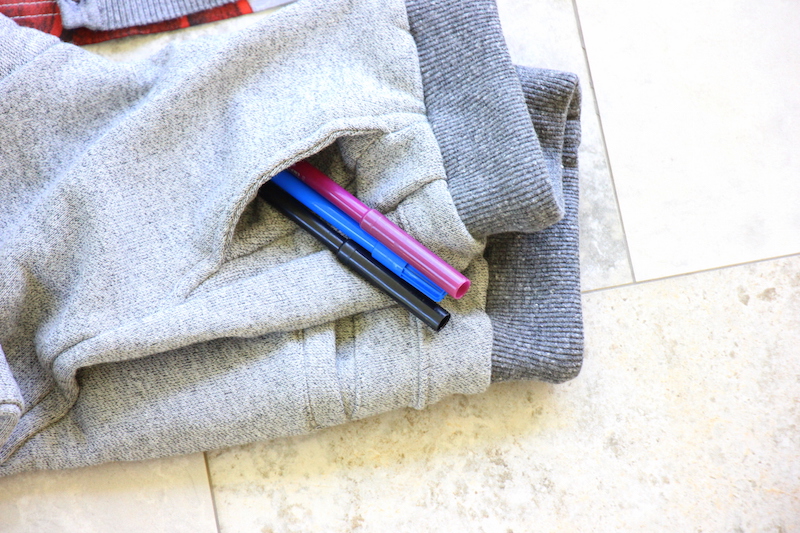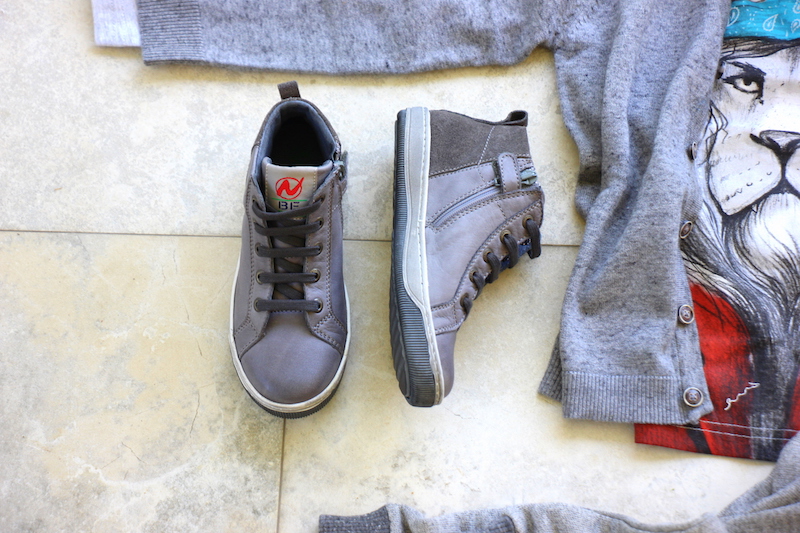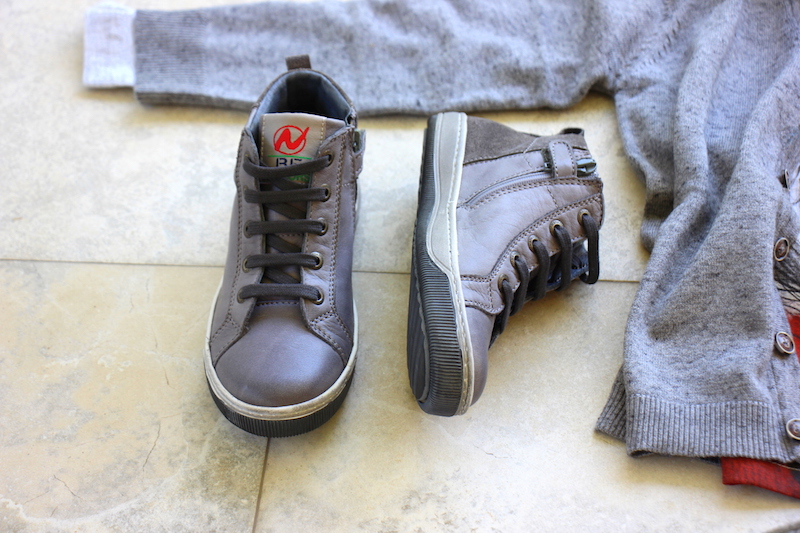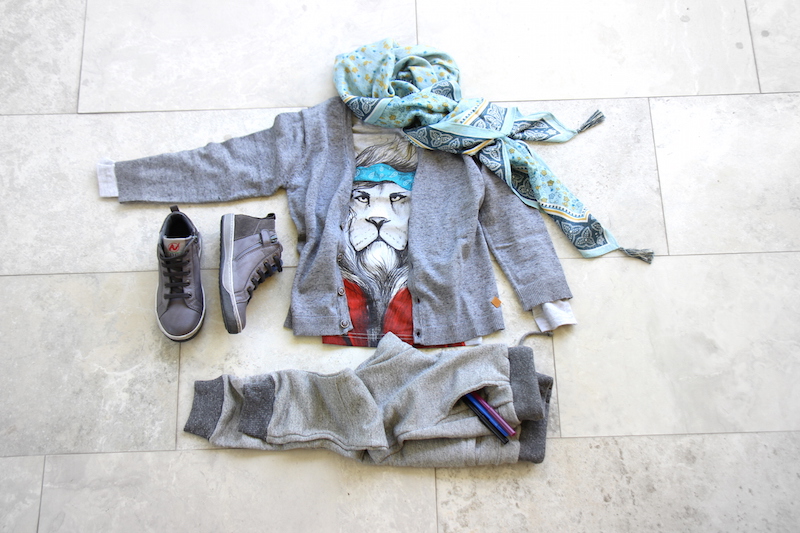 Male outfit for school:
FOULARD: Zara Kids
♥