Pisamonas shoes for kids and the discovery of a serious, attentive, colorful and fun brand just like these shoes.
Pisamonas shoes for kids and a practical, fast and cheerful world with a price that makes you want to go shopping. Now.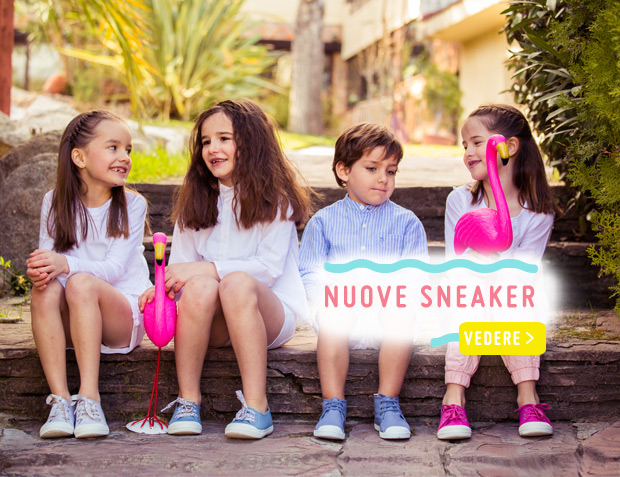 I wanted to try them, or rather, we wanted immediately to experience these Pisamonas shoes for kids. Fiammetta and I have seen on the site and it was love at first sight. Euro 28 was the surprise.
We did not know well the brand or the underlying philosophy, but after realizing that kids shoes are made with love, whose production takes place in Spain and, after realizing that the reason of low price mainly depends on the quantities of the production, we decided that the foot of Fiammetta would be ready for our first pair of Pisamonas.
Among the many online offers of quality shoes Pisamonas, we chose the sneakers. Yes, the sneakers, because in the end, never enough and Fiammetta the really always wears, even with fine clothes or a dress colorful and fun as in the look that we show you today.
Among the many Pisamonas shoes for kids, so we opted for the glitter; now you know, and I've already said in this post on the SI for the little girl for Spring, but a pair of glittery shoes must, of necessity, be present in the wardrobe of your child.
A click and go. The Pisamonas sneakers came in a couple of days and we just love it. Fiammetta was convenient to run and play, she felt at ease and was able to do whatever she liked.
Besides the comfort and lightness, Pisamonas also thought to modernity and to the "fashion" side realizing fashionable and delightful children's shoes. Lots of colorful sneakers (with or without laces), the wonderful Minorcan, a delicious new collection of sandals for girls in 2016.
Also infinite choice for boys, from sandals, to espadrilles, from moccasins, to the wedding shoes.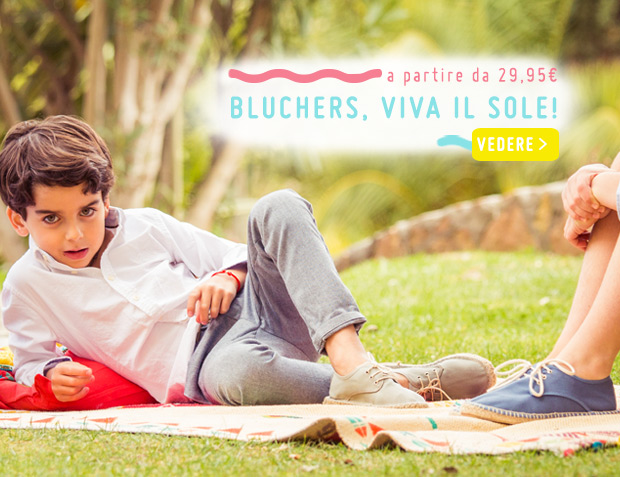 Even infants and women will find something among the endless proposals of Pisamonas and certainly at a really great price.
We have chosen, in fact, these glittering silver sneakers that will not only be lightweight and practical for Spring, but are also super fashionable and trendy for the summer evenings.
Combined with a dress that we worship from  MSGM Kids that is orange (MUST of the season) and with the tropical print (another seasonal MUST). Three MUST together, then, for an original, not obvious and perfect for any occasion look.
Do you want to see it in detail? Here it is…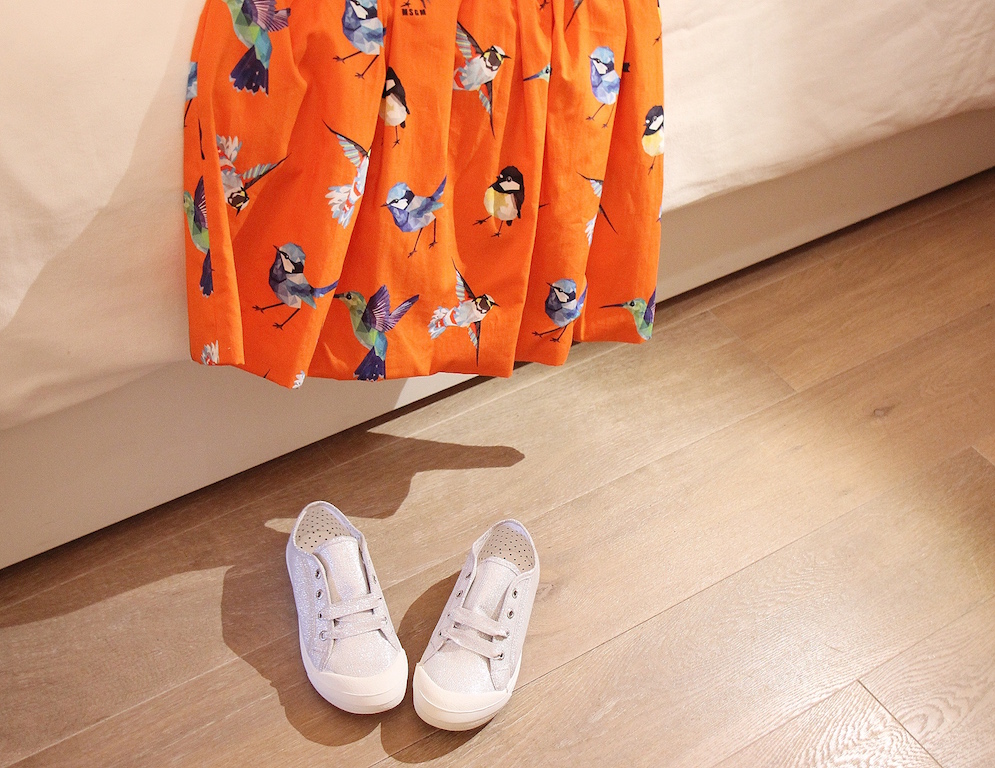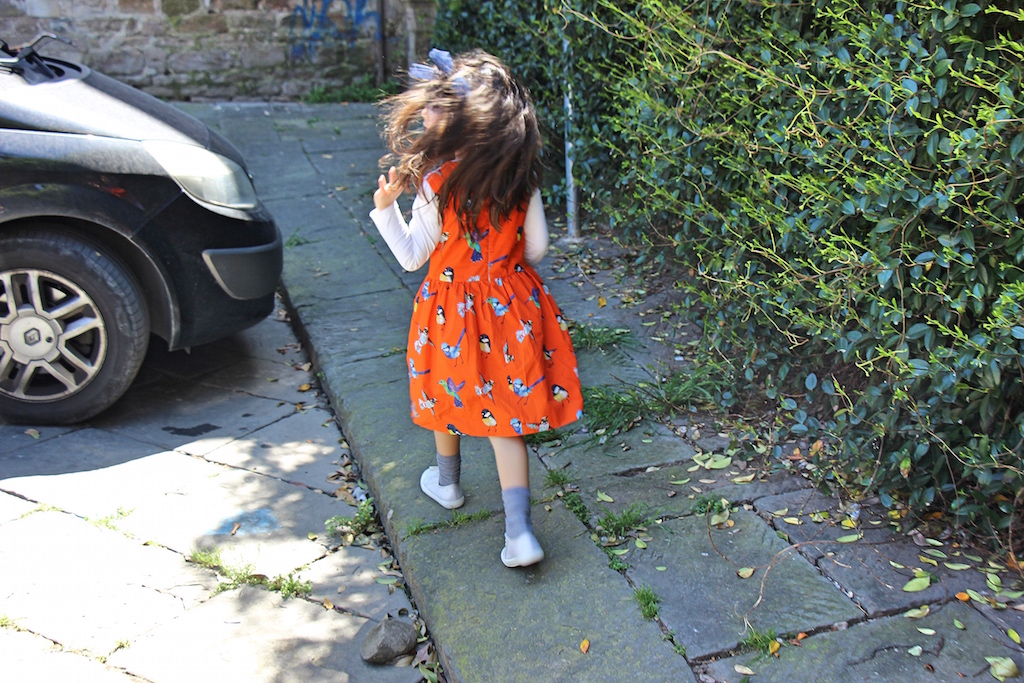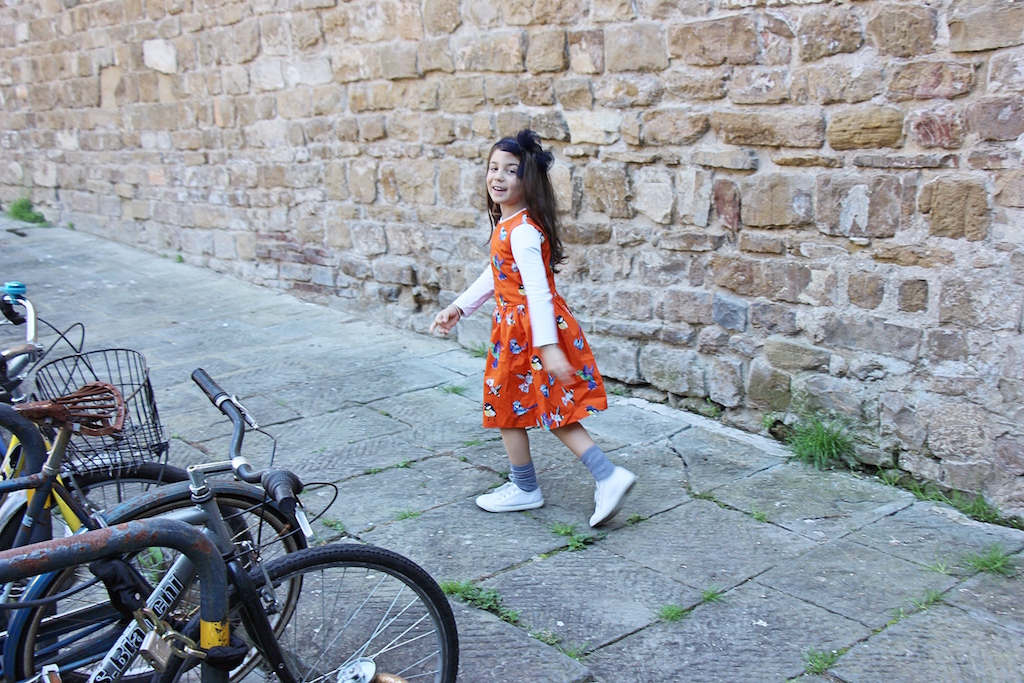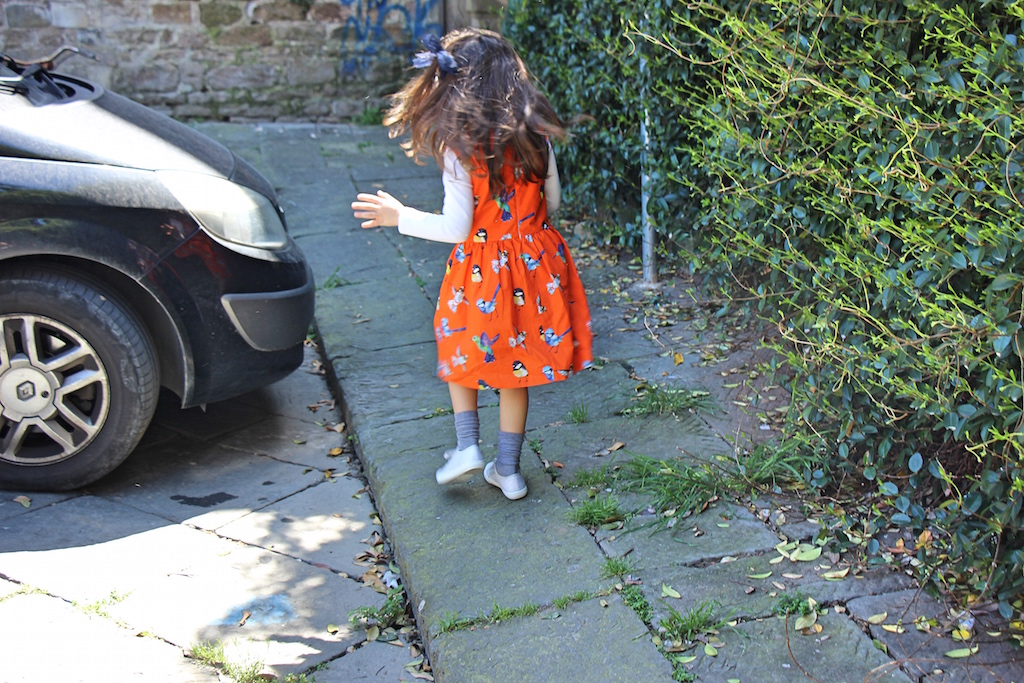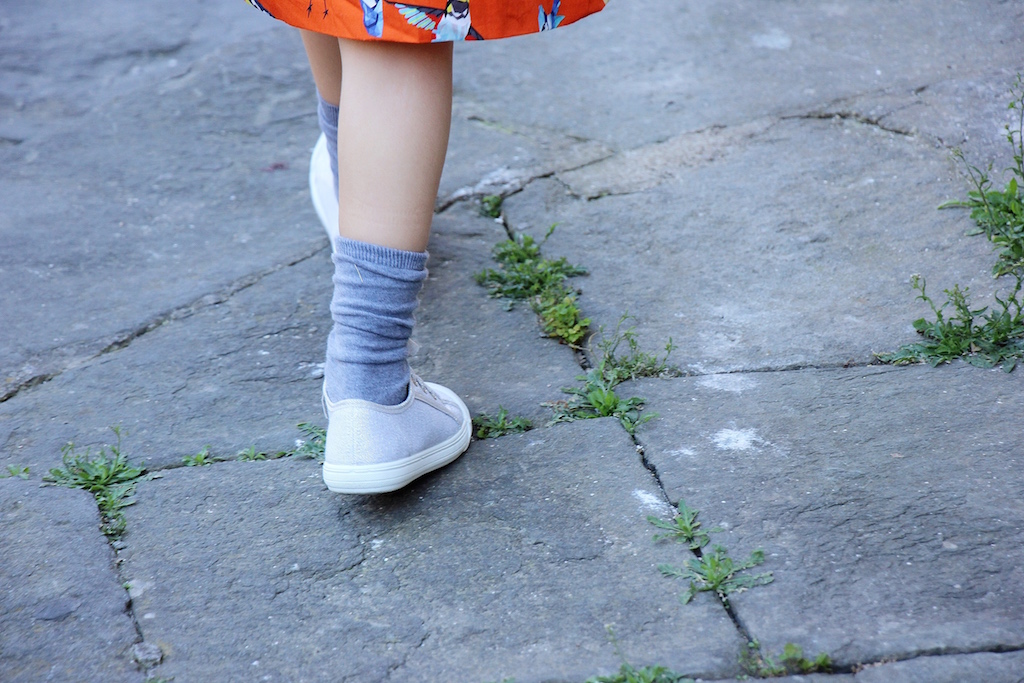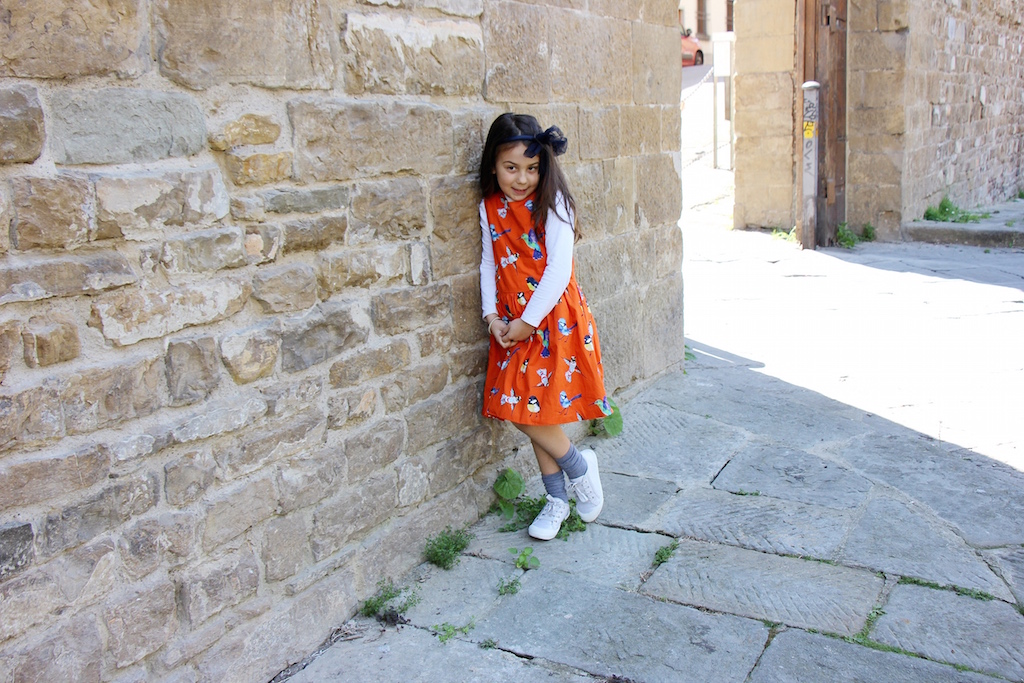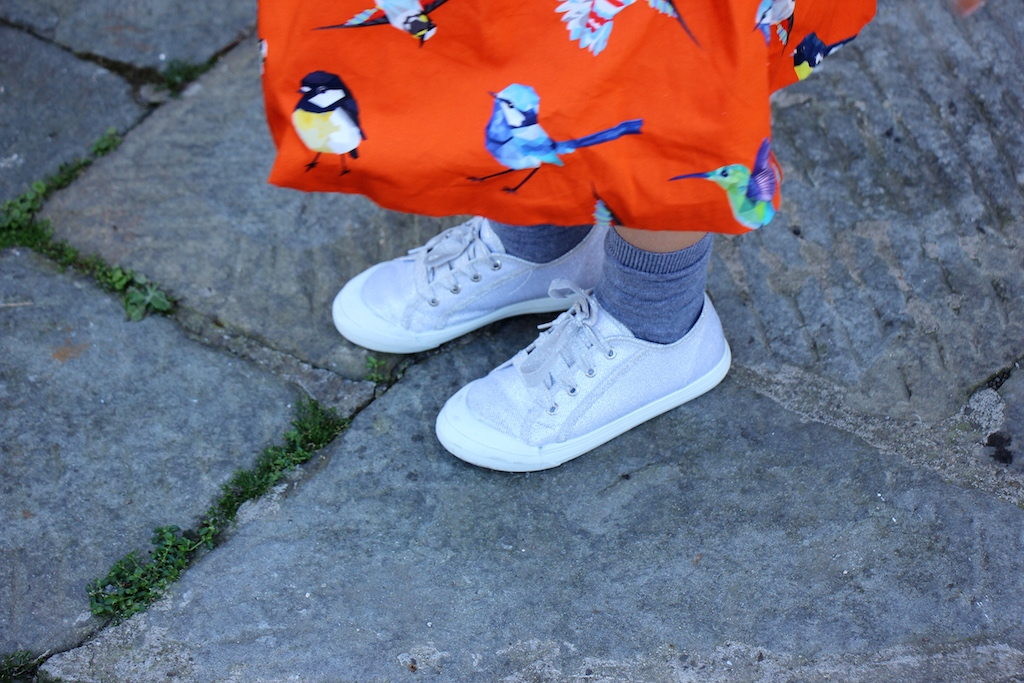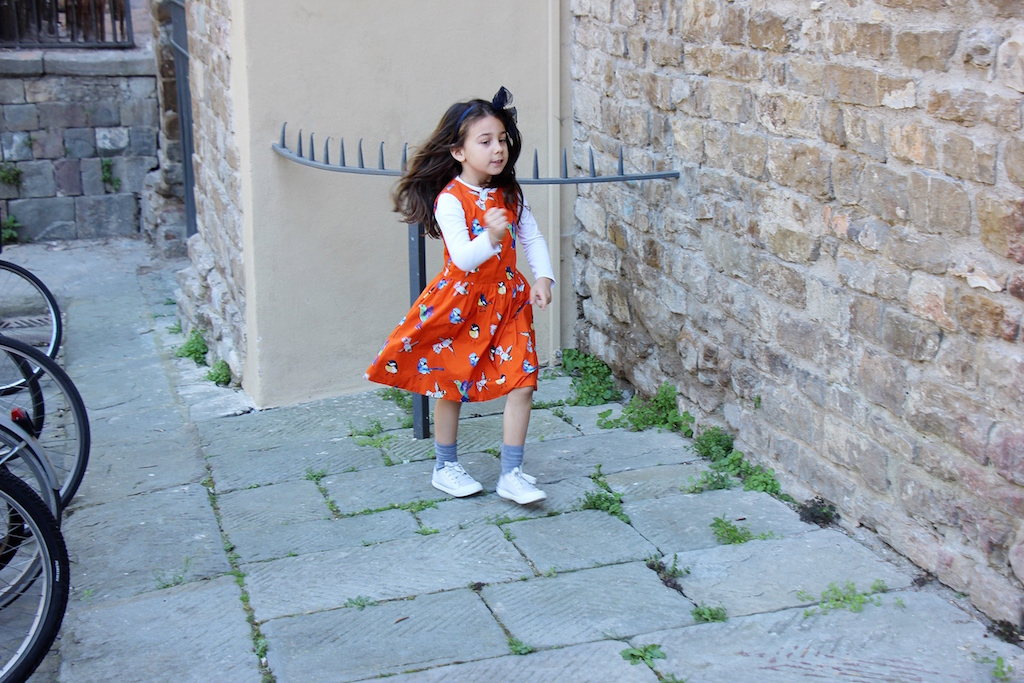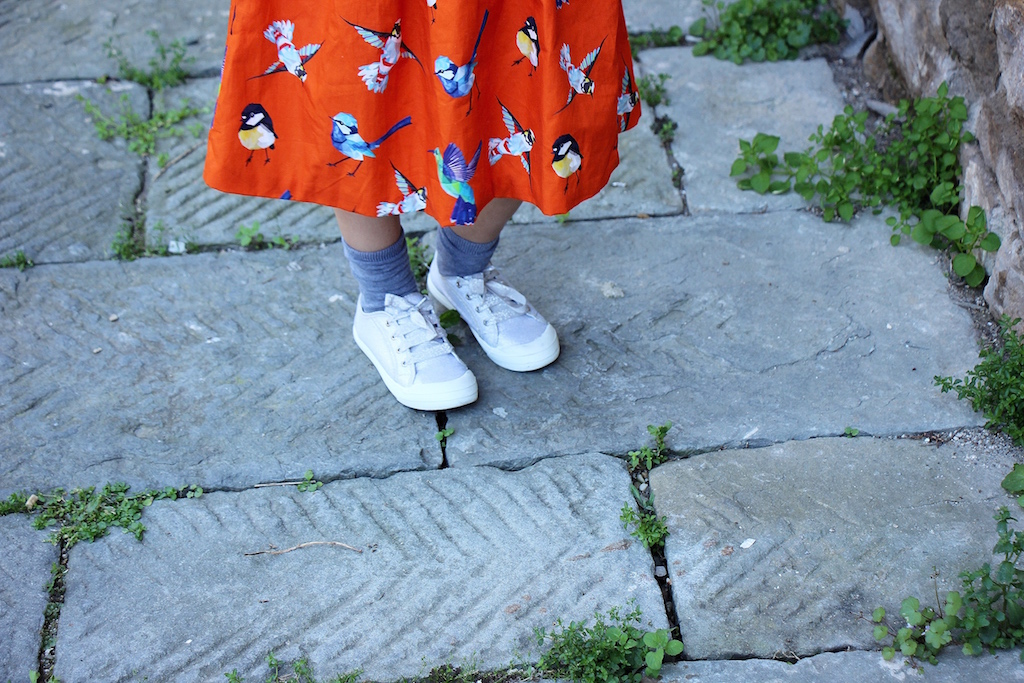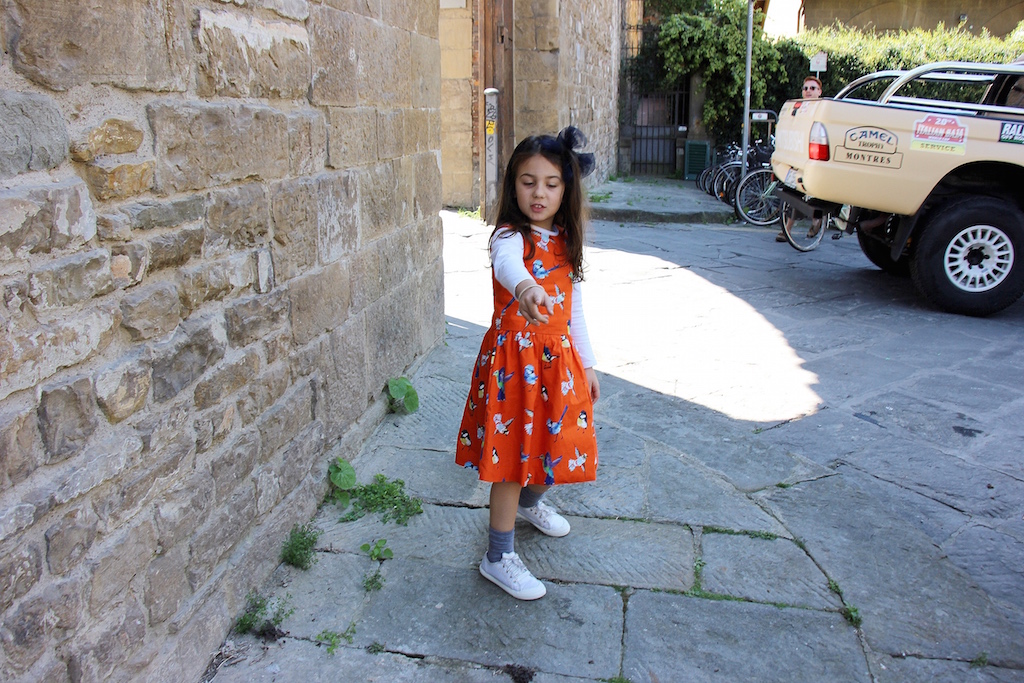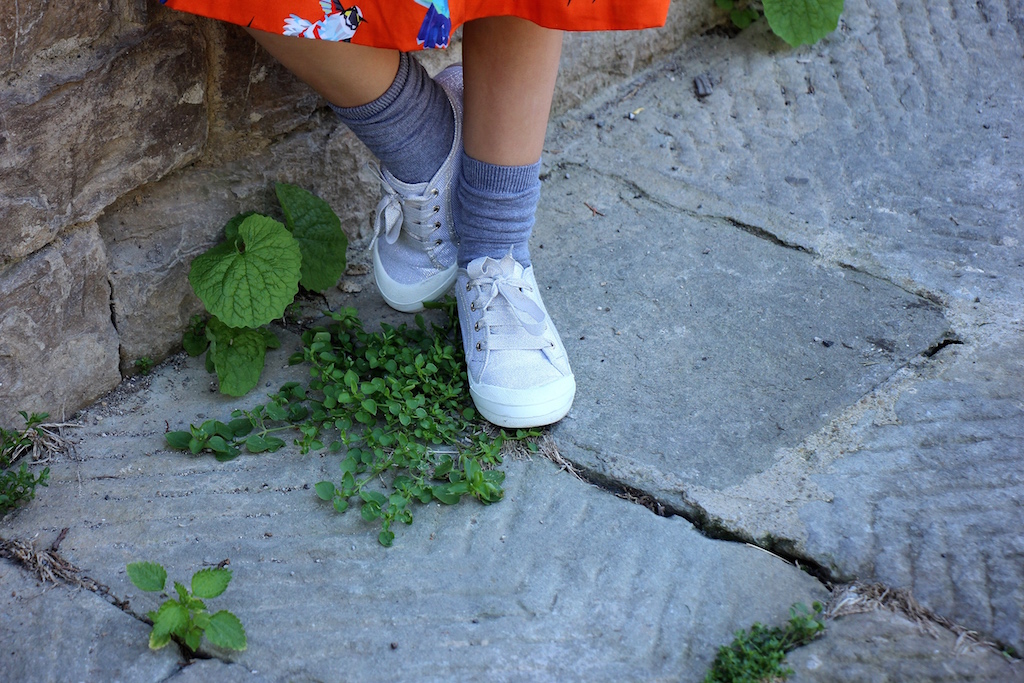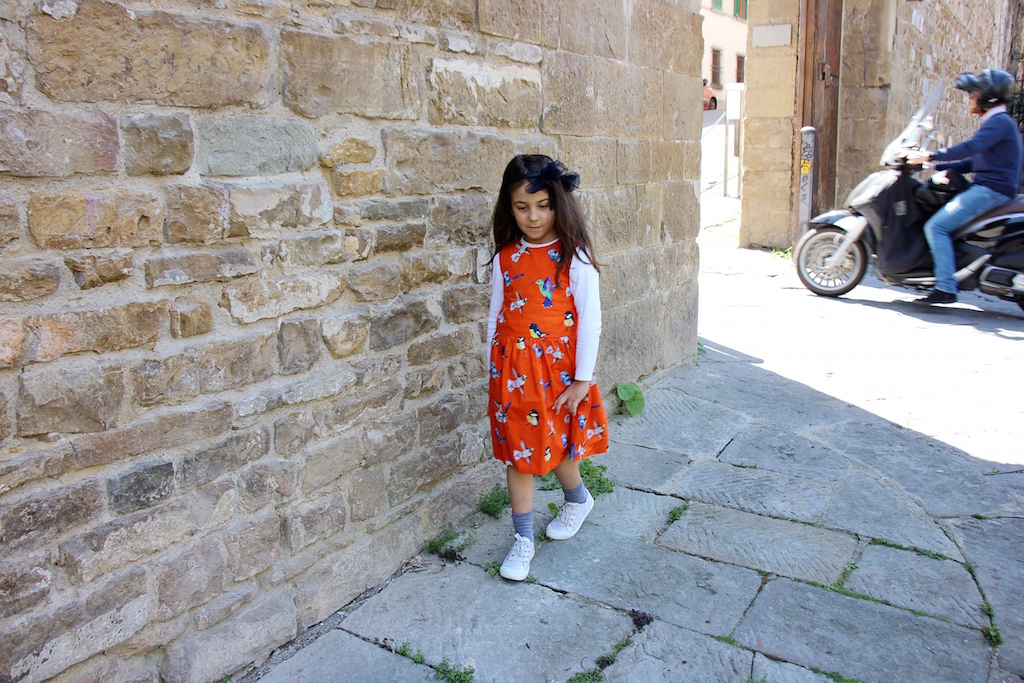 Look with Pisamonas shoes for kids
DRESS: Msgm Kids
SHOES: Pisamonas
HAIRBAND: Magil
♥
What do you think about??
♥