Mini look cute and fun for little girl with a brand unique and special. Here it is Vivetta kids and little Marta in my tutorial on kids fashion.
Mini look unique and fun? You will be satisfied with colors, prints, fabrics really wonderful thanks to a brand that sees a couple of seasons the birth of the "kids" and that we have all come to worship.
I talk about Vivetta. And Vivetta, today, speaks for me.
I'll explain in detail how a mini look for girl can become really different and modern by some images taken directly from my last tutorial on fashion kids on italian program Detto Fatto and through the little Marta who has been able to wear Vivetta in a fun, playful, spontaneous way, just like her.
A red skirt in cotton (which will be fine for the Spring) with Dalmatian printed above (that Caterina Balivo has worshiped), a shirt, a classic symbol of Vivetta with two hands meet and a coat with patches that makes it harmonious and super modern.
A mini look, in short, suitable for both important occasions (with ballet flats or shoes a bit more elegant), both to the more casual (just match over a white sweater and a pair of boots, which, as you know, are another seasonal MUST).
During the tutorial I paired this girl look with white tights and a pair of ballet shoes from Naturino that Marta has adored and who made her so chic and really like a princess.
She loved her mini outfit made for holidays and I believe that it can serve to you to create a fun look that dares a bit, but never exceeds and keeps alive harmony and delicacy.
Here they are Vivetta, Marta and a mini look really very special little girl.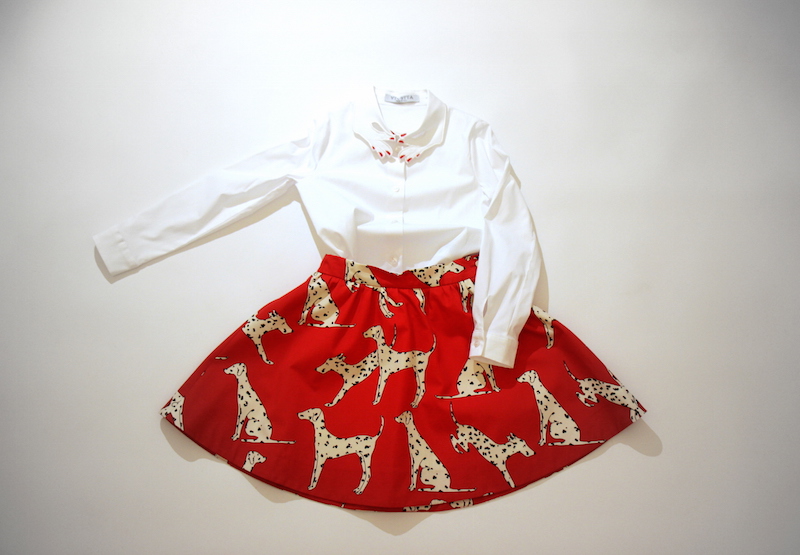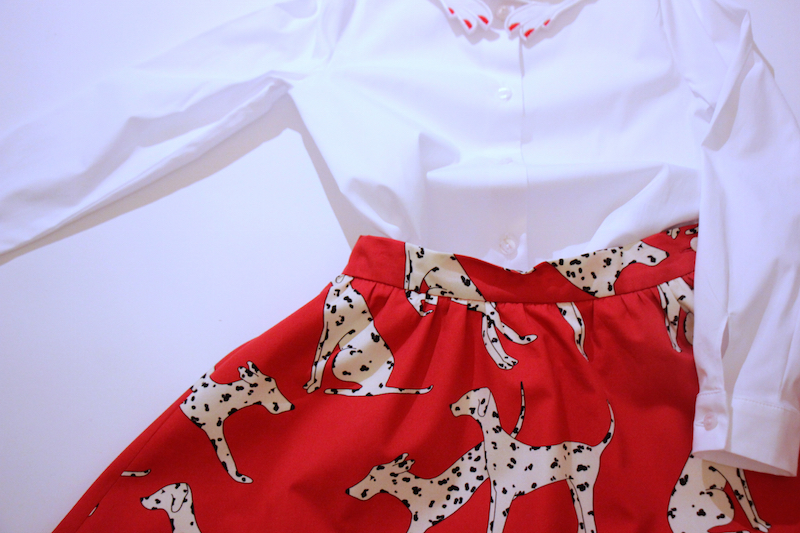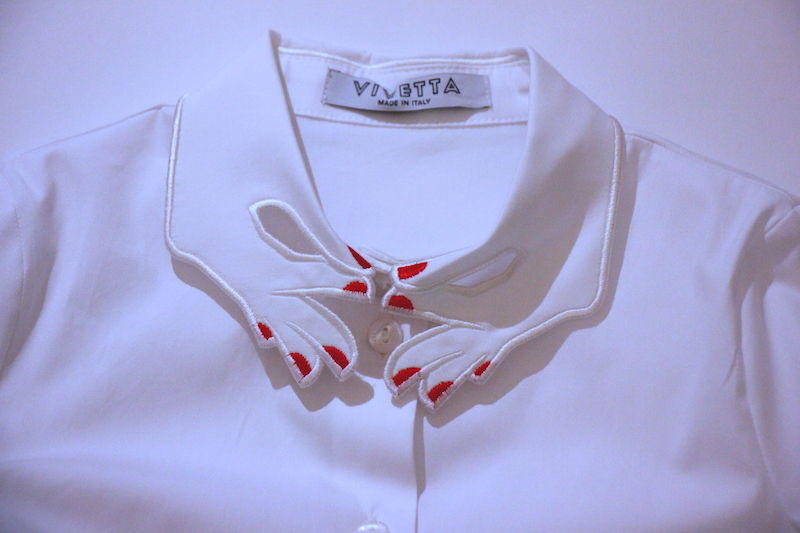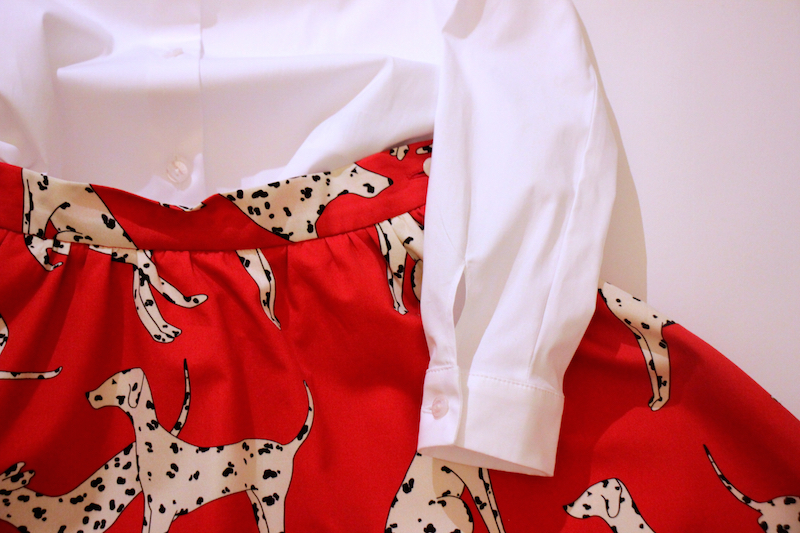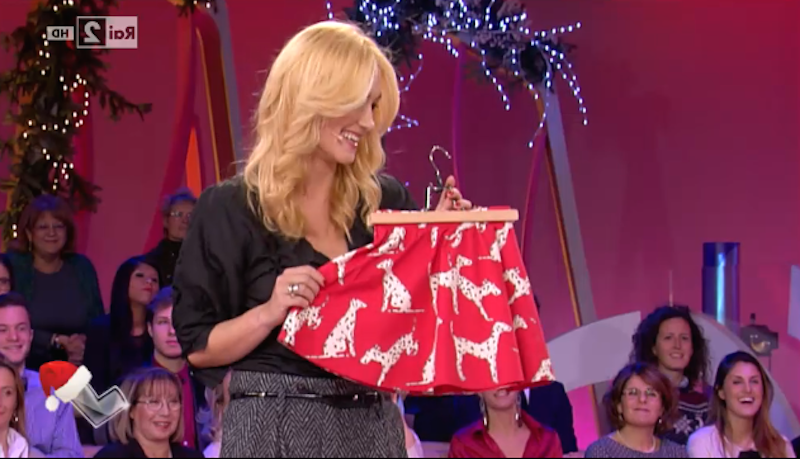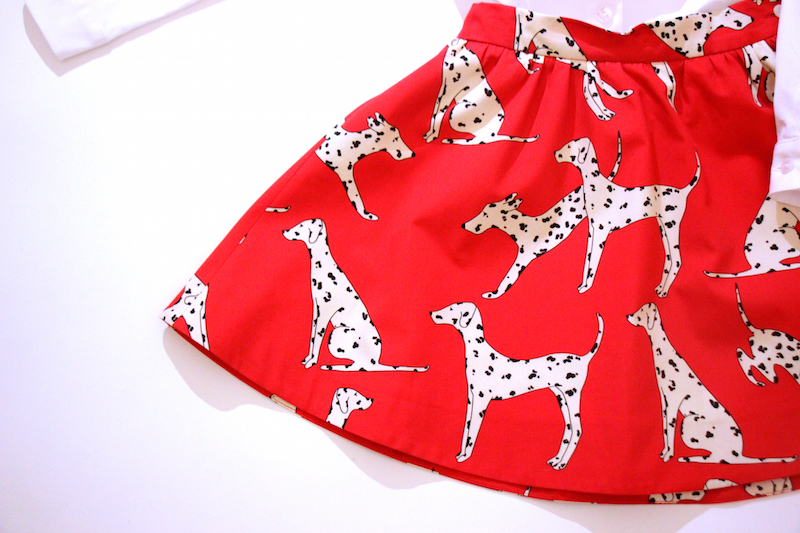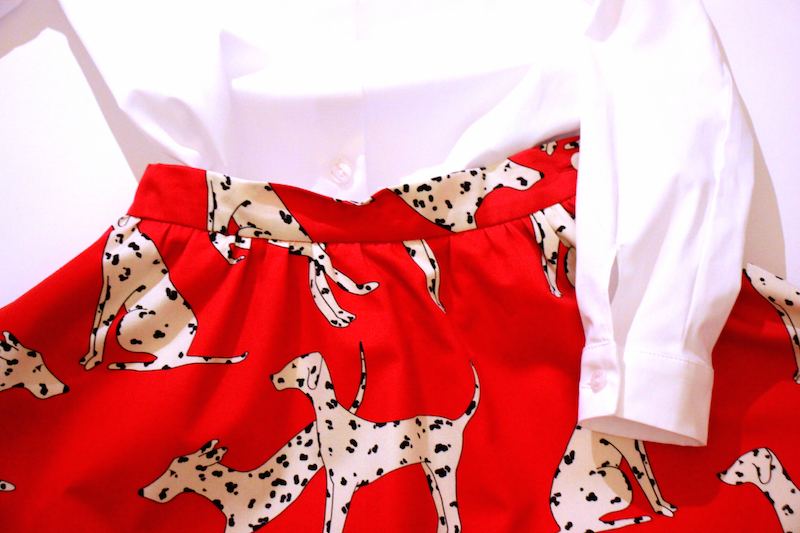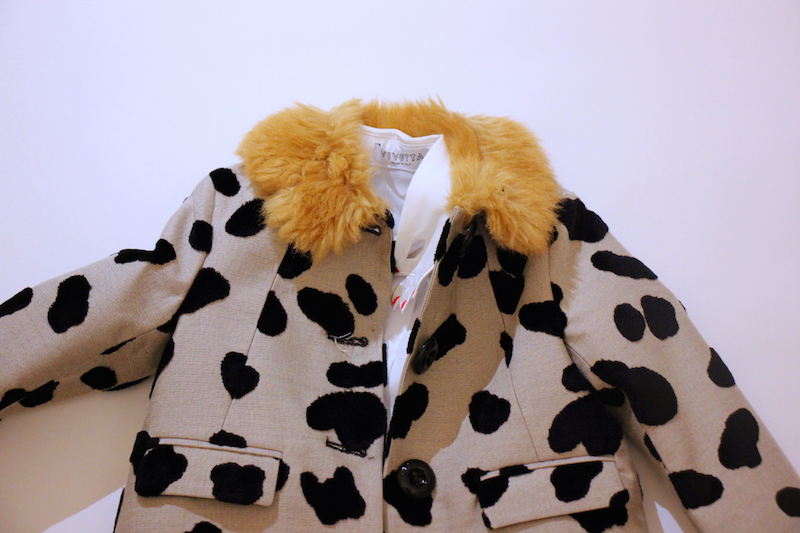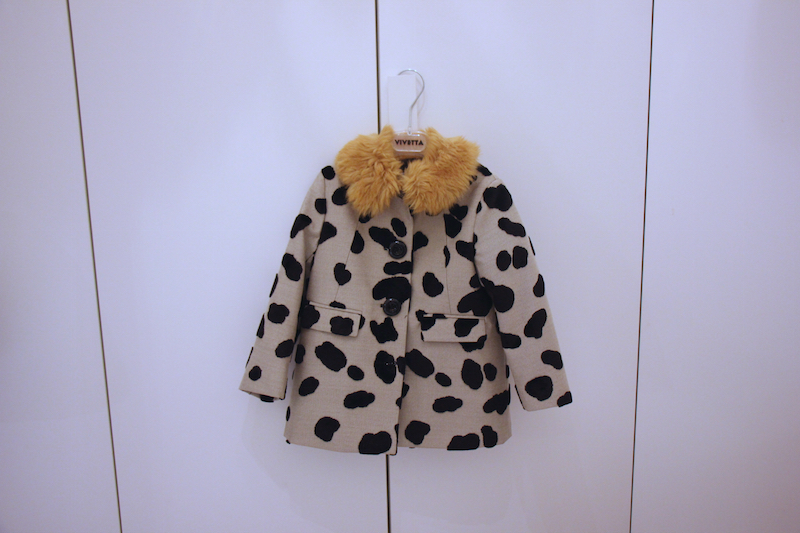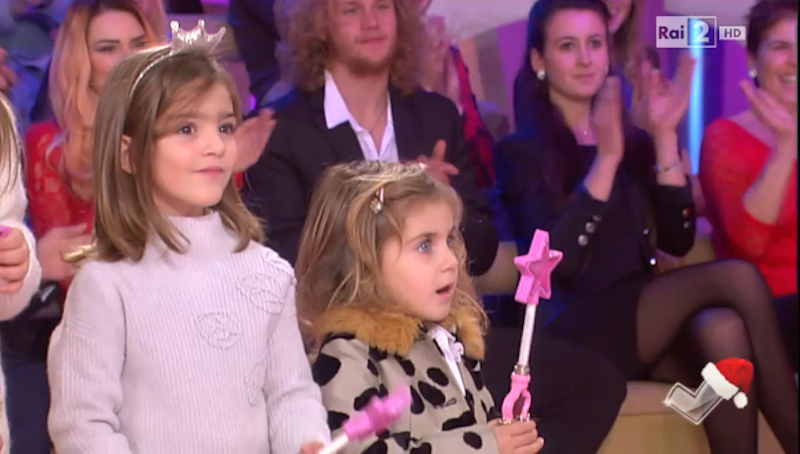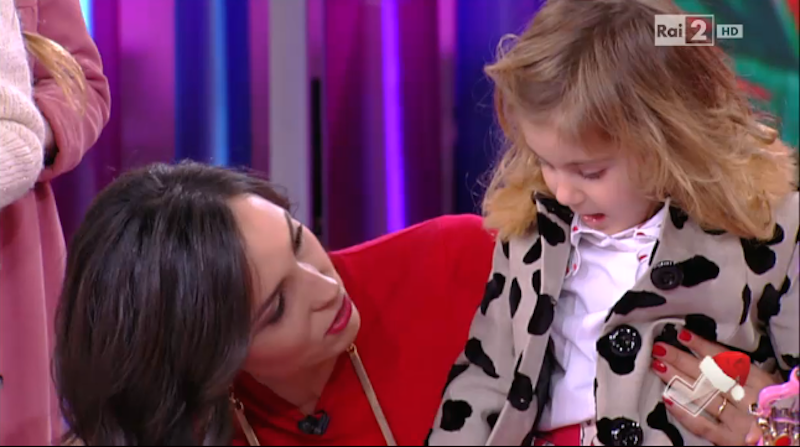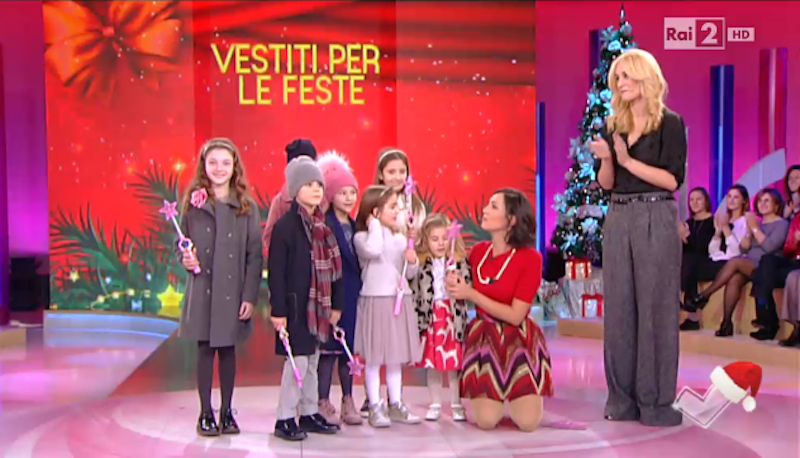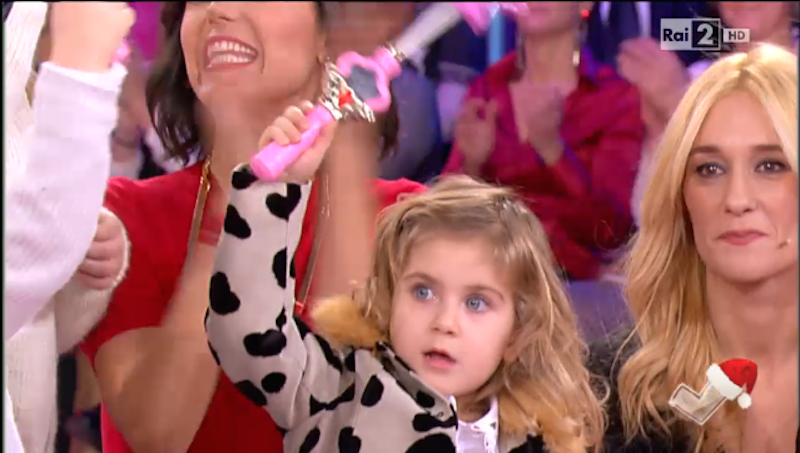 Mini look: Vivetta
♥