Fashion kids. Are you punk and fashion?? We like this style a lot and today the look of Fiammetta is perfectly in keeping with these wonderful Balducci and with dress from Rubacuori
And are you fashion kids??
We love fashion and we love the punk style … 😉
As I've said in many posts, black for children has become a "everyday friend" and our closet has suddenly darkened. Black is modern, super fashion and very original if well matched and if taken in the right occasions. Black is something new for kids and I really love it for Fiammetta for special day and events.
And we chose black and modern also for the shoes, which was most often blue, pink or colored. We have always loved shoes with neutral or well-defined colors, but never as this year black is entering in our daily lives and we had to think also, and above all, to the shoes. Back shoes to match with every look and with your favorite punk style.
We felt immediately in love with this model from Balducci, chosen directly from the online shop that drew our attention to details, colors and soles with comics.
The black with gold laces and lateral detail makes this model rock and gritty and the sole with comics, in fact, gives to these fantastic shoes an air witty and fun.
Fiammetta would like to use them every day, but for the school, in addition to the ones she wear each single day, we have chosen, always from the collection B feel from Balducci, a pair of easier sneakers, with stretch and in more neutral colors.
I'll show you at the end of this post and I know that you'll find them as fabulous as the other one .. 😉
Meanwhile I'll show these Balducci B feel that we matched with a fantastic punk dress from Rubacuori Girl (who now know how much we appreciate this brand, especially for the value for money). This dress is black (I'm ill-treated, I know), but with these fun applications, it's really modern and original.
He it is a perfect match with our Balducci and Fiammetta played and had fun like she wear the gym suit. She has adored this look with her new shoes and her fabulous dress.
Moreover, when one feels at ease wearing comfortable clothes, the suit can be really forget definitively ;-). really definitely.
Here are some photos of a punk and modern outfit really perfect for fashion kids all designed from italian brands Balducci e Rubacuori.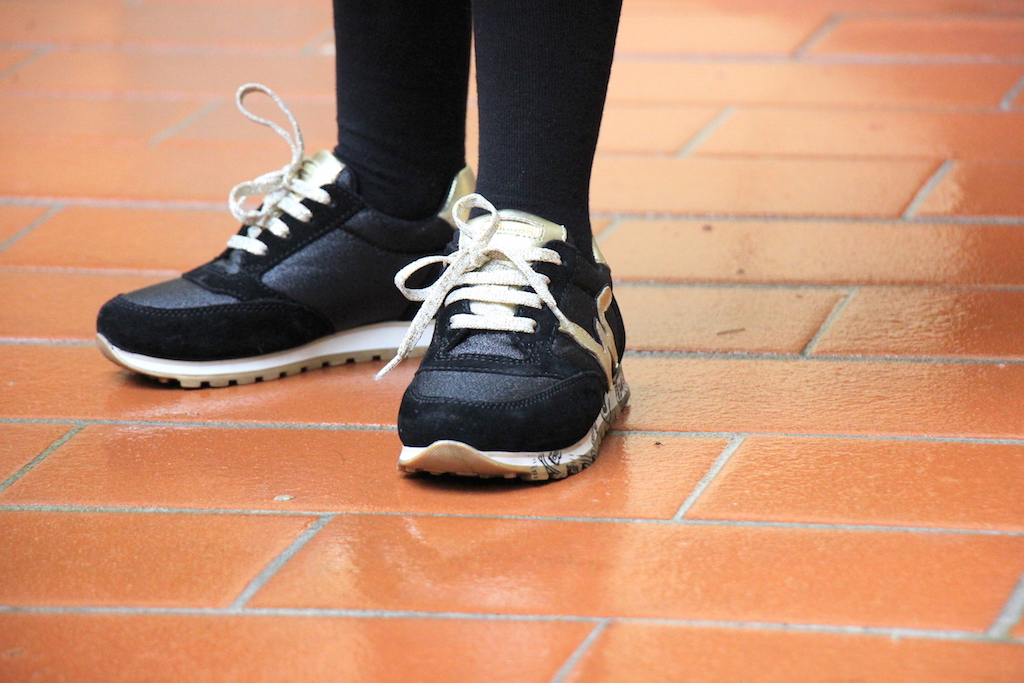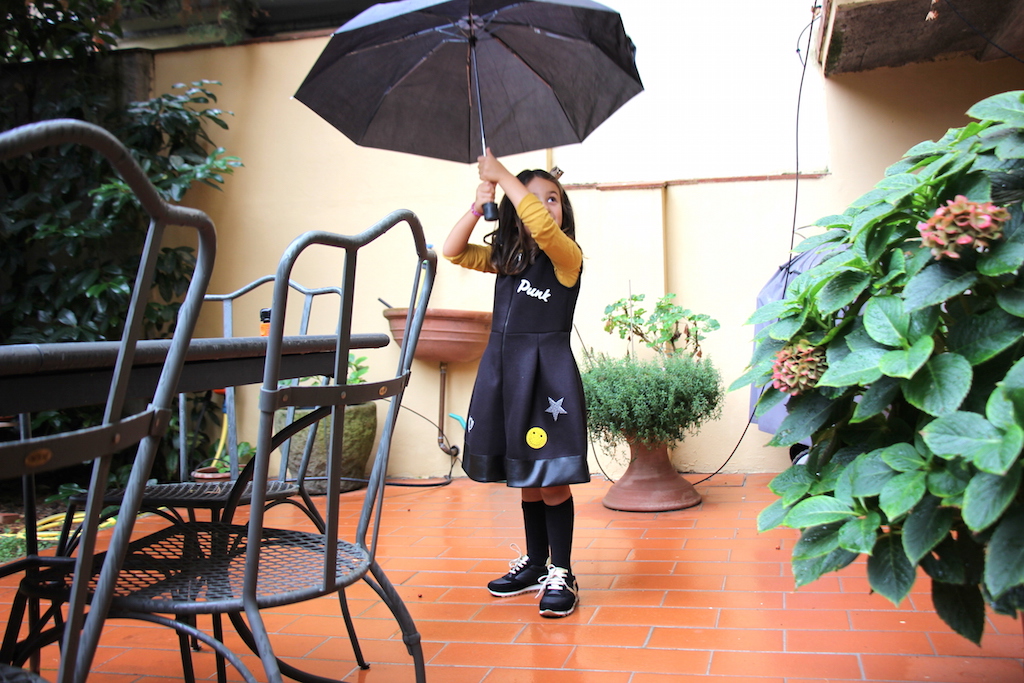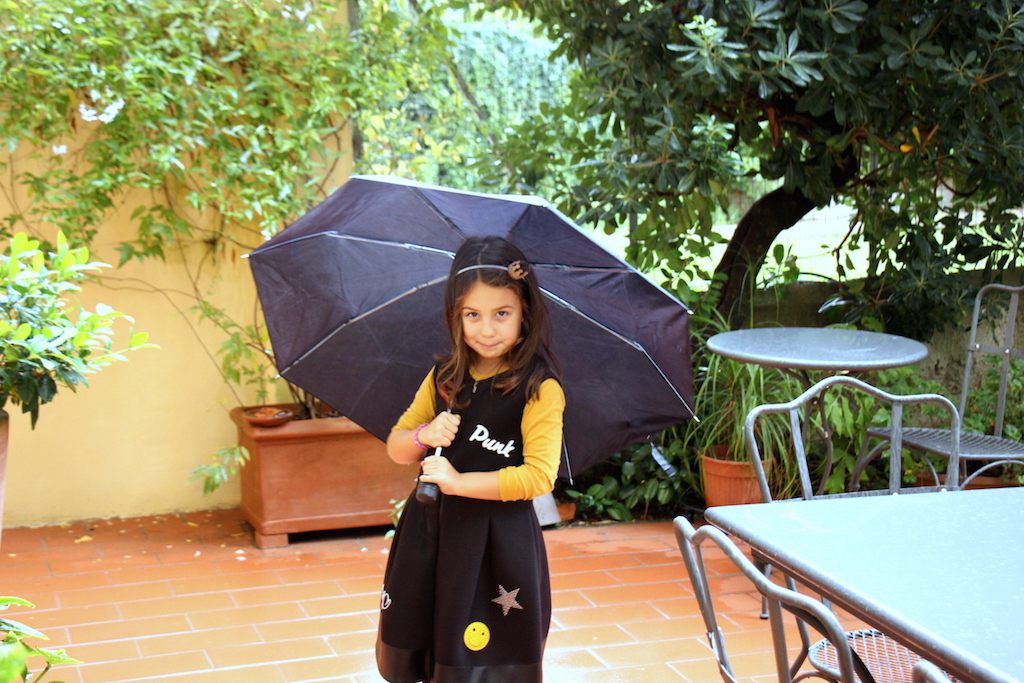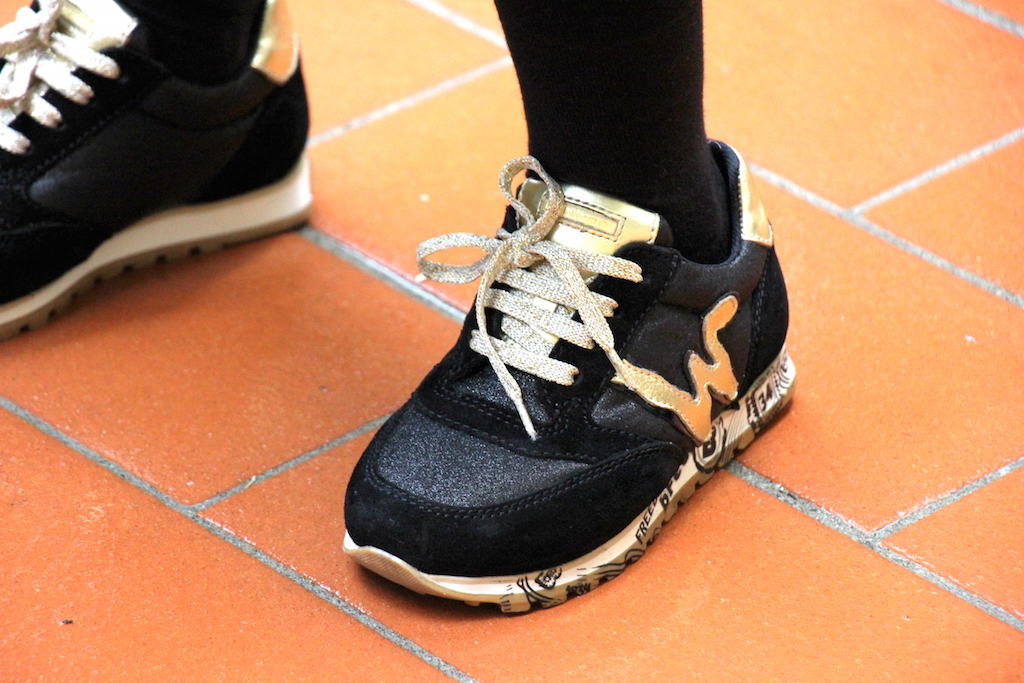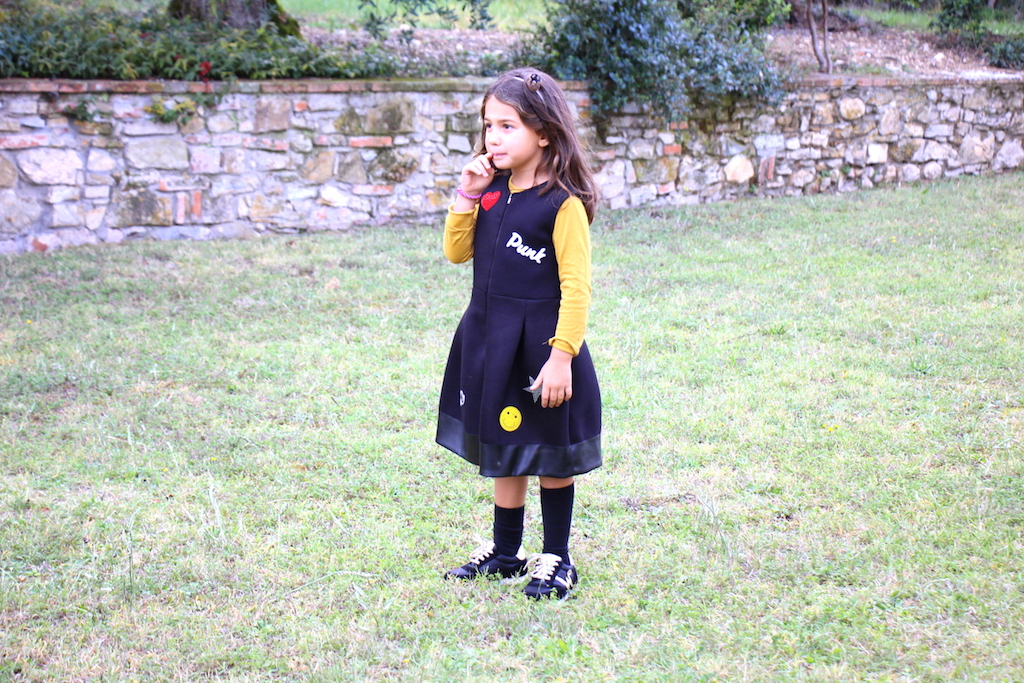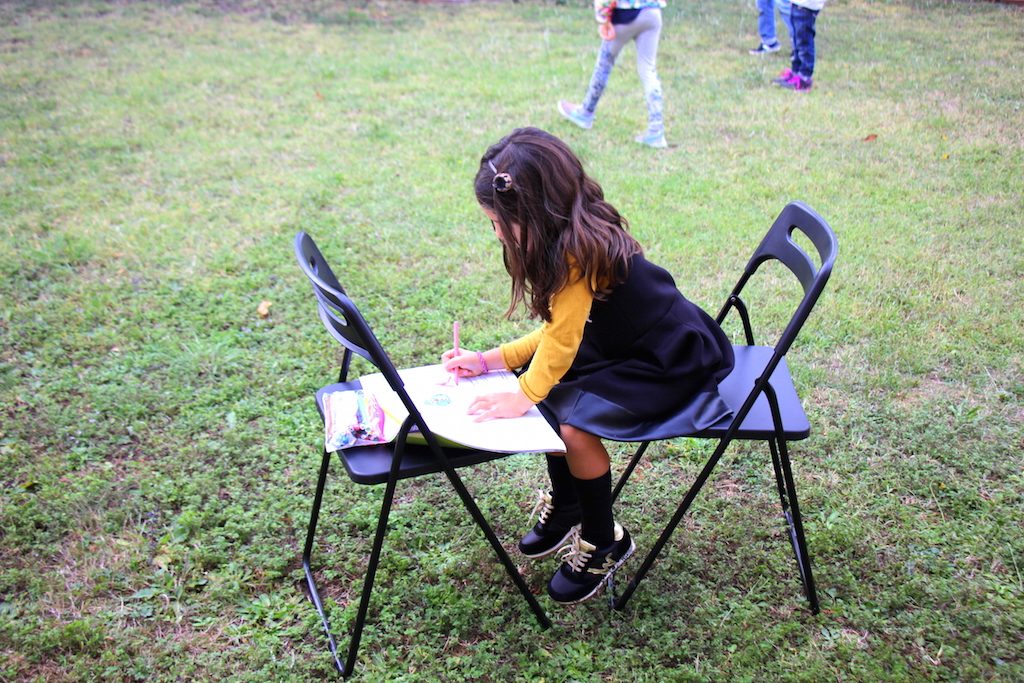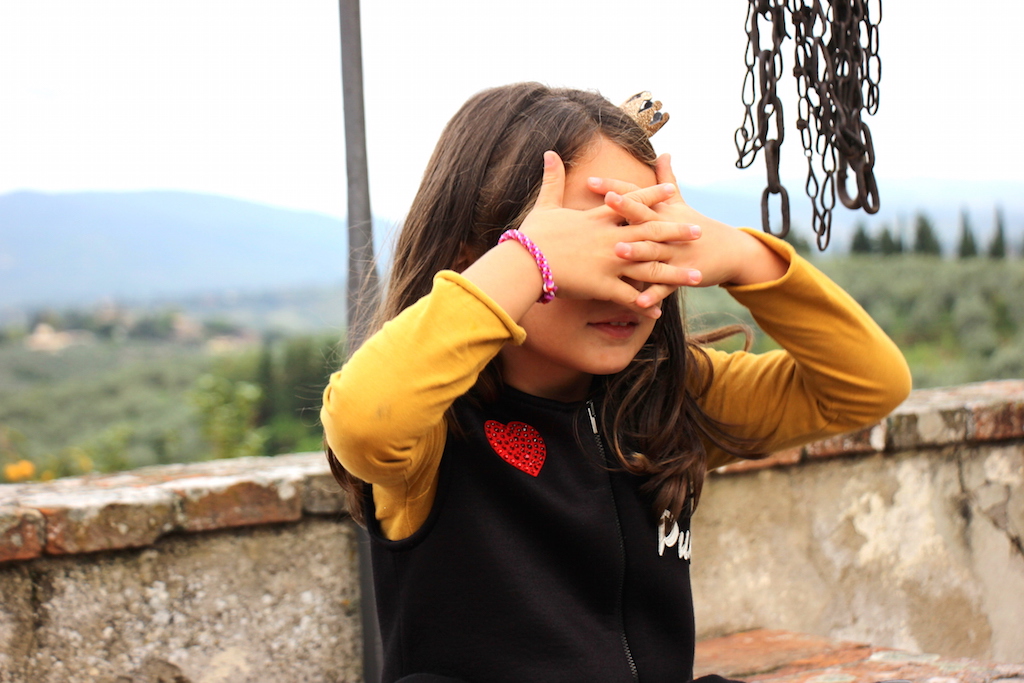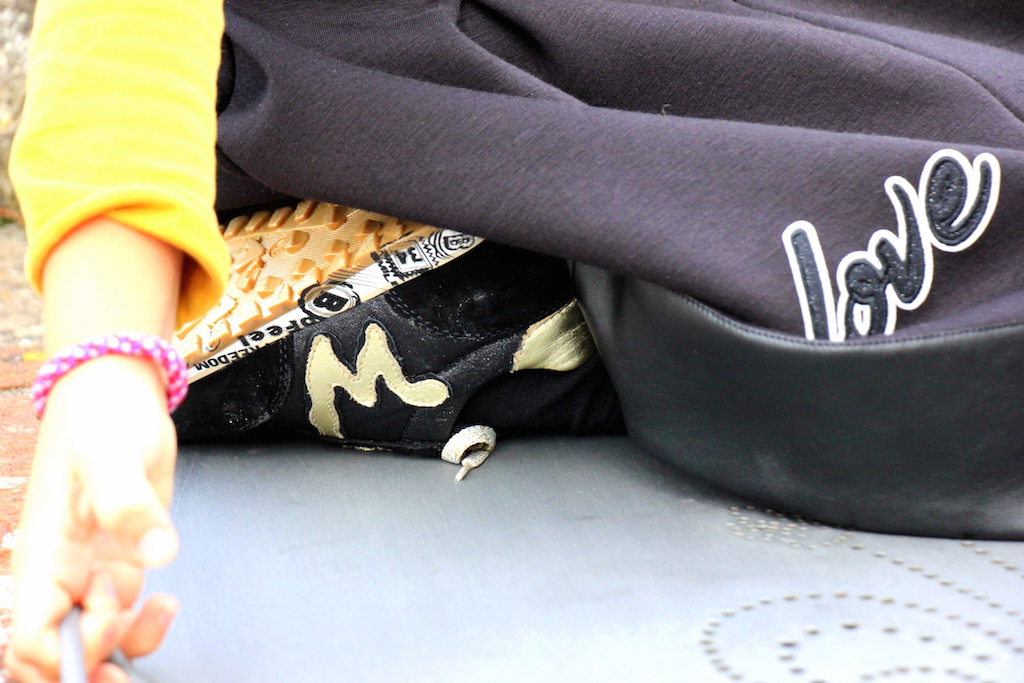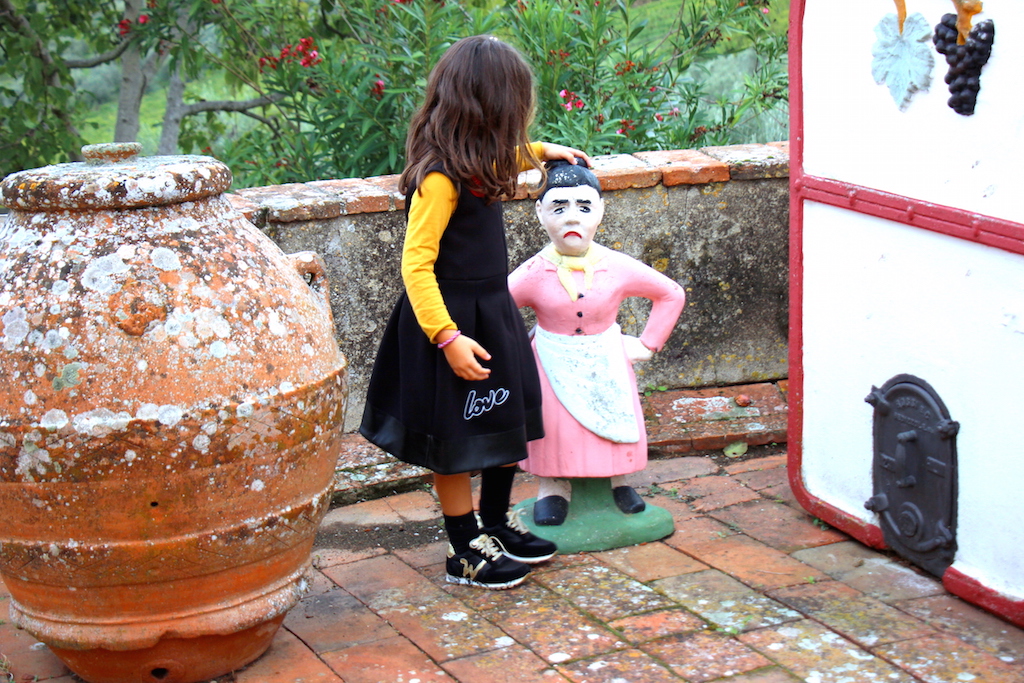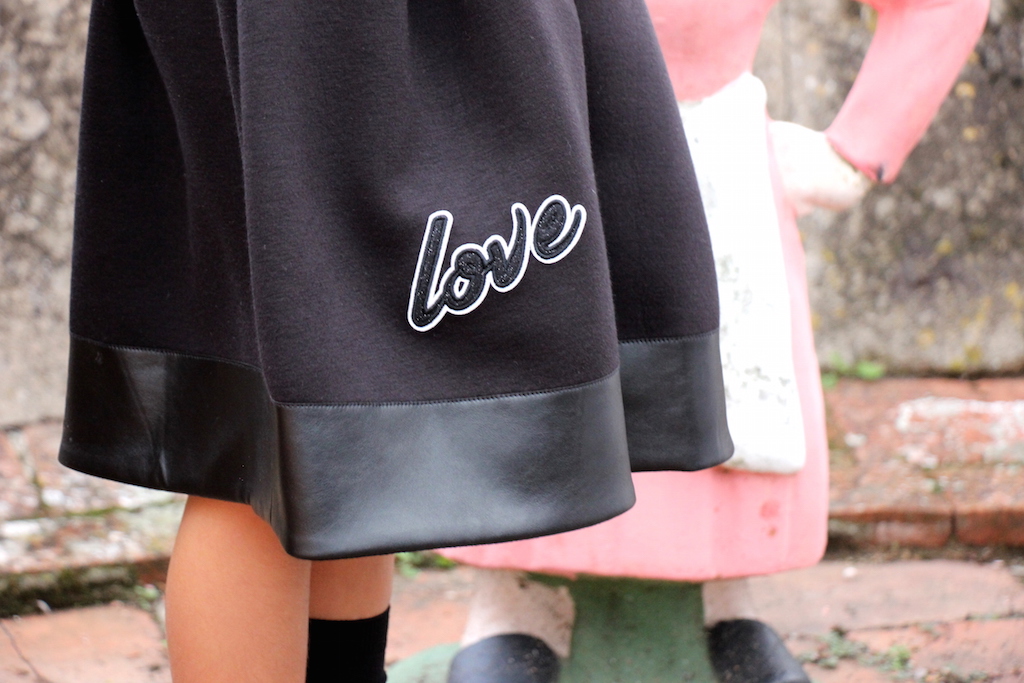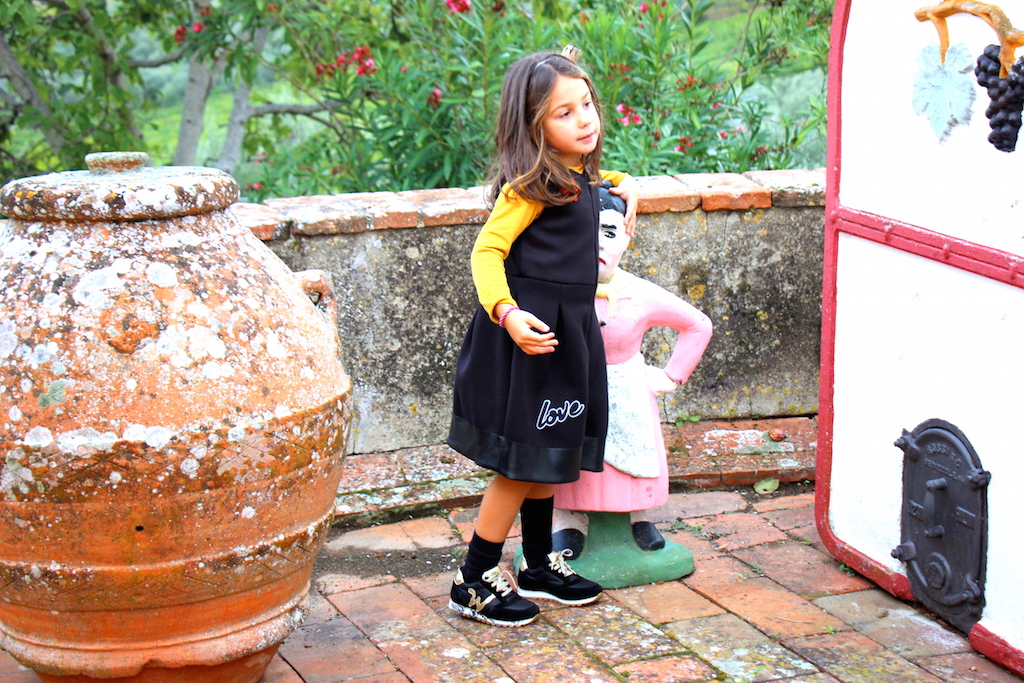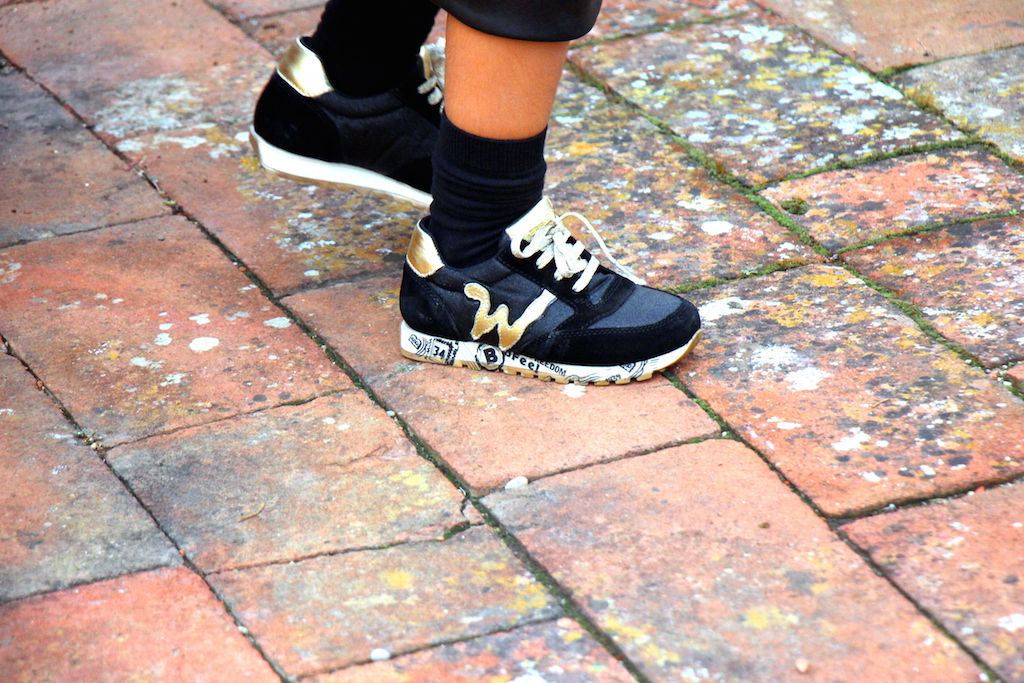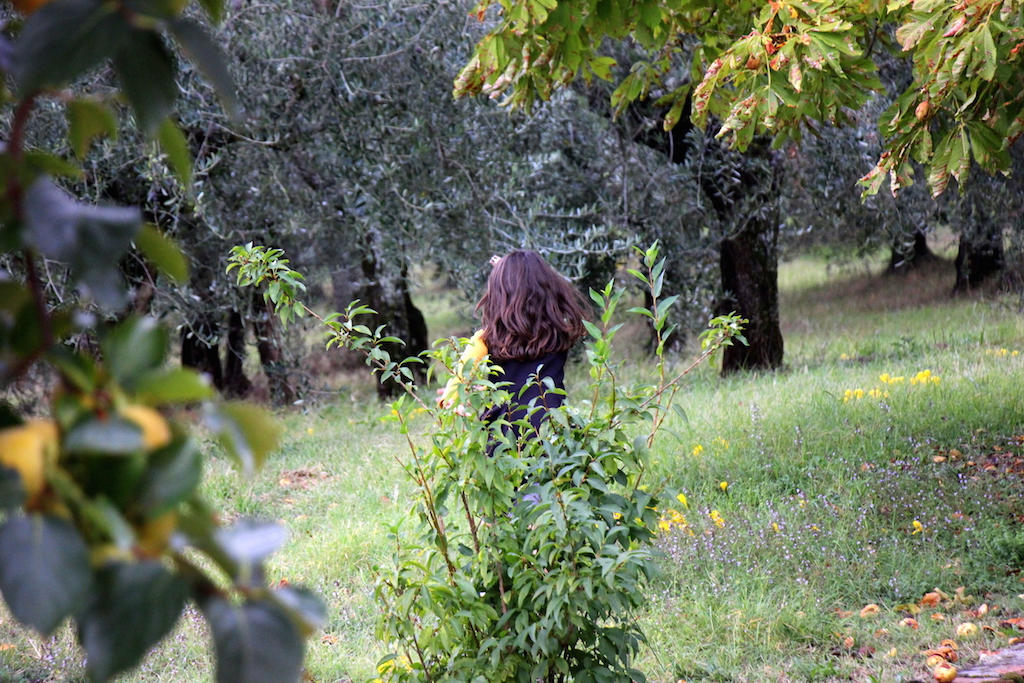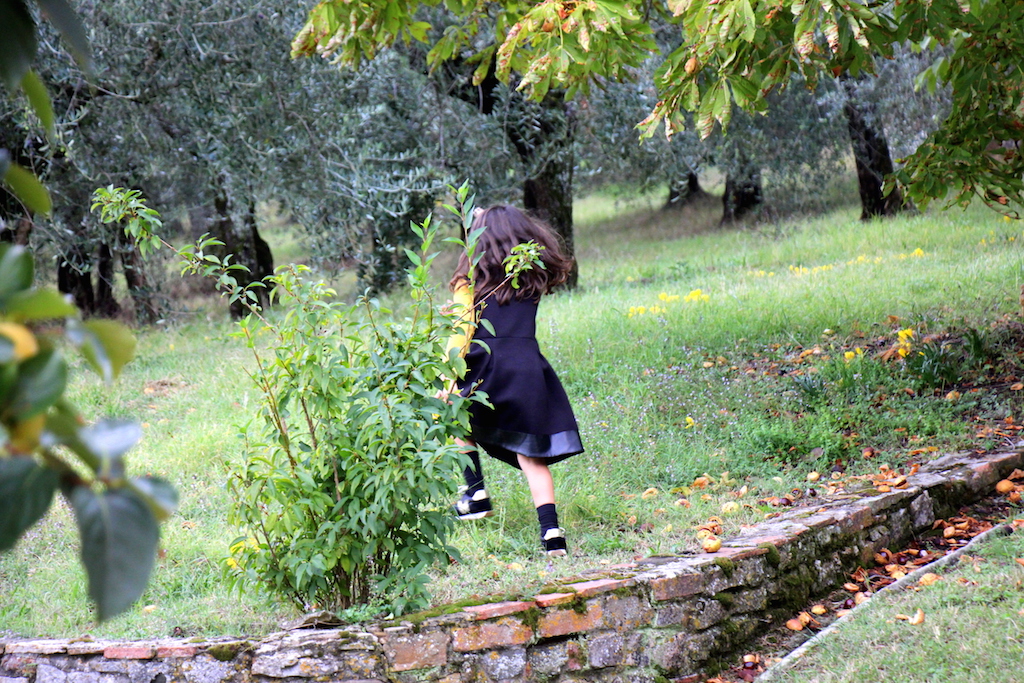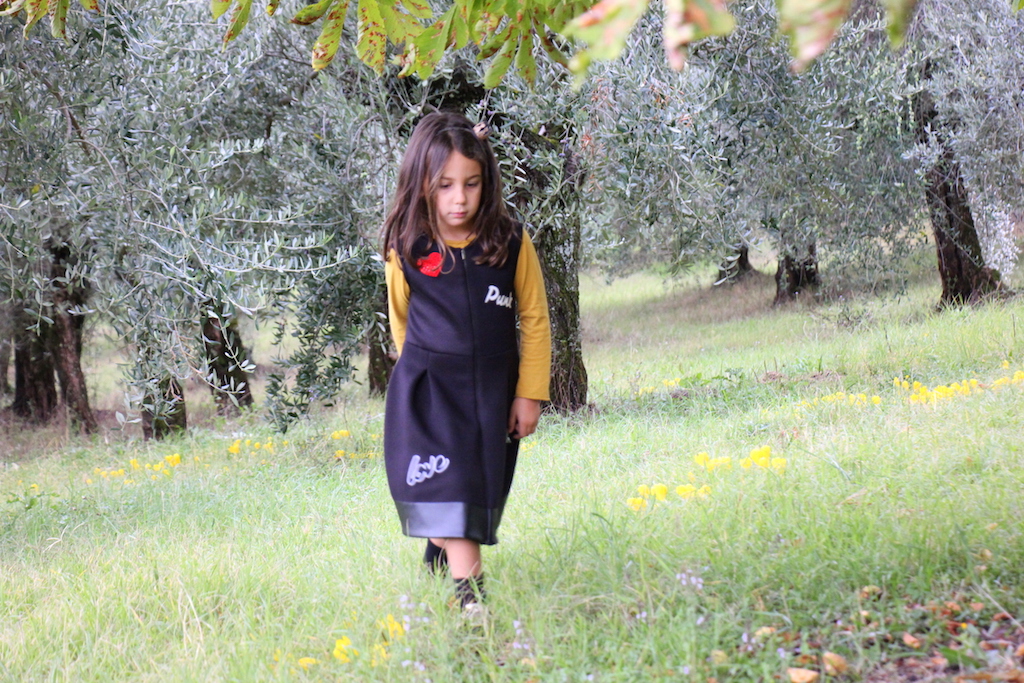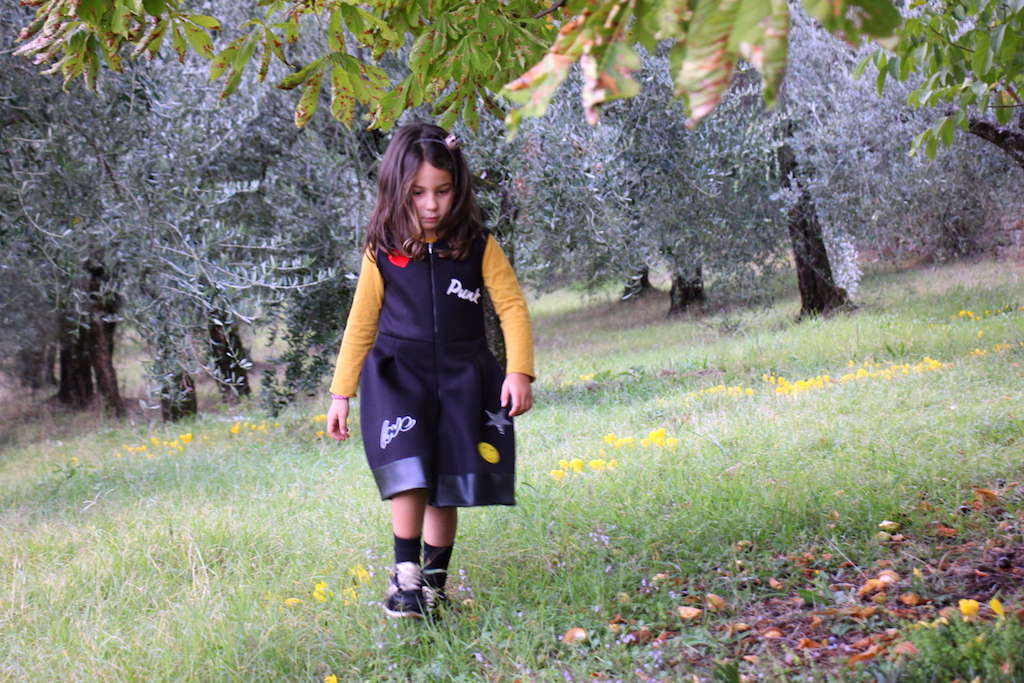 Fashion look for kids
DRESS: Rubacuori Girls
T-SHIRT: Zara Kids
SOCKS: Condor
♥
P.S. Here they are the perfect ones for school. What do you say?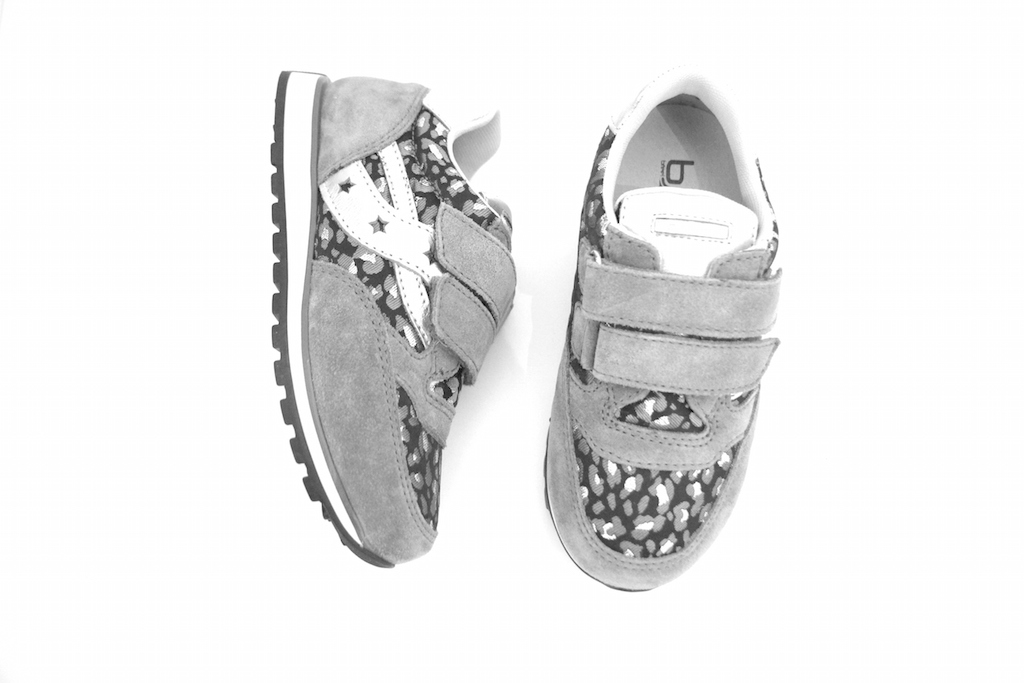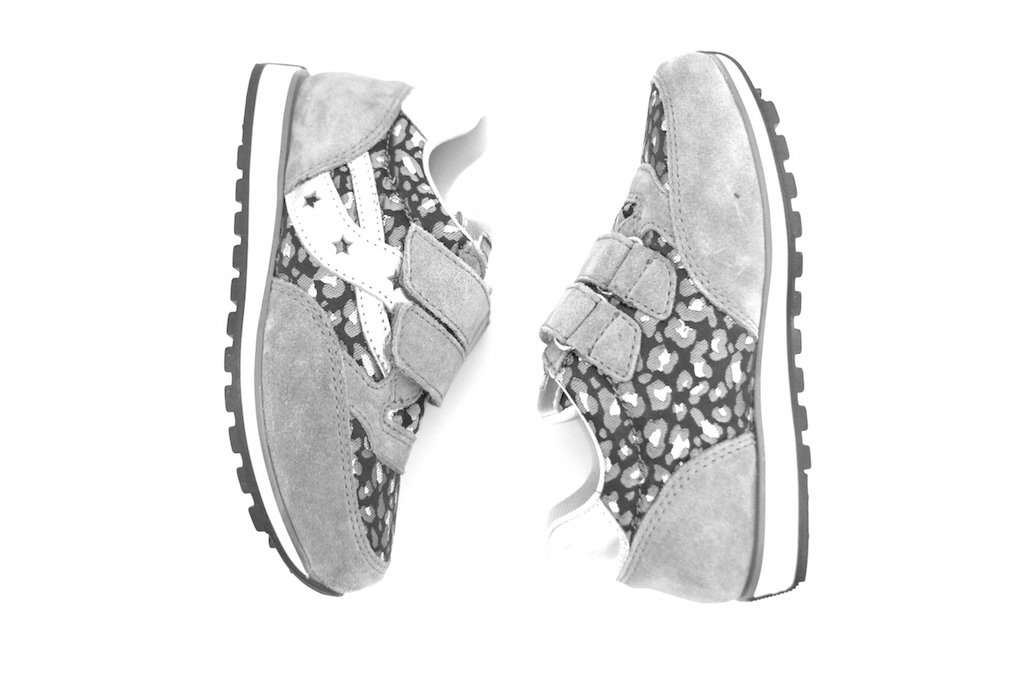 These are also on the online shop of BALDUCCI, such as those for your MALE that are just as modern, original and really perfect for any occasion. Here they are…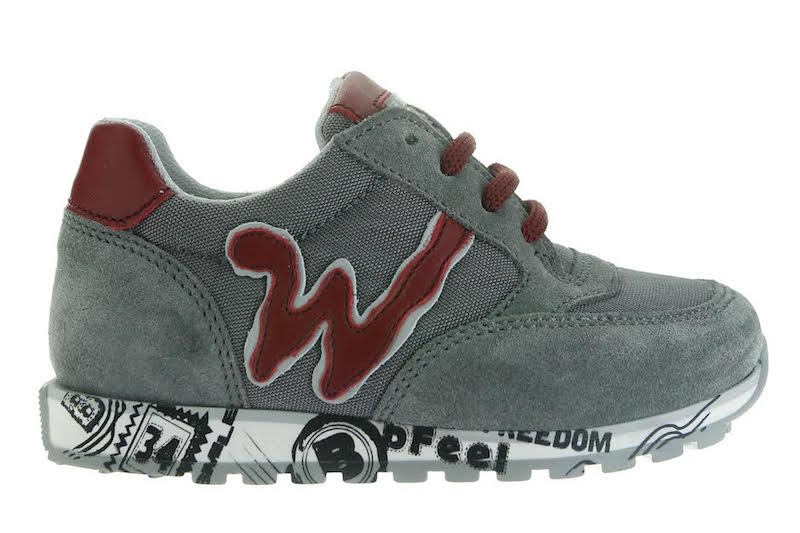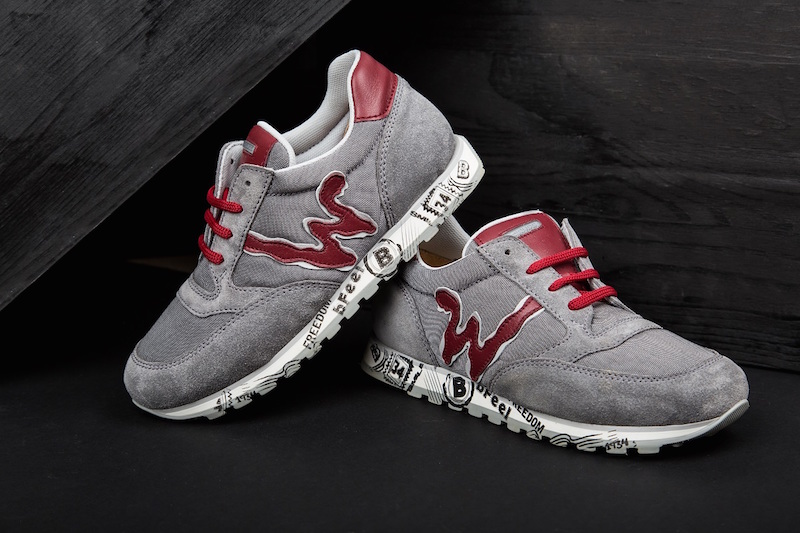 HAVE A SPECIAL DAY
♥