Dolce & Gabbana and a special event in the center of Florence that I attended with my fantastic blouse from Petite Parisienne. Dreaming clothes and made in italy

Dolce & Gabbana e DG MAMMA and finally a dream come true with a really fabulous MINI ME look.
Clothes that are born from the drawings of our children and that have all the magic and fabulous world of children. Clothes that are made to make us feel as drawing by the pencil of someone, in fact. Made to draw our body and, a bit, even our soul. This is DG mom, the mom and daughter look by Dolce & Gabbana.
I will talk you about that really soon.
Today I want to instead show you the look that I wore to go to the Dolce & Gabbana shop in Florence, precisely, where, on Saturday afternoon there was a nice event full of sweetness.
Safe decision and without much thought. I would wear something designed by Petite Parisienne.
I've already introduce you Chiara, the founder of Petite Parisienne, IN THIS POST and I do not think she needs many other presentations. Among her last garments (hence we can find them even in sizes XS, S, M, L, as well as tailored) I found this blouse with three-quarter sleeves and a classic flower application that distinguishes the brand and it was LOVE at first sight.
The blouse was perfect for the event and would be perfect for the rest of the evening. After the event at Dolce & Gabbana, in fact, Fiammetta, Lorenzo and I went out to dinner and my look was just as cute and comfortable.
This blouse from Petite Parisienne dresses well, it is practical and at the same time, super chic and feminine.
I have combined with a pair of gray pants from Zara and a coat always gray and always from Zara.
A pair of heels and I felt really comfortable in the Dolce & Gabbana store where we waited dreaming dresses to try, to wear and be photographed.
Here's my look simple and comfortable, made more original and sophisticated thanks to the blouse from Petite Parisienne.
Thanks again Chiara 😉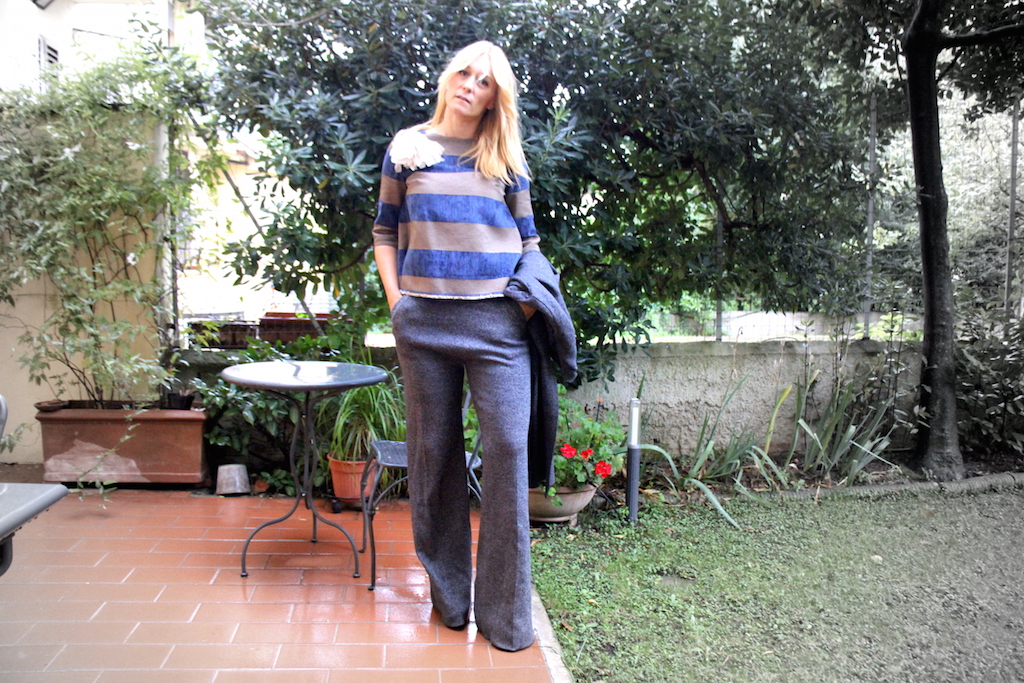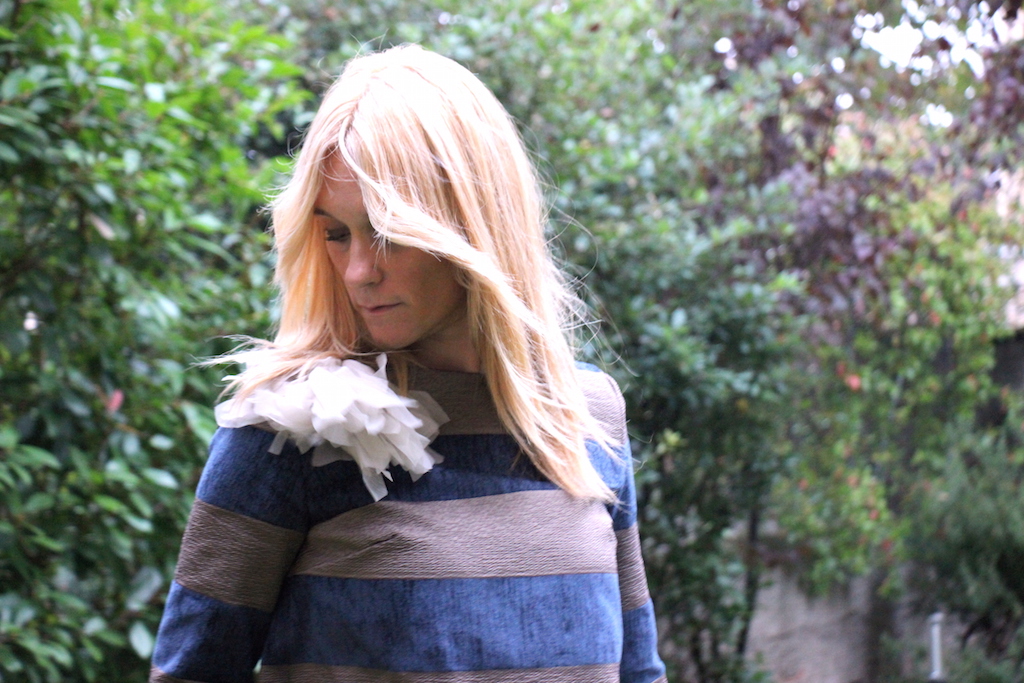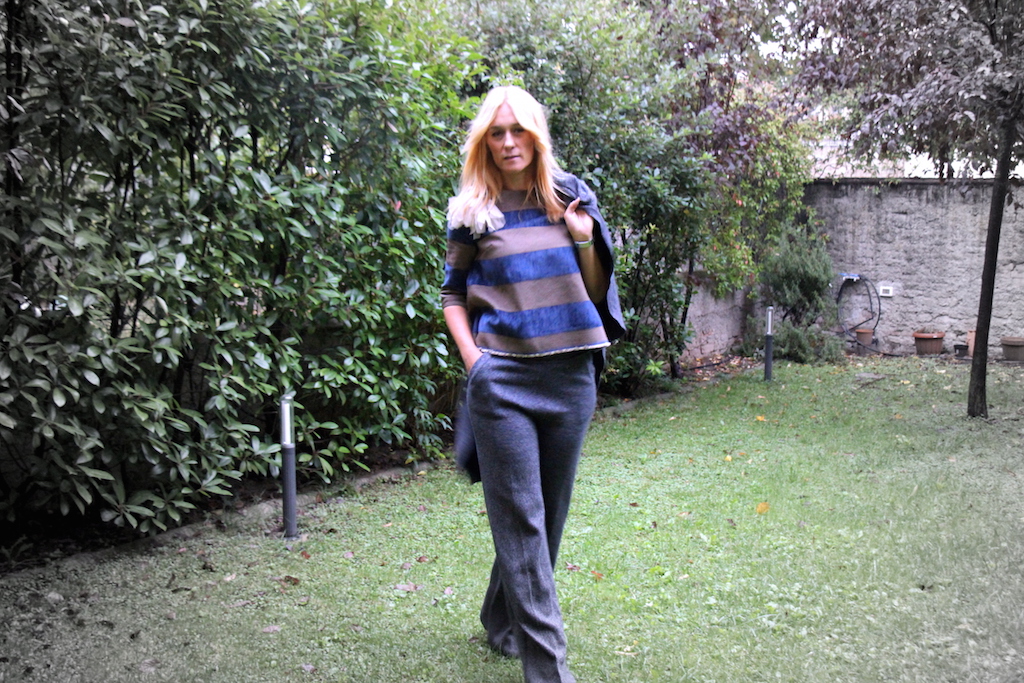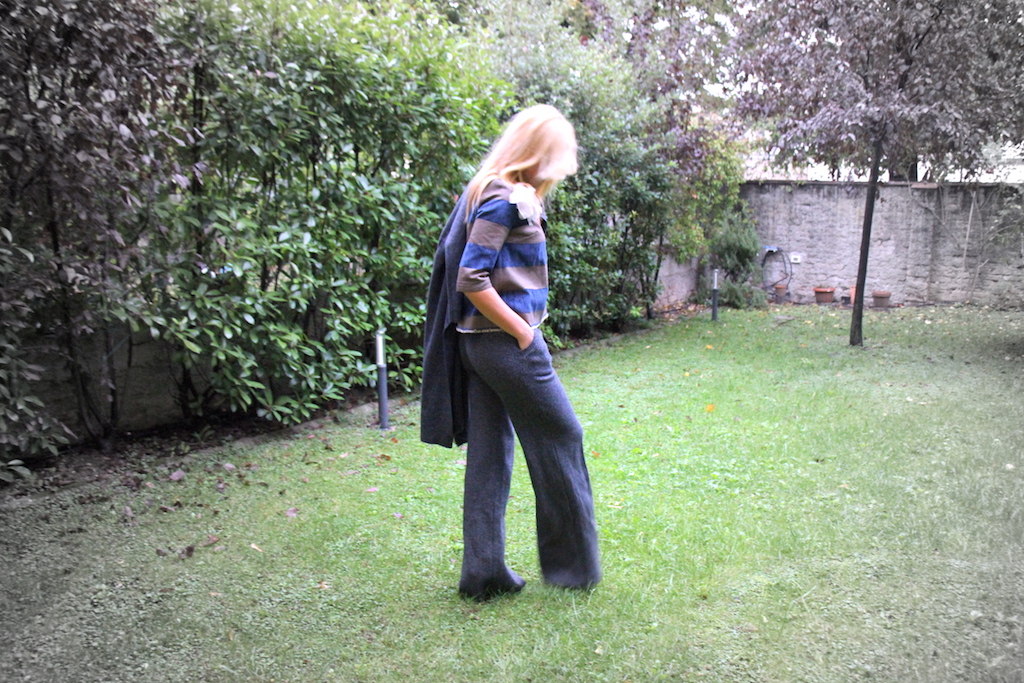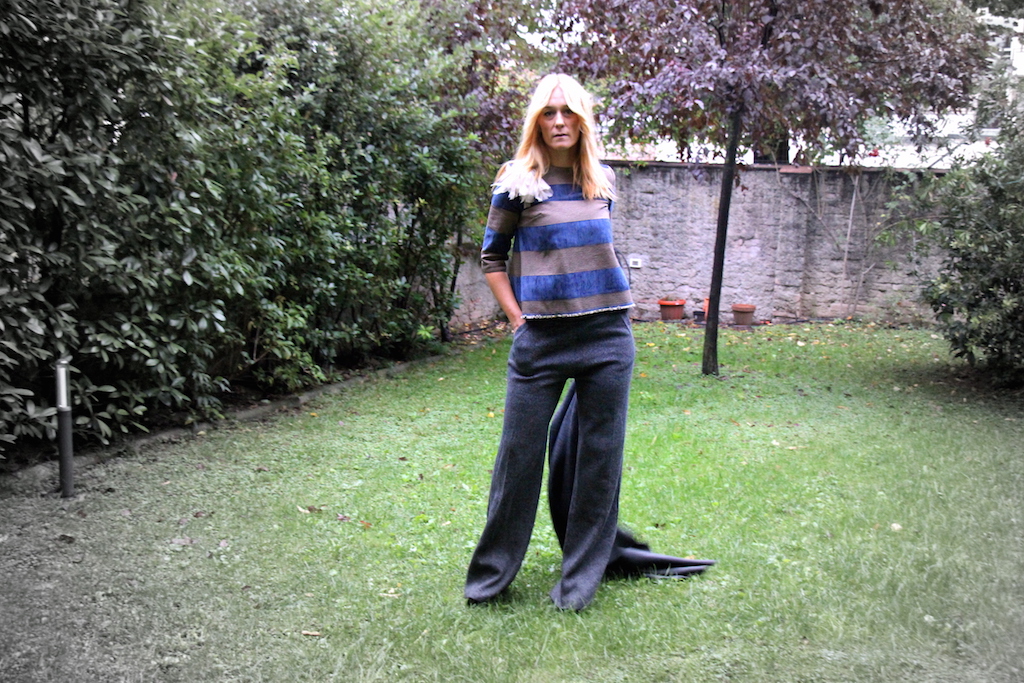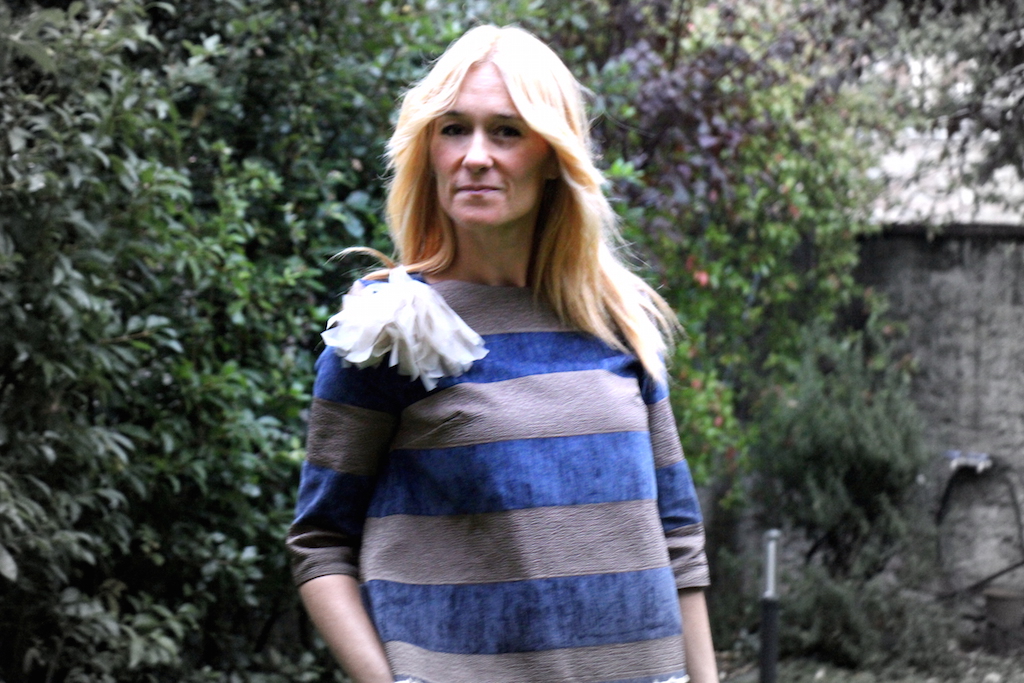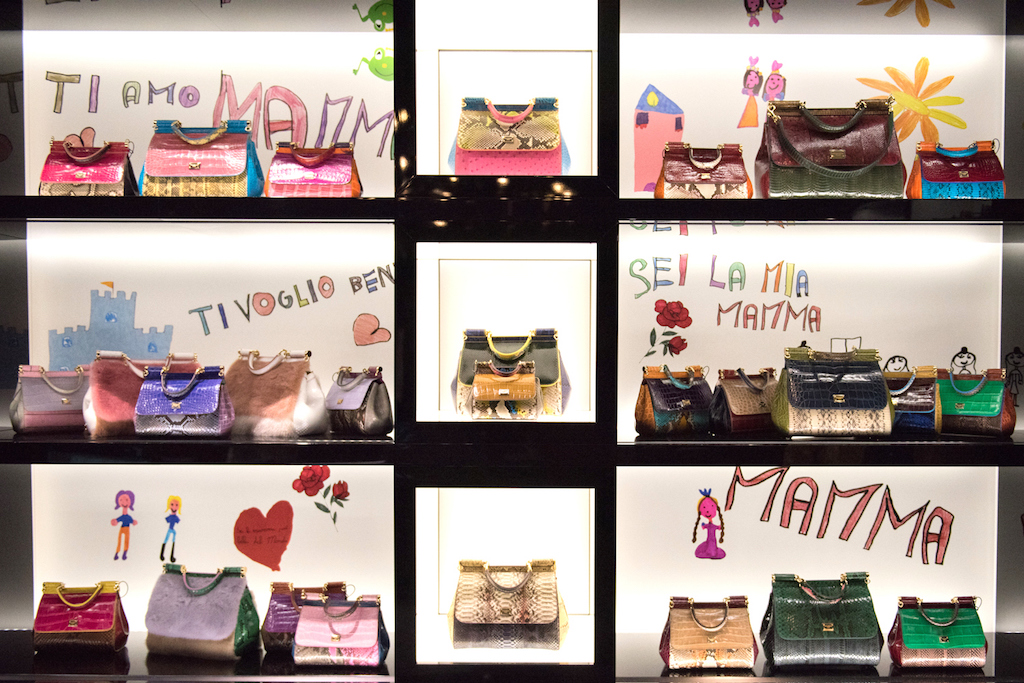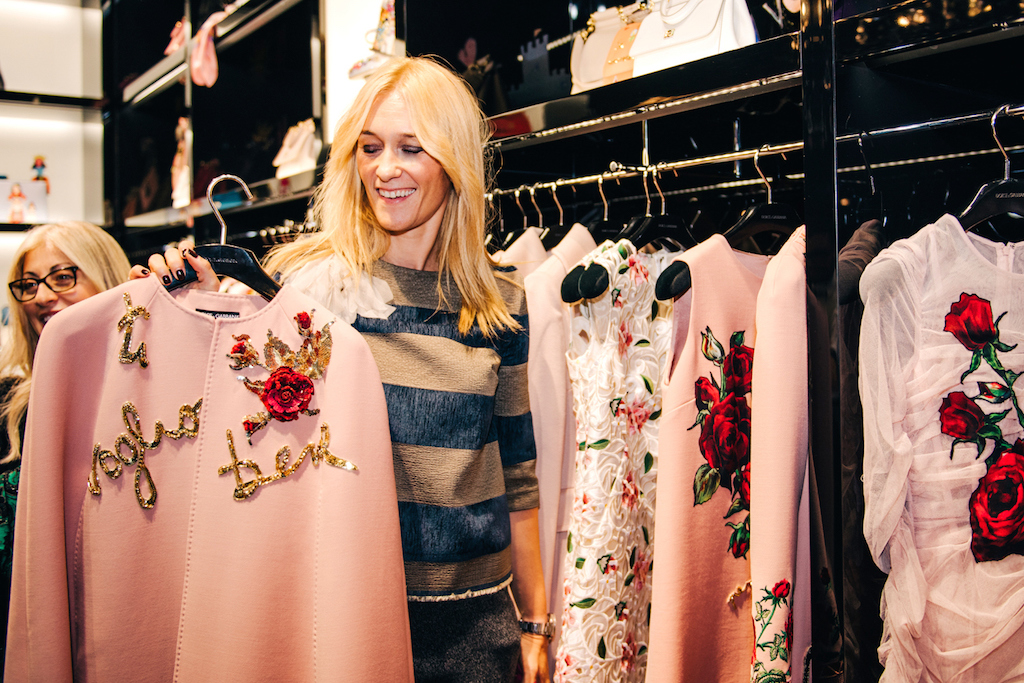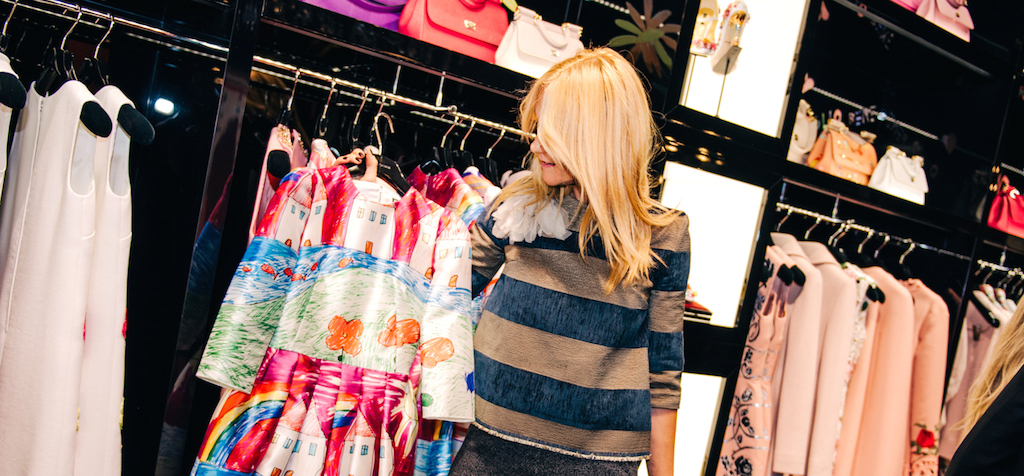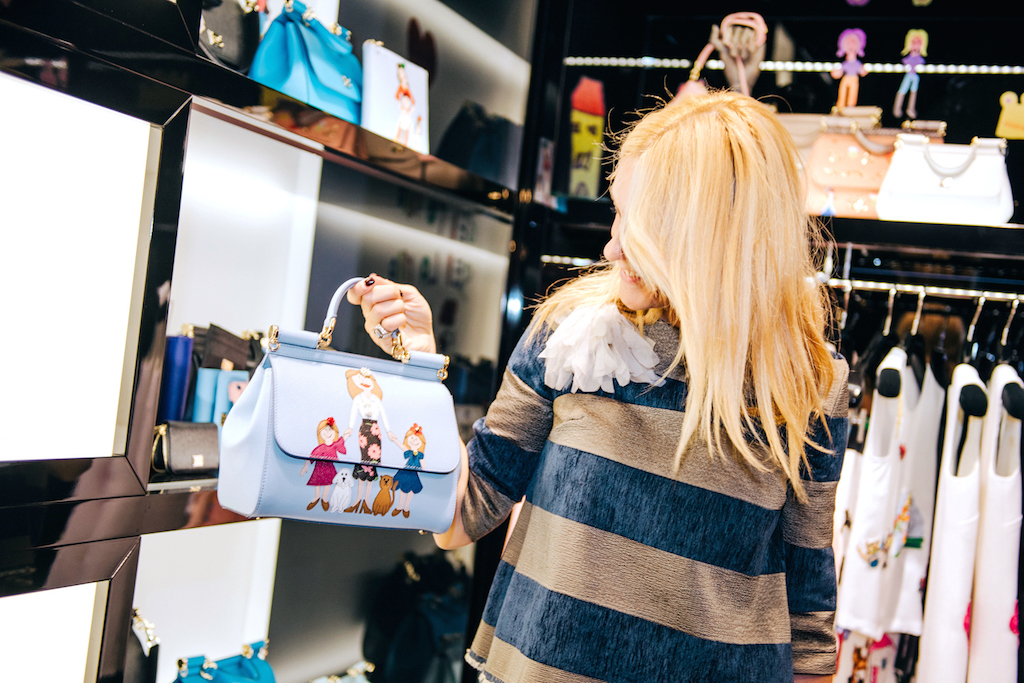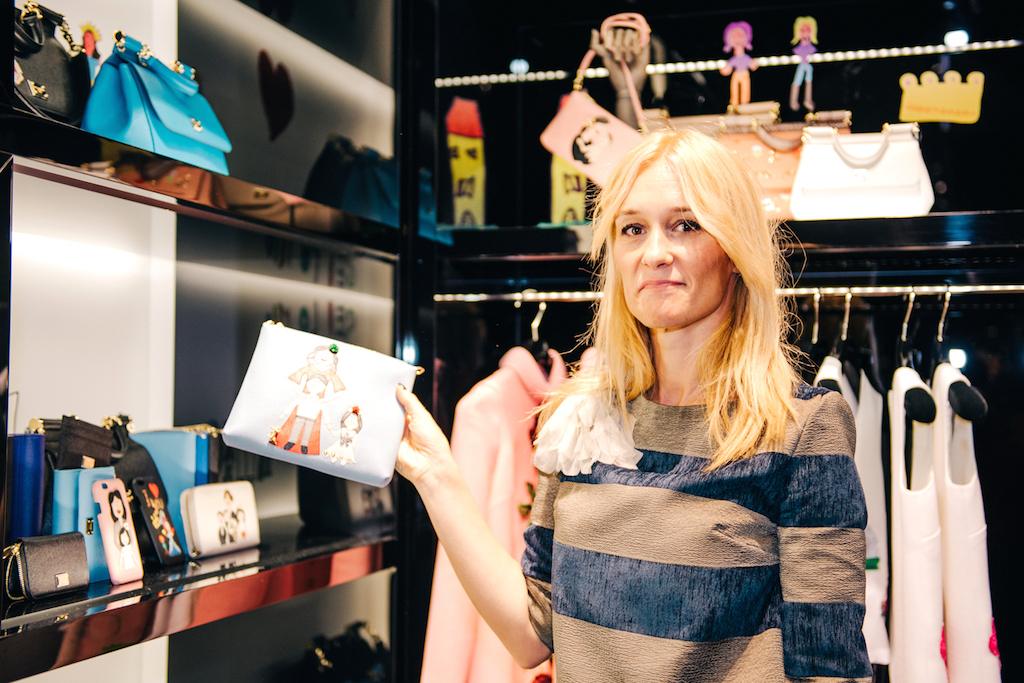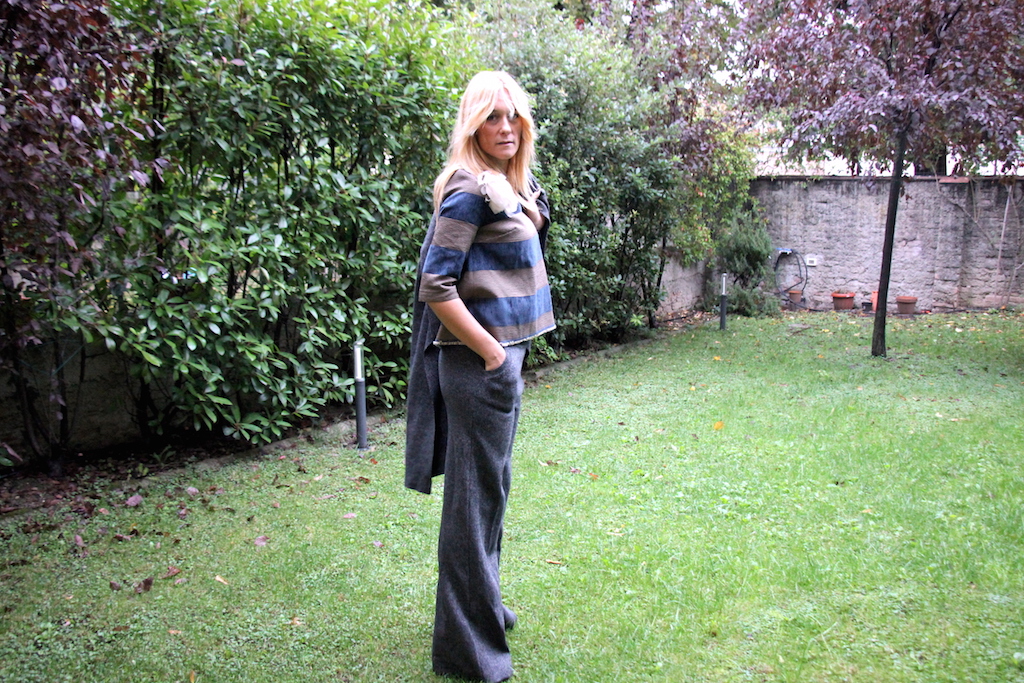 Outfit for Dolce & Gabbana event in Florence
♥
THANKS to RICCARDO POLCARO for the pictures inside the store
♥
And here's a little preview (something I already showed on social networks) of a really dreaming MINI ME look…. soon all pictures 😉
STAY TUNED