Black outfit for kids? I like a lot. Today I'll show you one perfect for your super rock girl with a pair of really wonderful shoes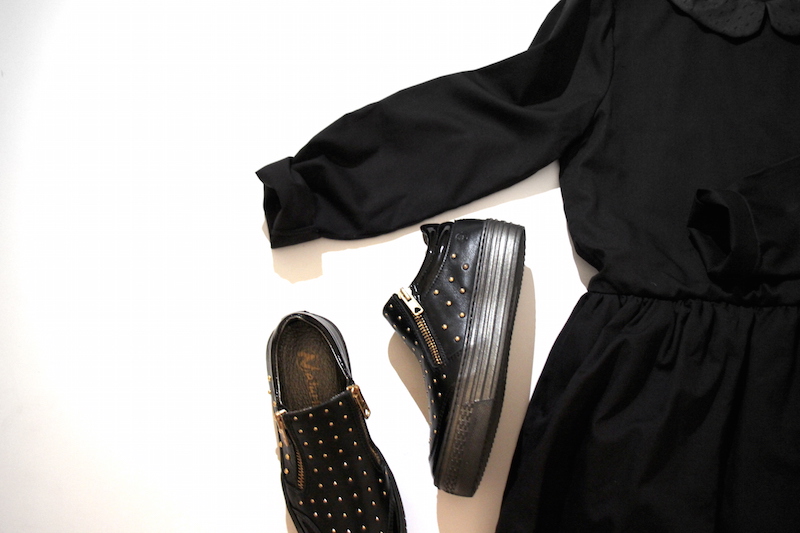 I have told you that in THIS POST. A black outfit for kids is really a MUST for this season autumn-winter 2015/2016.
As you know, I'm fond of it slowly, until a couple of seasons ago I would not have even imagined of dressing Fiammetta with a completely black outfit. Instead …
Now I like it, perhaps because she is much bigger, perhaps because sometimes you have to know how to change your mind.
This black outfit for kids you've seen in the last Video of "How to dress kids", but I would like to show it to you in detail, because I find it really super trendy.
The dress of Le Petit Coco is gritty, but super feminine and the Naturino shoes are modern and fabulous. The dress is made of cotton, with collar and hides a wonderful black tulle lining that makes it even more rock and original.
Shoes (slip-on) are very comfortable, practical to wear and with the golden studs, they have become an object of desire for us moms. For those with the 36 for sure. Lucky them!!!!!!! I would have definitely taken them.
Le Petit Coco is a brand that can really surprise me always, I can find the total romance, mixed to the more absolute modernity and complete and absolute attention to the fabrics and to the needs of our children. I never know what to choose. This time I chose this, but I left my heart on a couple of other great creations.
If you really did not love the "balck total look", choose an accessory glam and super feminine as this hairband from H&M (now that you have seen a million other times) that will give a"sparkly" and original taste.
Here are some photos of the black outfit for kids and you can tell me what you think about.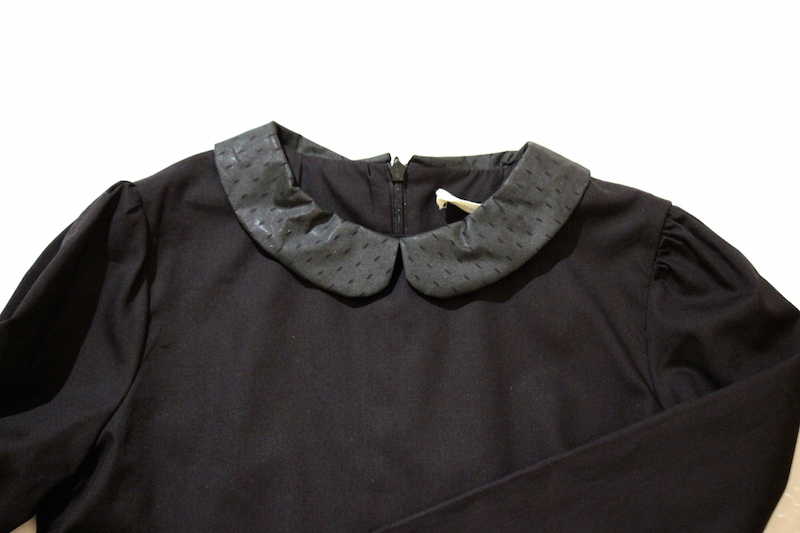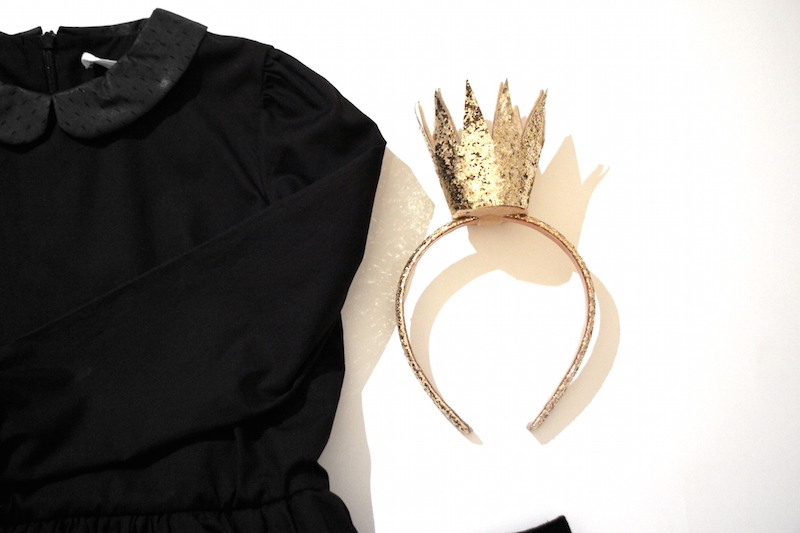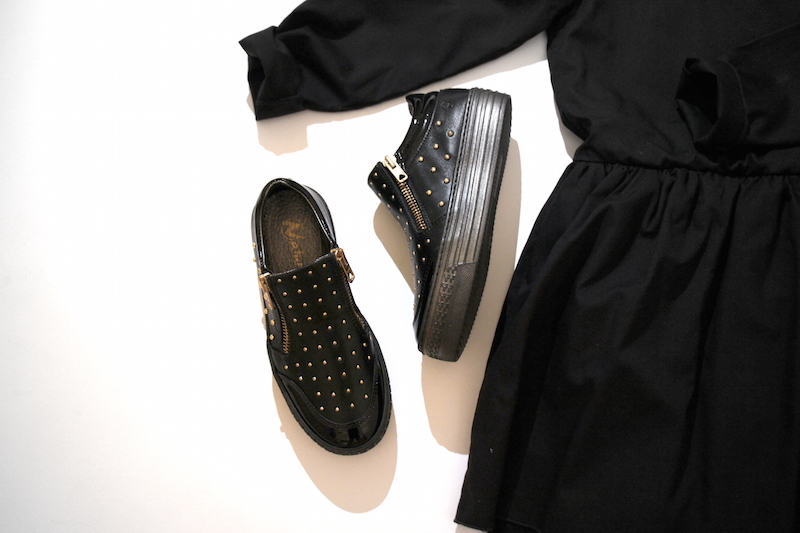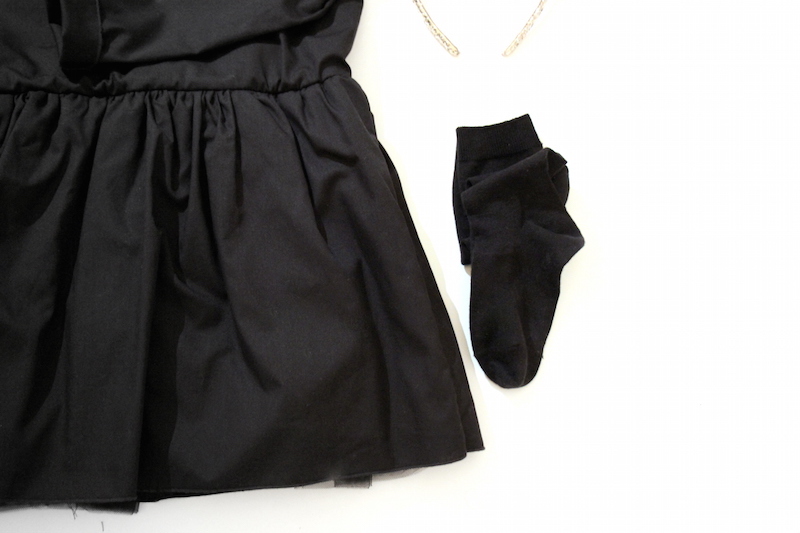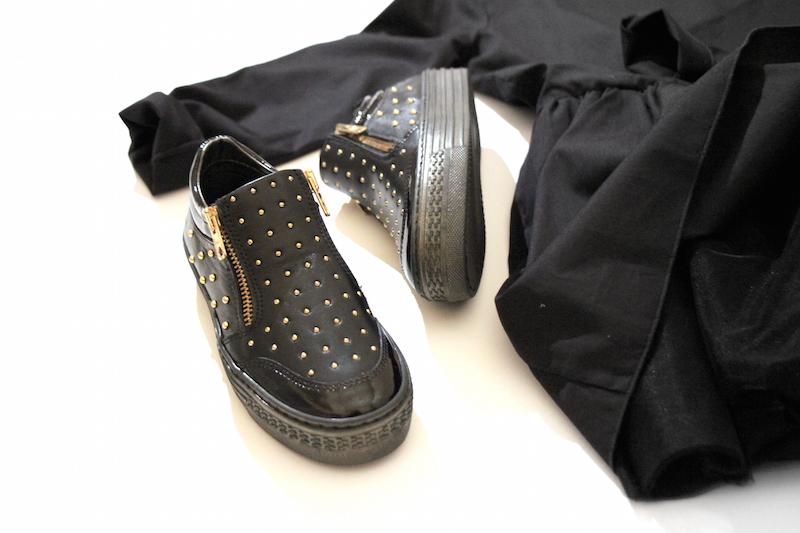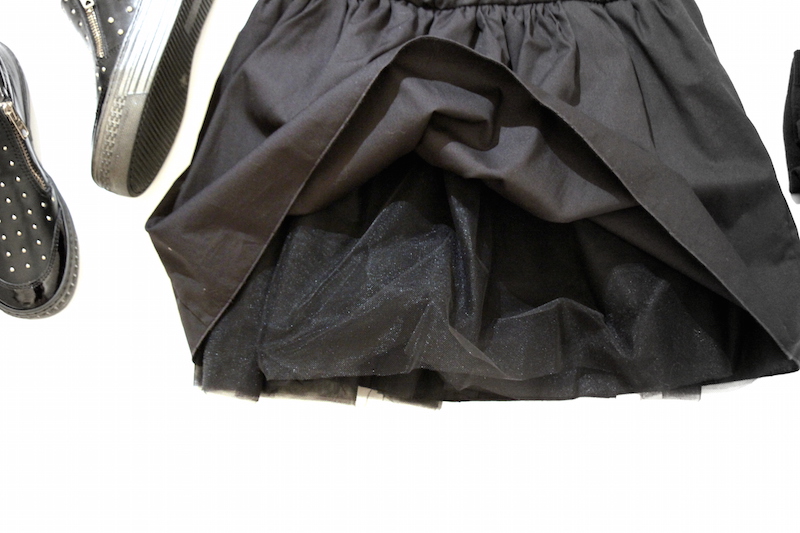 Black outfit for kids
SOCKS: Condor
♥