Il Gufo fashion show at Pitti Bimbo. A intimate and timeless SPACE that gives hope for a "ending" that is alive and that only children are capable of seeing.
Il Gufo fashion show at Pitti Bimbo and the excitement that goes with the music, the images, the children, a collection without time or "space".
And Il Gufo finds the new formula for calculating the space. Spacetime = Time x Speed, this is the original formula that is no longer sufficient in a world that needs to be saved, to be changed, to show us a different ending.
Here is the space for the owl.
SPACE = NoTIME x NoSPEED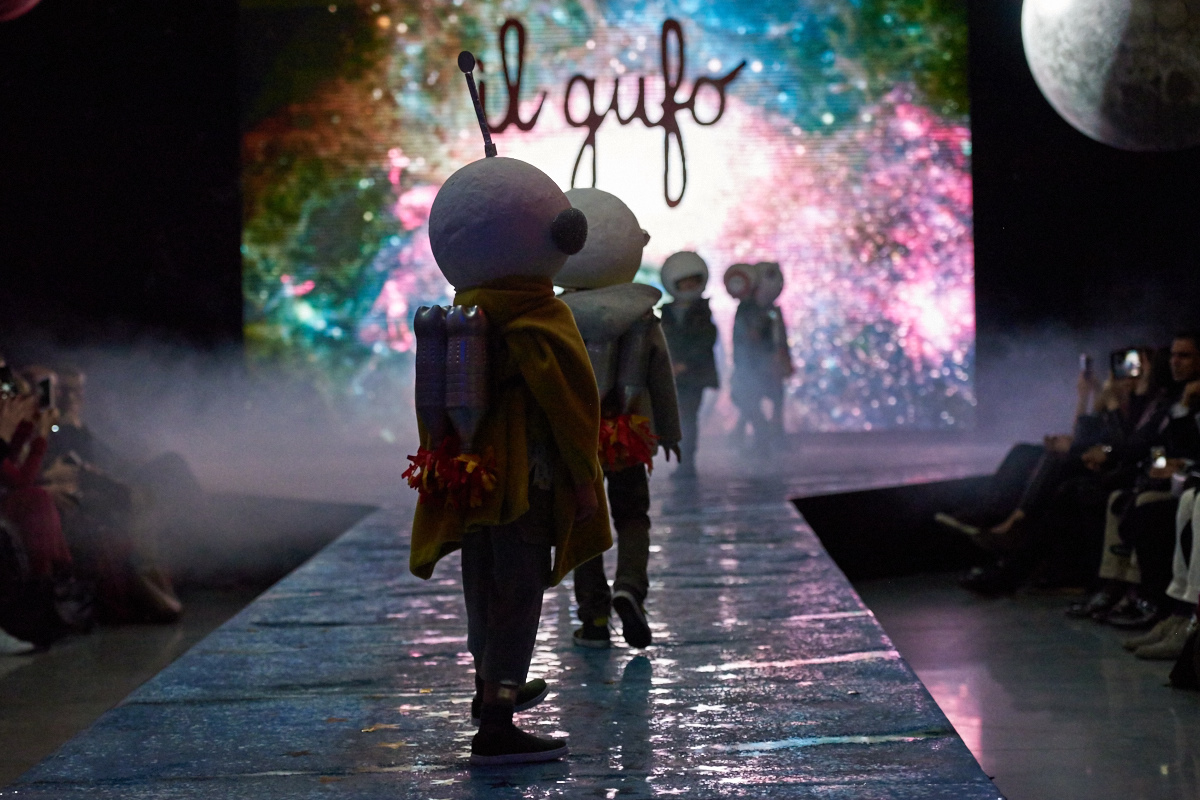 And it is the music that has been the space and the time in this incredible moment. Il Gufo fashion show at Pitti Bimbo with a music that is feeling. I could stand here and explain it, to describe it, but it is be better to live it through your feeling and your life.
Here, then, that I leave the video of the Il Gufo fashion show that if you really want, will bring you directly to where Il Gufo wanted to bring us that we had the good fortune and honor to experience live this atmosphere. Watch it, then come back here and I will comment with you by the message and the "formula".
If you like to stay a little here with your emotions and the clear message that only "the children will save the earth", I try to explain what I experienced that morning on a Friday at Pitti Bimbo watching Il Gufo fashion show. A journey into space which is made of "non-speed" and "no time", of love and passion, garments that wrap and children that are our hope.
It is made of gold, silver and lunar colors the new winter collection of Il Gufo. Garments who lead us in different spaces, a bit cooler where heat is given by the enveloping cuts, from soft materials, from the combinations that are TIMELESS and placeless.
Gold for the female and for the male, silver down jacket, faux fur in gray, glitter in the details.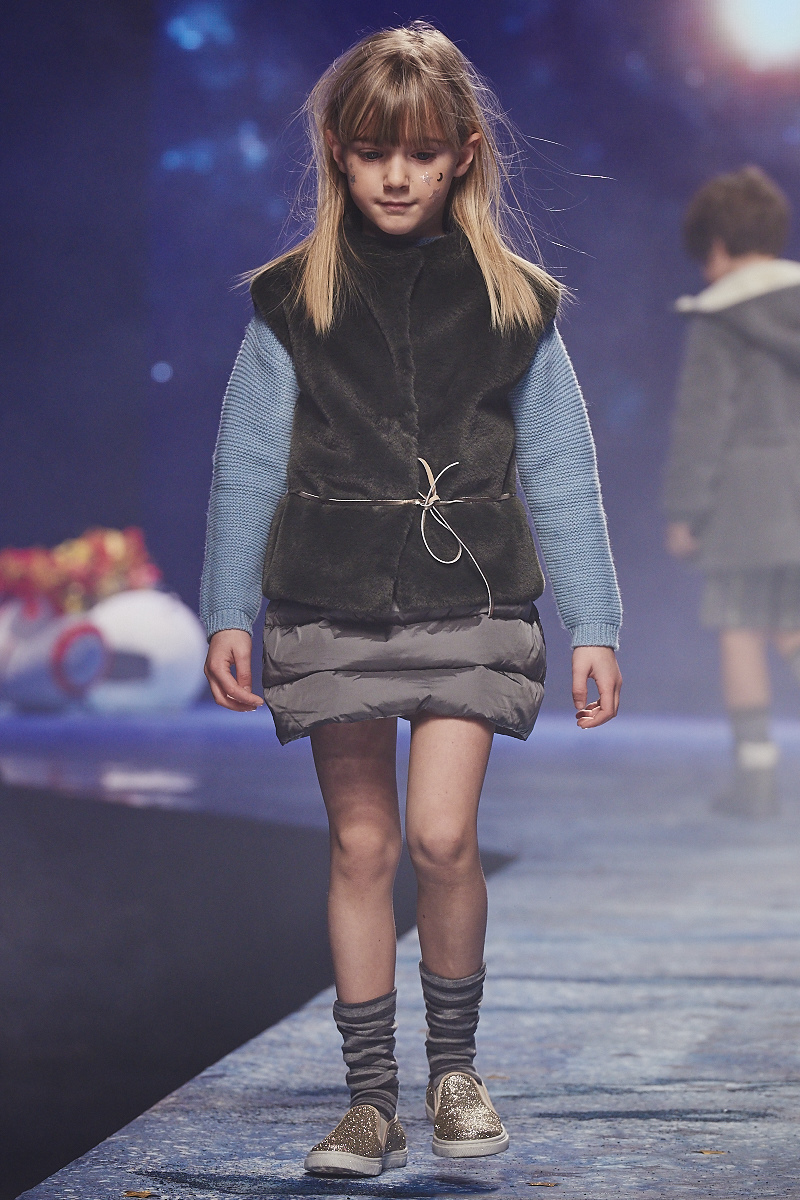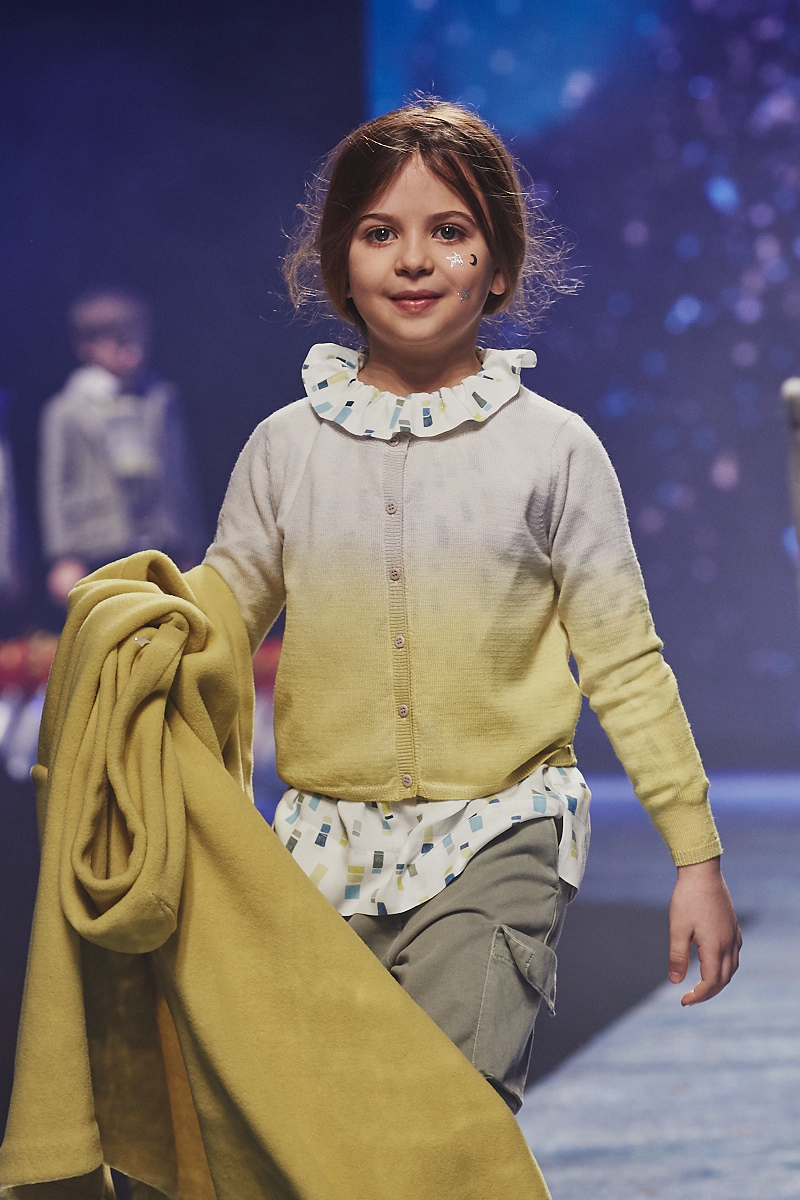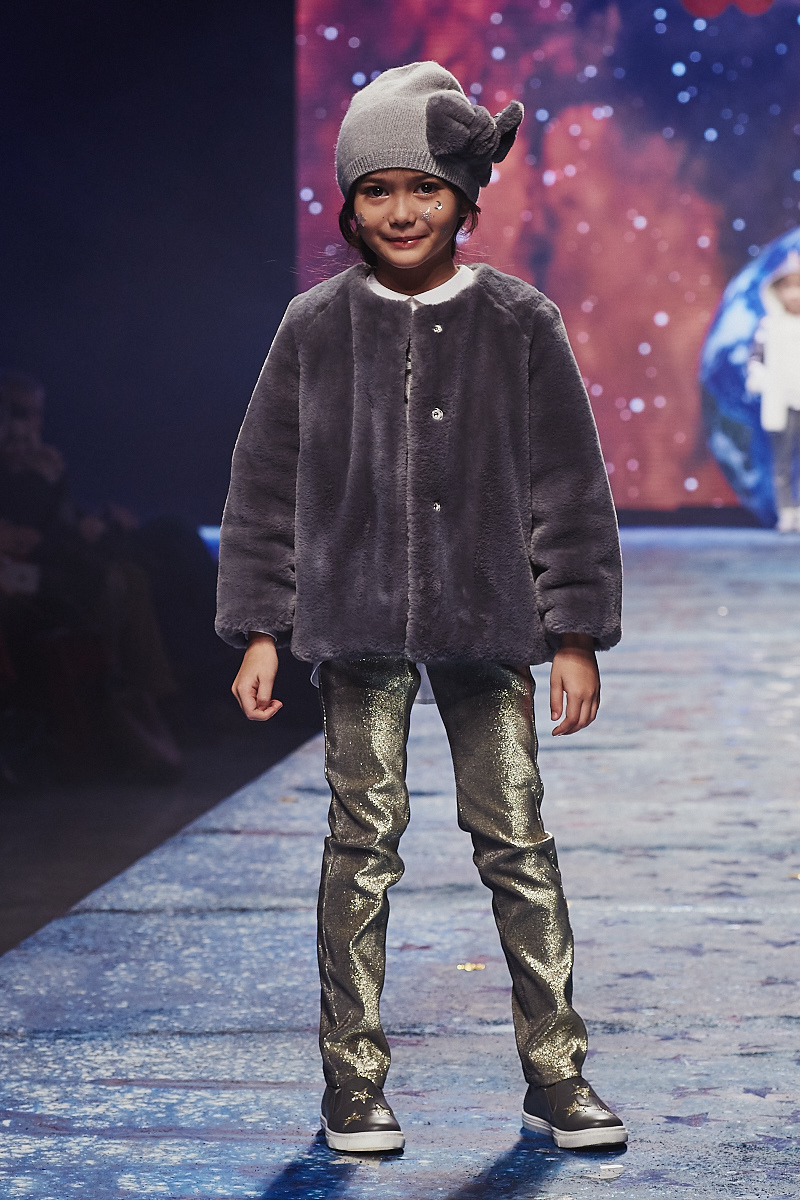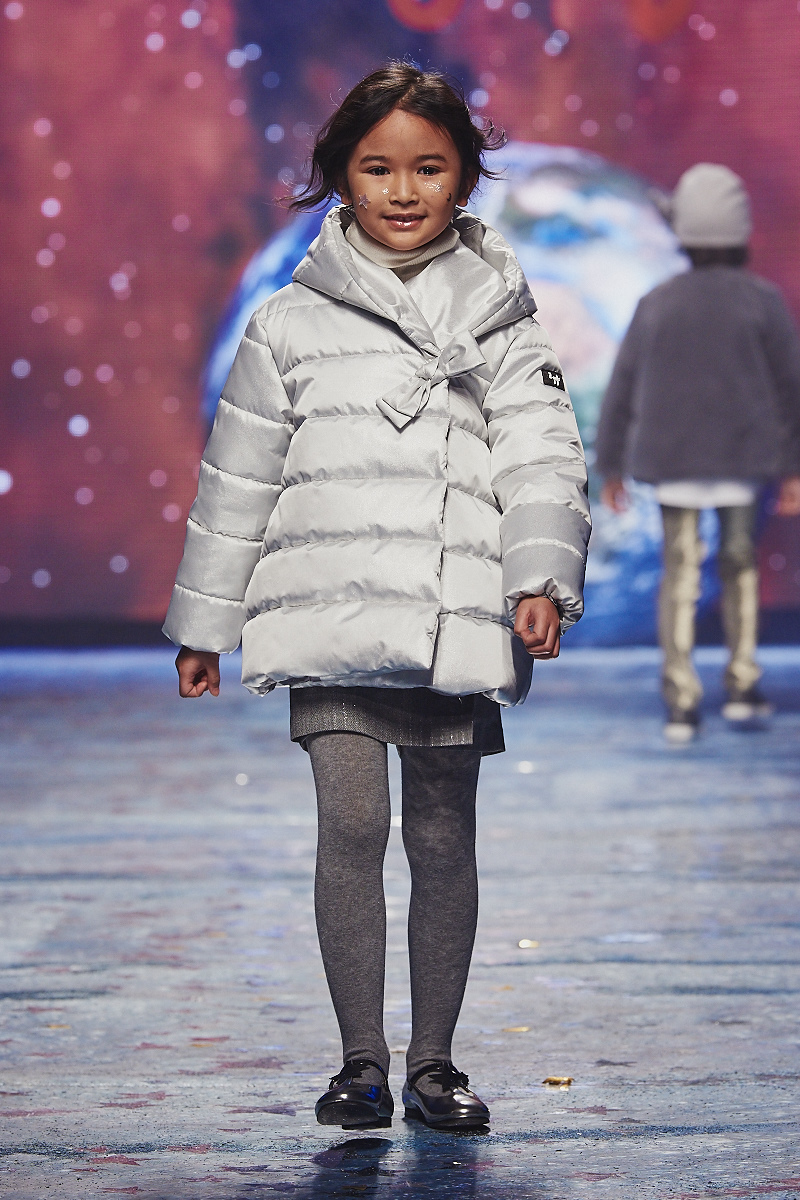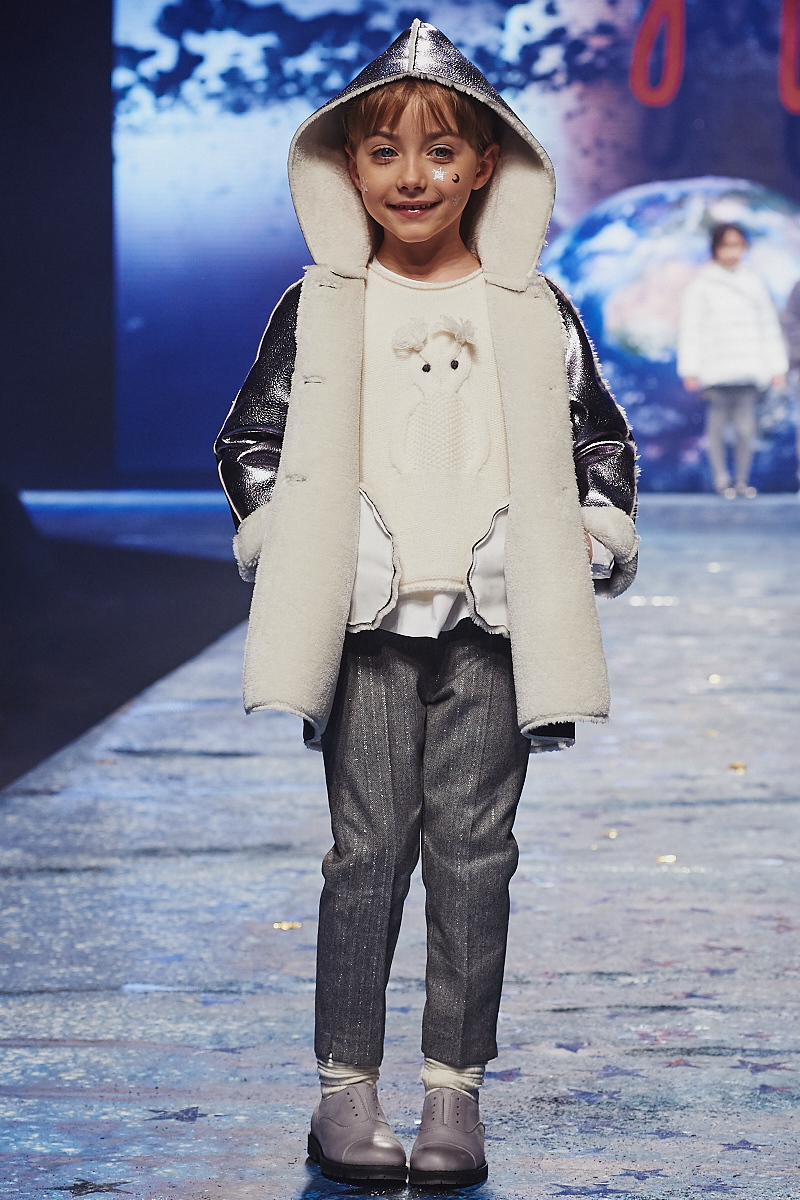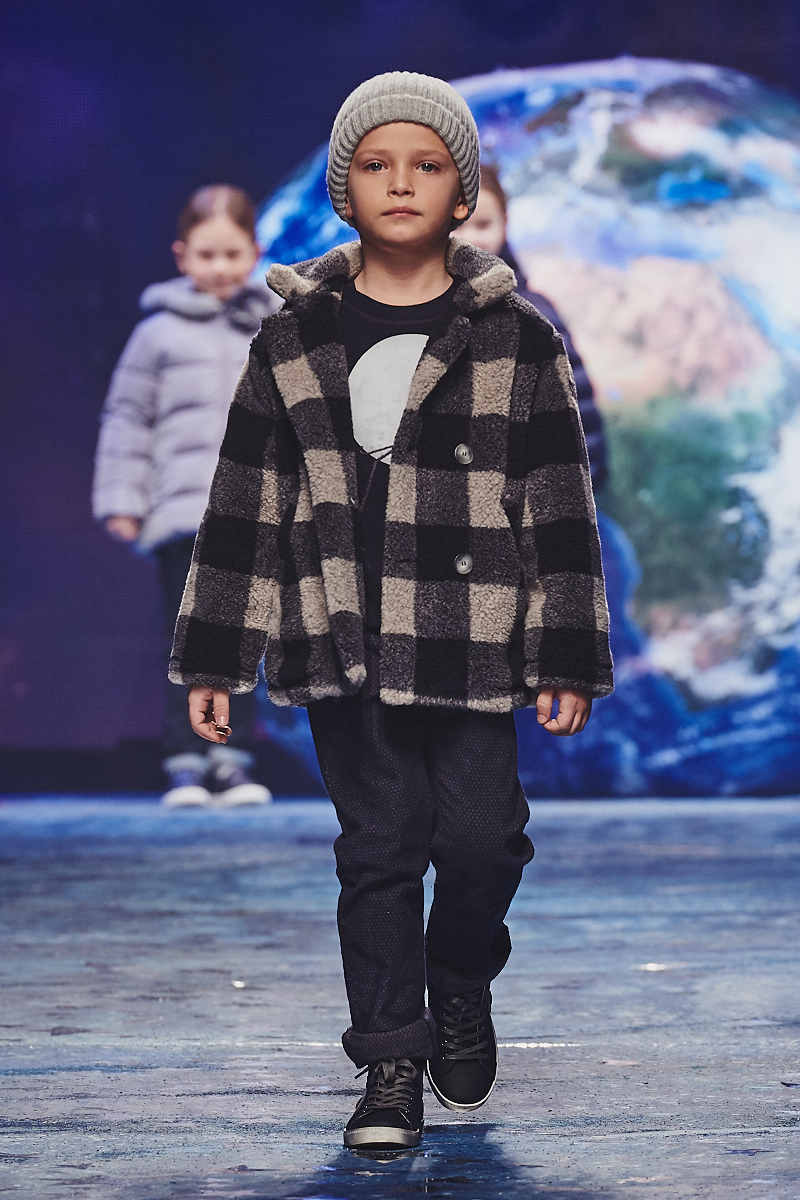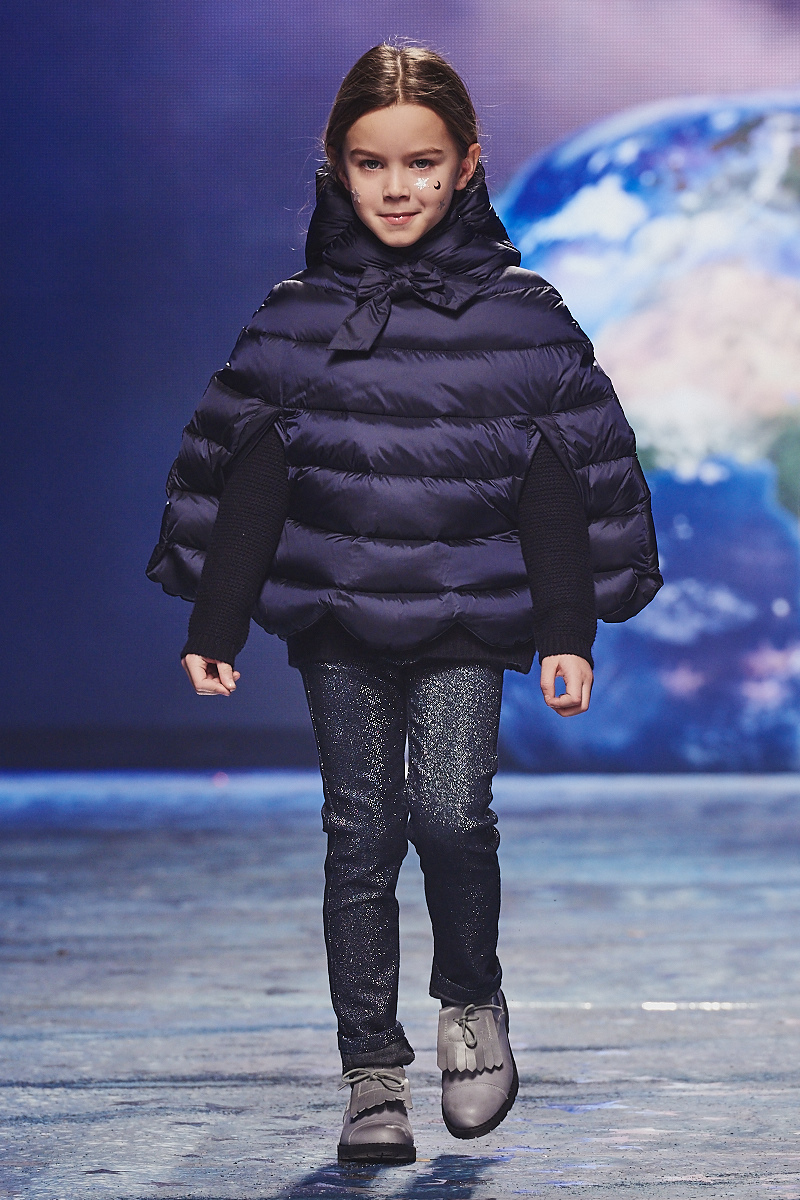 It also made of blue, green (also combined together), of simple elegance. Il Gufo fashion show at Pitti Bimbo brings the most sophisticated and refined kids fashion, but always modern and incredibly out of any scheme and any TIME. Time stands still and remains anchored to the beauty.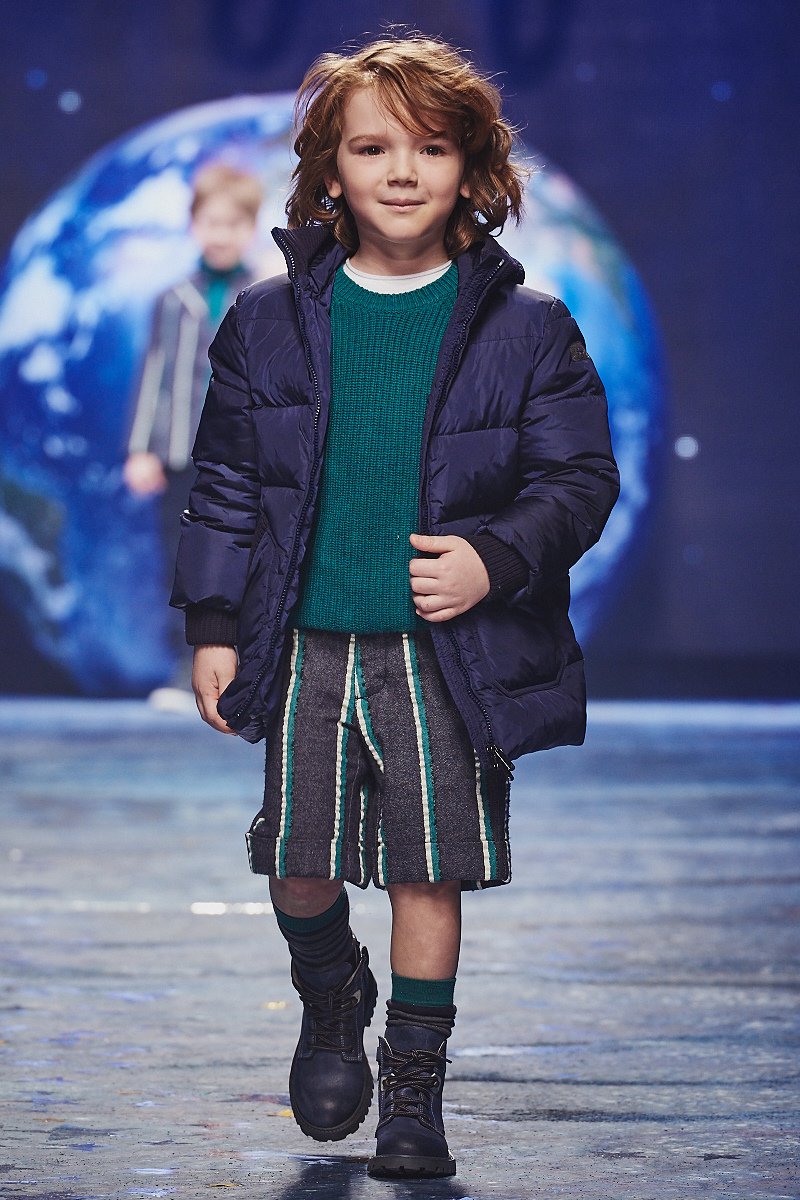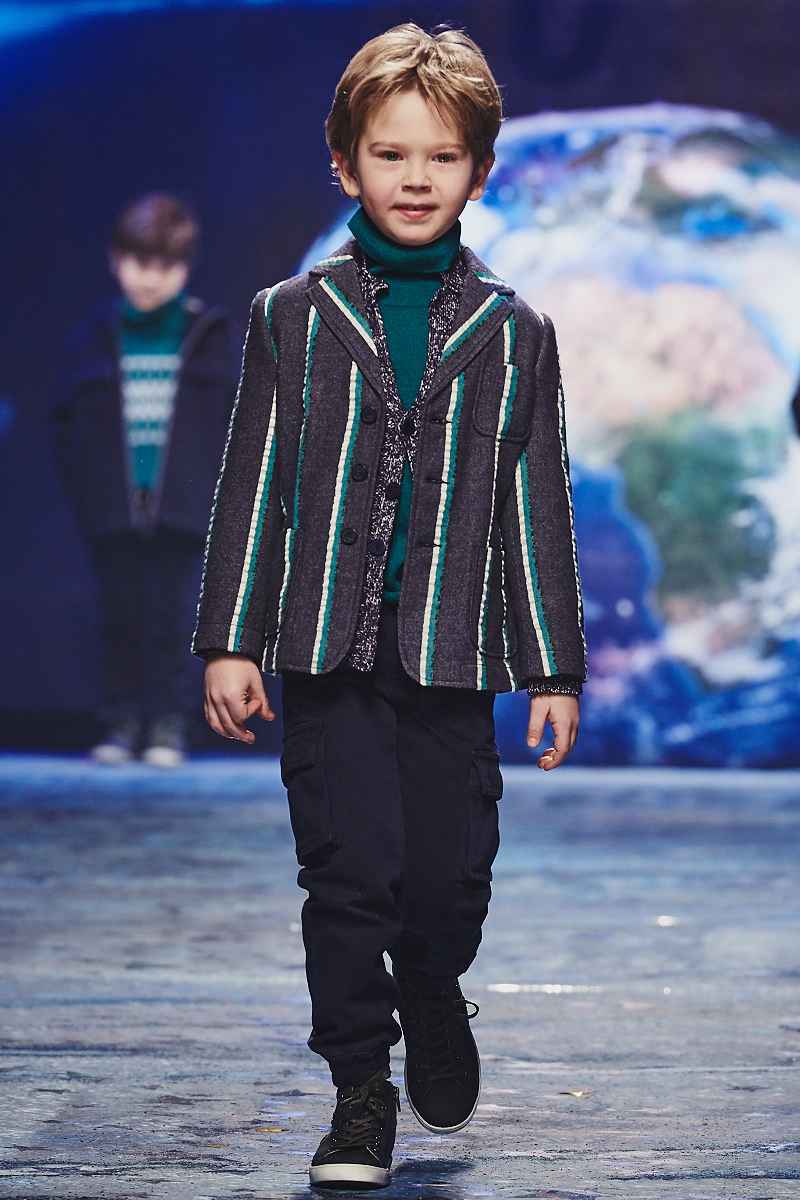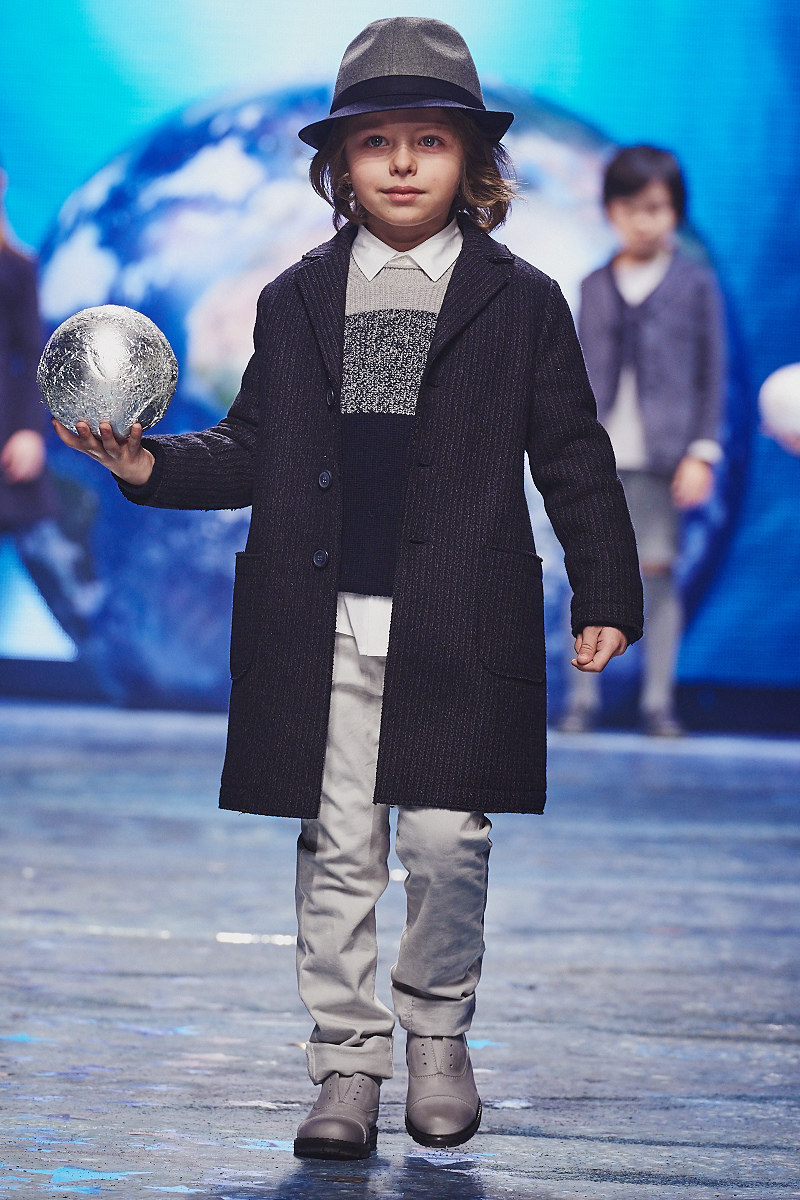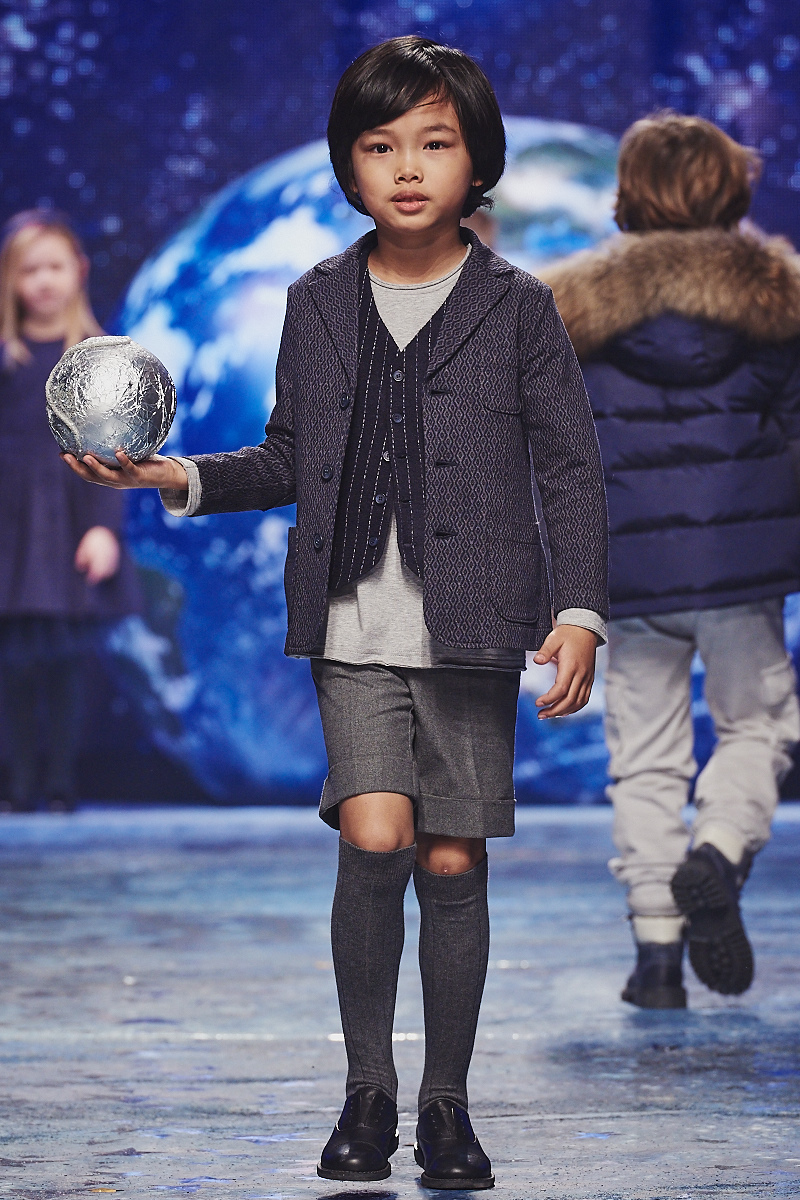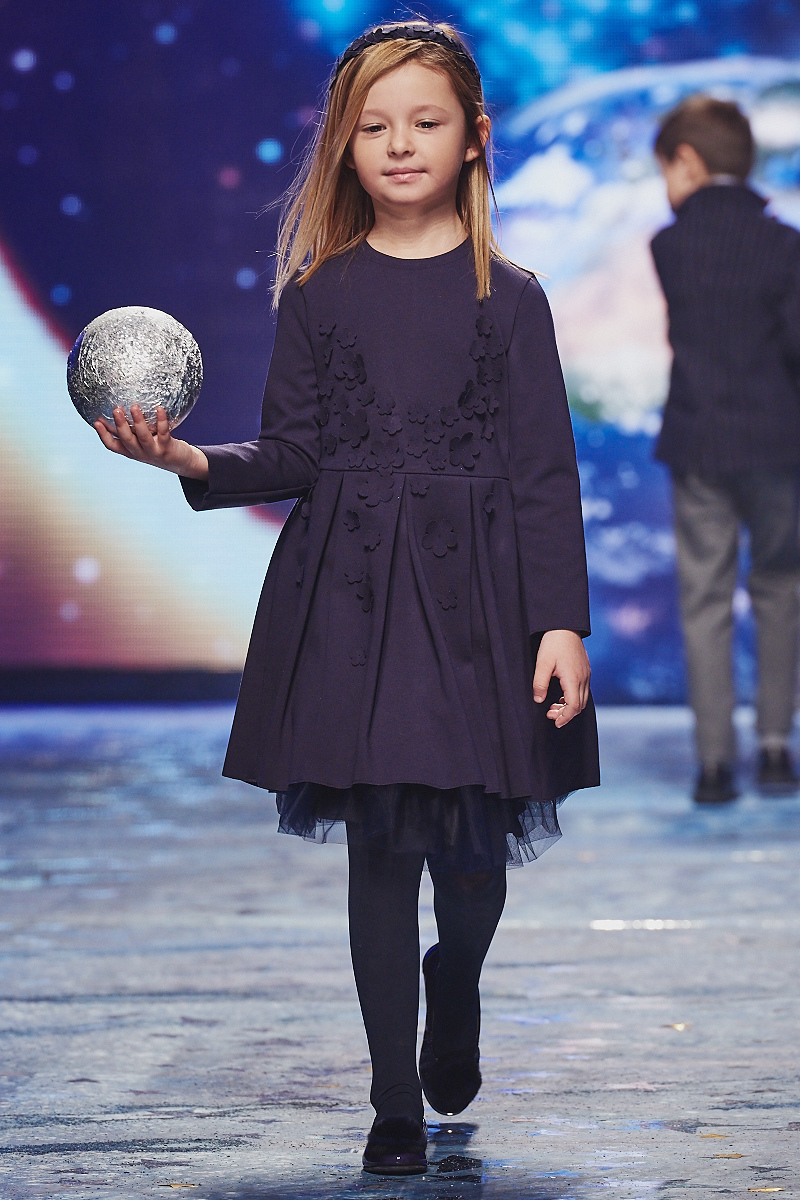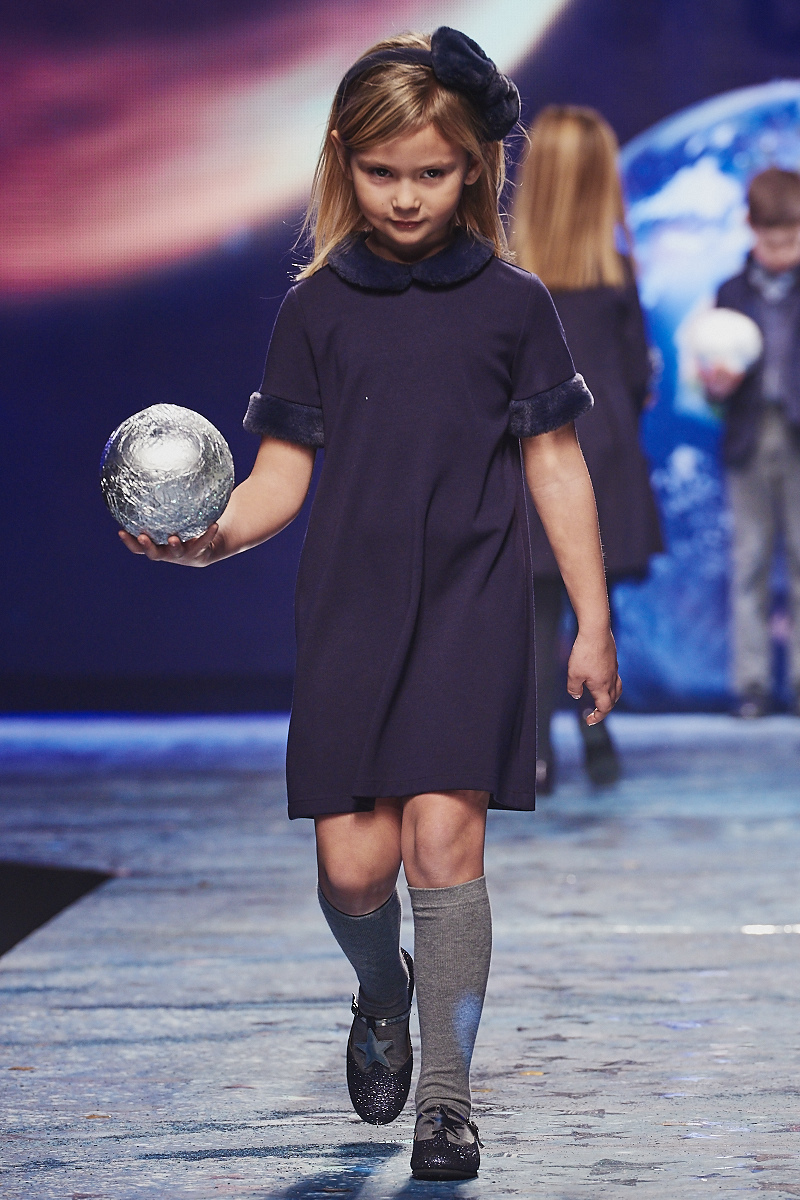 Then there is the elegance and the desire to special occasions. There is the search for garments that amaze, that make us want special moments in which to dress our children flawlessly, with the thought at ancient times and the hope in modern times to come.
And while the earth rotates on the contrary, children are indeed our hope, because they, we believe, will save the world. There is no longer TIME in this and there is no longer any SPEED.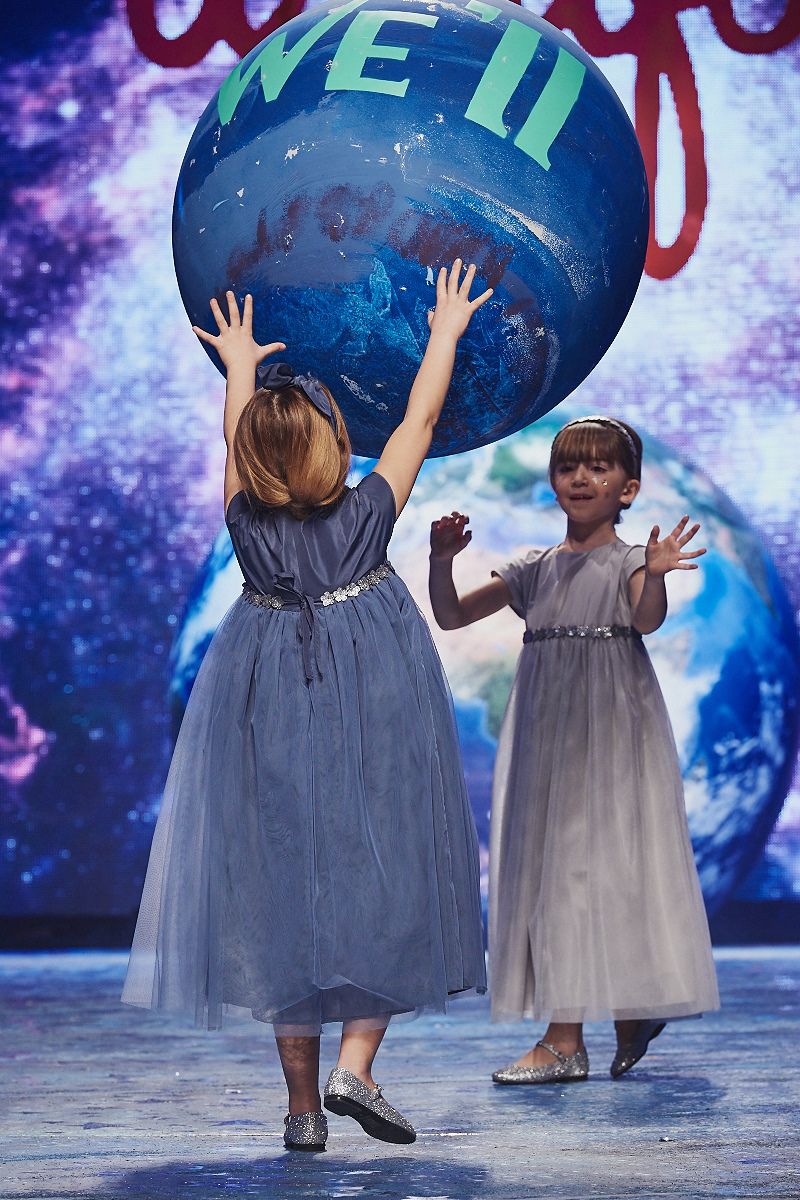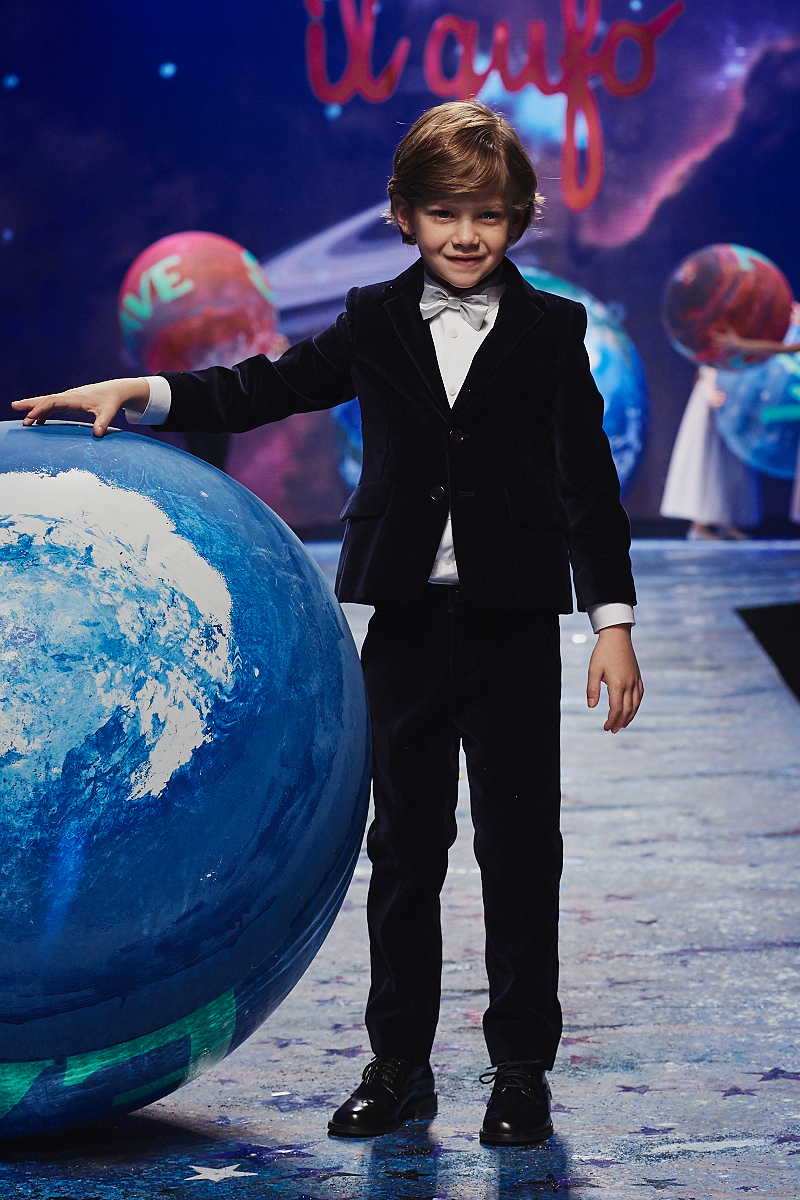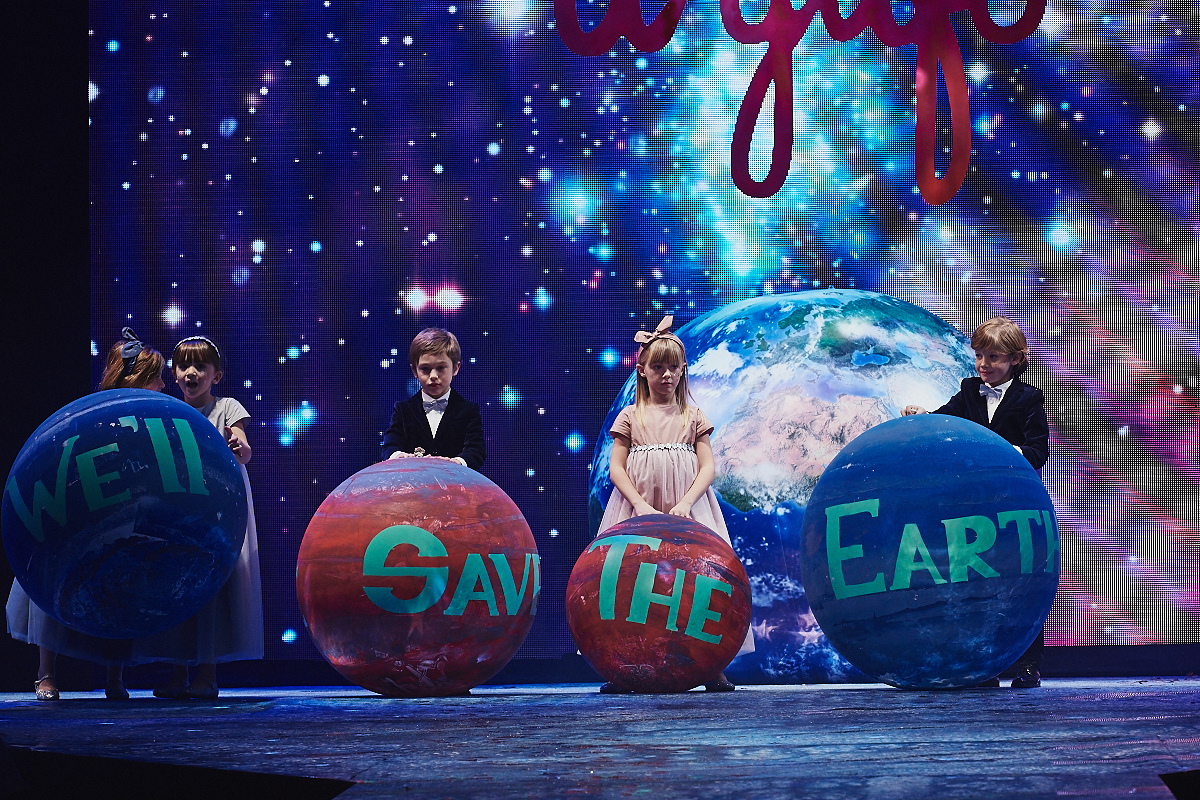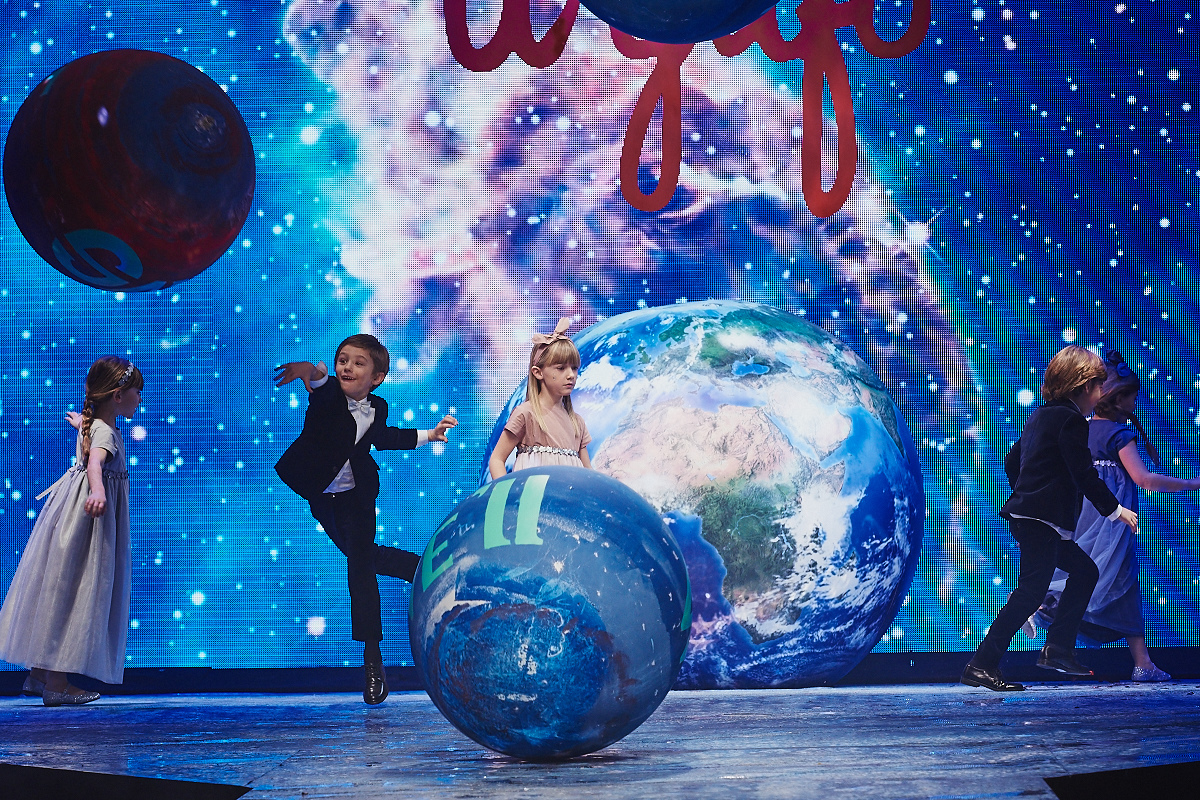 And there is joy and desire to jump over the world to find that SPACE in total absence of TIME and SPEED.
A space made of bright colors, gray with pink, RED. Red for the male and for the female, combined with the colors you love. Red that surrounds us, that excites us, reminding us that we are alive and full of passion.
Red there frozen in time, which makes us the desire to STAND STILL and admire these light, simple, perfect clothes.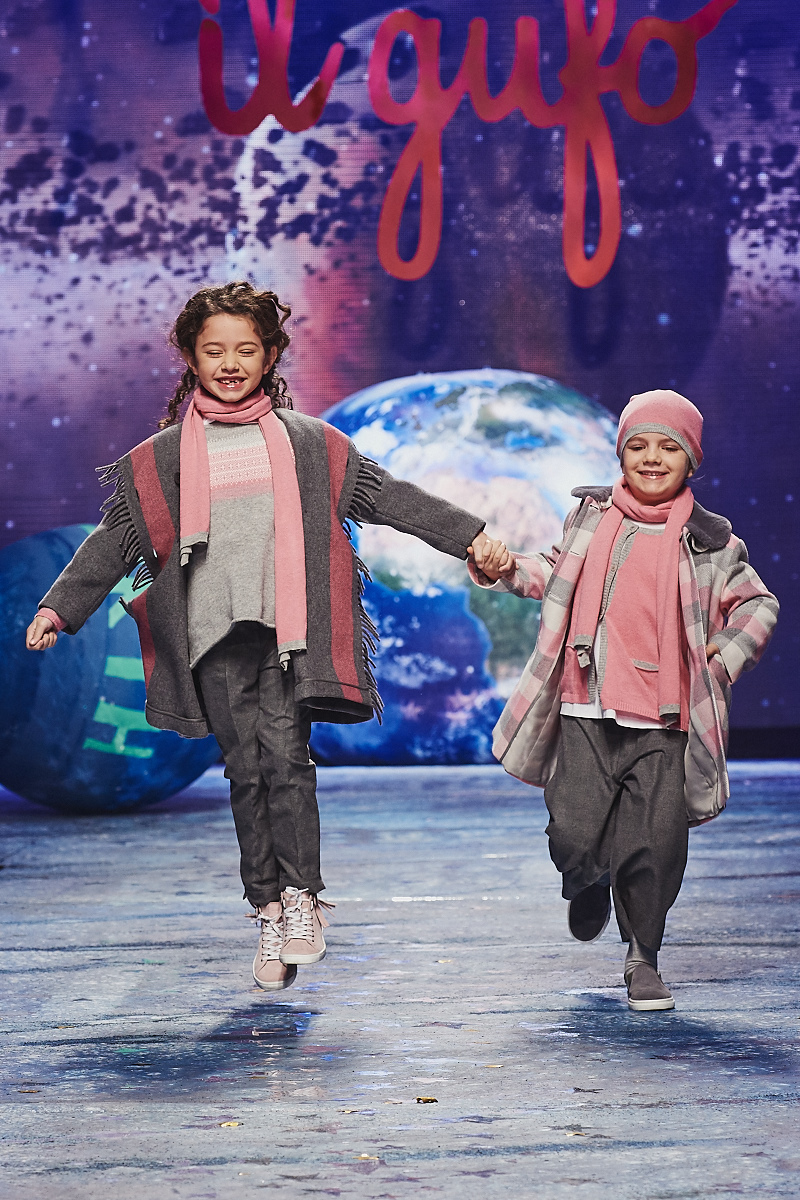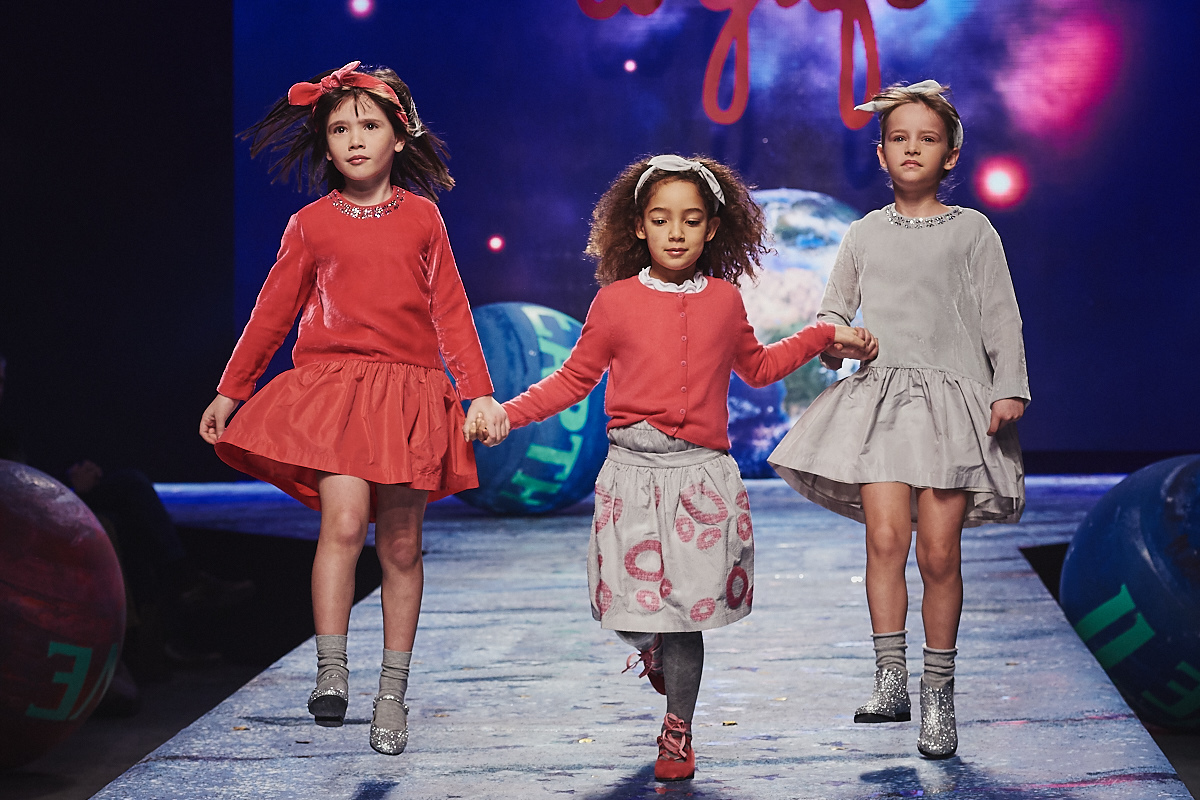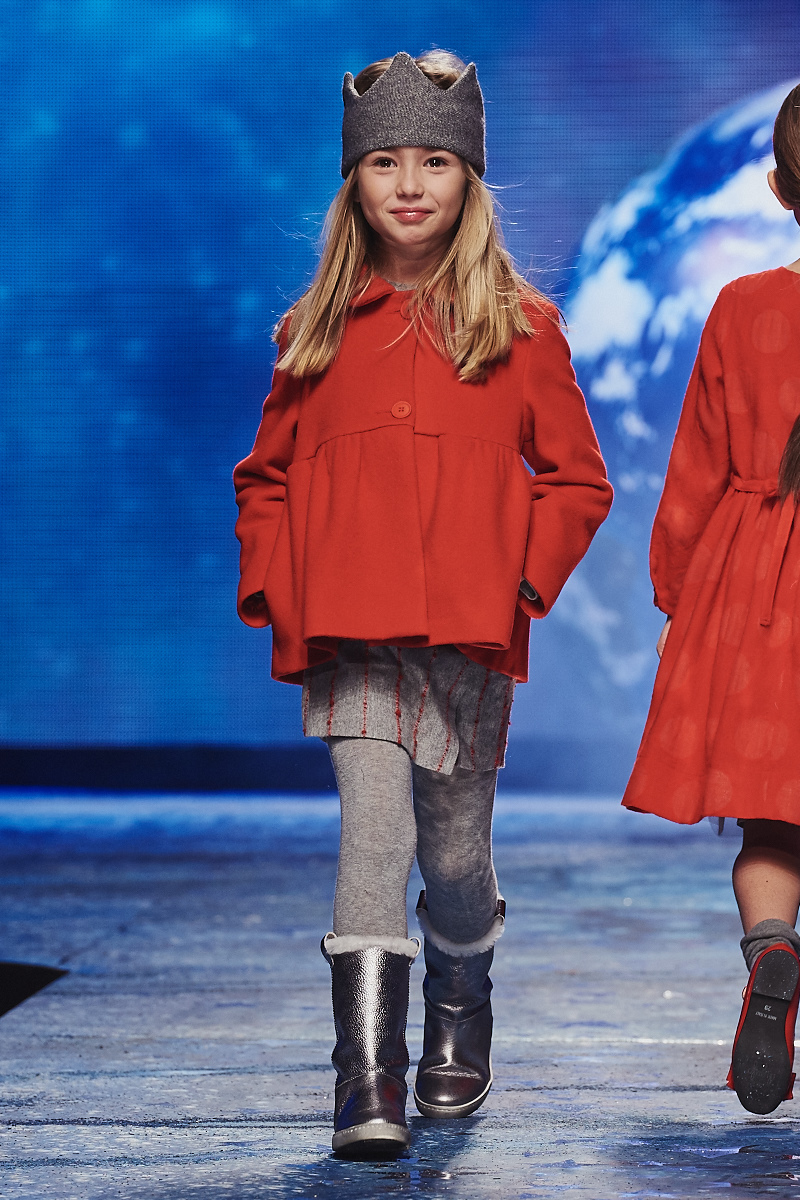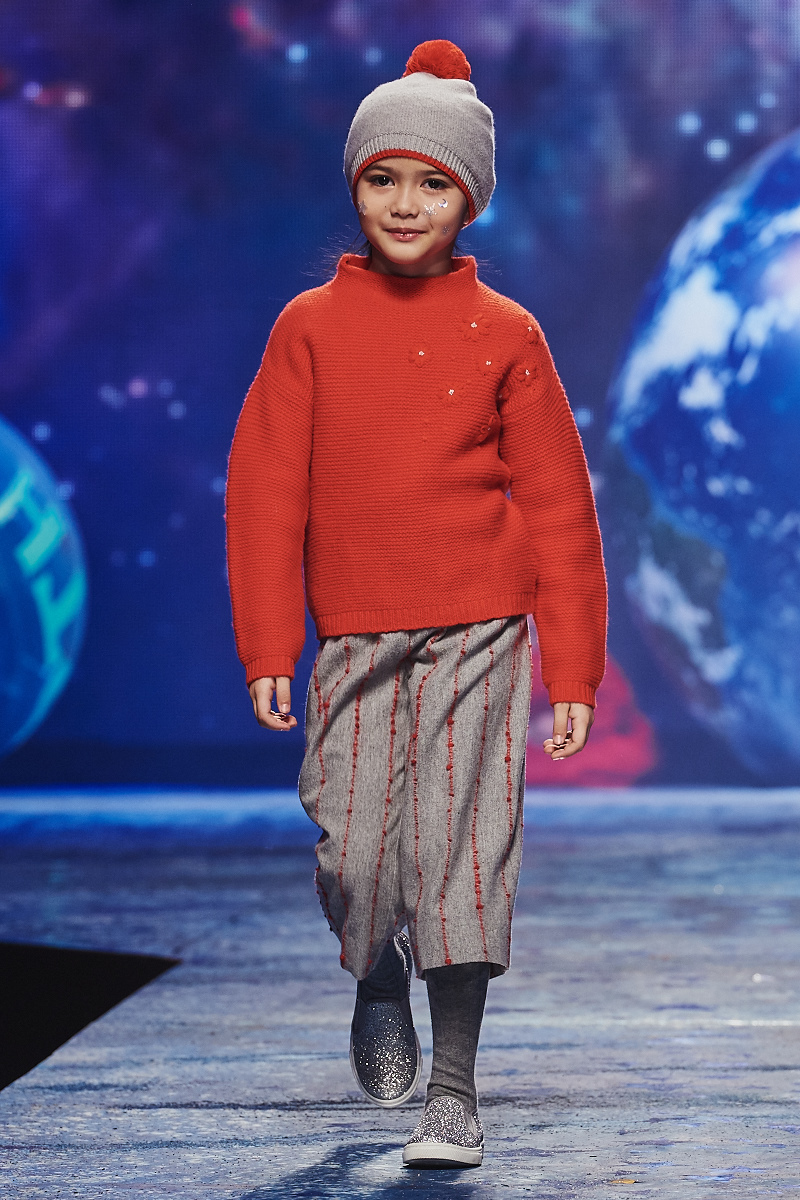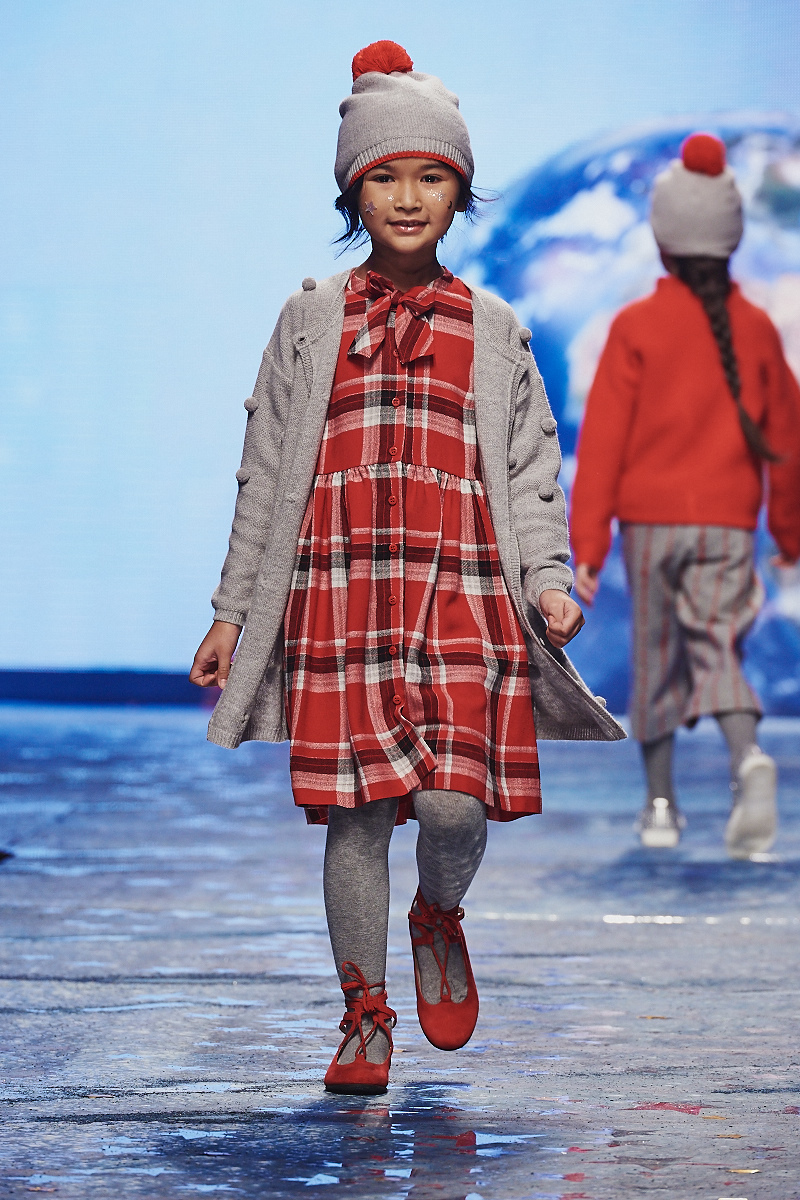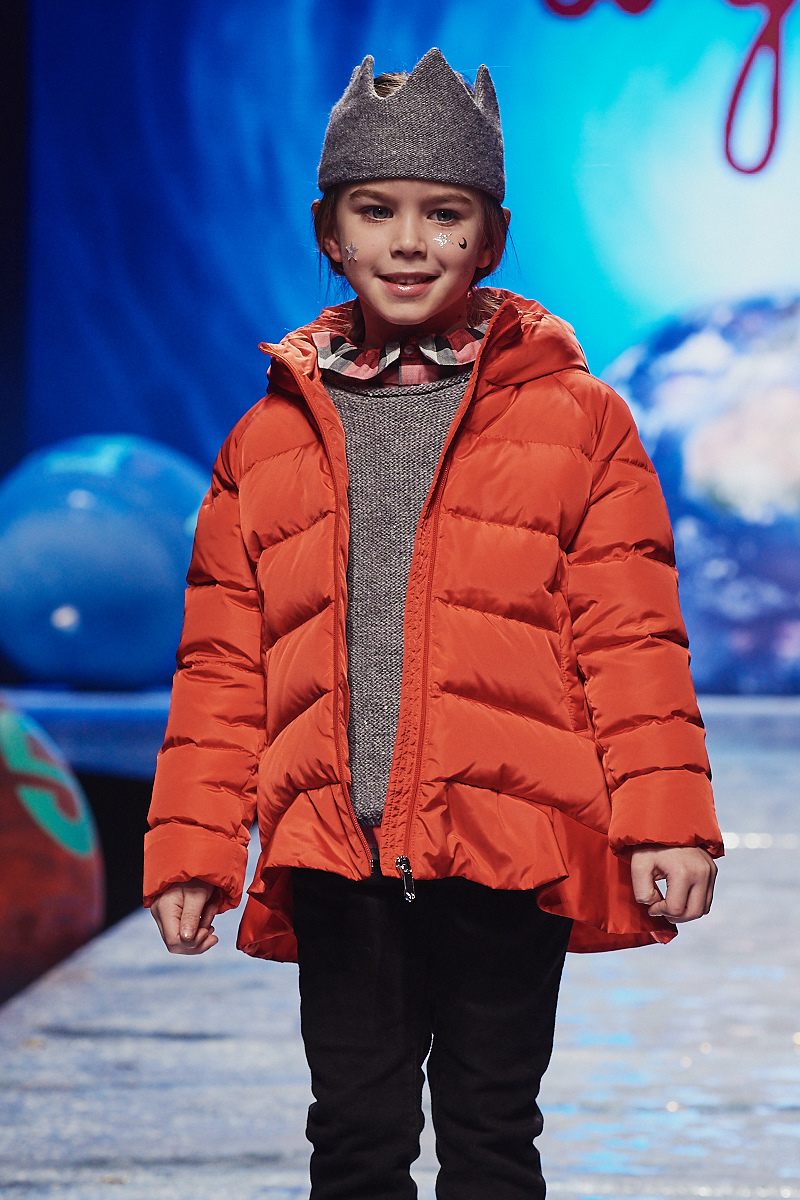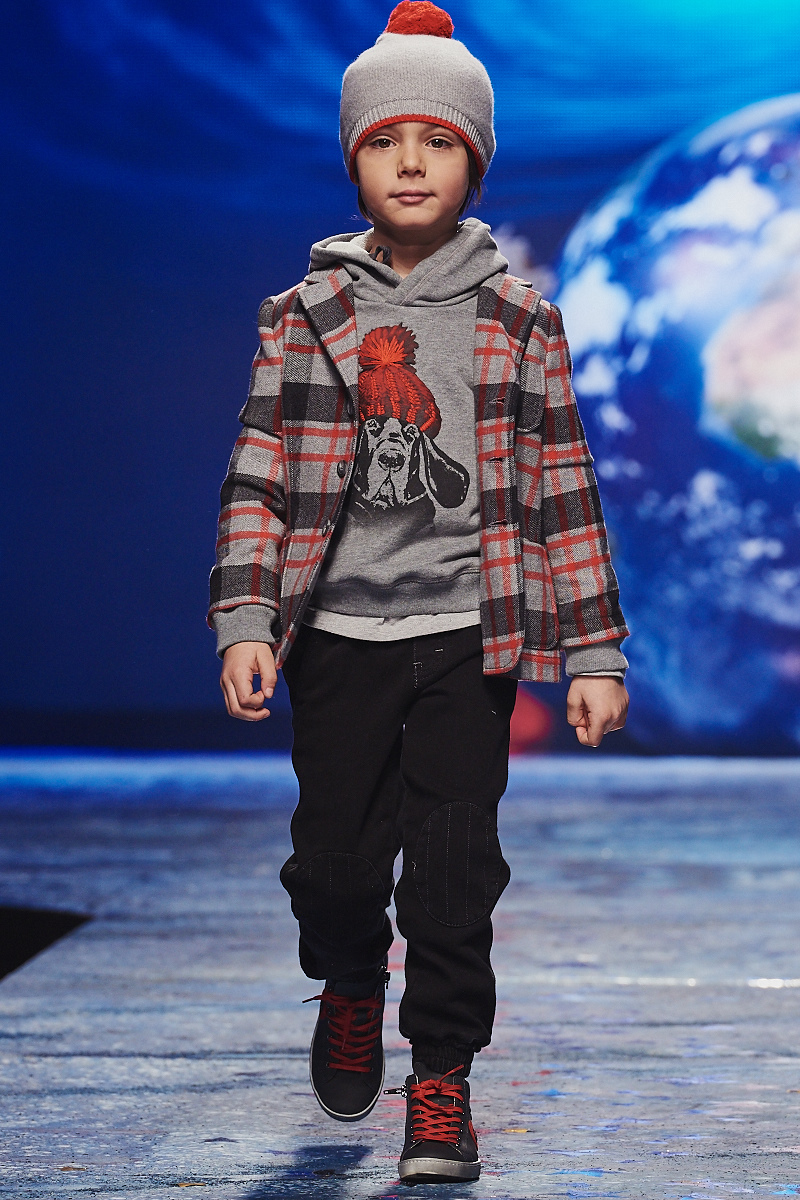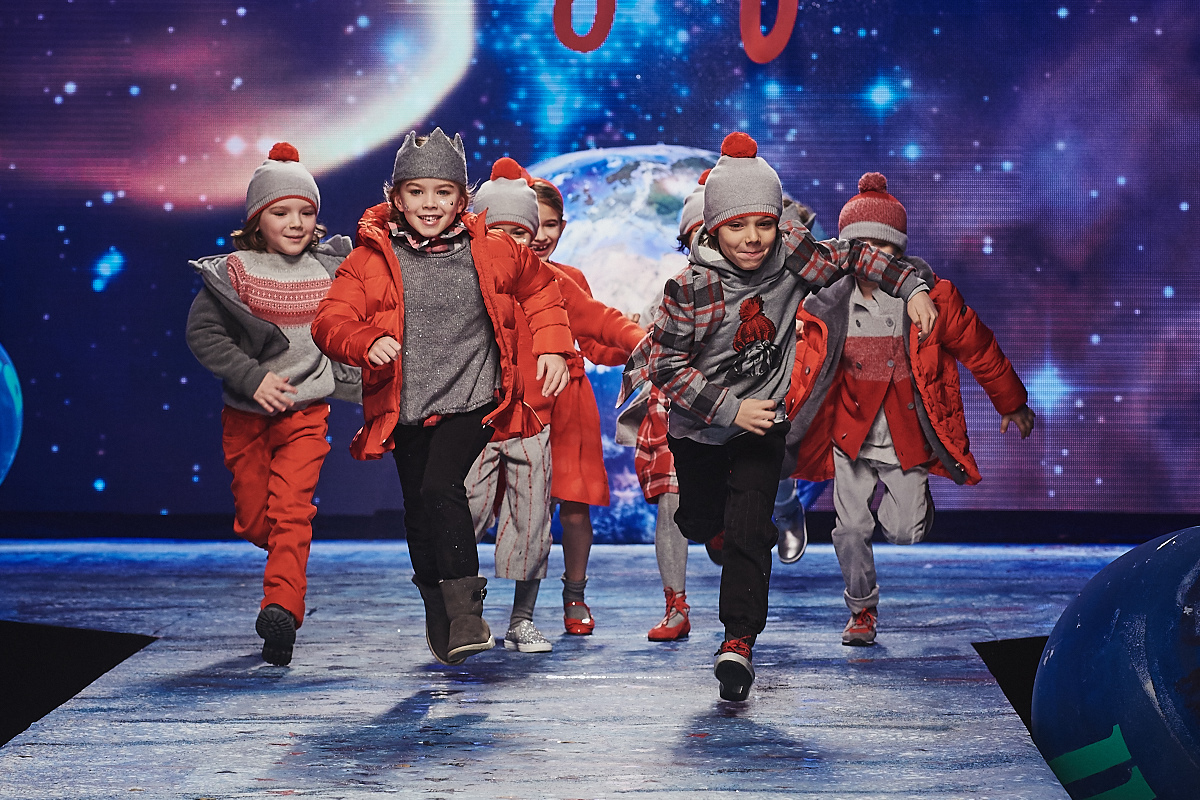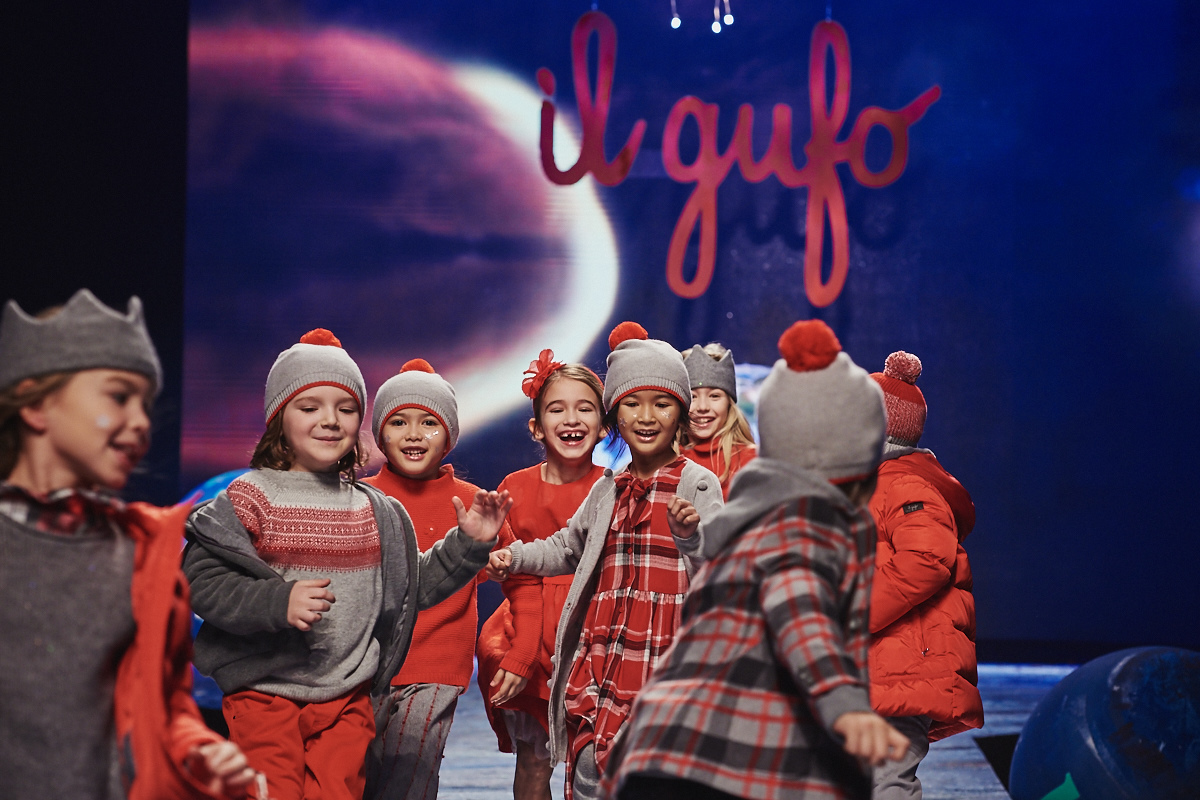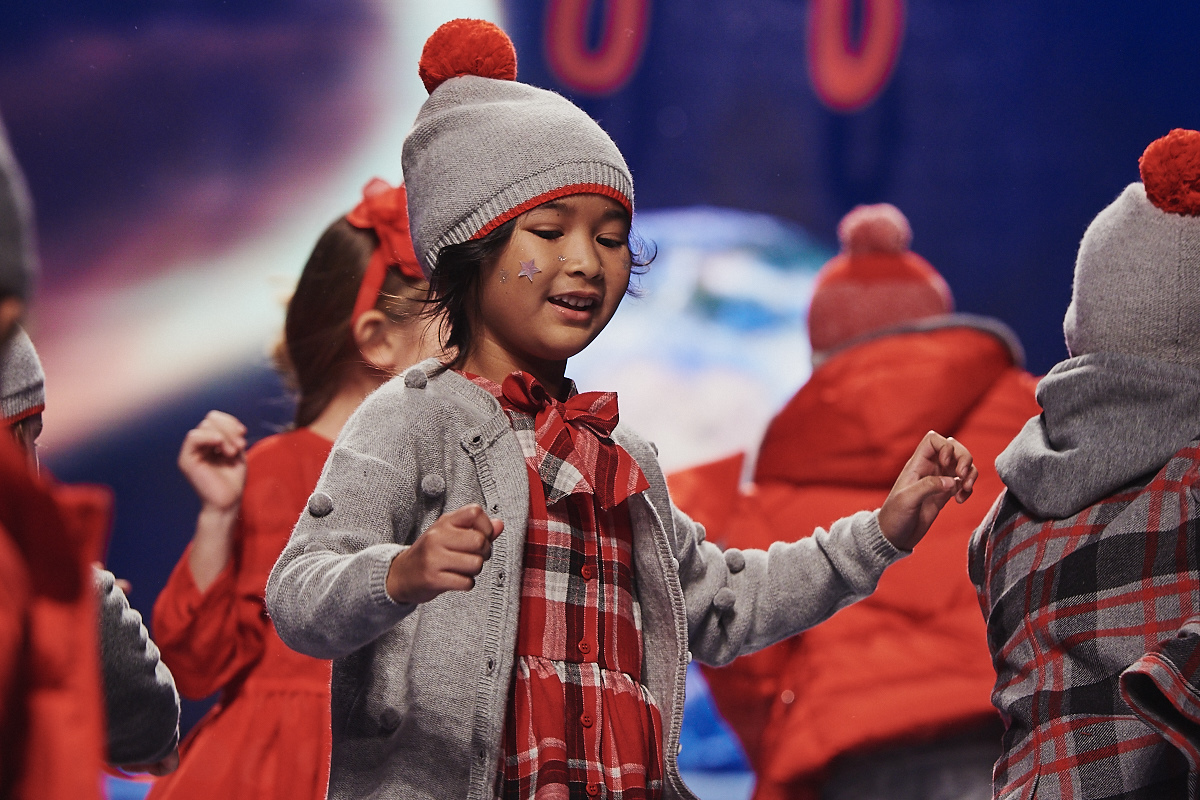 Il Gufo fashion show at Pitti Bimbo that, in the end, makes us regain balance with the base colors. WHITE and BLACK. Mixed together with great harmony and able to find us a SPACE still different, including checkered, polka dots, bows and jackets. A space to find a moment of intimacy.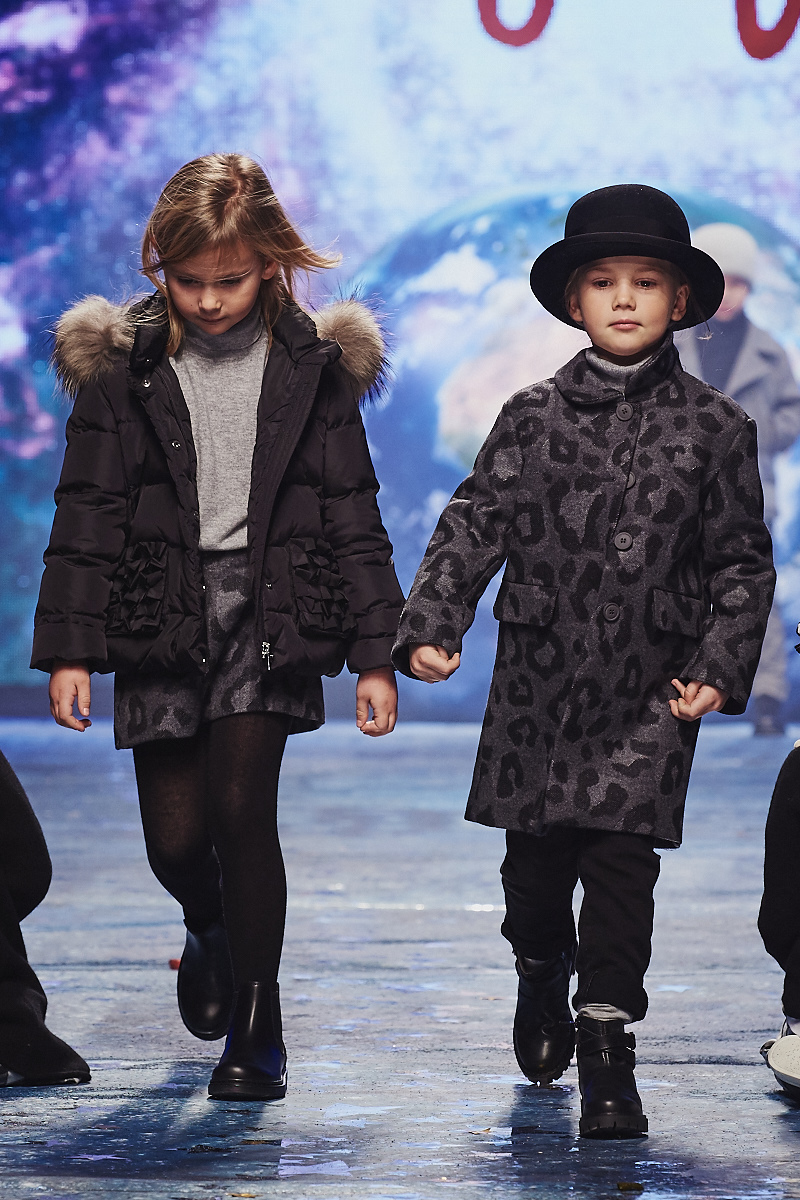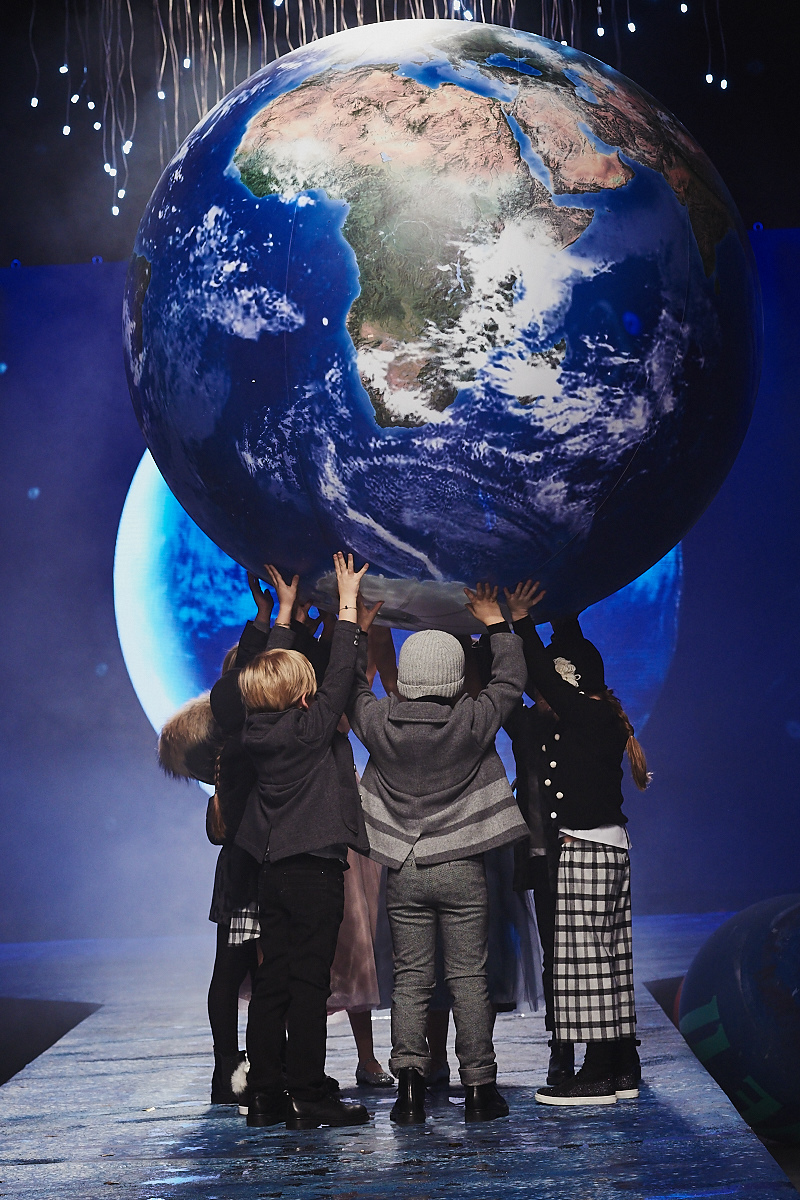 It ends this fashion show.
Culminating in the world taken by the hand, brought up, watched from below. Because it should always be so. We should pause for a moment, we should give up the TIME passing, we should not have HURRY for at least one minute and let it all flow SLOW and we should look with humility at this world that is changing too quickly and without giving us time to find our space.
SPACE = NoTIME x NoSPEED
"In the absence of time and speed we should find our space".
Thanks il Gufo for reminding us.
Pictures are by

RICCARDO POLCARO 

and he is really able to figure this SPACE.
♥