Italian kids fashion on TV at Detto Fatto. Episode number 2. We begin by my look, before getting into the kids fashion for this winter 2016

Italian kids fashion on Tv and the Christmas Eve episode
New episode of Detto Fatto and a new tutorial about italian kids fashion.
Before showing you the look I chose for these wonderful children, I show you some details about my look, given the numerous emails and messages that I received.
I take this opportunity also to apologize if I could not answer them all, but this post is, in fact, to remedy.
Italian kids fashion on Detto Fatto is joyful, fun and fresh and I, however, this time I chose a sleek, simple and not overdone outfit, just to bring out the children and the fashionable children.
I immediately chose a shirt that I'm quite fond of her. It is a " intage"shirt, because it was from my mother and she, in an afternoon of fun and exchange memories, decided to give it to me and to pass me the happy moments in which she had worn it.
It is a black silk shirt from Grace Bagnaresi with handmade inlaid and velvet details. It is wonderful, I love it and I wanted to take her with me to Detto Fatto.
I matched the elegance of the shirt with a pair of trousers from Zara in wool that contrast the shirt, but also complete it. The pants are wide, comfortable and very warm.
A pair of Louboutin and the look was made.
Simple, sober and, in my opinion, appropriate to the episode.
Here are some photos and see you soon with italian kids fashion at Detto Fatto and many fantastic kids outfit.
P.S. A THANK you SO MUCH and with all my HEART for all the affection, the support, the wonderful words. THANK YOU. THANK YOU.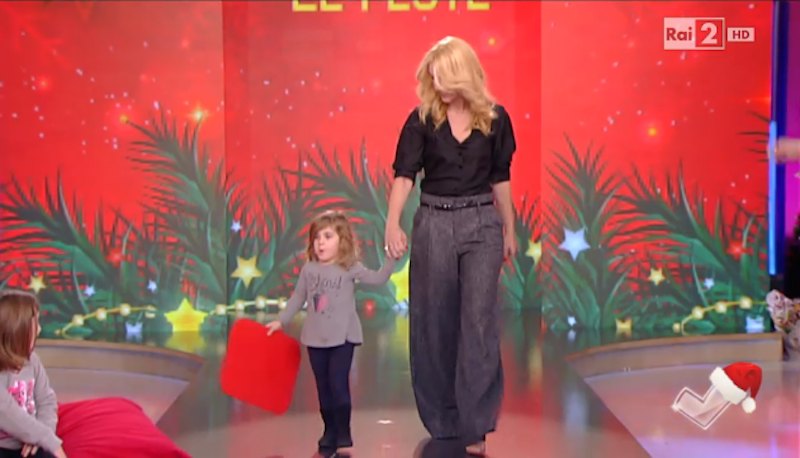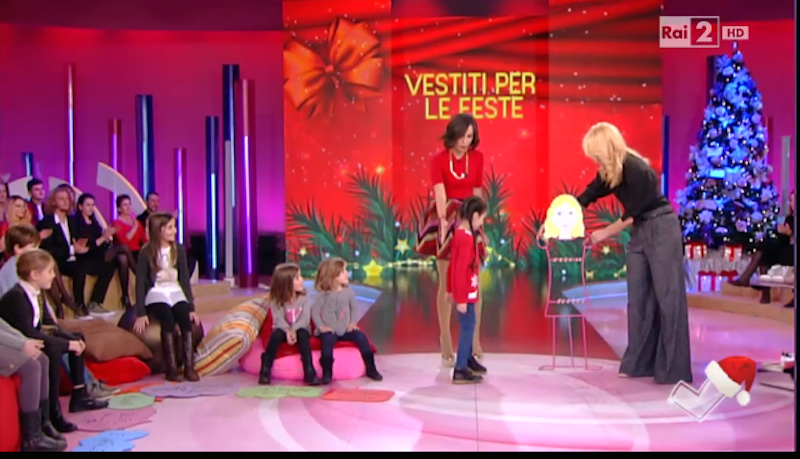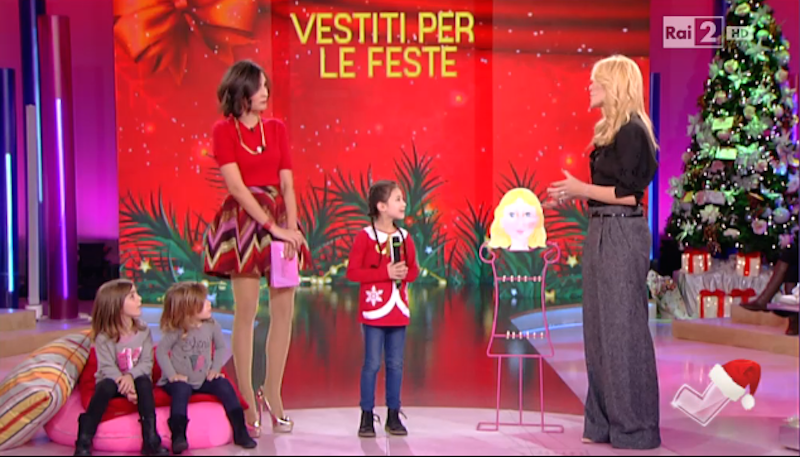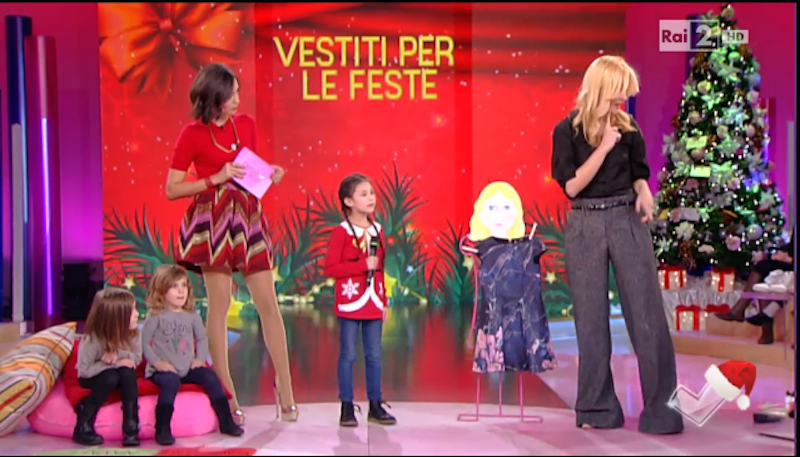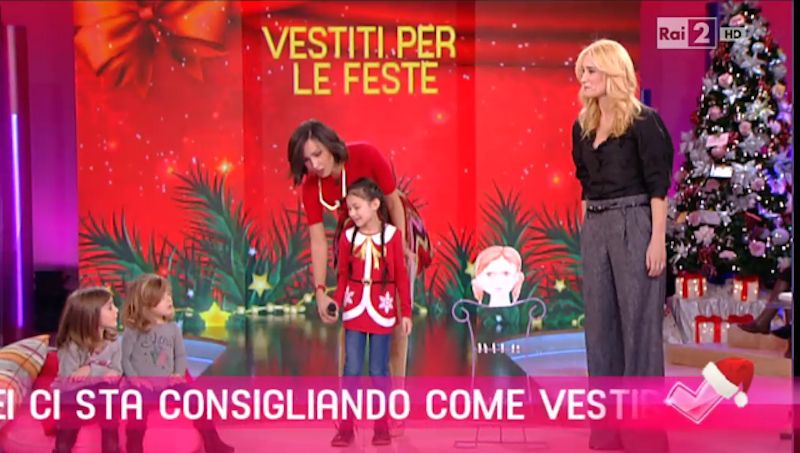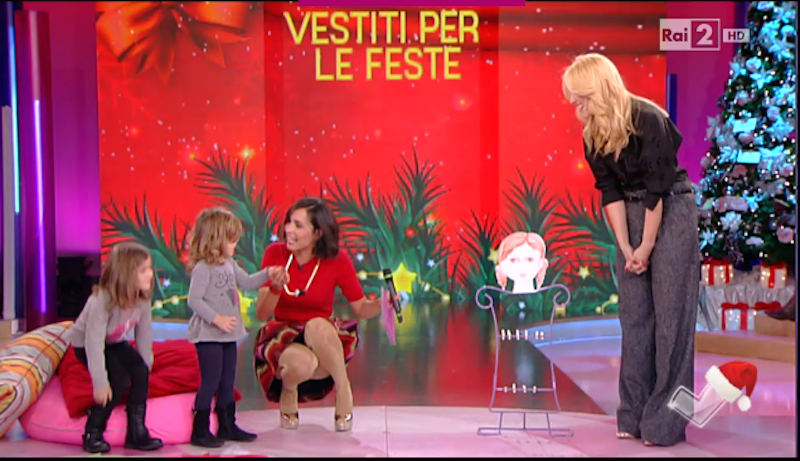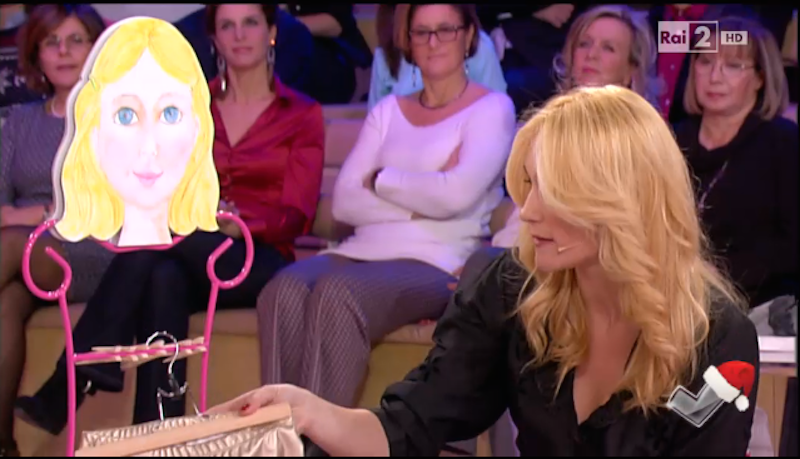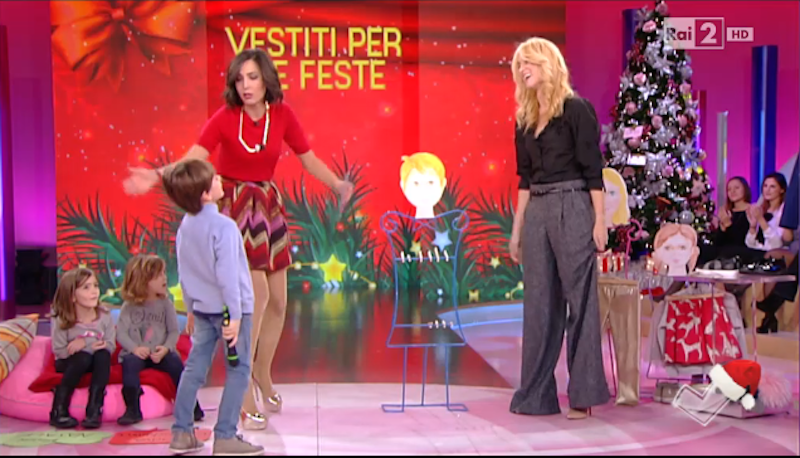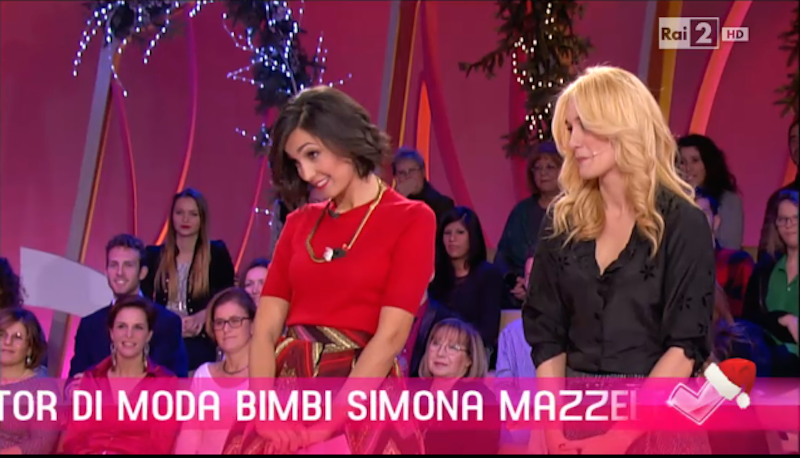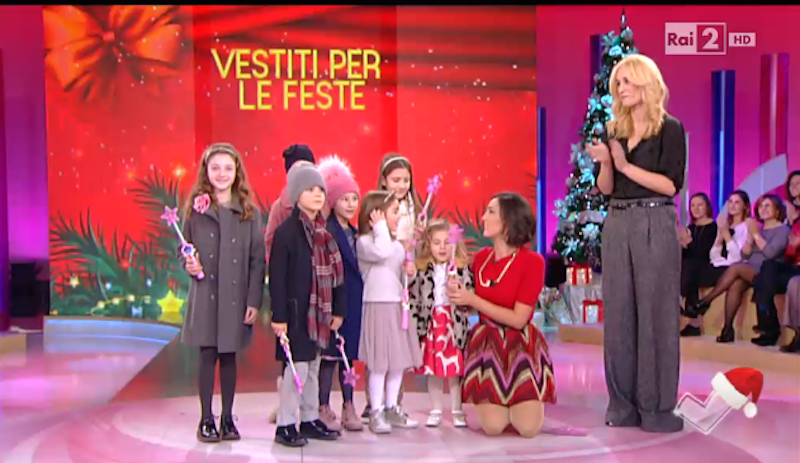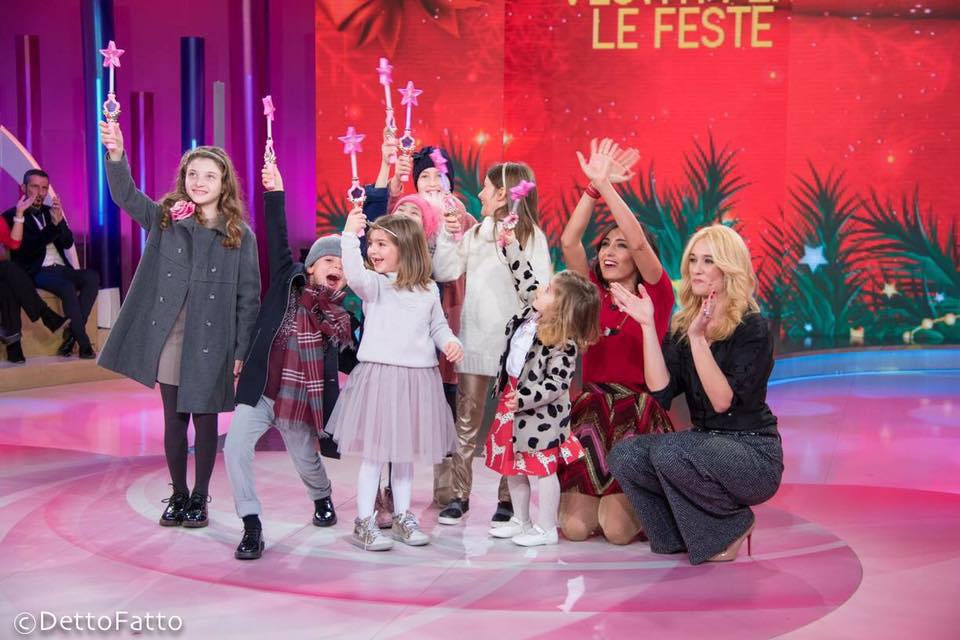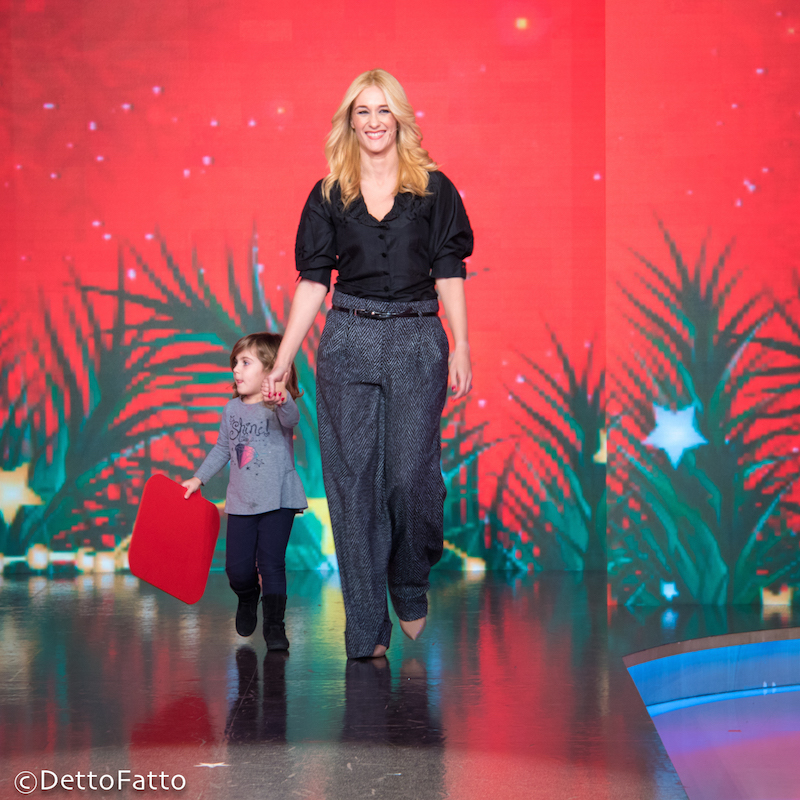 My outfit:
SHIRT: vintage (from my mom)
TROUSERS: Zara
SHOES: Louboutin
♥
If you would like to read some other article on the italian kids fashion at Detto Fatto, click below
My OUTFIT for the first episode
♥