Look for kids trendy soft and super comfortable with Fred Mello and Msgm Kids. Francesco was really comfortable, do not you think?
Look for kids. With Fred Mello and a pair of super sneakers from MSGM kids.
Here it is the look worn by Francesco during the fashion kids tutorial that I was lucky enough to present within the Italian program Detto Fatto. After the look of Federico (CLICK HERE for see it in detail), today I show you a look for kids really comfortable, modern and timeless.
Fred Mello, an original and metropolitan kids brand, helps us on occasions a bit more special such as a birthday party, a Sunday with friends.
And also it helped me on Detto Fatto, making me realize an outfit for boys that is fashionable, trendy, but always with a good taste and comfort.
A checked shirt (MUST of this season) made more special by the gray patch on the elbow, a vest (have I already said it's a wild card to keep in the closet ?? Probably I did, okay, I'll stop. But first remember that you can pull out of the closet a vest at the right moment and it can be really a good idea for a more refined look and still easy and convenient.
If, then, the vest is gray (like this  from Fred Mello kids), then you can feel really quiet .. 😉
A pair of pants in the same color, a warm hat, colorful and super modern from Catya and the look is almost ready.
Since the occasion we're talking about is not the one of every day, but the one for a different afternoon, a party, a dinner out, a jacket will really complete this look for kids.
Wait, wait, not the elegant one that you expect, but a super trendy jacket.
This from Fred Mello is soft, comfortable, convenient and give an air rifinta to any outfit. Your male will also be free to move and enjoy his day.
A pair of sneakers from MSGM Kids who do not need more words, and that will be the fashion purchase of the year, partly because you can really match it with everything and see at the foot of your child really every day.
Here is the look for kids from Fred Mello worn with elegance, charm and total fun by Francesco, a special min model that I met during the italian program Detto Fatto.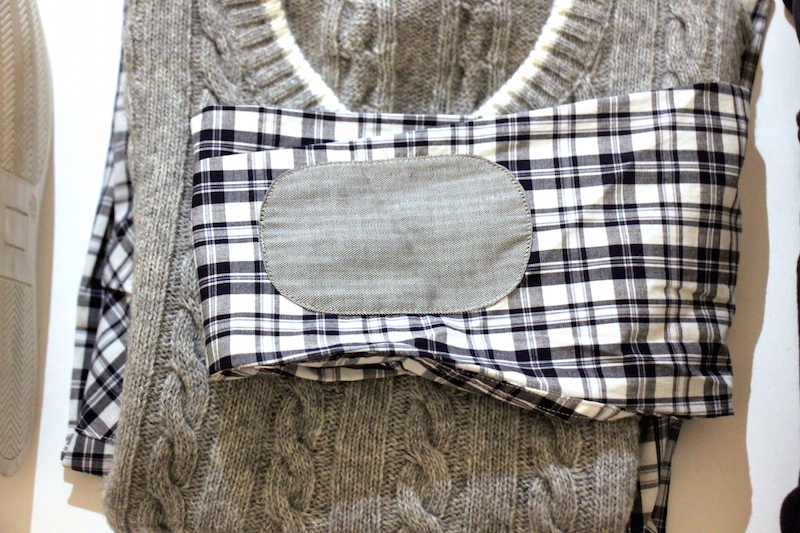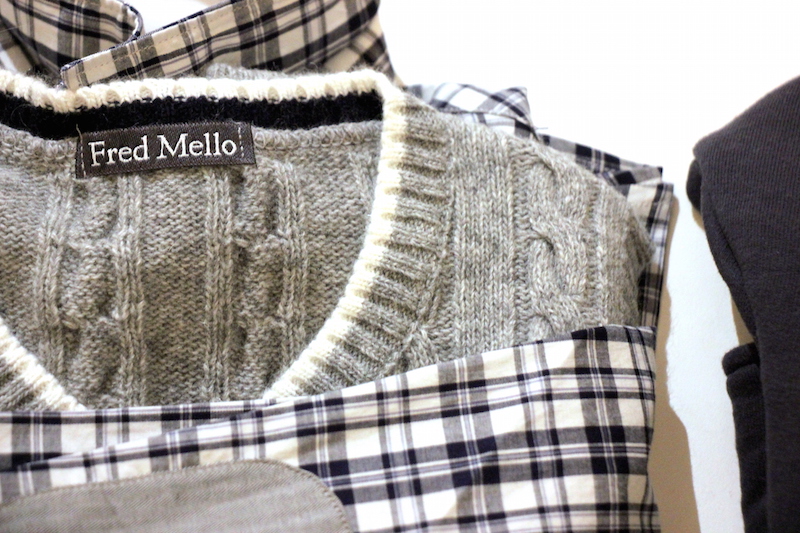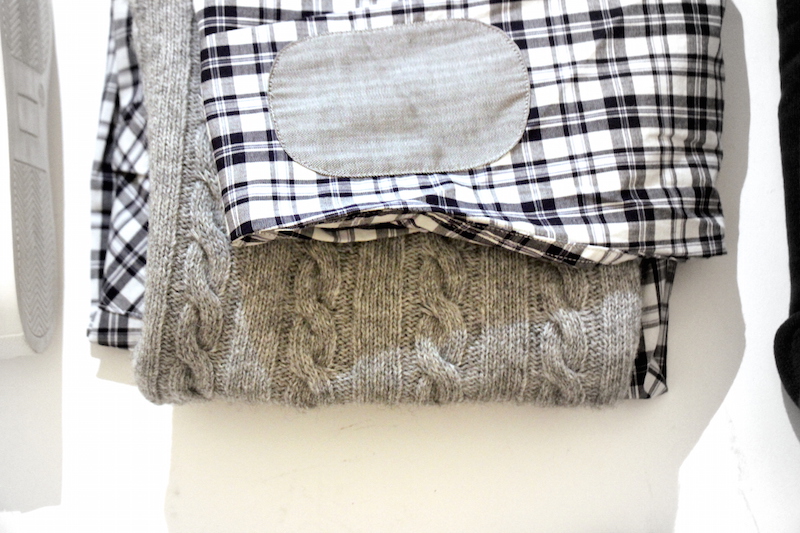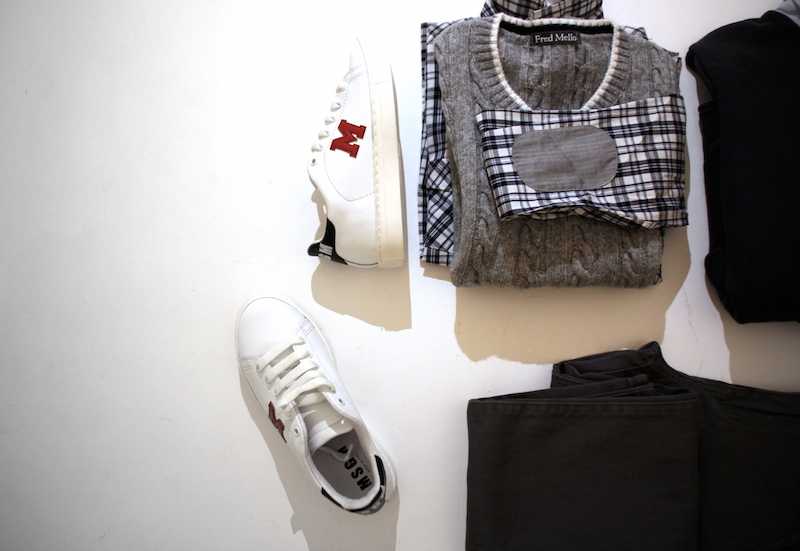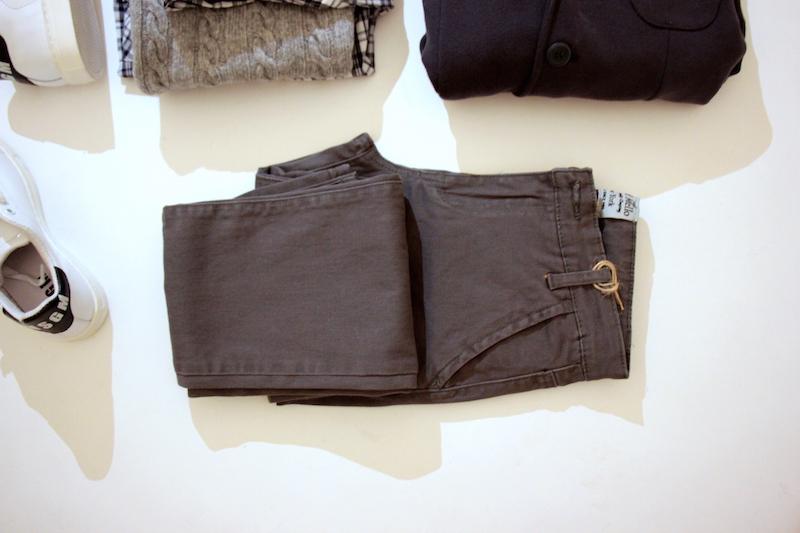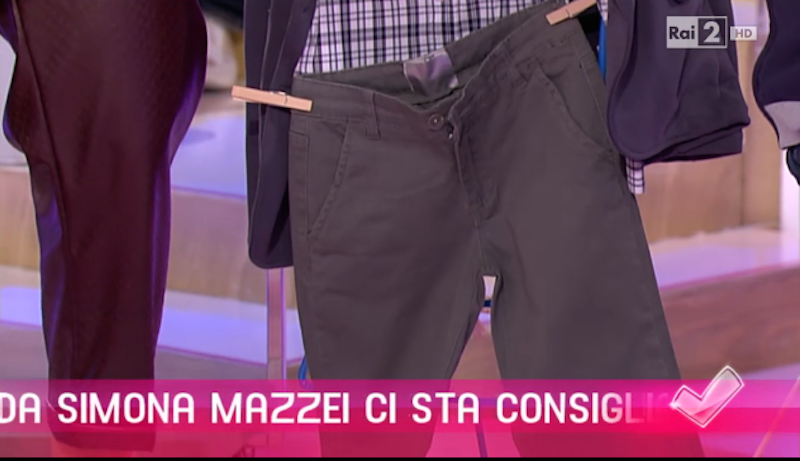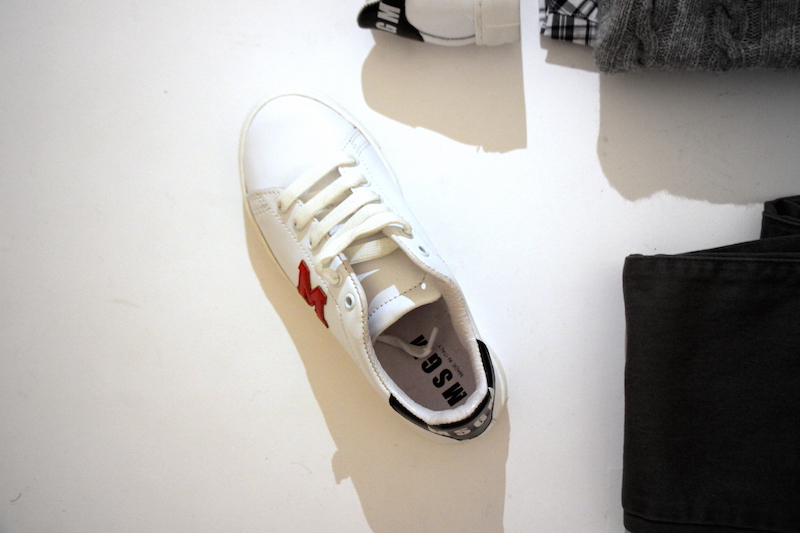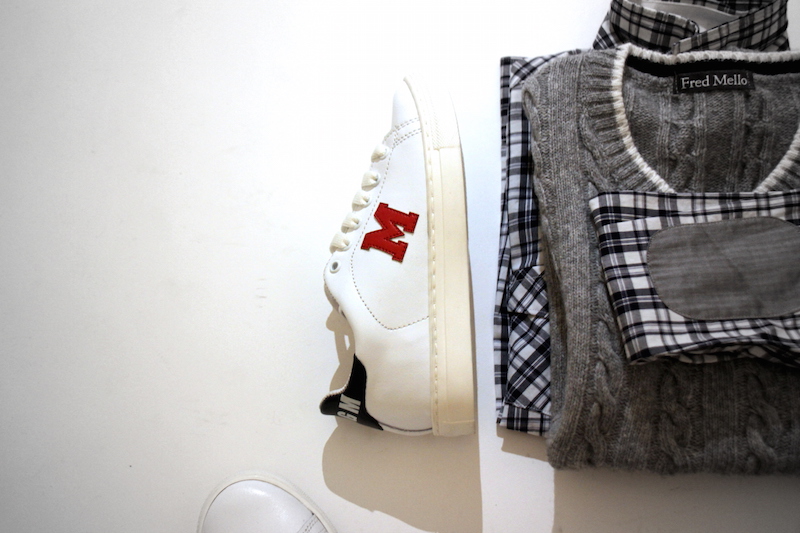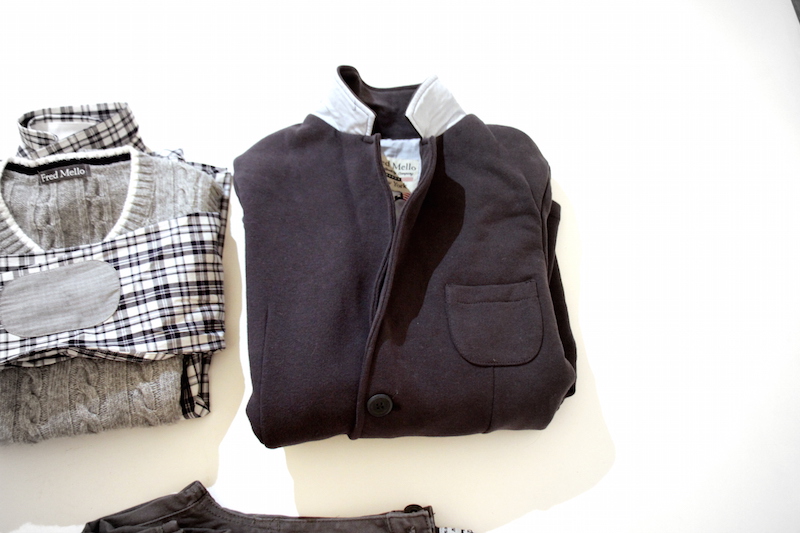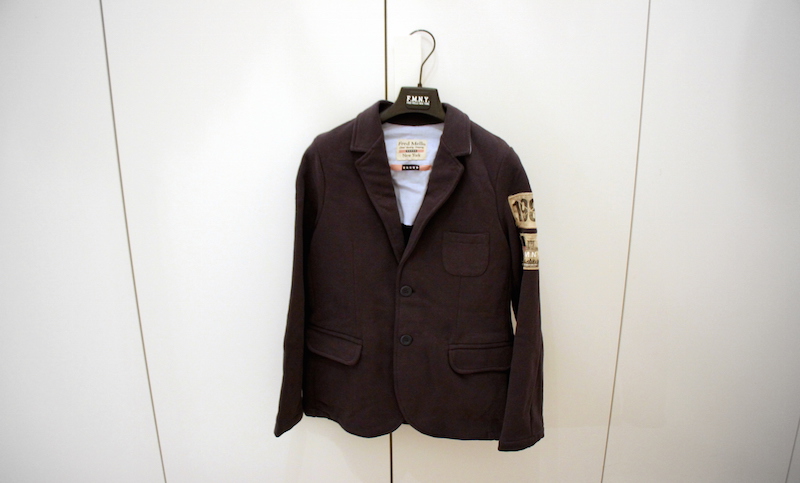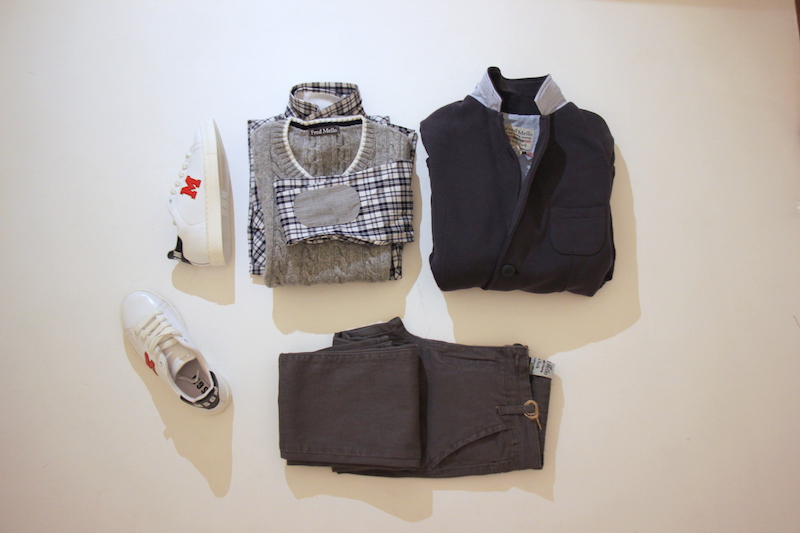 Look for male
SHIRT: Fred Mello
VEST: Fred Mello
TROUSERS: Fred Mello
JACKET: Fred Mello
♥
And what about the Itan Joy look??? Soon we will find out… 😉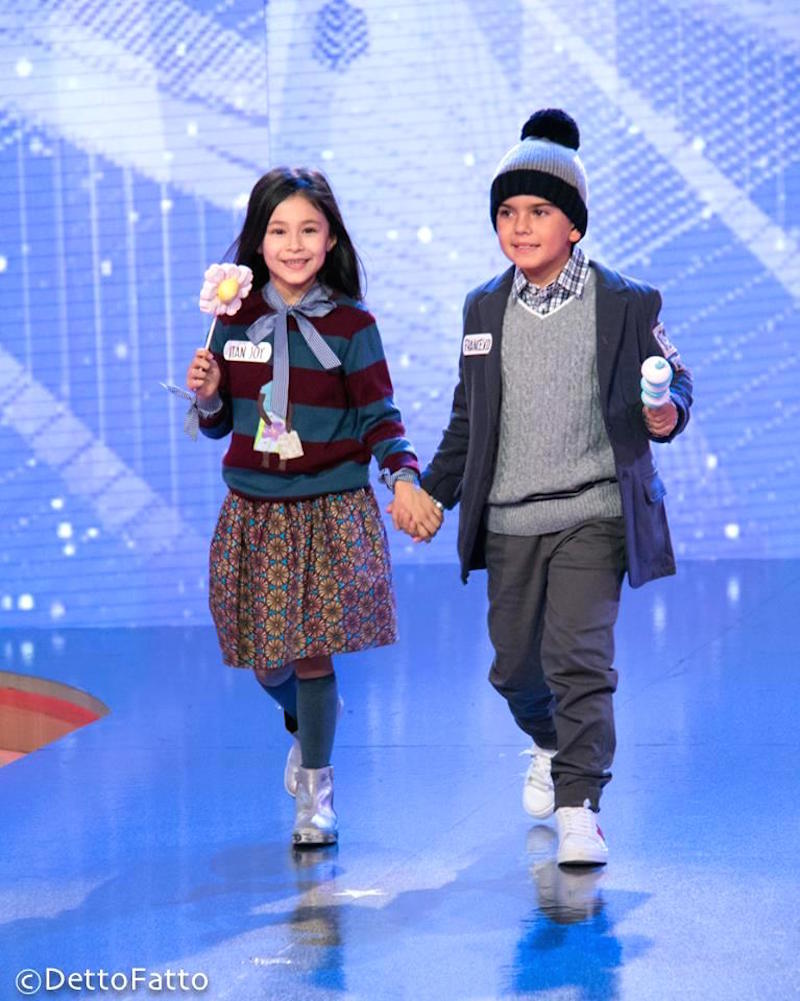 ♥