What to buy on sale for a male? Today a few advice for your child that will help you to buy better and without repentance.
What to buy on sale for a male is not always an easy choice. It requires commitment and reasoning. 😉
After the advice for sale for kids to your "girl", today, a few tips to fight on the fabulous and challenging world of sale for your child.
Purchases for a male are a little different from those for the female and are less influenced by the time and emotion. Easy to fall into temptation when it has to do with lace, tulle, bows and pink, especially pink.
In the world of male kids fashion, however, the basic colors must do the masters and the essential garments even more. Do not give way to the euphoria of the price and opportunity, just think about what your boy can wear in winter season, but also in that spring is coming.
Here, then, what to buy on sale for a male guaranteed and underwritten by an authentic mother of female .. 😉 (I checked, however, surveys and interviews with my friends that are male mothers).
Sale for children. Part 2. What to buy on sale for a male
THE PARKA JACKET or THE DOWN JACKET, as for the female, these garments will be ideal to buy on sale for the boy. They will not go out of style, they are warm, comfortable and warm up your child for the seasons to come. A size bigger and go on. In case, you can always curl the sleeves …;-)
Here are a couple of down jackets or parkas that I loved right away.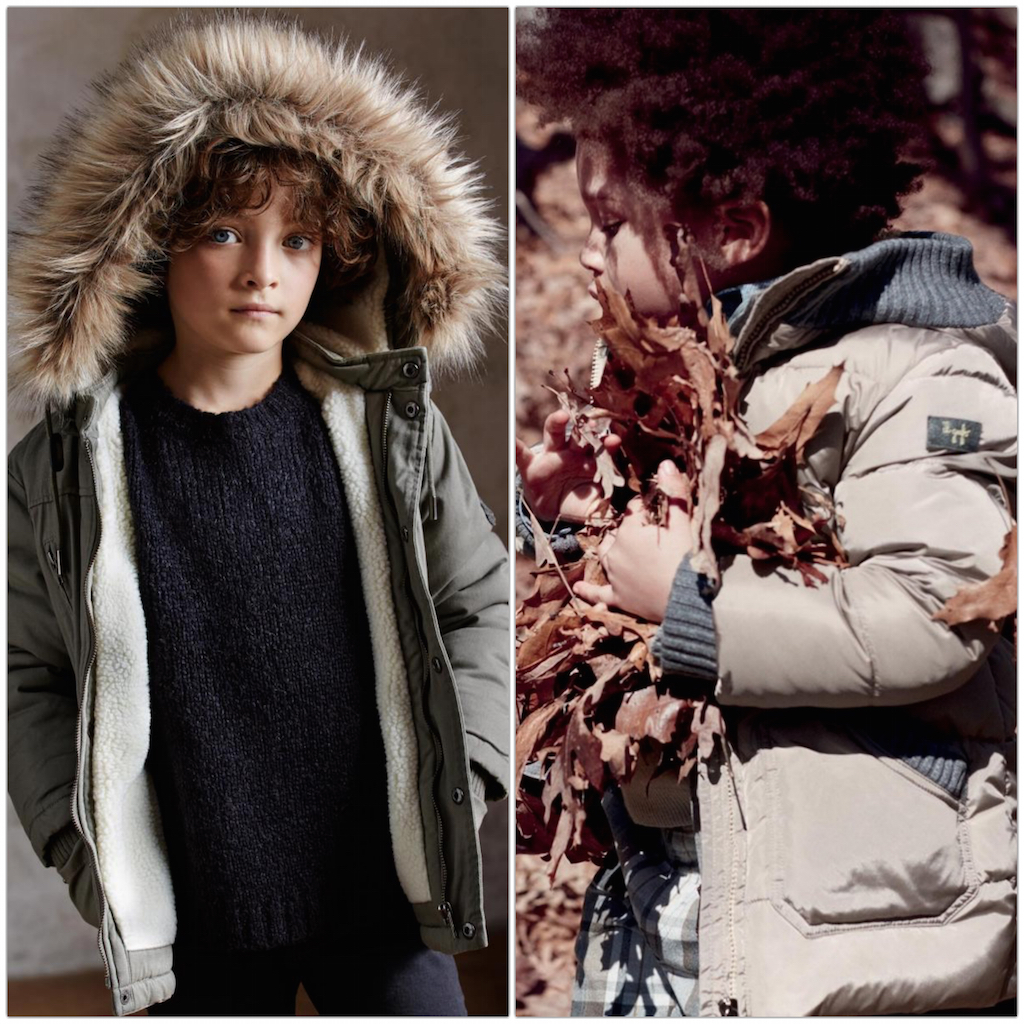 left: LITTLE KARL MARC JOHN – right: IL GUFO
THE MORE EXPENSIVE SOCKS, (perhaps those in cashmere). Sale will allow you to buy something you always seemed a whim. Like a pair of expensive socks. You have always avoided them thinking that they were not necessary?? For half the price you can consider them and, perhaps, find a pair in fine fabrics that will go very well for the coming seasons. Do not overdo the size (socks usually do not go big). Take just a number over which your child has now and you'll see that they will be fine for the coming winter.
Here is an example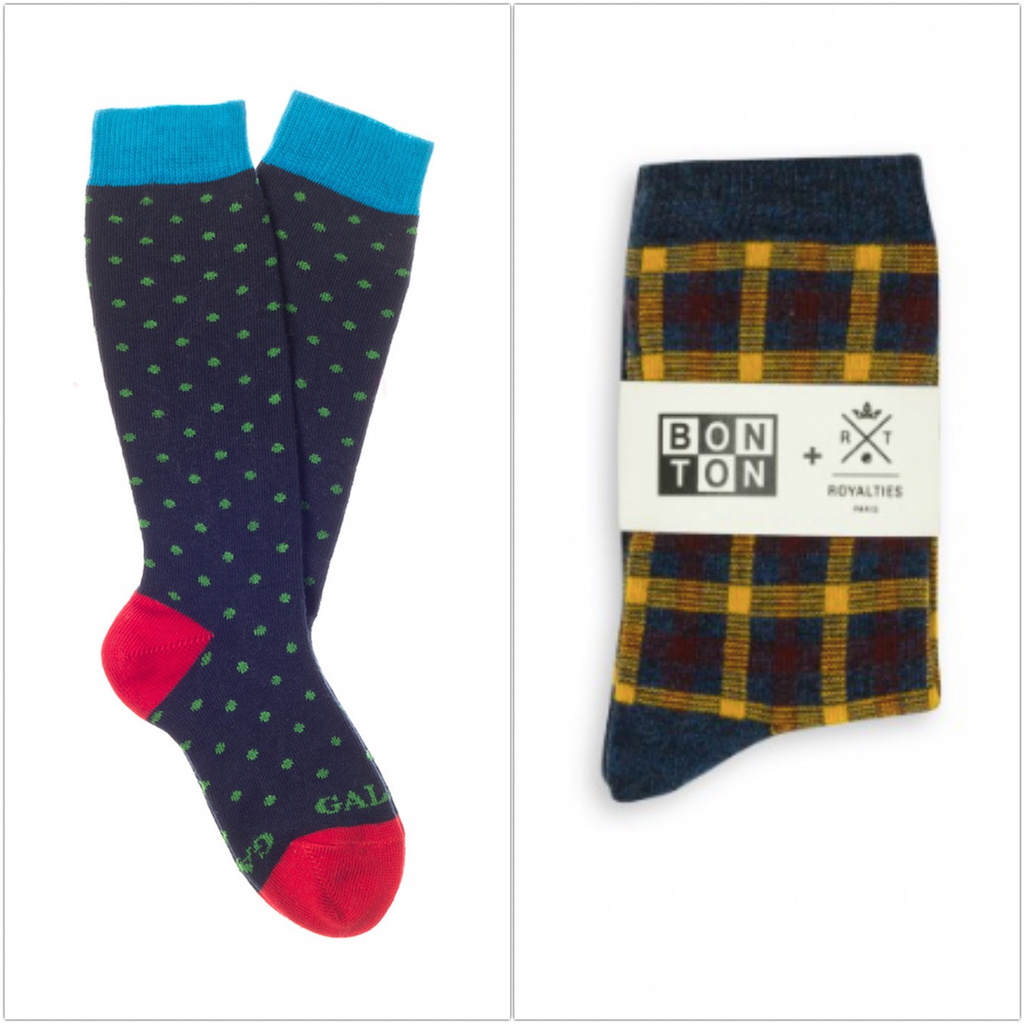 THE ONLY, TIMELESS DENIM SHIRT. And I should not say more. When people ask me what to buy on sale for a male the first thing that comes to mind is just the denim shirt (actually after the down jacket). It 'always super trendy, is modern, funny and you know (by now I've repeated it many times) that can be worn in many different ways. You can try with a size up abundant, because the next winter your child can safely use it opened with a t-shirt underneath. Super super cool.
PS: it is not easy to find it on sale (because it is an evergreen), I've found a few. Here they are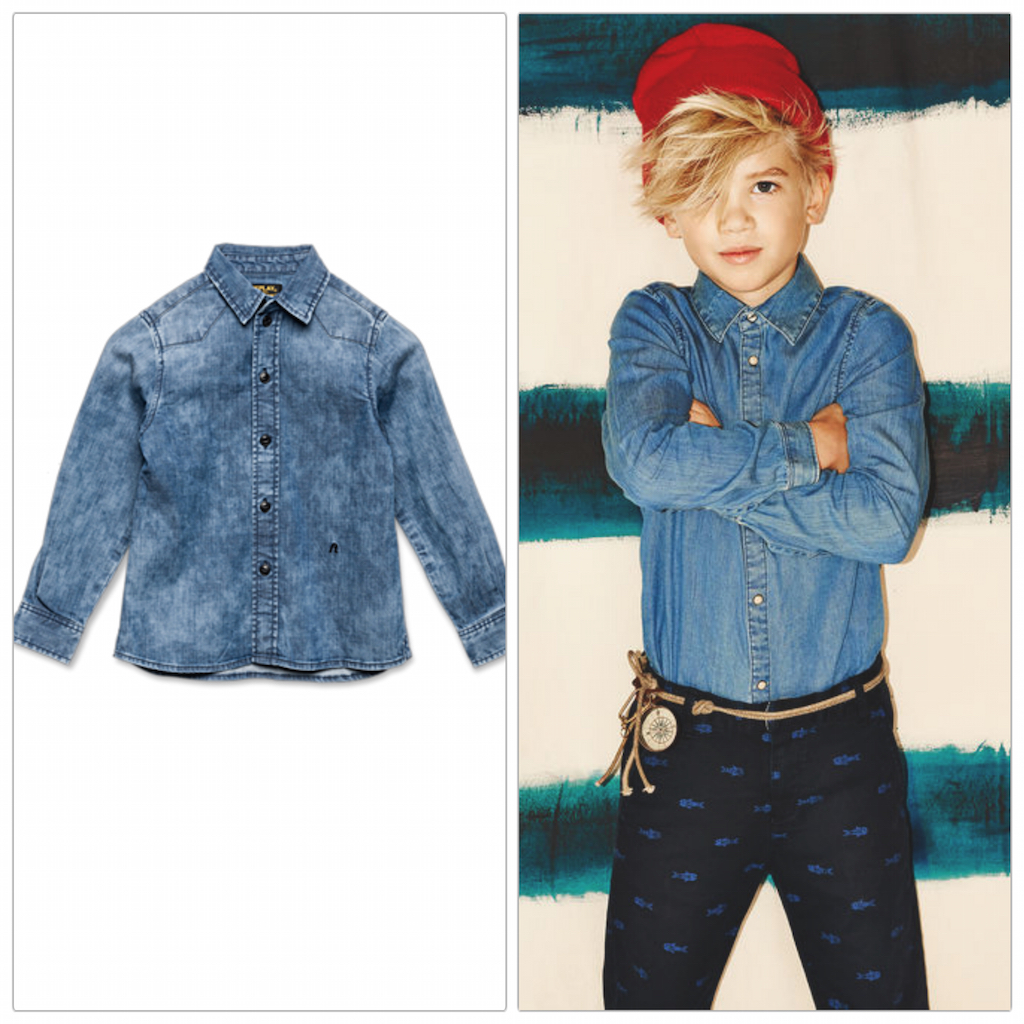 left: REPLAY & SONS – right SCOTCH & SODA
THE SLEEVELESS DOWN JACKET, very cute and fun to use for both the upcoming spring season (with a cotton sweater below) and, why not, even in the summer cooler evenings, and for the next winter season with heavier sweaters and huge scarves. Only a size bigger (and not more than one), because the quilted vest is very cute and trendy even under a coat or a jacket. Just like a vest, but very much warmer.
Here are a few examples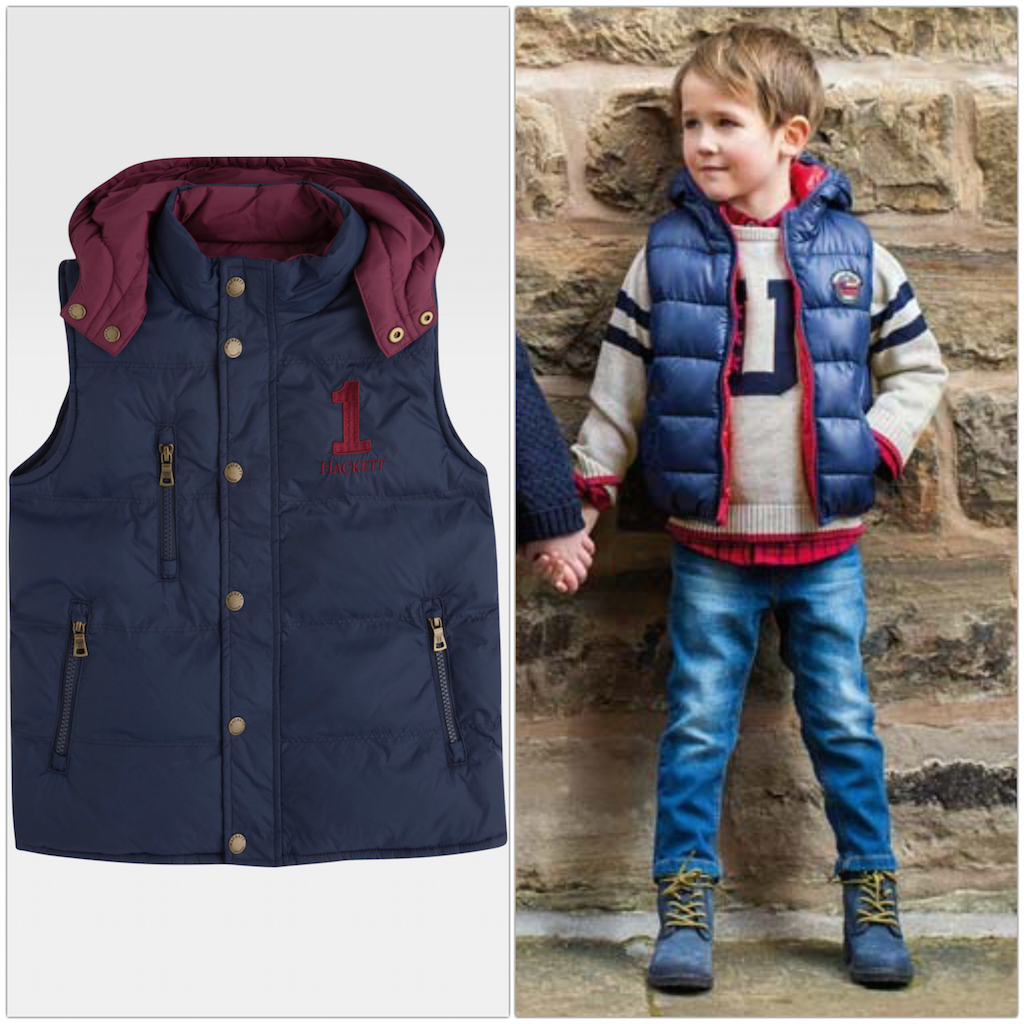 left: HACKETT – right: MAYORAL
A WOOL SWEATER, because I never tire of repeating that the wool is back in fashion for our kids. Green light on sale, therefore, for a nice wool sweater, maybe colored, or maybe classic and super chic to be used for a while and also for the coming winter. If you plan to use it only for these winter months that remain opts for cheaper price and next year give it to someone or pass it to his younger brother, if you think about the next winter season, however, give yourself a whim, go for a size bigger, a sharper color (blue, black, red) and on …. 😉
Here are a few examples of wool sweaters for children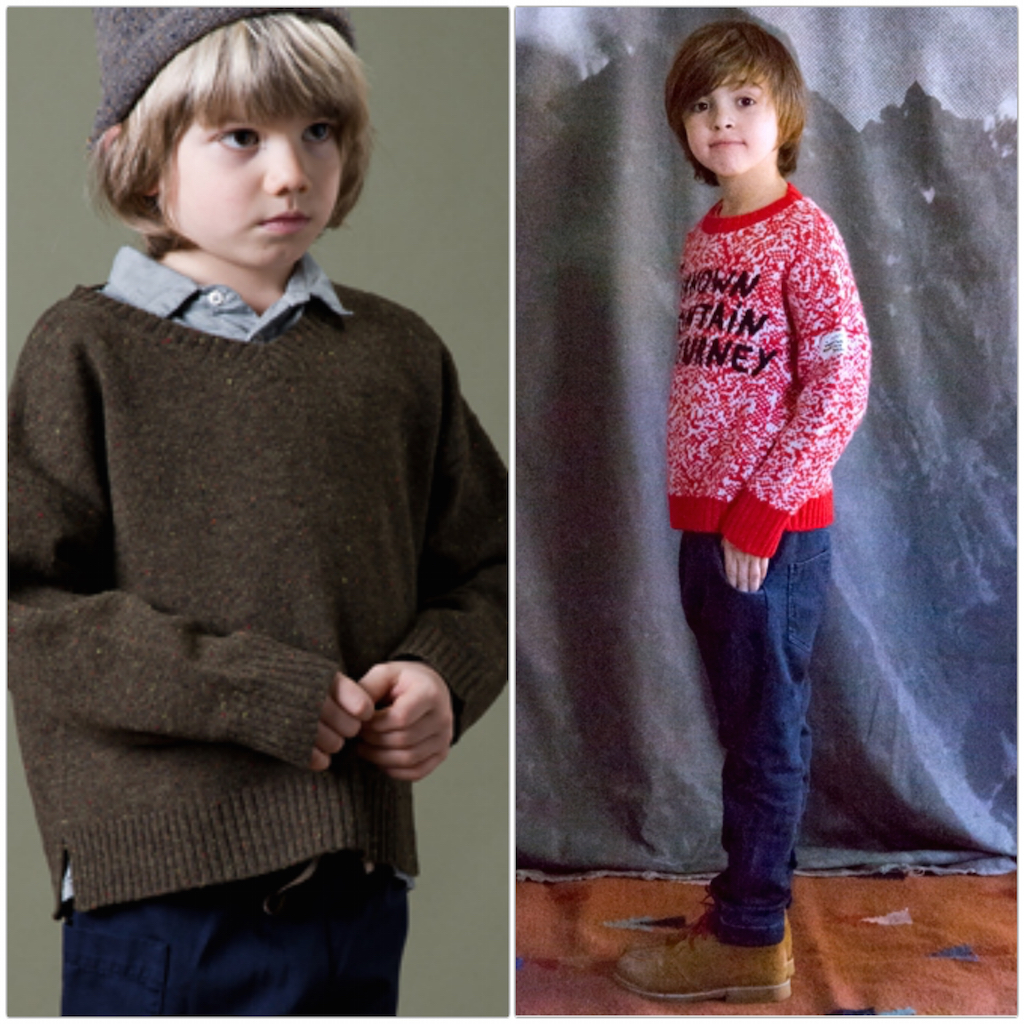 left: CARAMEL BABY & CHILD – right: BOBO CHOSES
Images Source: Google and brands website
One last tip for what to buy on sale for a male? NO to pants. I know that you left your heart on those wonderful pants in corduroy perfect again until February and throughout the winter season, but you do not know what your child will grow in height and in width and trousers too wide or too long are not so fine …;-)
ENJOY your SALE for your MALE see you SOON with some ideas for sale for us MOMS 😉
♥