Halloween costumes and do not have time or really do not want to sew it by hand? Funidelia comes to your aid and offers you many possibilities. Costumes and something more
Fumbling in the dark looking for Halloween costumes that are cute, funny and to have immediately at your home?
Do not have time or skills to make kids costumes for Halloween that are equal to the desire to have fun your children??
Do not worry, not only I understand you very well, but also Funidelia does it (I have already presented FUNIDELIA IN THIS POST showing you a too cute costumes from Minion).
Funidelia, in fact, is at your disposal with an endless choice of Halloween costumes really nice, original and amusing. Costumes that will suit all budgets (there are some really cheap) and suitable for all the needs of your children. Some people want to be really scary on Halloween night, others want to be special, and someone else wants a tutu for that night.
Fiammetta is one of this and, in the midst of all the kids fancy dress we've seen on Funidelia, she has chosen this. A cute costume, with bones, but with just a touch of female (tulle, and a pink bow on the hairband). She chose her costumes right away and did not want to see more….
I was happy, because with a click, the Halloween costumes came quickly at home. I know it can be nice to realize it handmade and homemade, but for those who, like me, has no time even to sleep, Funidelia is manna from heaven.
On Funidelia you can find also Halloween decorations. You did not have them at home and it is difficult to achieve them? Funidelia has thought of that and, again with the usual click, pumpkins, decorations of paper, spectral written will be ready to decorate the room of your children. It will be a different atmosphere and your kid will be happy, will have fun and he will be ready for the Halloween night.
So, get comfortable, and chose, together with your child, your costume of the heart. you ca chose really what she/he will love more. Halloween will have a different flavor this year … 😉
Here are the photos of Fiammetta and her costume.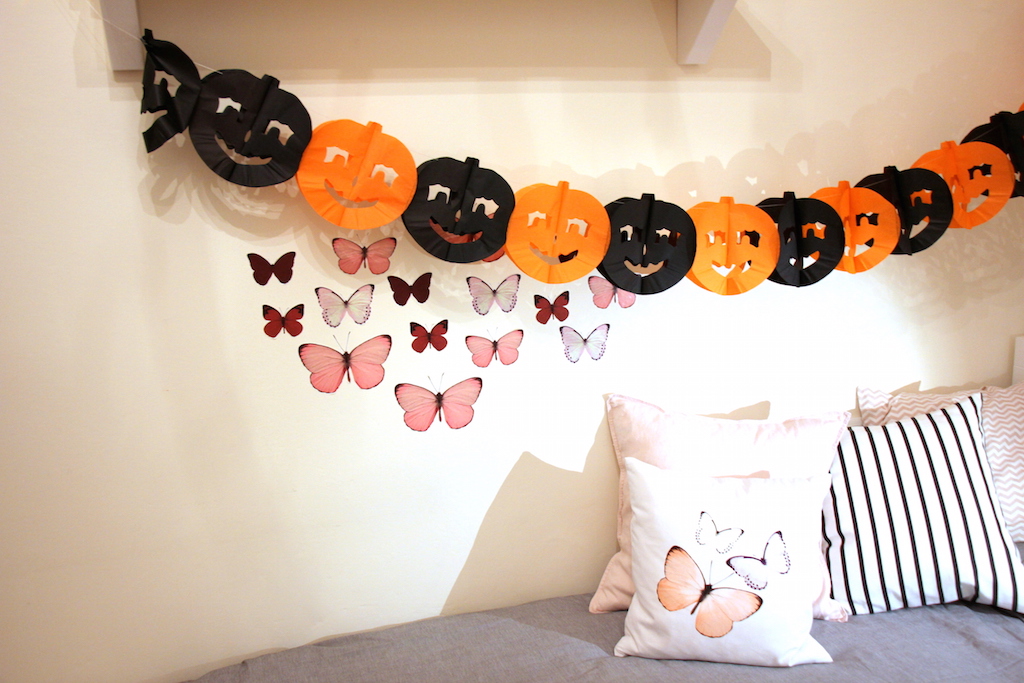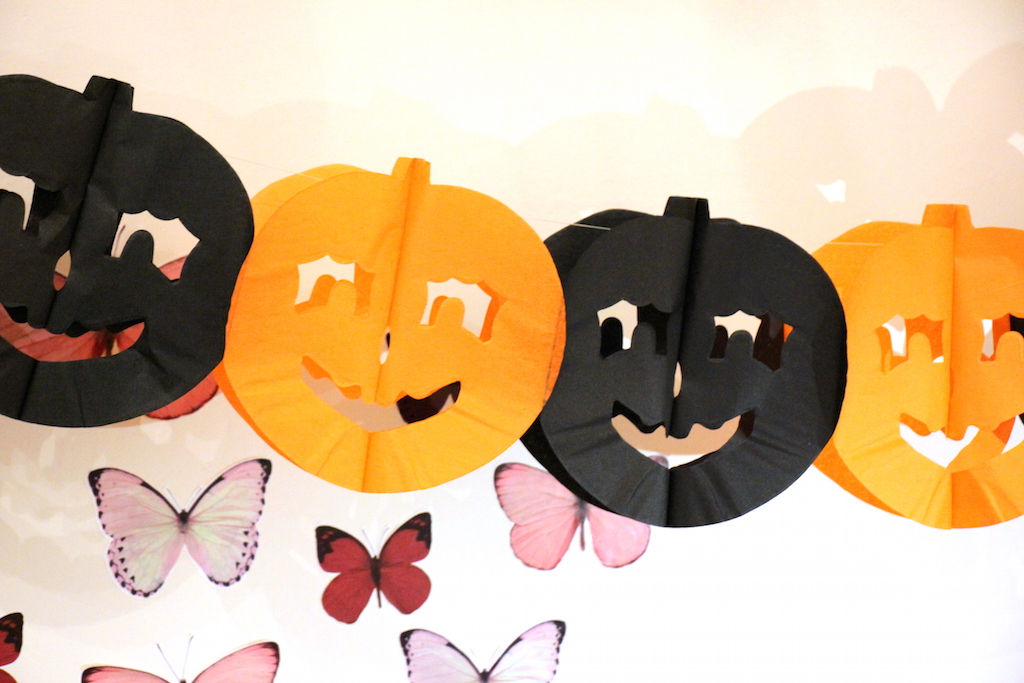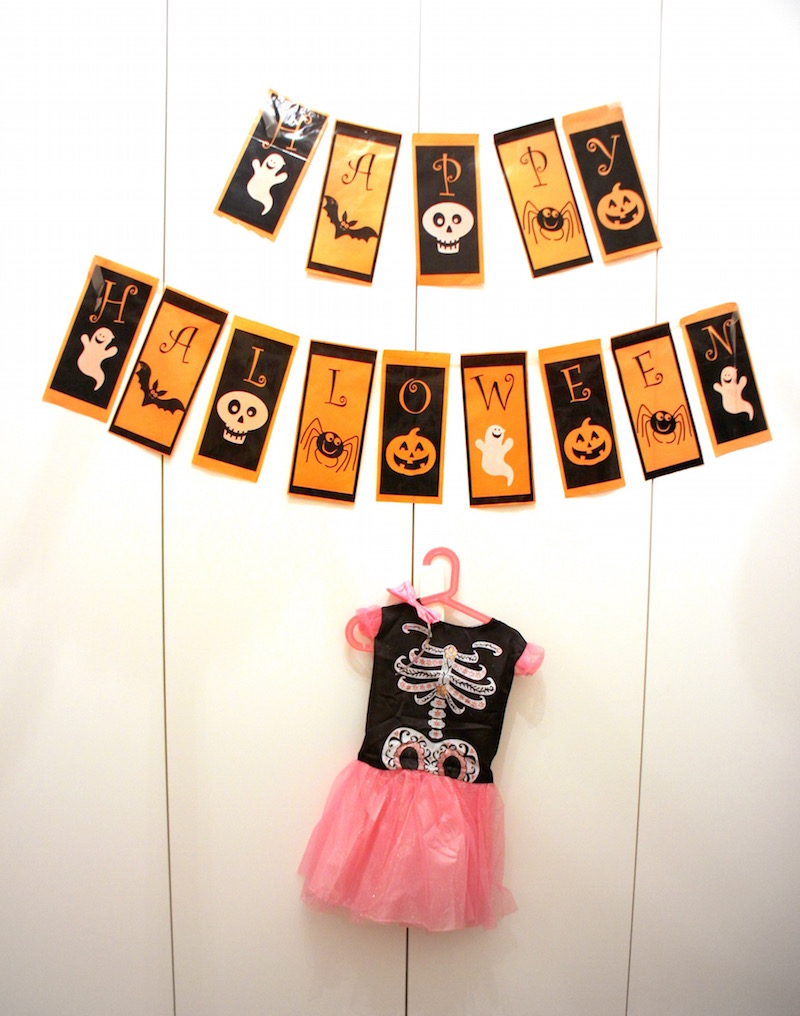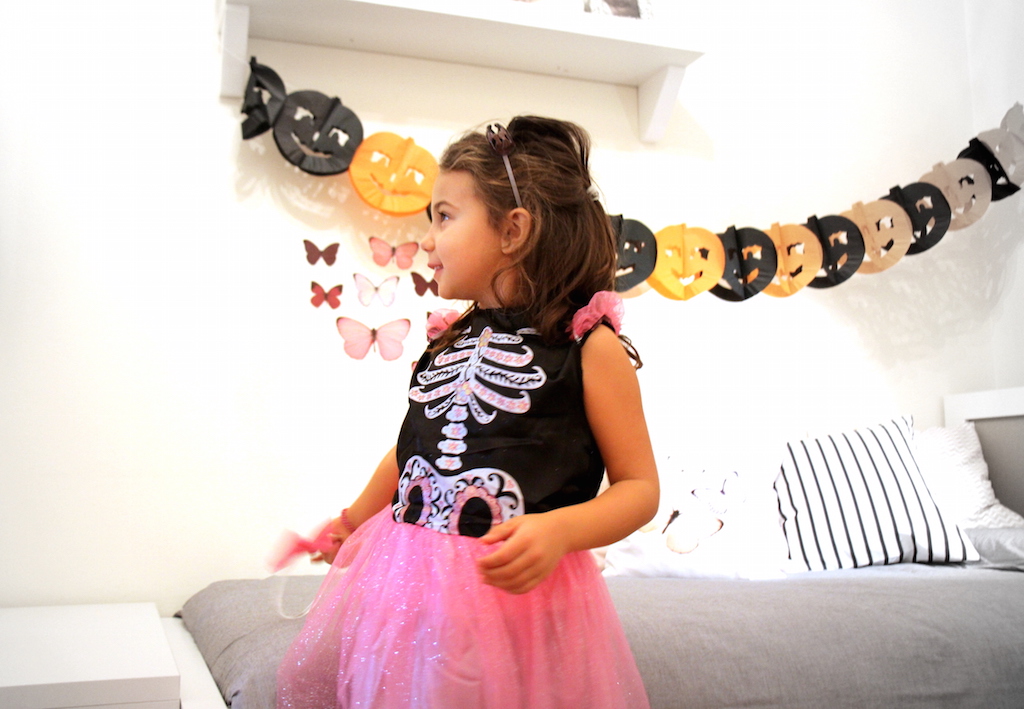 Halloween kids costumes
♥