Kids fashion with special brands as Petite Parisienne and Il Gufo in the center of Florence among the people, the walls, the desire to have fun. Here it is described in my kids fashion blog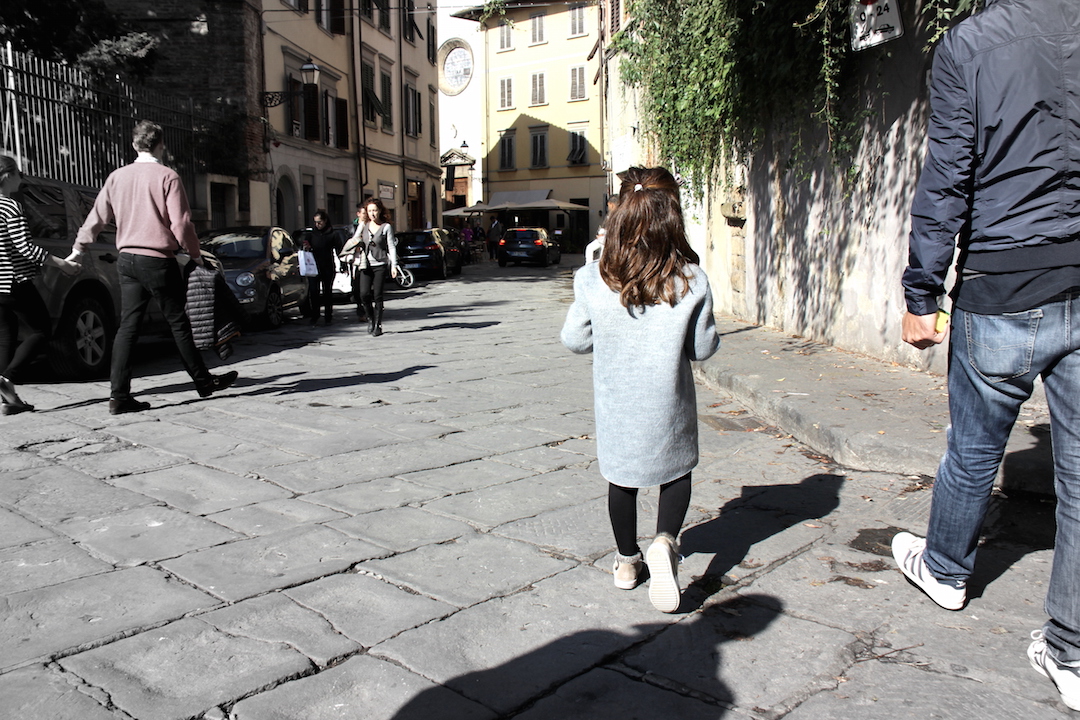 Kids fashion seen from Petite Parisienne and Il Gufo for a little girl who loves to play, to have fun, to play and be comfortable.
Yesterday, in fact, the three of us (as Fiammetta said that this would be the day just for us, in fact) we were at lunch in the neighborhoods of San Niccolò in the center of Florence (one of our favorite neighborhoods) and I took the opportunity to take a couple of pictures while she was wearing a comfortable and feminine dress from Petite Parisienne and a perfect coat for the day from Il Gufo.
You already know Petite Parisienne, I presented her women creations IN THIS POST and IN THIS POST, today, however, I want to show what Chiara is able to create for our children.
Petite Parisienne for the little children see a kids fashion that is refined, from the basics a little retro, but from the portability super modern and timeless.
This dress all made in Italy is very soft, warm and comfortable, but at the same time, very feminine and original thanks to cutting and to the silk brooch. Fiammetta has been able to run and play with us and has always felt at ease and a princess. I love this dress and I find it very cute with a pair of skinny jeans underneath, or a pair of leggings and a thin leather belt at the waist for the older girls.
Above the dress from Petite Parisienne we added a coat from Il Gufo, a fashion brand that sees kids fashion as something stylish and super chic, remaining always on the kids side. The coat is made of neoprene and mohair and is really practical in spite of its sophistication. Not only is gray (ok, I promised, will not tell you more), but is also modern thanks to the materials and beautiful for cutting.
A pair of sneakers with animalier details from Naturino and the look was ready. Ready for her, for our day only ours, for her smiles, for a kids fashion comfortable, warm and suitable for a Saturday in the center of Florence.
Here are some photos and HAVE A SPECIAL SUNDAY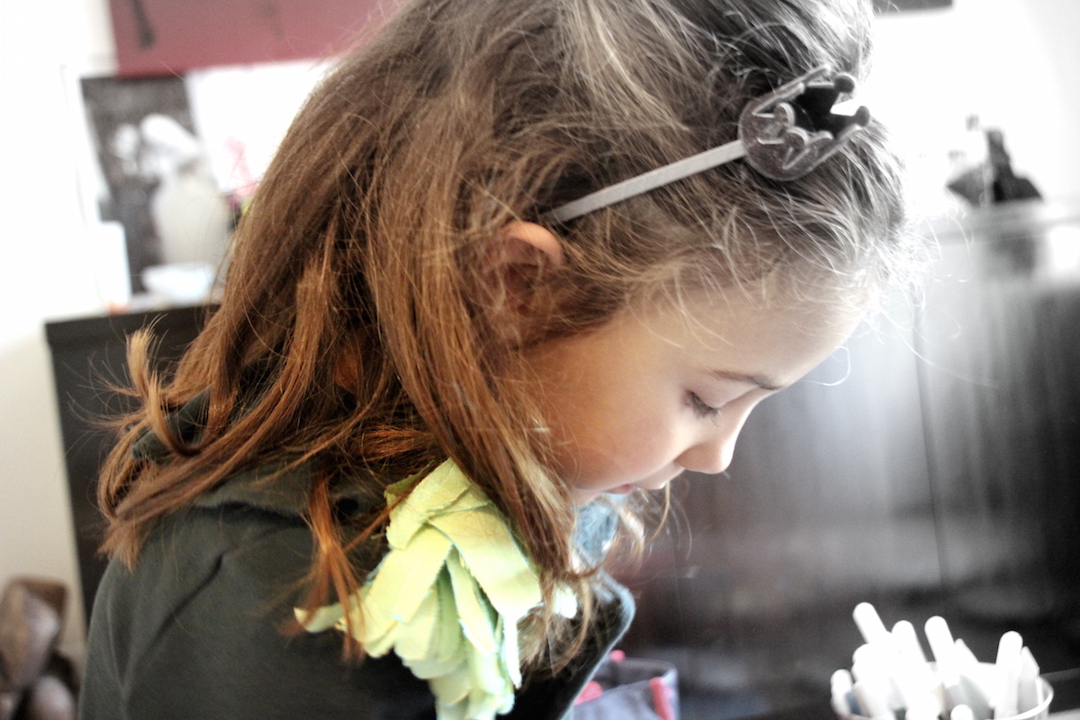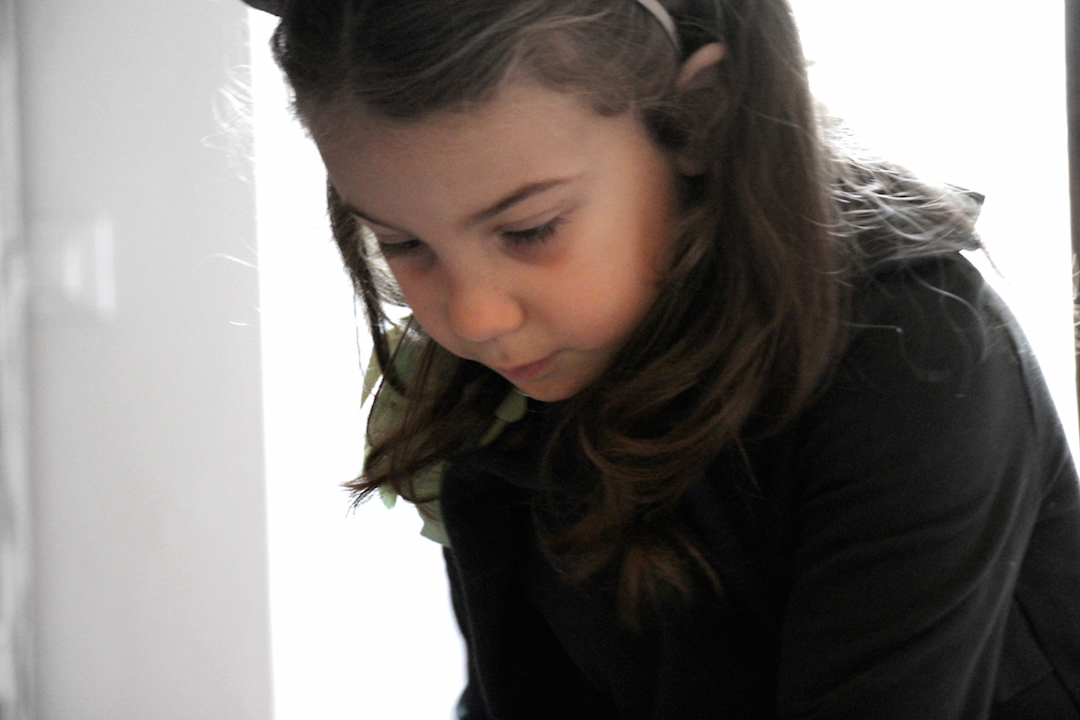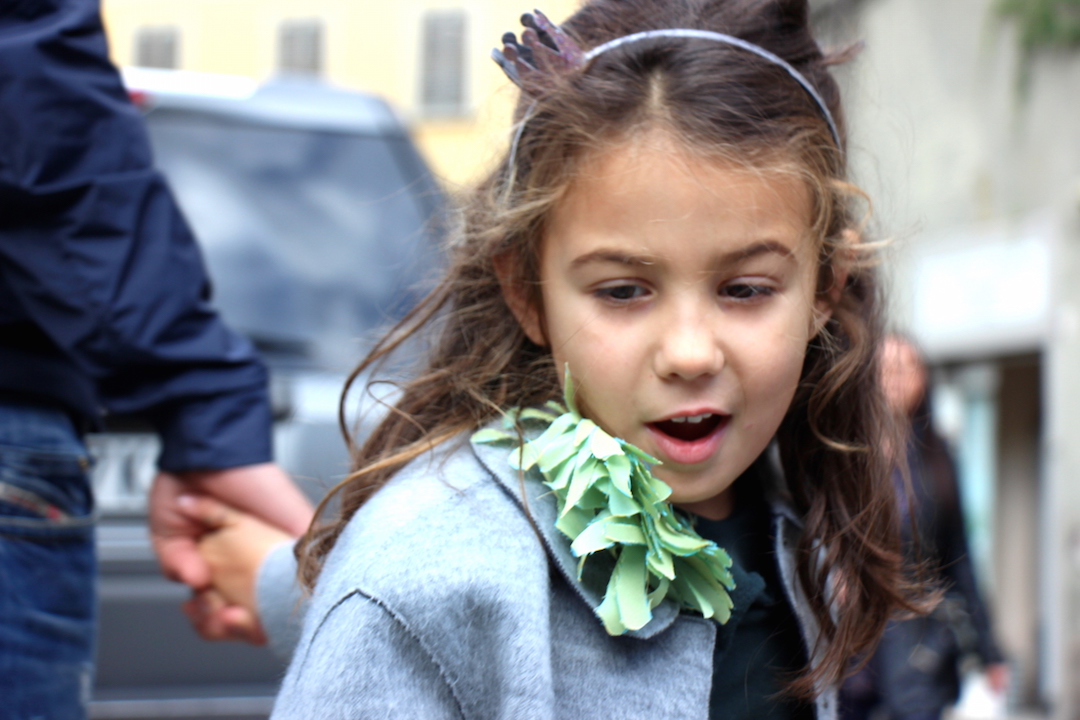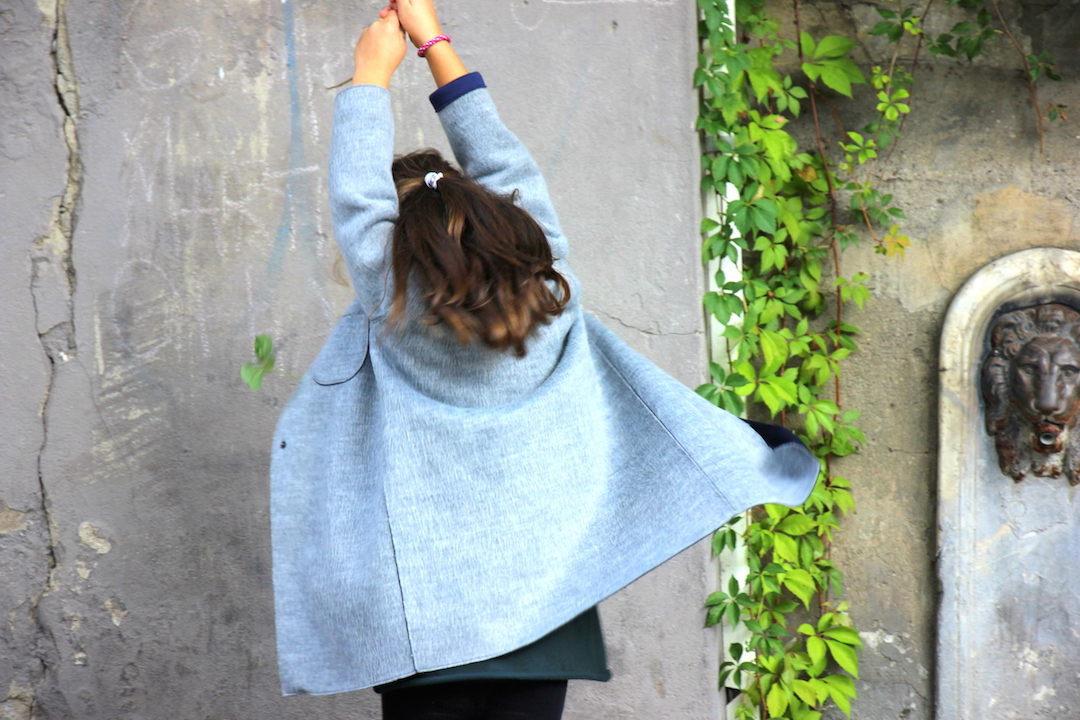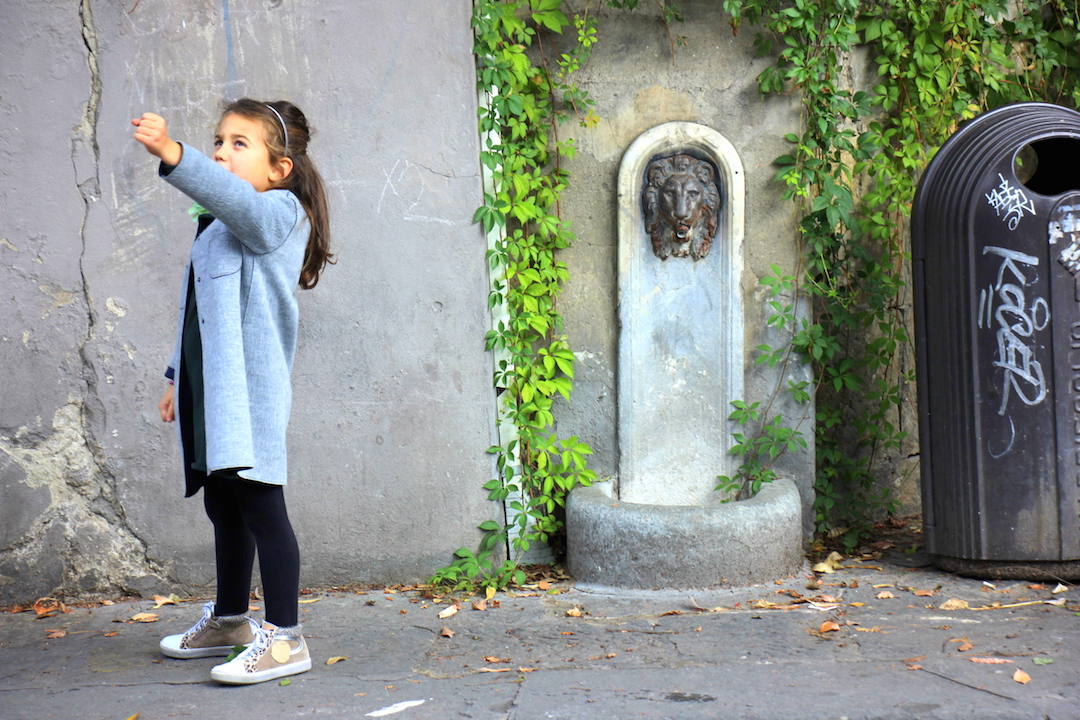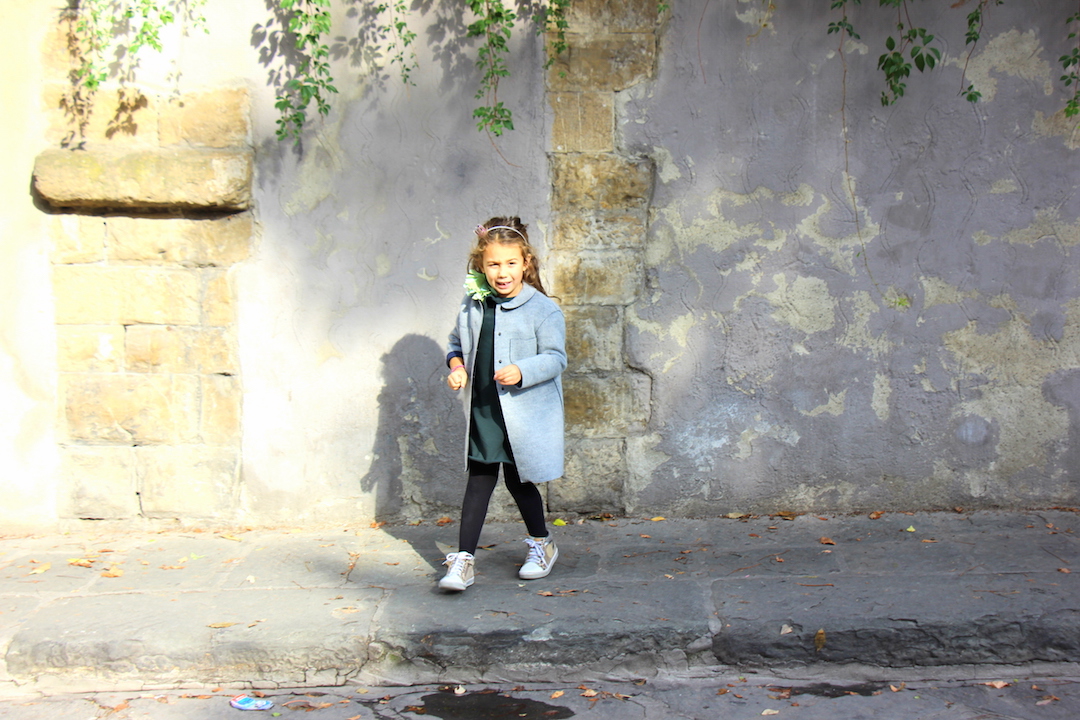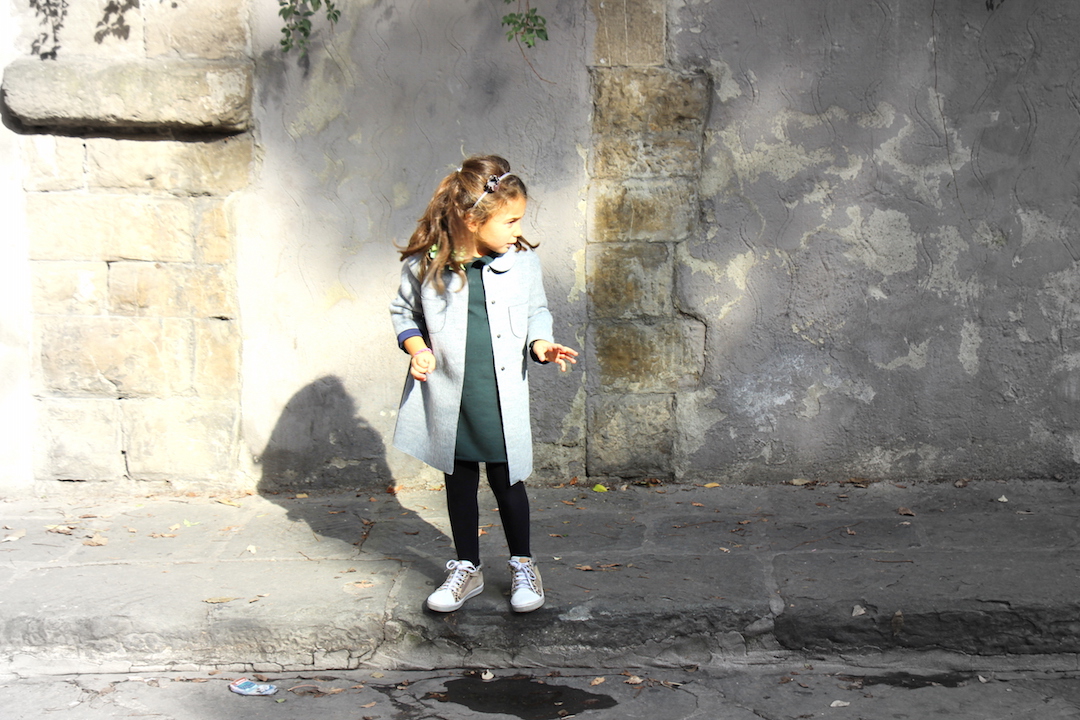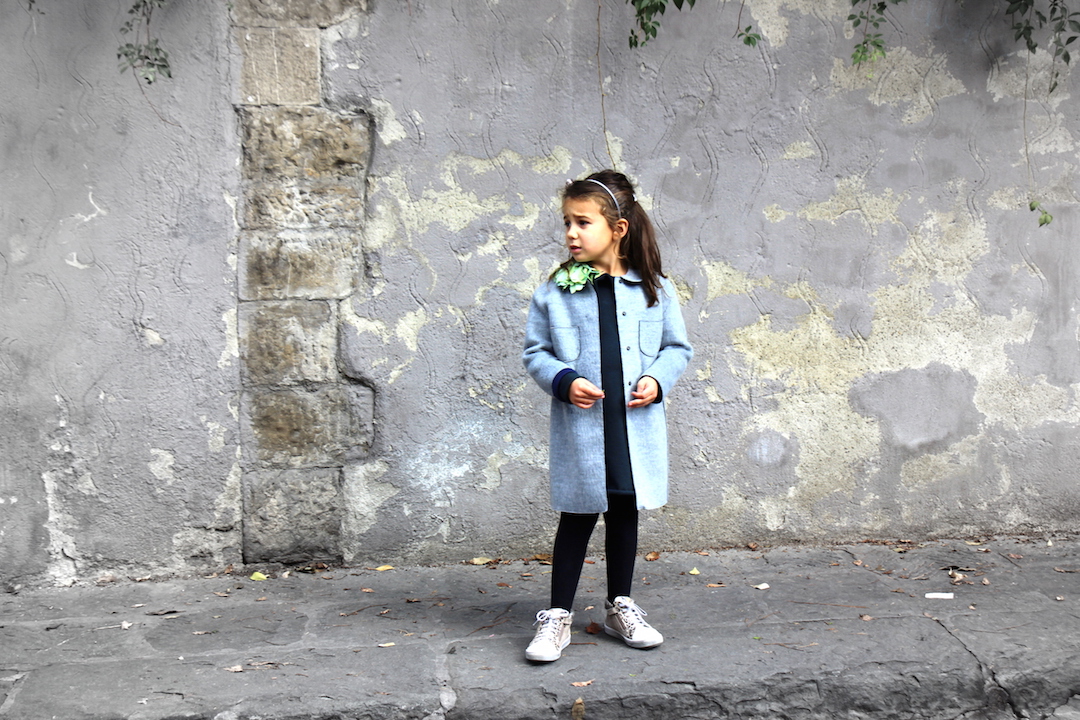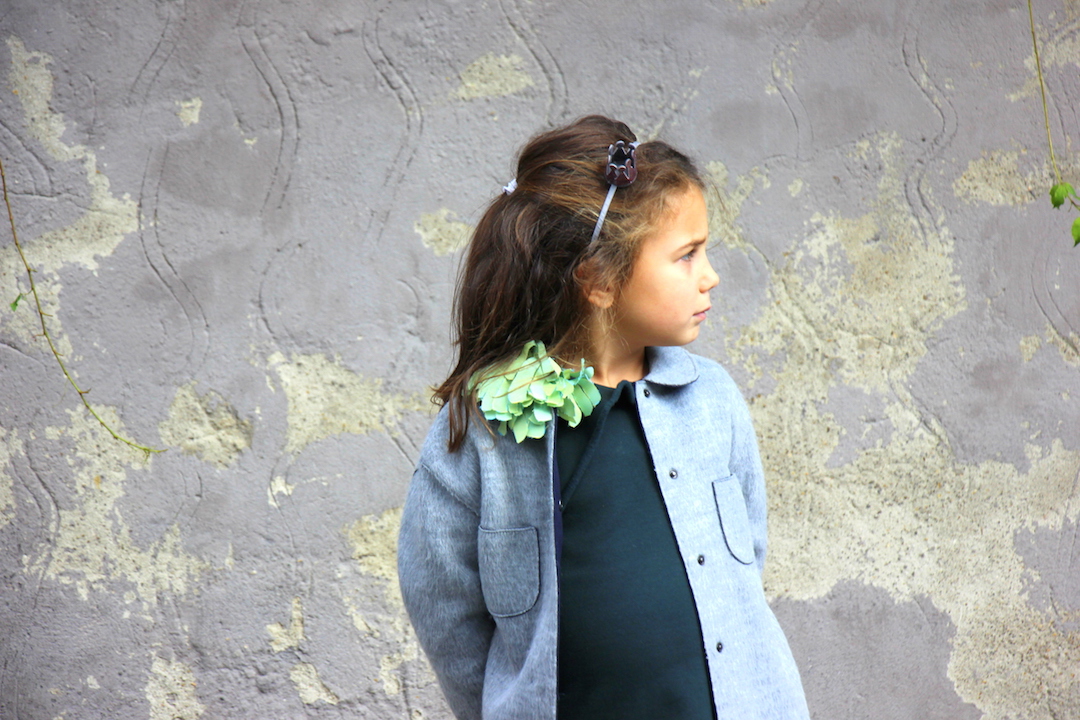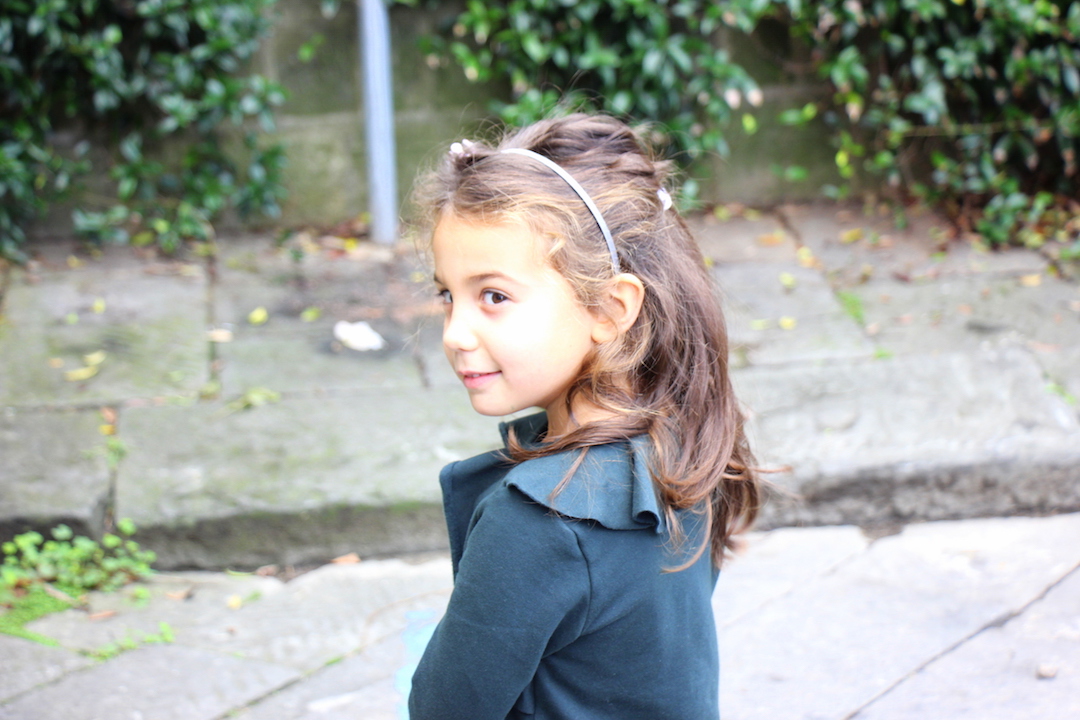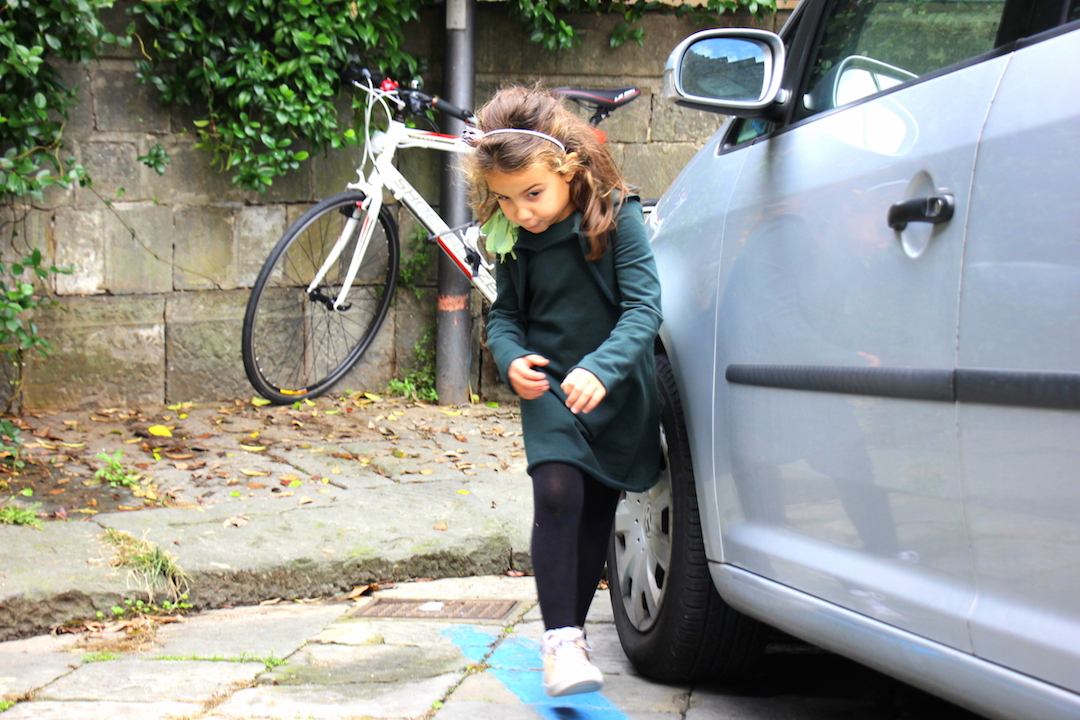 Look for a day in the centre of Florence
♥